Converse Unveils a Redesigned Sneaker, the Chuck Taylor All Star II
It's enhanced with Nike technology for a new level of comfort, but retains the aesthetics of the classic Chucks.
---
People attend their first gigs in Chuck Taylors. They go on their first dates in Chuck Taylors. They go to prom in Chuck Taylors. Some—like Converse All Star's vice president and general manager Richard Copcutt—even get married in their Chucks.
"The Chuck is an icon, and like all icons it has transcended itself to become something far greater than the product," said Copcutt at a Converse event on Thursday. "Chuck Taylor is the backstage pass for all the people who never even got close to the guest list. Chuck is a badge of self-expression—it's the badge of self-expression."
So how does one redesign an icon?
When Converse embarked on the process of revamping its 98-year-old Converse All Star sneaker, the Boston-based company made it its mission to fully understand the lifestyles of their consumers. Converse representatives spoke to actors, dancers, chefs, designer, graphic artists, graffiti artists, screenwriters, butchers, bakers, and other "creative spirits," observing how they use the classic sneaker in their day-to-day lives.
"This consumer is obsessed with living their lives in pursuit of their dream, living their true authentic self, and we are obsessed with enabling them to do just that," said Copcutt, who himself spent ten days on tour with a Chuck Taylor-outfitted rock 'n' roll band. "They love Chuck Taylor, but they also wanted more."
There was just one catch.
"They gave us a very clear message, and this is a quote: 'Whatever you do, do not fuck up the Chuck,'" said Copcutt.
As a result, the Chuck Taylor All Star II, unveiled to the media on Thursday at an elaborate event at a warehouse in the Seaport District, retains the most recognizable features of the original version—the white foxing, the rubber toe-cap, and the All Star patch.
But in addition, the Chuck Taylor II now sports a Lunarlon insole designed by Converse's parent company Nike, a foam-padded collar, a non-slip tongue, and a perforated micro-suede liner—all features made to enhance the sneaker's comfort level.
"This will serve as the single most important product launch in the near and far future for our company," said CEO and president Jim Calhoun.
The new sneakers will be available in black, white, red, and blue. They'll officially go on sale on Tuesday, July 28, for a suggested retail price of $70 for the ox version and $74 for the hi-top version.
---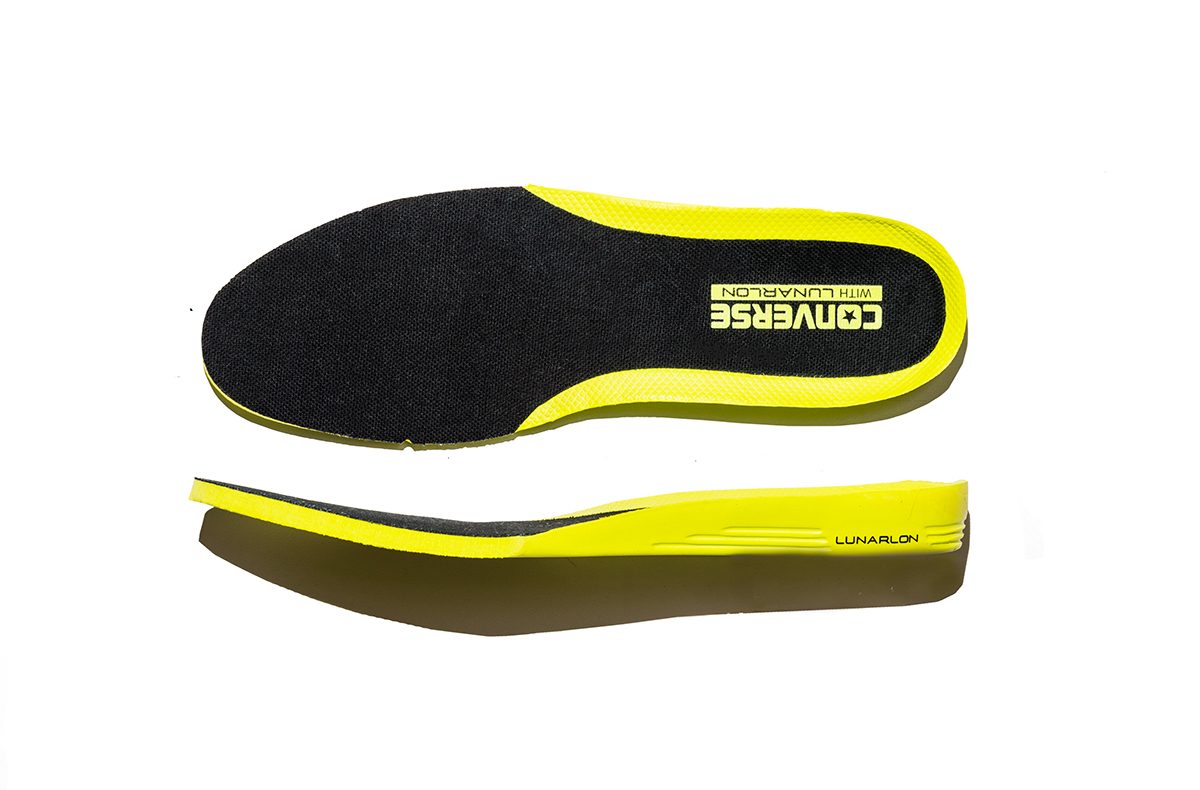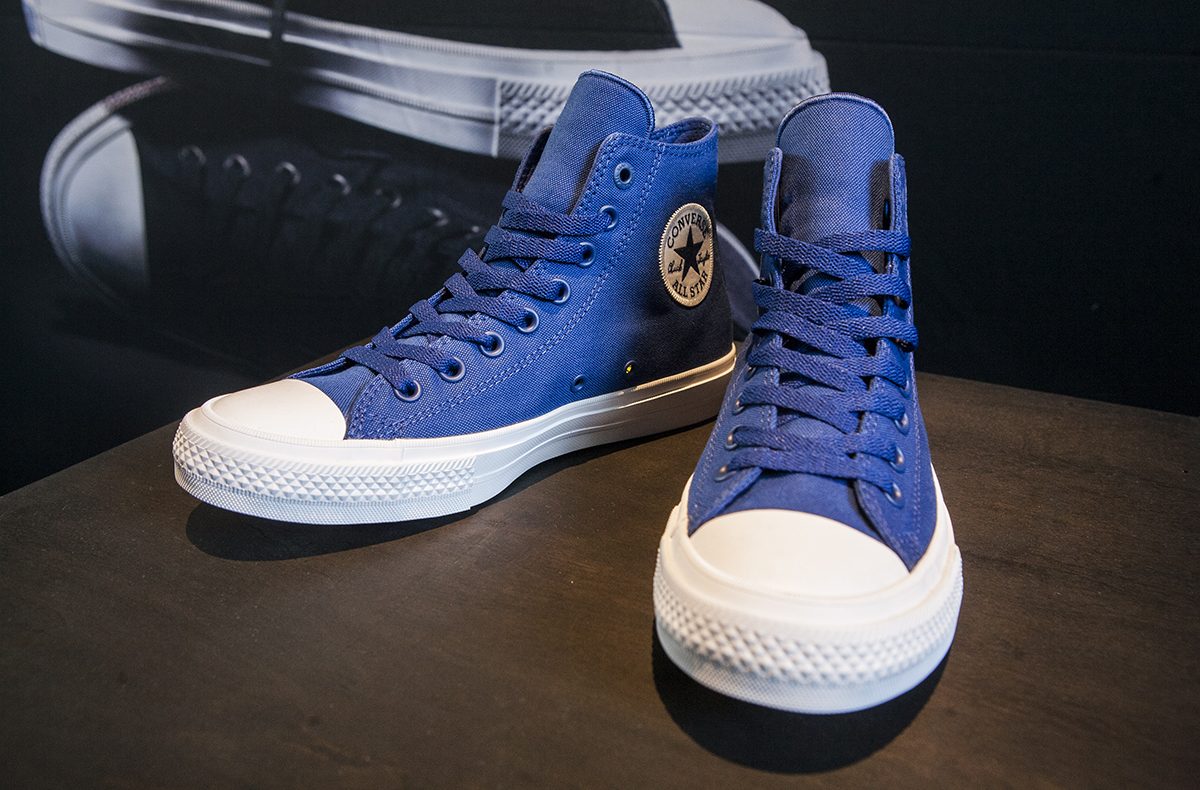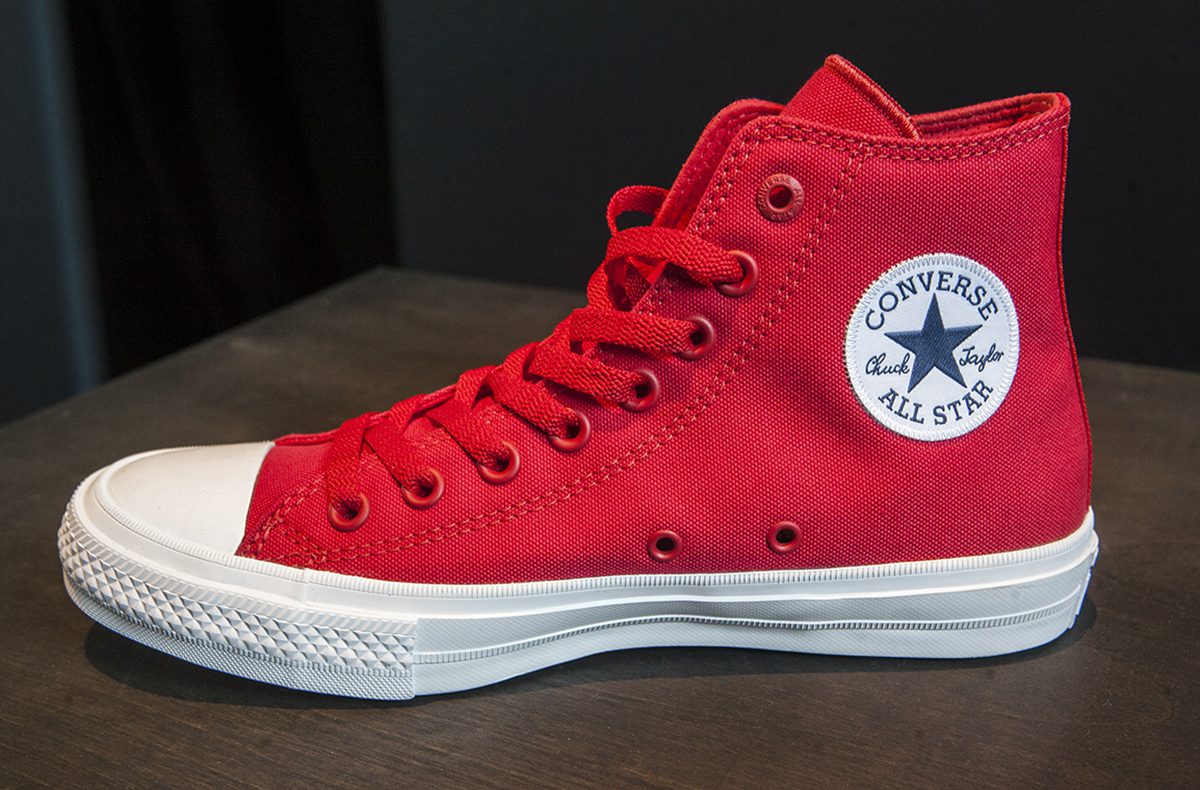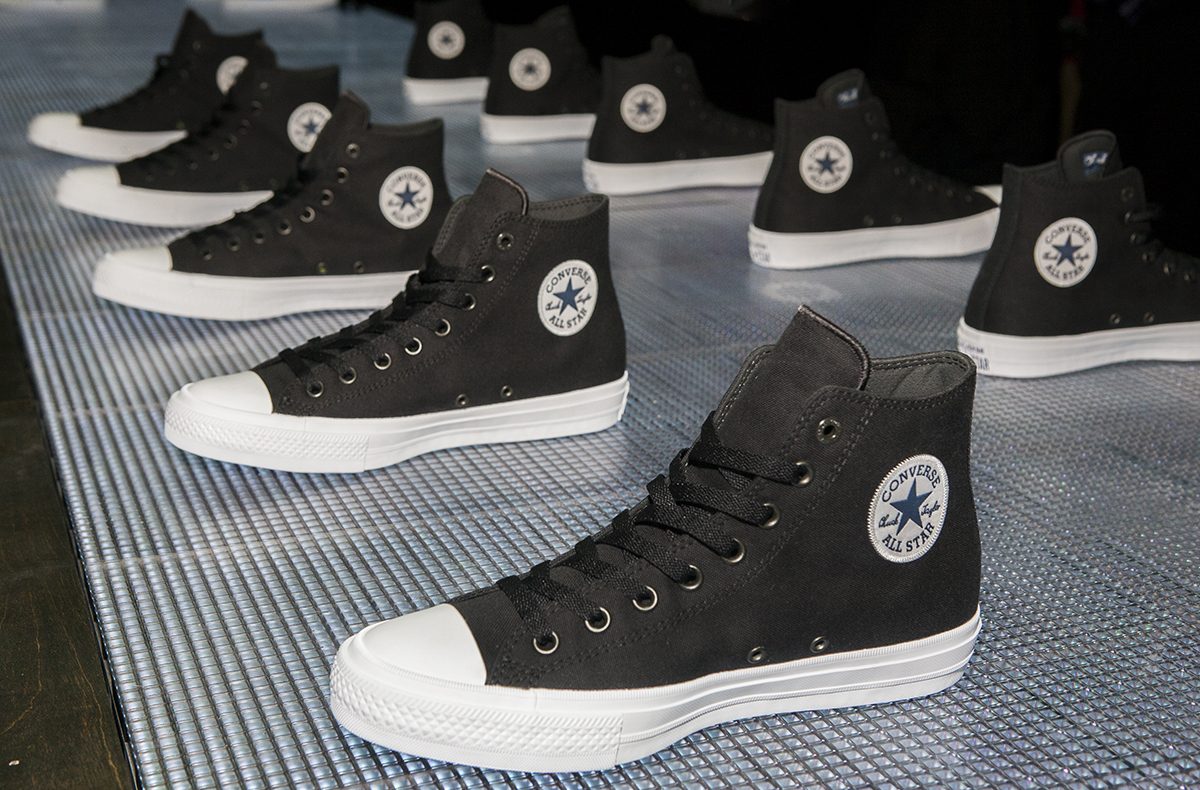 Photographs by Marian Siljeholm and Mariel Tenney (insoles); Olga Khvan (sneakers)
---