Woman Leaps into Fort Point Channel to Rescue Drowning Bird
The scene unfolded in front of a professional photographer.
---
When photographer Febian Shah and his wife took their new puppy to the waterfront for a quick photoshoot on Friday evening, they had no idea they were about to capture an entirely different series of animal photos.
The excited first-time dog owners were celebrating the Bernese mountain dog's three-month birthday. While photographing, Shah and a nearby woman noticed a bird floating in the Fort Point Channel. He explained in a post on Imgur that the concerned bystander waited near the water, hoping the struggling bird would make its way to shore.
"We waited with her because she was hoping that we'd grab the bird without getting in the water," says Shah. "But the bird never came close enough to shore."
After watching the bird float in circles for more than 30 minutes, the woman leaped into the channel to save it. Shah began to snap pictures of the woman's "brave act."
The bird rescuer, who has requested to remain anonymous, scooped up the feathery fluff and swam it back to safety.
"She tried to see what was wrong with her and to see if she would fly away or be okay if we left her alone," says Shah. "The bird seemed like it had a broken wing or something."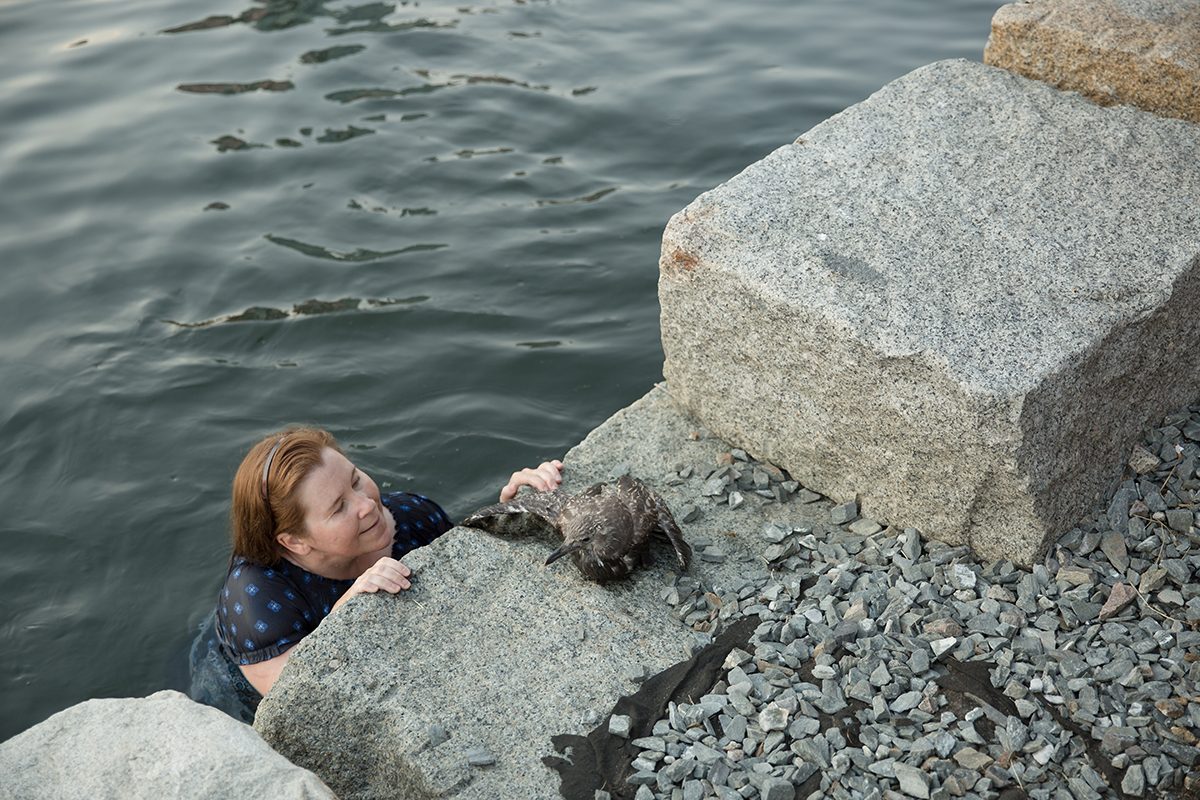 After her evening swim, the woman decided to nurse the bird back to health. Shah says she put a jacket around the bird, placed it in her car, and drove home with it. In an email to Shah two days later, the woman wrote,
I think the bird is going to be just fine!! After a few hours of rest, it stood up and then finally ate bread soaked in water, which we read to do online. The left wing was still drooping and causing it to trip and stumble that night, but by the morning the wing looked back to normal.
The rescuer brought the bird, which she named Bitty, to a wildlife rehabilitator who identified it as a seagull. The woman writes that the rehabilitator speculates the three-week-old seagull flew too soon and fell or was blown off of a building, spraining its wing.
The woman attached a photo of Bitty before she released the bird to a wildlife center in Brockton. She hopes that it will be released back into the wild within the next few weeks.
Shah says the woman deserves a lot of credit.
"We are (at Fort Point Channel) all the time and we never see anything like this," says Shah. "You don't expect someone to do that for a bird."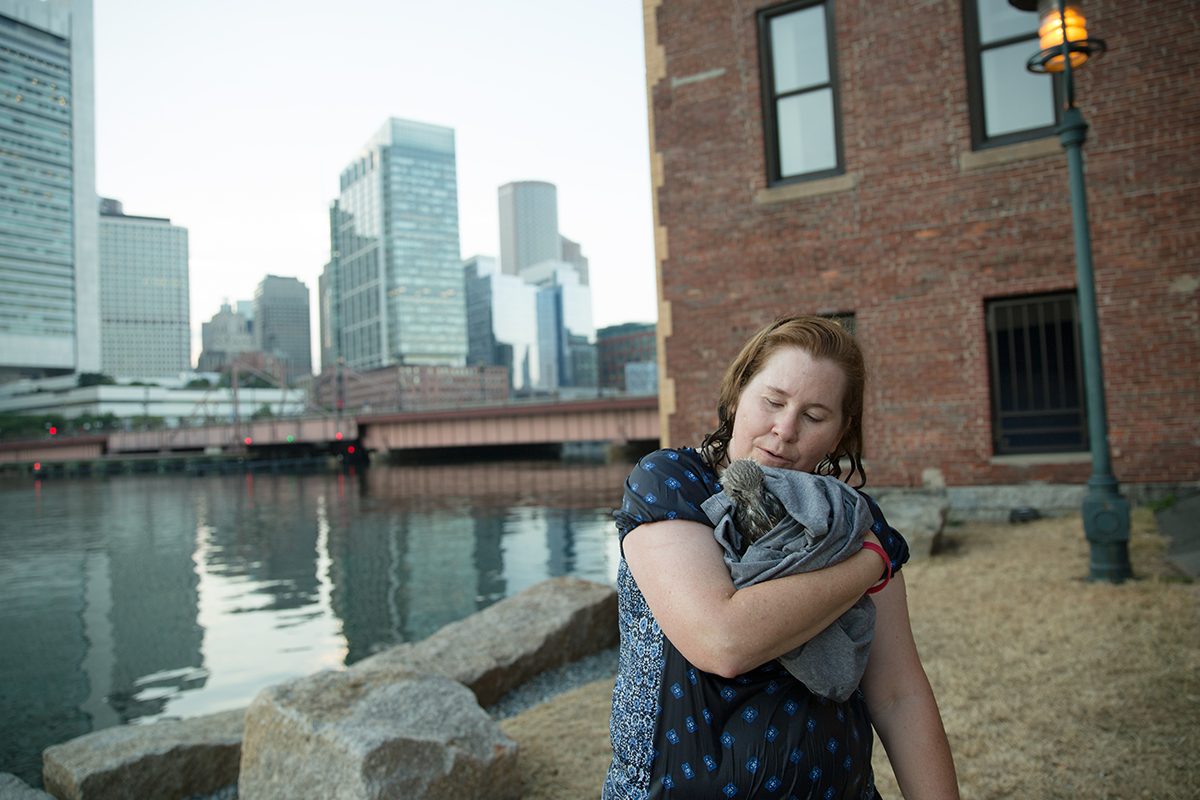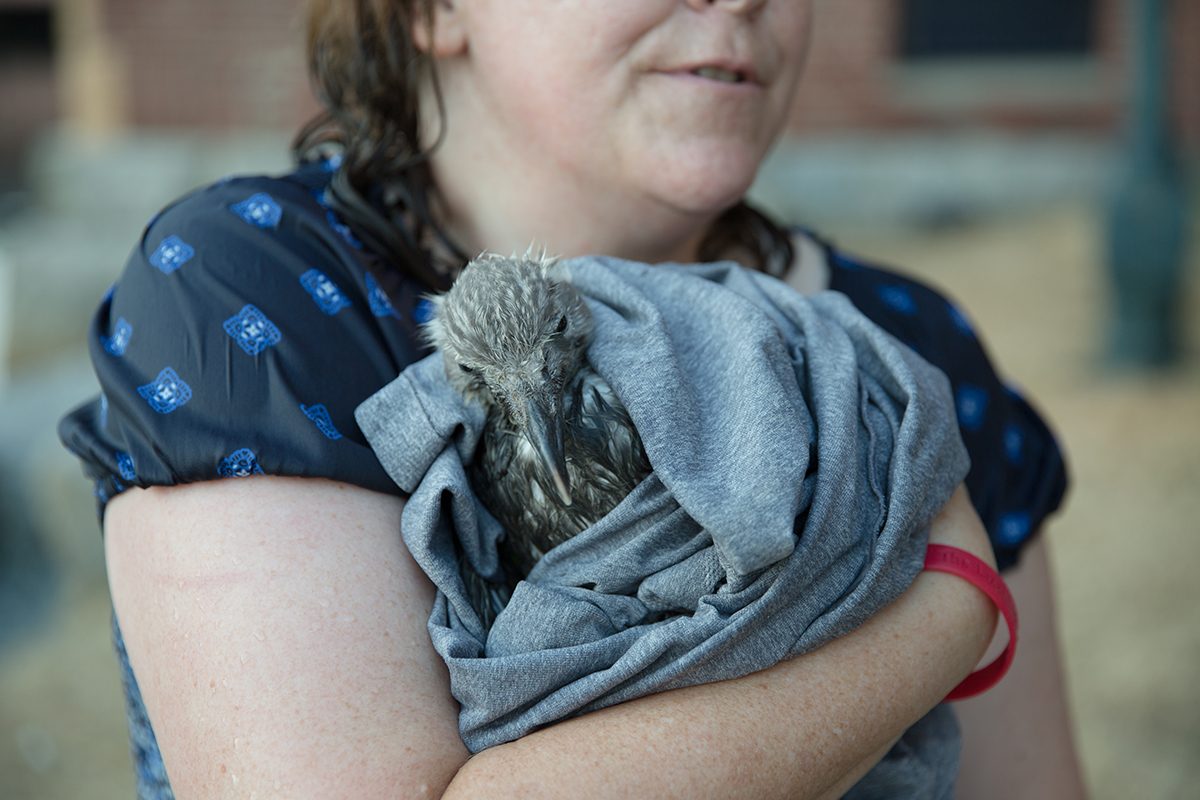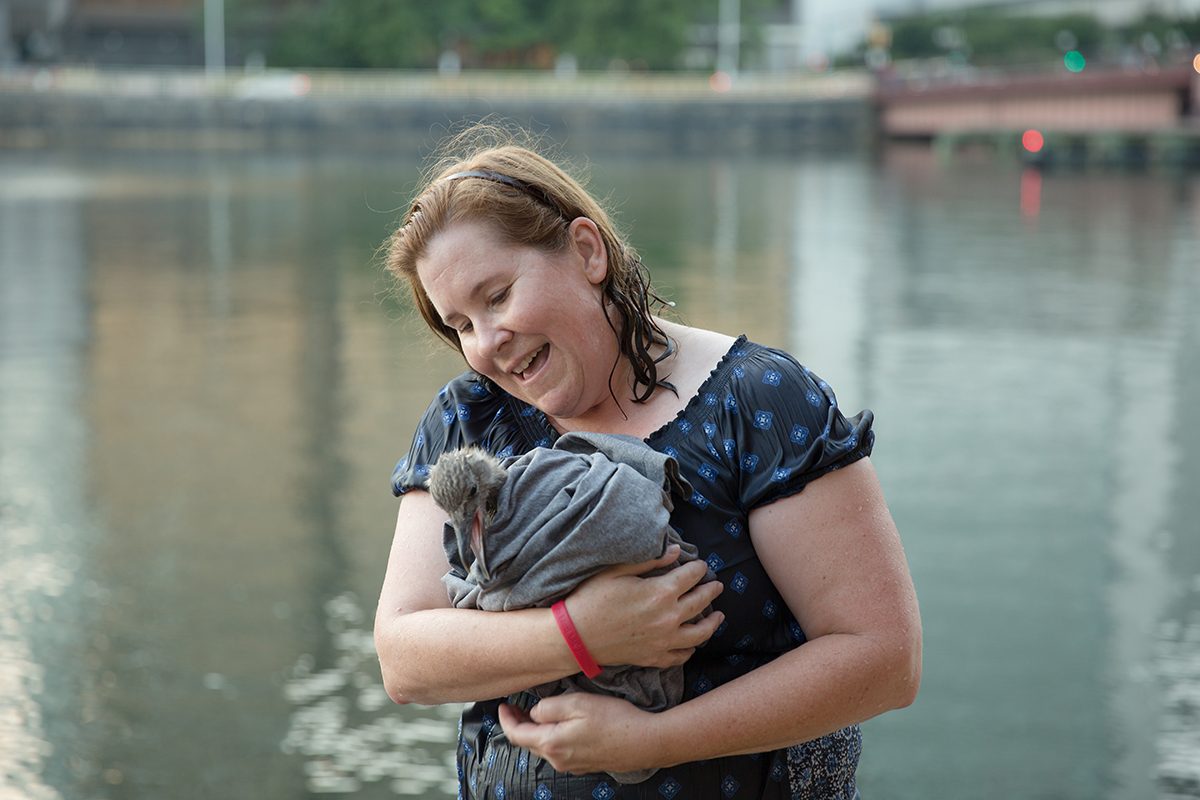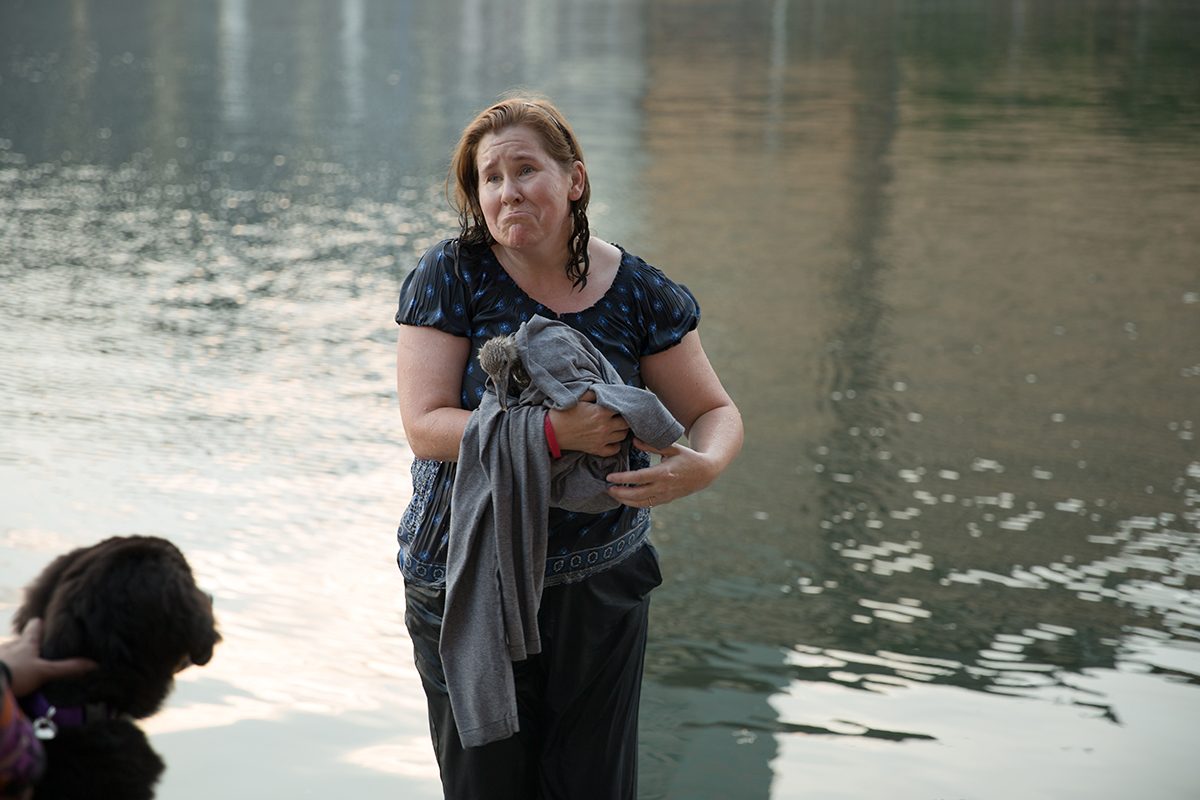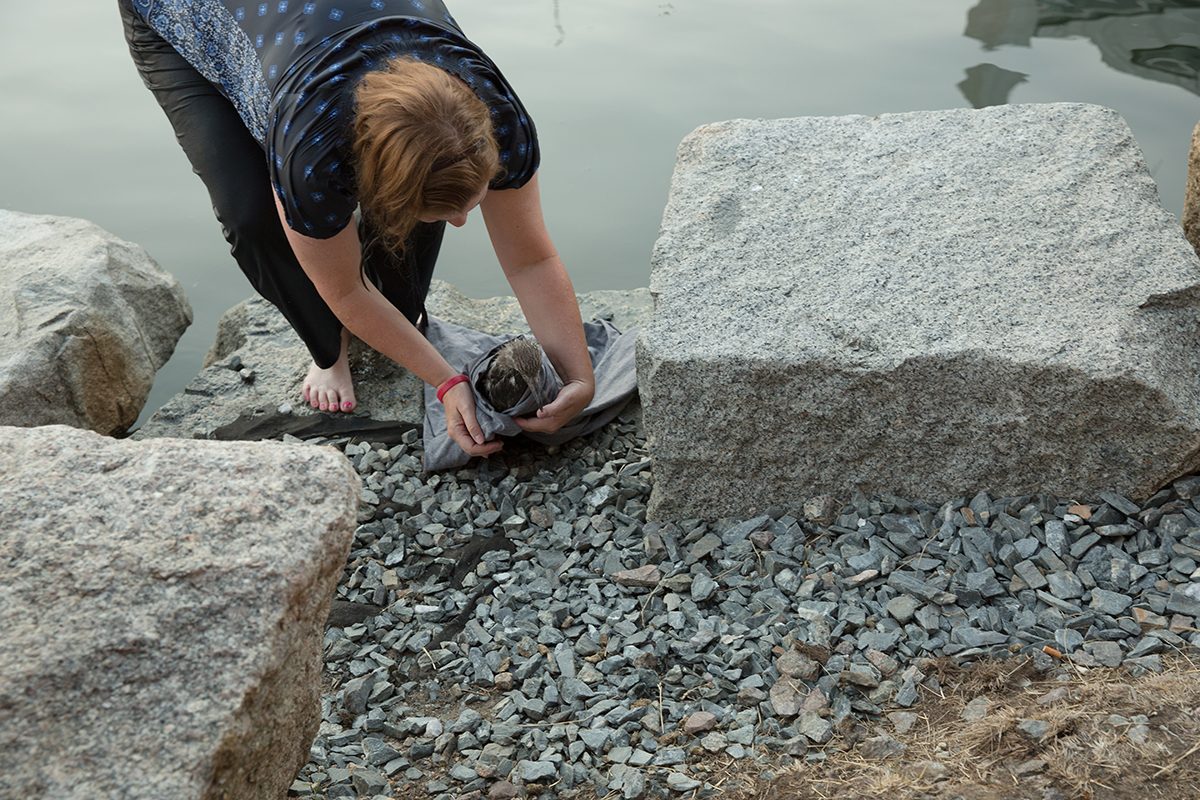 ---