The Trump Effect
One year in, here's how Boston's biggest names—among them Maura Healey, Charlie Baker, and Jim Davis—are feeling the effect of President Trump.
---
The Hardest-Working AG in the Country
ATTORNEY GENERAL MAURA HEALEY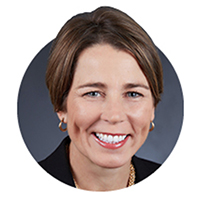 Impact: Healey quickly became of one of the highest-profile attorneys general in America when she filed a slew of lawsuits against President Donald Trump, starting a mere three days after his inauguration. Healey's office has challenged the White House on more than a dozen legal issues ranging from access to birth control to transgender rights.
Looking Ahead: Expect another busy year from the AG, who'll look to keep the pressure on Trump as the healthcare debate and the immigration fight continue to smolder.
Mr. Kelly Goes to Washington
GENERAL JOHN KELLY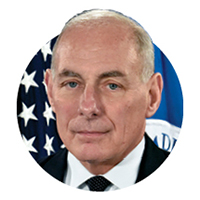 Impact: The four-star Marine general from Brighton replaced embattled former RNC chairman Reince Priebus as White House chief of staff. Kelly helped plug the leaks that plagued the administration early on, but some Trump supporters have cast him as a globalist who's undermining the MAGA agenda.
Looking Ahead:Kelly is in the unenviable position of having to deal with Trump's whims and manage the administration's infighting. Don't be surprised if he's out of the White House before next summer.
The Teflon Governor
GOVERNOR CHARLIE BAKER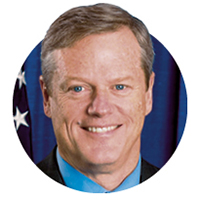 Impact: Enjoying a nearly 70 percent approval rating, our Republican governor is appealing to progressive voters, while also making a name for himself nationally, by breaking with Trump on key issues, including climate change and healthcare.
Looking Ahead: It's an election year for Baker, which means Democratic challengers would be wise to associate Baker with Trump as much as possible.
The Herald Gets a Megaphone
JOURNALIST ADRIANA COHEN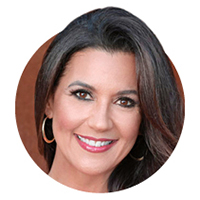 Impact: The Boston Herald columnist spent much of 2017 cranking out flaming-hot takes in support of Trump, clashing with liberals, and sounding off on Fox News. So far, this approach has worked out beautifully for Cohen, whose column got picked up by Creators Syndicate and could appear in more than 2,000 publications.
Looking Ahead: Love her or hate her, Cohen is a rising star. Between her syndicated column, her Herald Radio show, and TV appearances, she'll be hard to miss in 2018.
Revenge of the Nerds
MIT PRESIDENT RAFAEL REIF

Impact: The unassuming head of MIT landed in the national spotlight for publicly criticizing the Trump administration's immigration policy as bad for innovation and higher education. Then MIT filed an amicus brief in federal court challenging Trump's repeal of Deferred Action for Childhood Arrivals.
Looking Ahead: Reif has told us he's eager to educate the Trump administration about the economic and military benefits of science, but with the filing of this lawsuit, it looks like his patience may be running thin.
Sneaker Wars
NEW BALANCE CEO JIM DAVIS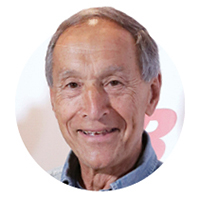 Impact: After an employee made an offhand comment about the potential benefits of a Trump administration, progressives boycotted the company and neo-Nazis declared New Balance the "official shoes of white people."
Looking Ahead: Davis successfully weathered the tumult, and his company might get the payday its employee alluded to if Trump continues to restructure trade deals and signs a tax reform bill.
Commonwealth of Massachusetts (Healey, Baker); Office of Homeland Security (Kelly); courtesy photo (Cohen); Dominick Reuter/MIT (Reif); AP Images (Davis)
---