PEGGY FOGELMAN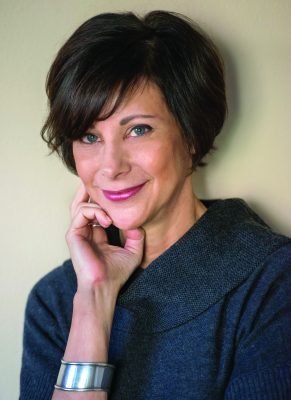 PEGGY FOGELMAN
Isabella Stewart Gardner Museum
617.566.1401 | gardnermuseum.org
Peggy Fogelman is the Norma Jean Calderwood Director of the Gardner Museum. Modeled after a Venetian Palazzo, the Museum is home to some of the world's greatest masterpieces and galleries surrounding a breathtaking courtyard. With its modern expansion, the Gardner brings together multiple forms of creativity, providing unique experiences for visitors of all ages.
Isabella Stewart Gardner is a cultural icon. How do you preserve her legacy?
Gardner was a woman ahead of her time. Although conceived over a hundred years ago, Gardner's bold vision is still fresh and relevant today. She built this Museum to be a hotbed of cultural expression which we are carrying forth in the 21st century by inviting contemporary artists and performers to animate our galleries and spaces.
Was your career goal to become a museum director?
I was never interested in becoming a museum director for the sake of being a director. What drives me is the intersection of the museum and the community, and how that dynamic relationship can be such a positive force in people's lives. That's what motivates most people who work in art museums. There are many passionate people behind the magic at the Gardner—staff, trustees, volunteers. Helping to lead them to advance Gardner's vision into the future is both an honor and my pleasure.
What attracted you to this position in Boston?
I have always loved the Gardner Museum. When my appointment was announced, people from all over the world reached out to tell me that this is their very favorite museum and that they absolutely love the Gardner. I use the word very specifically, because of all the museums that I have worked in, none engenders the kind of feeling and affection that people associate with the Gardner. It's a testament to the profound emotion that an experience here inspires.
Who was your role model growing up?
Helen Keller has been a lifelong inspiration. She faced enormous challenges to become a woman of international stature, a women's rights advocate, and the first blind-deaf person to earn a Bachelor of Arts degree. More than anything, I appreciated her sensitivity to the world around her, her keen observations on the beauty of nature, and her ability to be fully present in the moment. It struck me that many of us with full sight and hearing aren't nearly as aware and attuned to our surroundings, and as committed to improving them for others as she was.
What are the biggest challenges facing museums today?
In her will, Gardner left the Museum for the enjoyment and education of the public forever. The lack of government support for cultural institutions and the risk of losing federal funding threaten that mission. As stated in an open letter co-written with my colleague museum directors, federal support is critical in fostering knowledge, creating cultural exchange, generating jobs and tourism, educating youth, igniting the imagination of audiences, and nurturing the creativity of working artists.
---