Our Favorite Rooms of the Week
See five beautiful rooms you may have missed.
---
---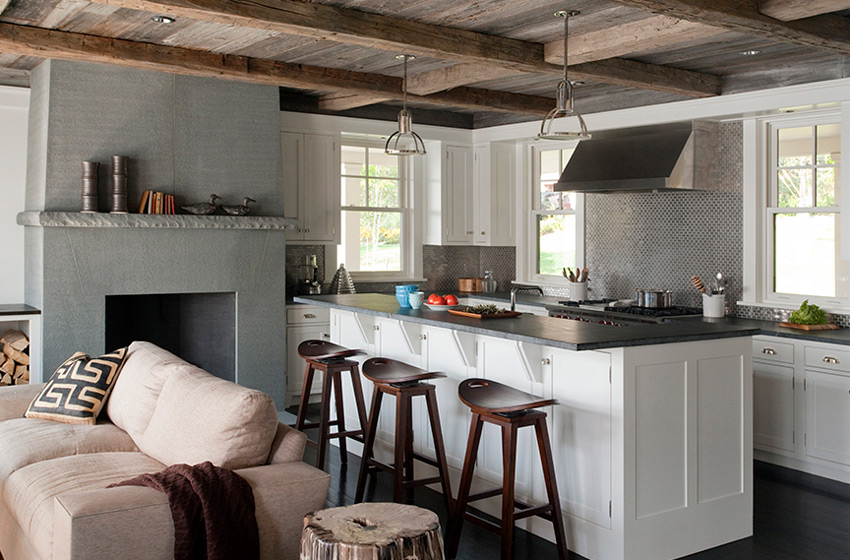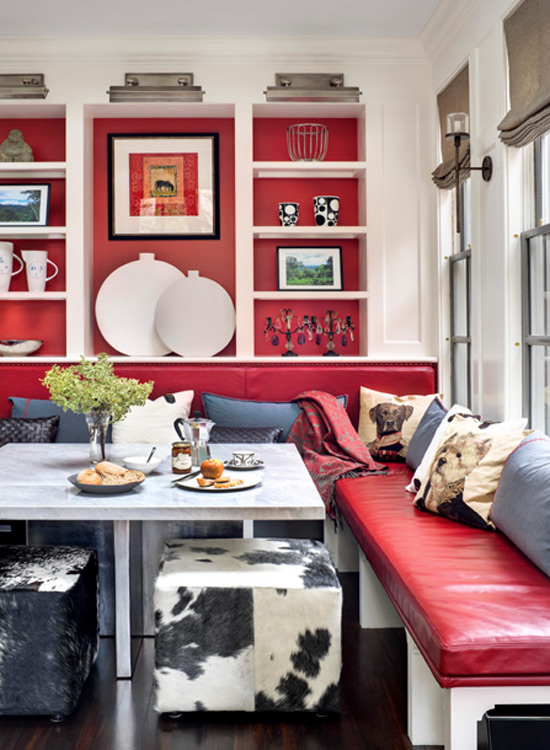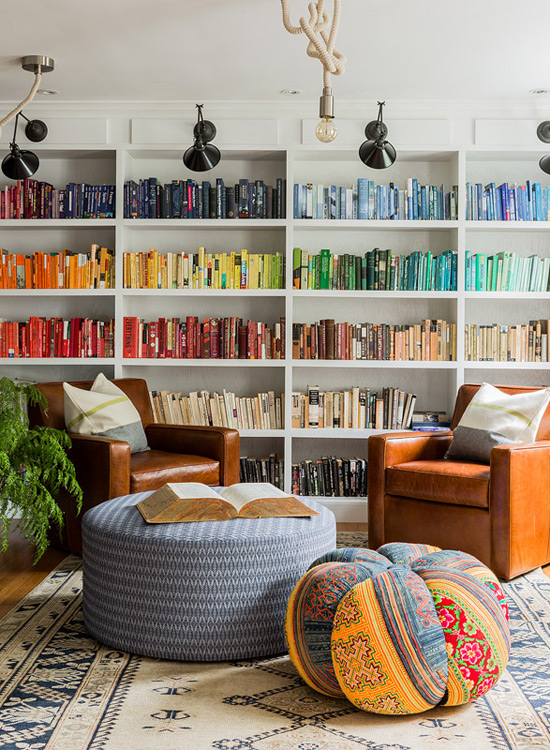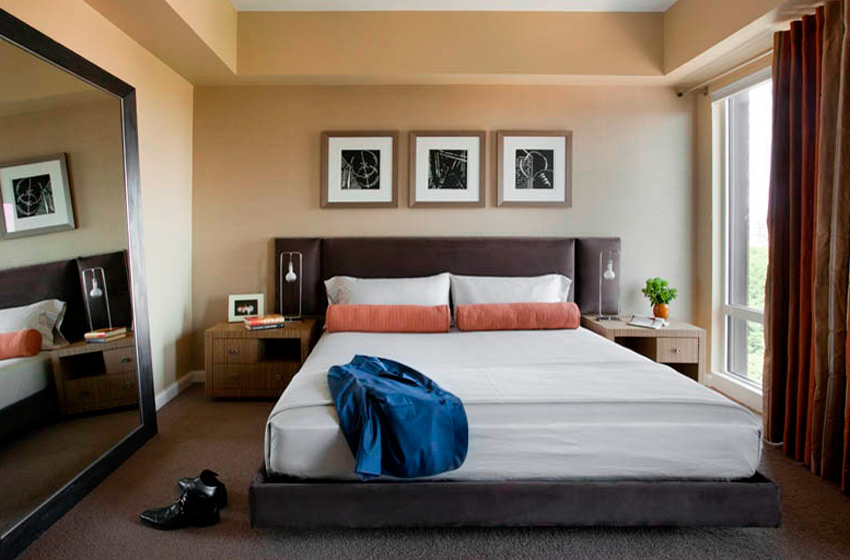 ---
1. This Finger Lakes kitchen, with architectural design completed by John Day while with Hutker Architects and interior design by John Day while at LDa, has natural details throughout, ceilings made of reclaimed barn board, white wainscot paneling, and chrome accents.
2. On Beacon Hill, a breakfast nook by Siemasko + Verbridge has a stone table with bold red seat cushions and printed stools.
3. In a seaside home by Daher Interior Design, the custom storage has natural wood details, and the above-paneling wallpaper has a knotted rope pattern.
4. By Hudson Interior Design, this study features rainbow-filled, built-in bookshelves, carmel leather chairs with a patterned footstool and ottoman, and black light fixtures.
5. In a Boston apartment, this clean-lined bedroom by Eleven Interiors has matching side tables, a fabric bed frame and headboard, and a wall-sized mirror.
---