So You Want to Live in Dorchester
Navigate the market with our trusty neighborhood guide, and spend your weekends ogling triple-deckers.
---
Dorchester is a cultural and architectural melting pot, with rich history and excellent restaurants sprinkled in. At six square miles, Dorchester is also Boston's largest neighborhood. It's divided into more than a dozen pocket neighborhoods, each with its own distinct personality. (Count 'em: Uphams Corner, Savin Hill, Fields Corner, Jones Hill, Codman Square, Ashmont, Adams Village, Peabody Square, Cedar Grove, Lower Mills, Meeting House Hill, Harbor Point, Franklin Field, Neponset, Popes Hill, Port Norfolk, Four Corners, and Mount Bowdoin.) Together, though, these districts make up one big, diverse neighborhood. There's a sizable Vietnamese community in Fields Corner, for example, as well as an Irish population in Savin Hill, a Cape Verdean one in Uphams Corner, and others.
Before Dorchester was founded in 1630, it was home to the Neponset tribe. The town was annexed to Boston in 1870, but didn't see its population swell until the 1920s, when newly installed streetcar lines changed the fabric of the neighborhood, spurring growth of all kinds.
Though Dot has a reputation for streets lined with ubiquitous triple-deckers, it exhibits a range of architectural styles, from stunning Victorians in Ashmont to converted factories in Lower Mills. There are plenty of new construction homes and condos, too, as developers continue to be attracted to Dot. Right now eyes are on the South Bay Town Center project, which will add more than 400 apartments, a Wahlburgers, and dozens of new stores when it is finished this year. Plus, the restaurant scene across Dorchester is thriving, thanks to new additions like Yellow Door Taqueria in Lower Mills and Honeycomb Cafe in Savin Hill.
It's tough to make generalizations about Dorchester's real estate market, as each of its parts are so unique—but there are certainly good deals to be found in almost every community. If living in a three-decker, a Victorian, or maybe being neighbors with Marty Walsh sounds up your alley, then Dorchester might be your next move. Try navigating the market with our trusty neighborhood guide.
---
Prices at a Glance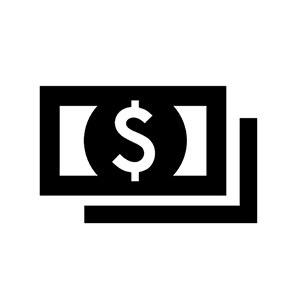 Median single-family home price: $538,000
Median condo price: $396,000
Average rent price: $2,687 per month
---
What You Can Buy
A Brick Townhouse in Savin Hill
96 Pleasant Street #1, Dorchester
Price: $439,000
Size: 1,200 square feet
Bedrooms: 2
Baths: 2
A Condo in the Navy Yard
1 O'Donnell Square, Dorchester
Price: $679,000
Size: 3,000 square feet
Bedrooms: 4
Baths: 2.5
---
Public Transit Options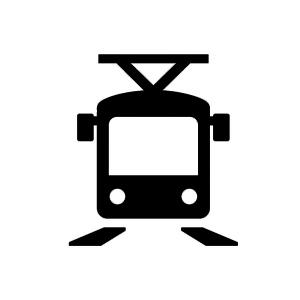 The JFK/UMass, Savin Hill, Fields Corner, Shawmut, and Ashmont stops on the Red Line
The Newmarket, Uphams Corner, Four Corners/Geneva, and Talbot Avenue stops on the Commuter Rail
---
What a Real Estate Agent Says
Dorchester offers something for every buyer—from a first-time home buyer looking for a great condo in a triple-decker to a family not wanting to leave the city but needing more space, a yard, and off-street parking. The great variety in housing stock attracts architecture and design enthusiasts; from Victorian mansions; to charming colonials; to triple-deckers; to new-construction condos.

Dorchester has many pocket neighborhoods and each has its own vibe. Savin Hill and Jones Hill offer close proximity to the city and access to beaches, parks, and the Red Line. They remain the most sought-after areas while still being relatively affordable compared to most neighborhoods in the city. Neponset, Lower Mills, and Ashmont offer value and a great community feel with lots of neighborhood events, new restaurants, and walkable shopping areas.

New businesses are opening all over Dorchester and have created quite the foodie scene. Hot spots like Dorchester Brewing Company, Ripple Cafe, Yellow Door Taqueria, Molinari's, Lucy's American Tavern, the Industry, and coming soon the new Bowery in Lower Mills, which will boast a beautiful outdoor patio. Old favorites like Ashmont Grill, the Ice Creamsmith, Pho Le, dbar, and Shanti make this neighborhood the "go-to" spot when dining out.

The time to get into Dorchester is now—inventory is relatively stable, but doesn't last long on the market as more and more buyers discover the affordable prices, easy commute on the Red Line, and great housing stock in this thriving community.
—Leslie MacKinnon, Compass
---
Grocery Stores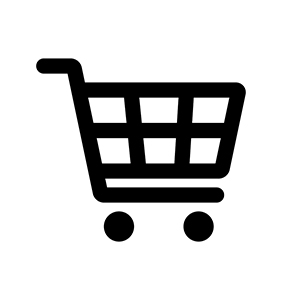 Star Market
45 Morrissey Blvd., Dorchester

Stop & Shop
1100 Massachusetts Ave., Dorchester
America's Food Basket
500 Geneva Ave., Dorchester
Stop & Shop
545 Freeport St., Dorchester
Daily Table Grocery
450 Washington St., Dorchester
Lambert's Rainbow Market
777 Morrissey Blvd., Dorchester
---
Perks
Franklin Park, the largest gem in Frederick Law Olmsted's Emerald Necklace, offers 527 acres of green space to roam. (Fun fact: Its name was changed from West Roxbury Park to Franklin Park in hopes that some of Benjamin Franklin's estate could be donated to the park. It never was.)
Other places to enjoy the great outdoors in the middle of a city include the Neponset Greenway, where there are five miles of trails for walking and biking, as well as Pope John Paul II Park, with its abundance of picnicking spots.
---
Did You Know?
The oldest extant house in Boston stands proudly on Columbia Avenue in Dorchester. Built in 1661, the James Blake House is one of the last surviving post-Medieval timber-frame houses in New England. The two-story abode was built in the style of western England dwellings, and has a unique central chimney. Want to peek inside? The Dorchester Historical Society opens the house for tours the third Sunday of every month.
kHome prices by Zillow and rent prices by RentCafe. Icons via iStock.
---