Scenes From 'The Future of Junk Food'
Fritos, Snickers, and TV dinners never tasted so good.
---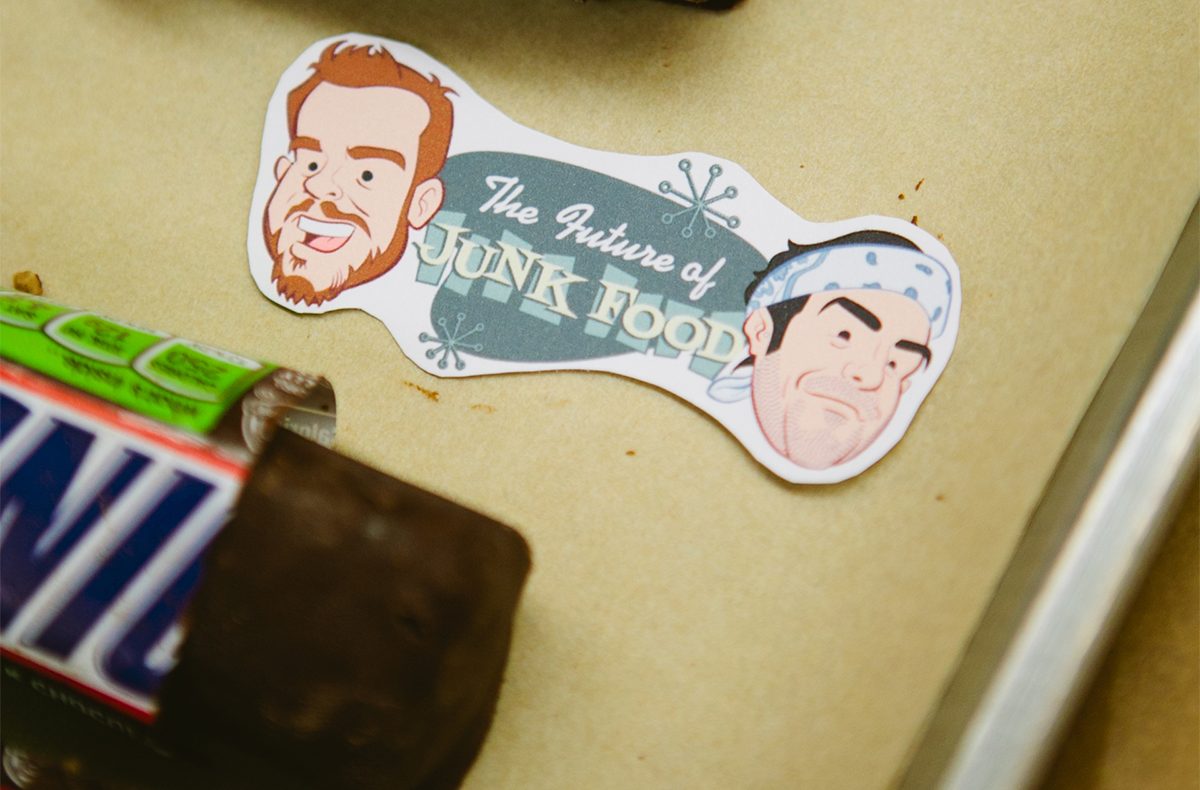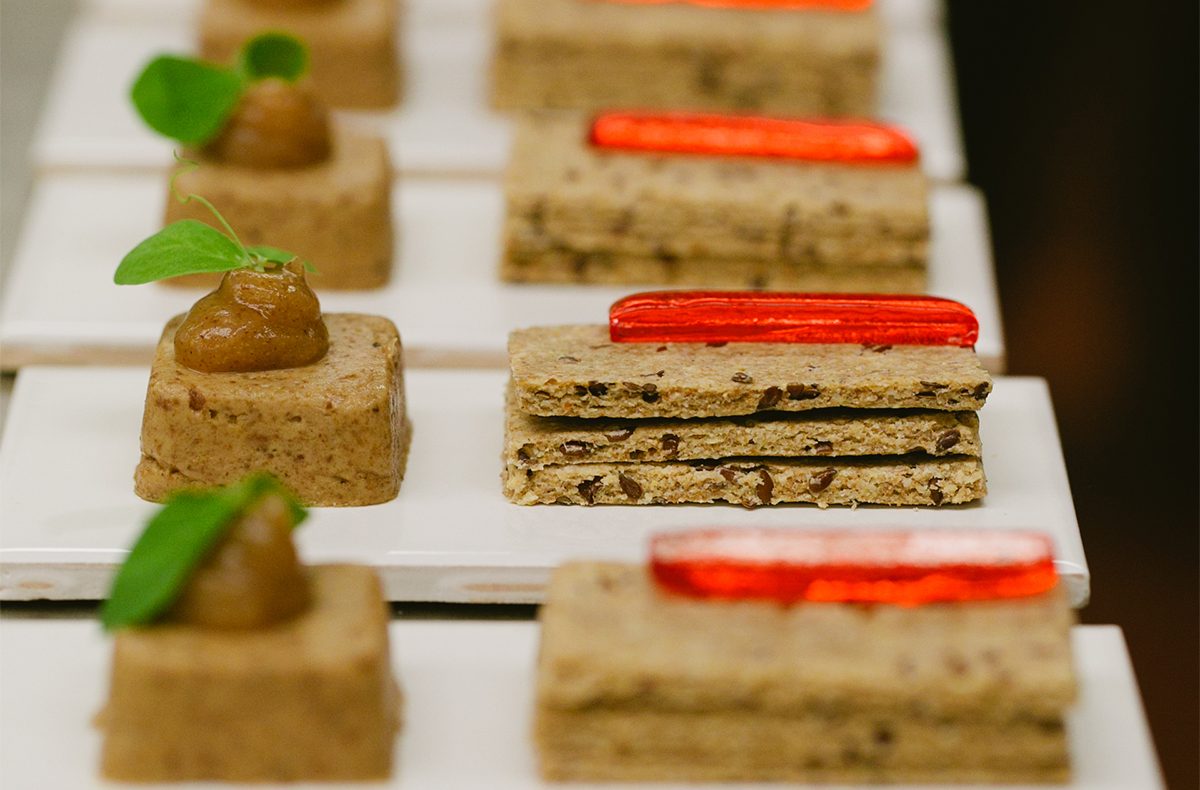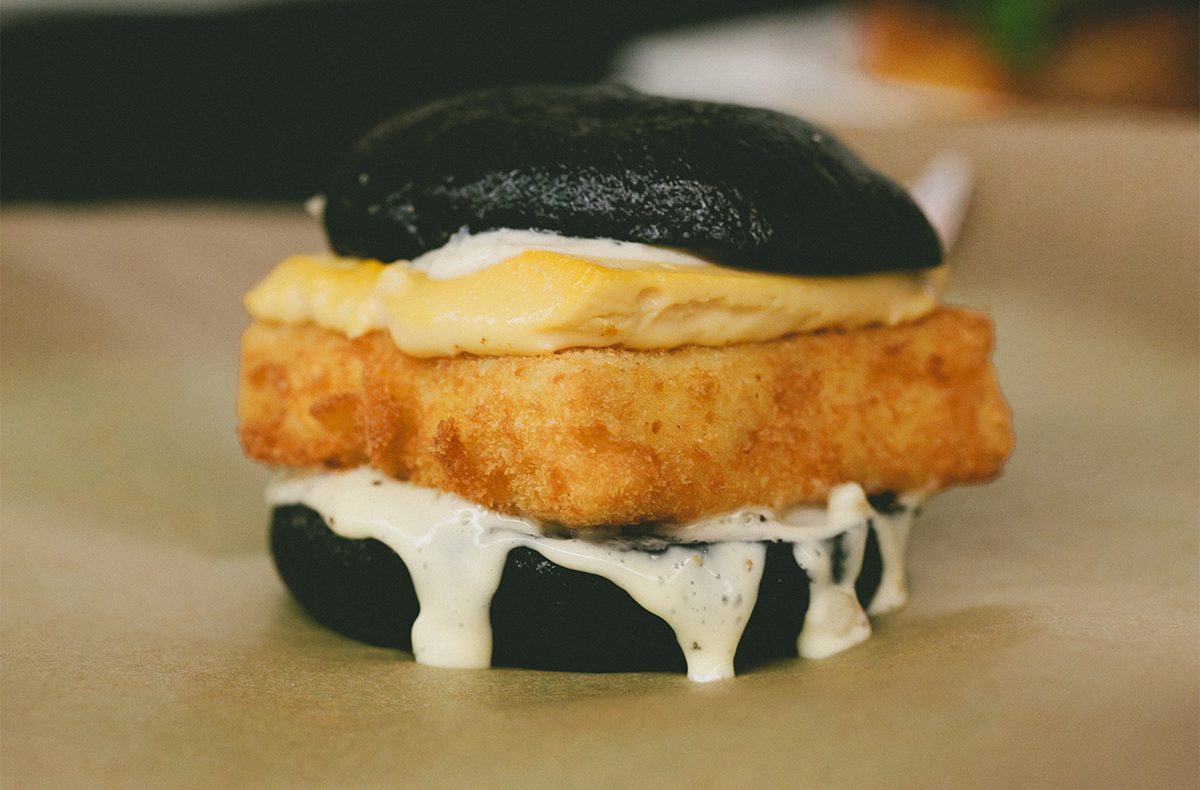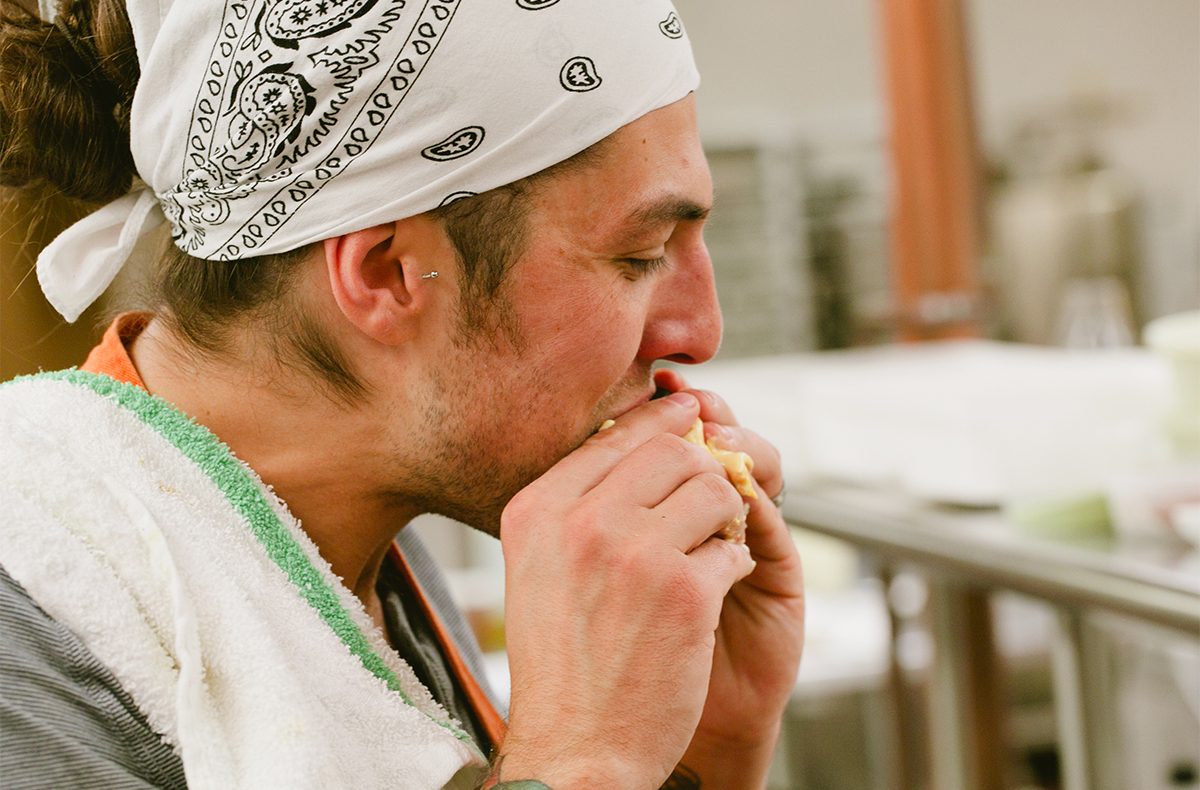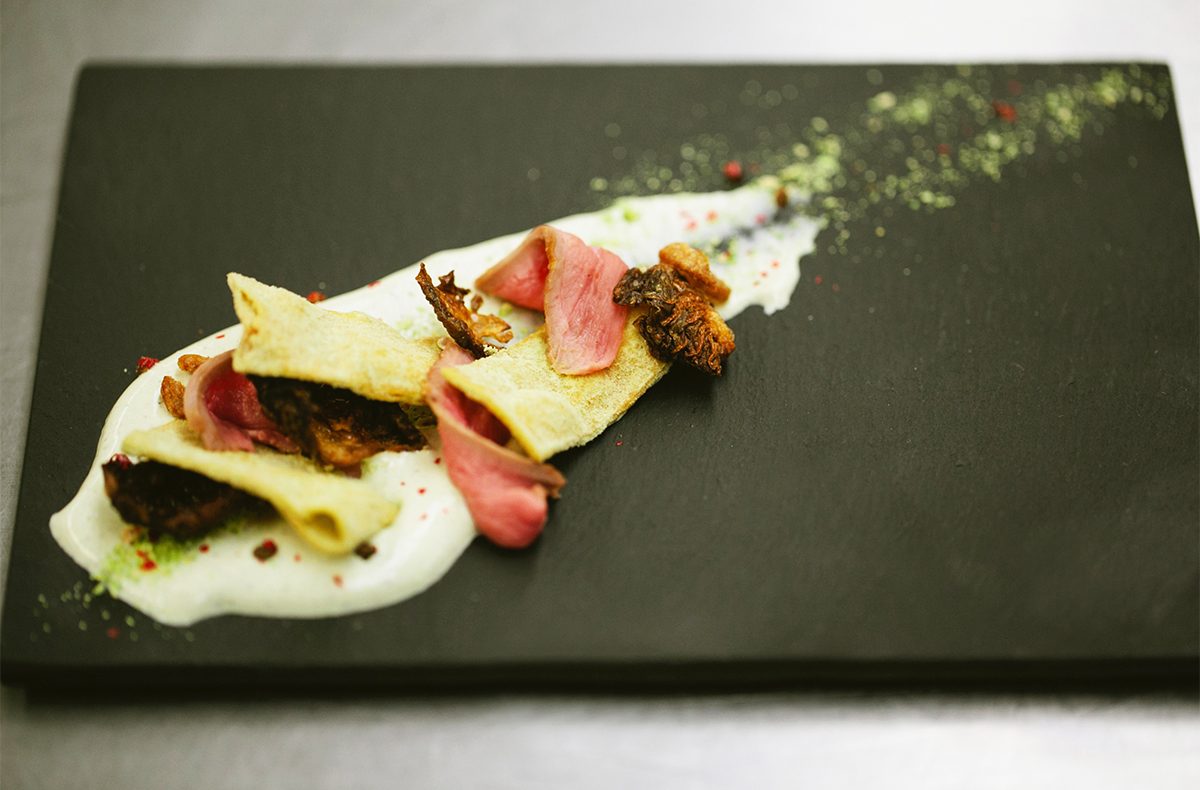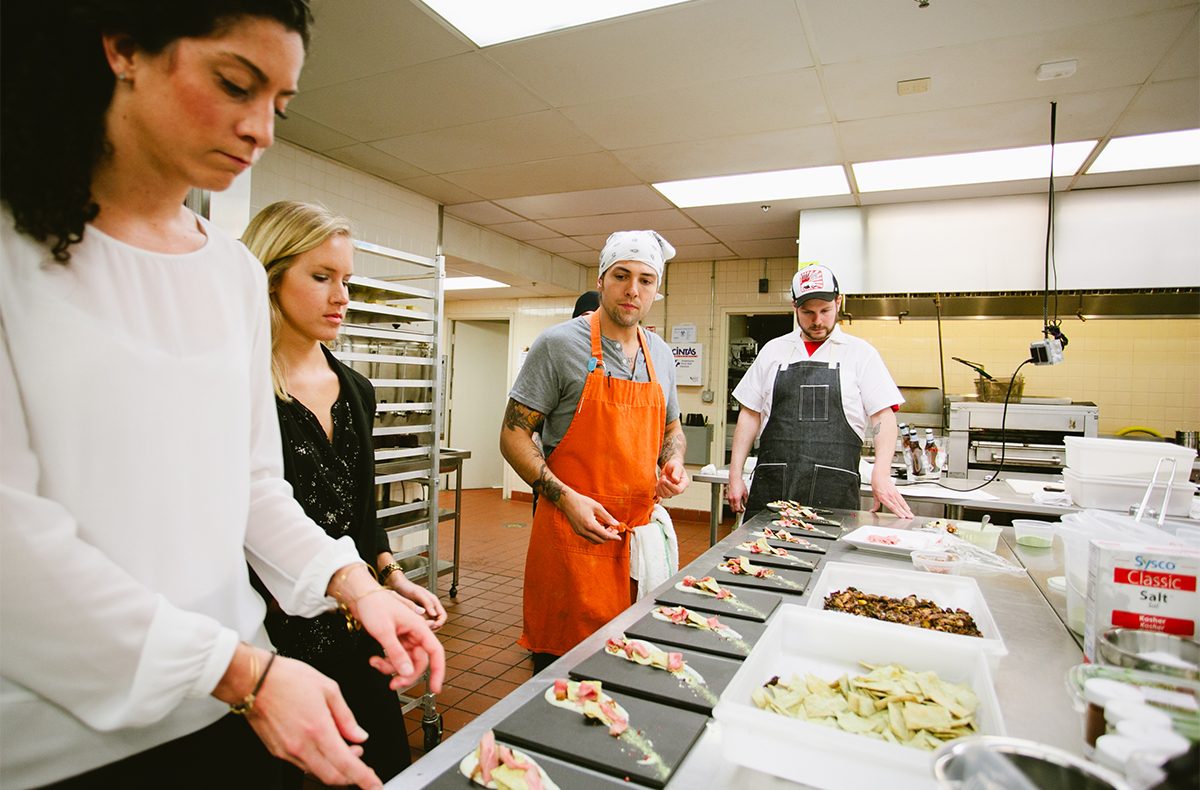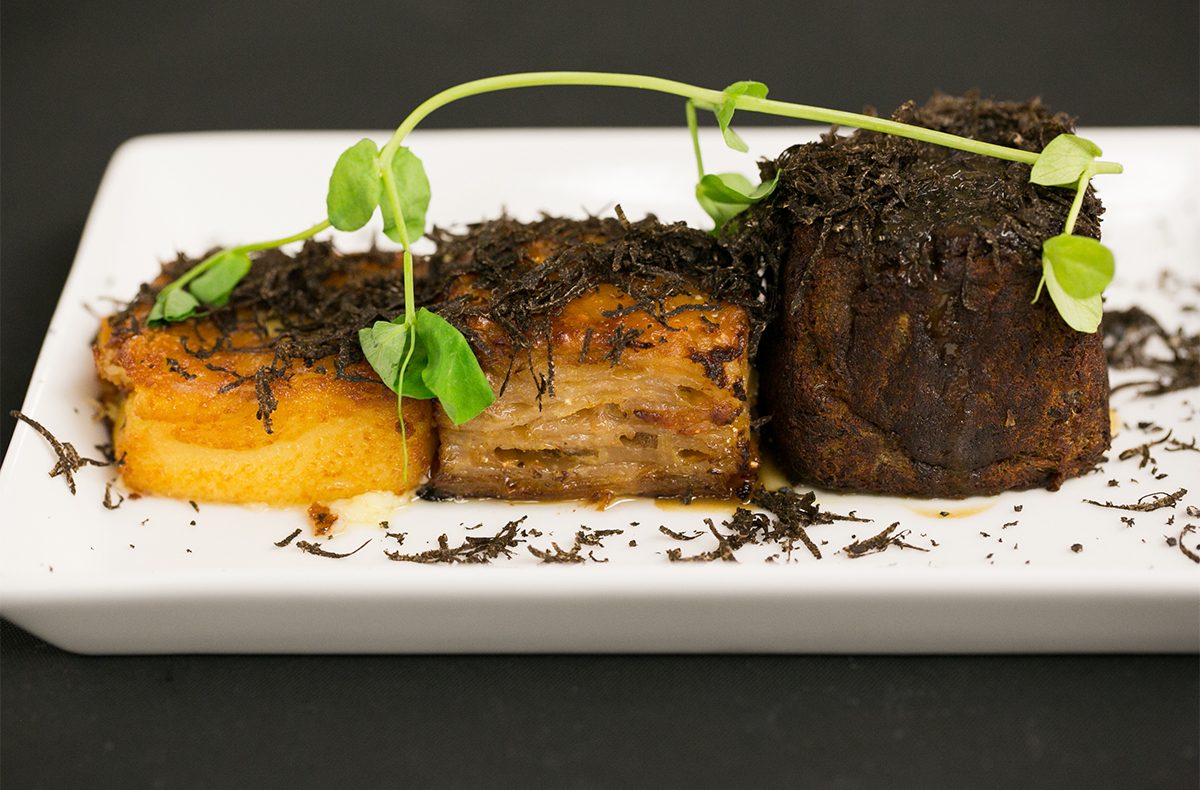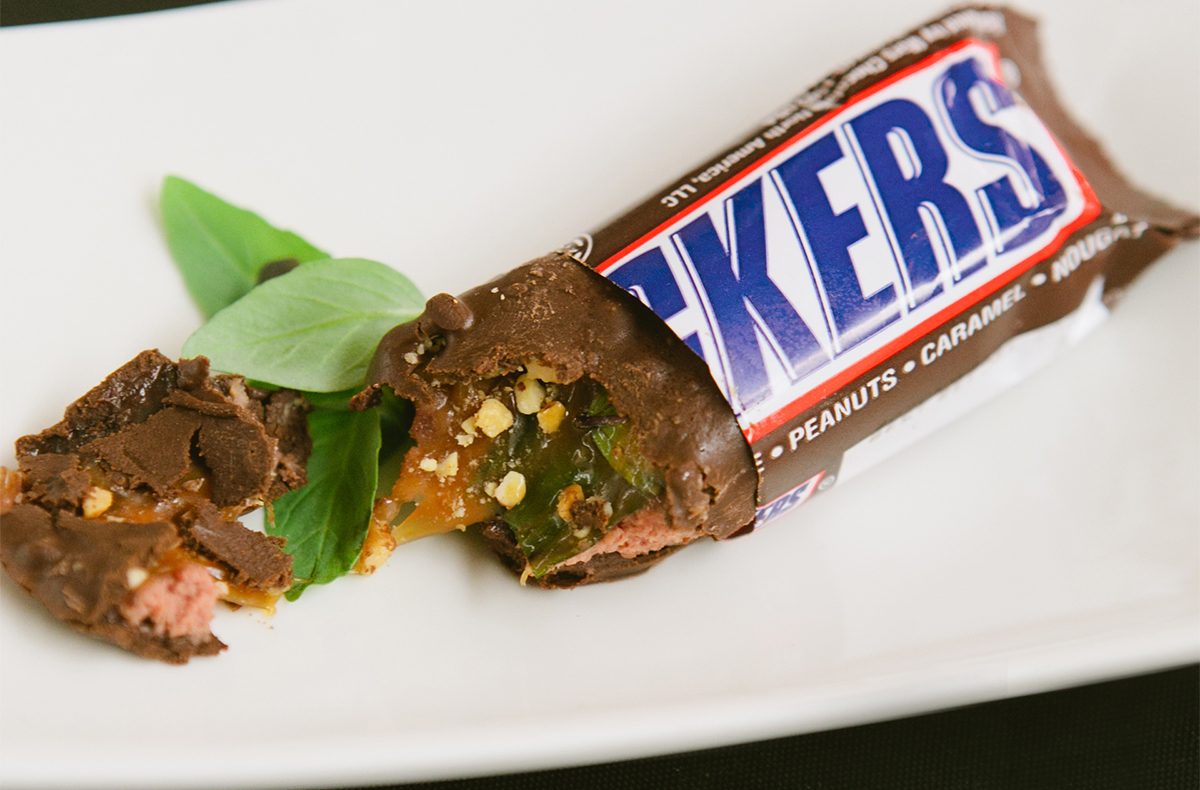 On March 28, chefs Sam Monsour and Mark O'Leary, along with the team at Kitchensurfing, debuted the first two pop-up dinners in their six-part "The Future of Junk Food" series. As promised, the former jm Curley chefs brought a sense of whimsy to the affair with crayons at every table setting, a placemat with word search puzzles, and plenty of nostalgic food reimagined with haute ingredients. The seven-course affair included wine and beer pairings such as a prosecco rosé from Nino Franco partnered with a Handi-Snack made with foie gras, pear, and a candied Campari stick. Another well-conceived pairing matched the crispness of Clown Shoes' Clementine witbier with pork nuggets, kimchi, and BullDog tonkatsu sauce.
The two biggest crowd-pleasers of the night were a "Snickers" bar that substituted nougat with chicken liver mousse and the "Filet-O-Fish sandwich" that utilized pricey Peekytoe crab and uni. Although covered in chocolate, the Snickers bar was an experiment in condensed savoriness with whole leaves of Thai basil tucked into the center and potent Vietnamese Nuoc Mau used in place of sweet caramel. On the Filet-O-Fish, Monsour and O'Leary's squid ink bun was a perfect imitation of the spongey fast food original, although the rich crab cake inside was a decadent distant cousin to McDonald's fried fish patty.
All the ingredients were meticulously sourced from Siena Farms, Copicut Farms, Pineland Farms, Maine Family Farms, and La Belle Farms. Never complacent, the two chefs will be unveiling all new "junk food" at their subsequent pop-up experiences, the next of which is scheduled for May 9. Check out all the scenes from the Ruby Bar at the Emerald Lounge for a detailed look at the ingenuity behind Monsour and O'Leary's debut menu.
The forthcoming pop-up dinners are scheduled for May 9, June 20, August 1, September 12 and October 24. Tickets are $125.00 per person and include a seven-course menu and cocktail pairings. Tickets must be purchased prior to the event at eventbrite.com.
---