Tastemaking: Building Buzz
Patrick Barter's homegrown operation is turning out the most in-demand coffee in Boston, one meticulously roasted batch at a time.
---
As a batch of Ecuador La Papaya coffee beans slowly heats up inside the metallic roasting drum, Patrick Barter takes careful note of every change in its development, meticulously entering data into a laptop.
Barter heats the beans slowly—too hot, and they'll lose their fruity, floral notes; not hot enough, and those flavors won't properly develop. He adjusts the temperature or air flow whenever necessary to control the beans' development, from the first crack of their hardening shell (at approximately 11 minutes) to the precise moment the temperature hits 404 degrees, concluding the roasting session.
Since 2012, Barter, 31, has been fastidiously combining the sciences and the sensory to create Gracenote Coffee Roasters, perhaps the region's most-talked-about premium coffee at the moment.
"I sort of do things extremely," says Barter, who originally hails from Maine's Mount Desert Island. "It's a personality defect."
Those Ecuador La Papaya beans, for example, grown by a farmer named Juan Peña, are considered among the finest to come from Ecuador. And Barter may be closer to their production cycle than many of his highbrow counterparts, because he personally performs every step of the process—from receiving the green beans to analyzing roast data to carefully cupping the finished product—himself, from a particularly controlled environment: his Berlin home. (Larger batches are also created at a shared roastery up the road in Upton.)
It's an attentive, hands-on approach that's clearly working in his favor: Barter's coffees have been graded highly by industry publications, and Gracenote's sales increased an incredible ninefold between 2013 and 2014.
Barter didn't set out to become a coffee bigwig. From 2002 until 2010, he rigorously studied percussion and digital music at Oberlin, New England Conservatory of Music, and Dartmouth. During that time, though, he ended up burning out on music and developing a passion for coffee. His first exposure to the roasting process came courtesy of Bar Harbor roasting guru Ron Greenberg. "He never went on autopilot," Barter remembers. "I just assumed that's how people roast—pay attention all the time and taste everything."
Using a roaster he fashioned from a gas grill, Barter applied Greenberg's philosophy to his own roasts, selling his early coffees at the farmers' market in the town of Harvard and, later, the Harvard General Store. It wasn't until he brought his coffee to Greater Boston—already in the throes of a premium-coffee renaissance—that word began to rapidly spread about Gracenote. Soon, Barter was guest-roasting at Render Coffee, with beans on the shelves at Simon's in Cambridge. Gracenote was also selected as the sole coffee served at Somerville hotspot La Brasa. Alessandro Bellino, who operates the Coffee Trike, in Dewey Square, pours Gracenote alongside coffees from Acton-based roasting legend George Howell.
A friendship has since brewed between Bellino and Barter, and the two are finalizing plans to open an espresso bar in downtown Boston—which, in keeping with Barter's process, will be as much a learning hub as an avenue to a caffeine fix.
---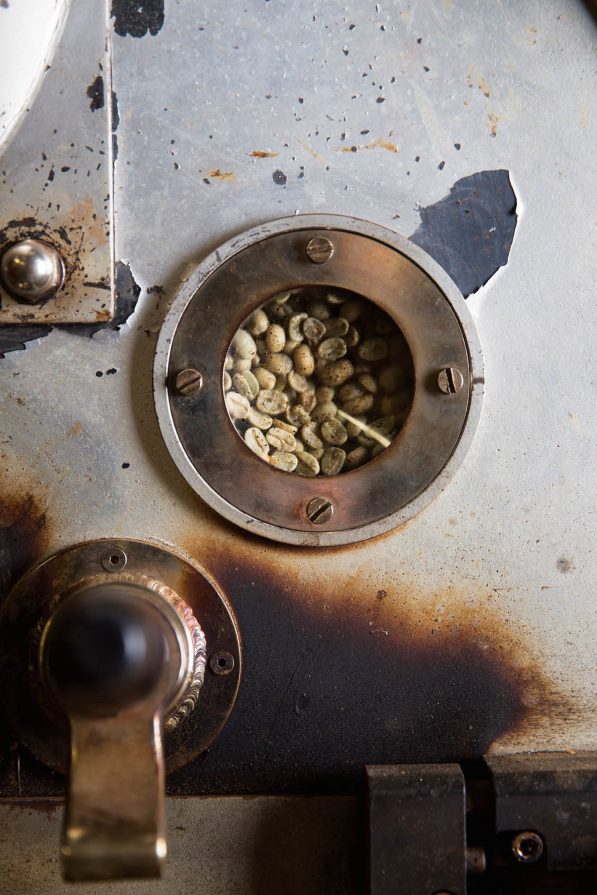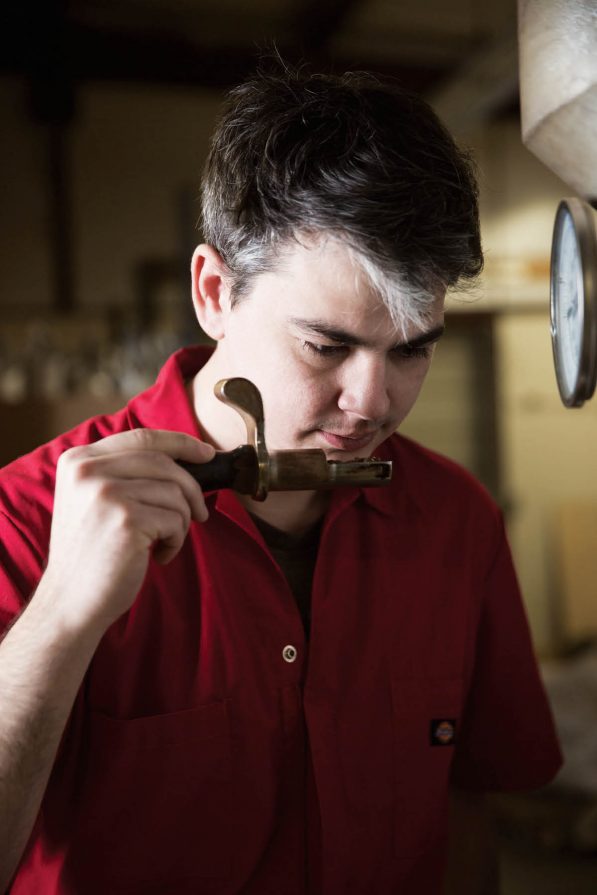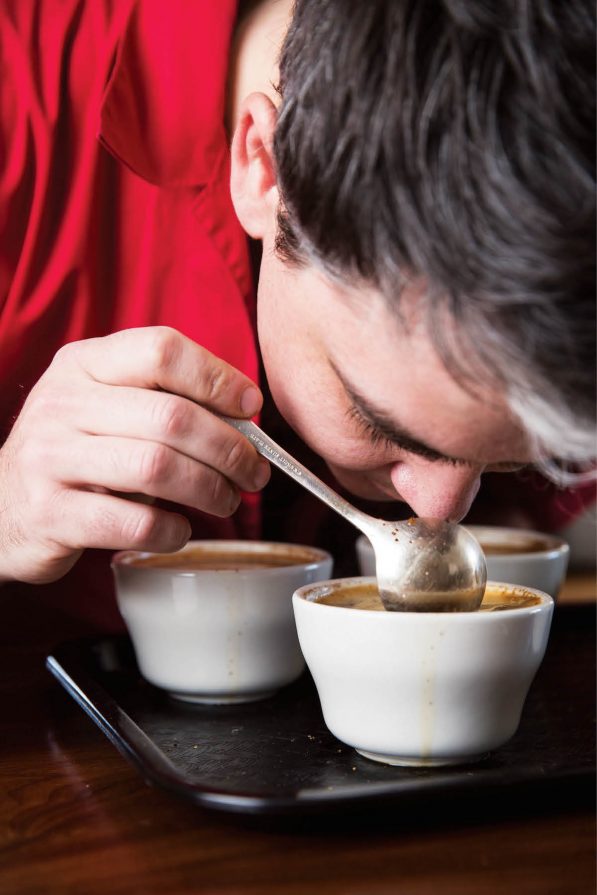 Where to find Gracenote:
Simon's Coffee Shop, Cambridge
Simon's Too, Cambridge
Render Coffee, Boston
La Brasa, Somerville
Harvard General Store, Harvard
gracenotecoffee.com
---