La Motta's Will Debut Next Week
Family-style, Italian classics on the table and eclectic antiques on the walls, the Aquitaine Group's new concept feels like Sunday night dinner at Nonna's house.
---
The newest restaurant from the Aquitaine Group (Aquitaine, Cinquecento, Metropolis, Gaslight) will open next week, but you may feel like it's been here all along.
La Motta's, announced over the summer, is a classic, mid-century-inspired Italian-American eatery—sausage lasagna; meatballs made with pork and beef, lamb, or veal; trout piccata; thin-crust, Bronx-style pizza; spumoni, and much more—served with family-style comfort in mind.
"That's how we all grew up eating; that's how we spent our Sundays," said chef de cuisine Justin Winters. "That's the concept we want to drive home."
The menu features a long list of shareable appetizers. Winters' favorite is the octopus with pickled red onions and crispy soppressata. Brined in red wine and citrus, the octopus is then seared crisp in the rendered fat of the salami.
He's also excited to introduce guests to La Motta's piquant, crunchy, house-pickled giardiniera. Like many Italian-Americans, Winters grew up eating the cauliflower, onion, carrot, and celery mixture, but "that stuff doesn't hold a candle to this," he said. His giardiniera adds fennel and Brussels sprouts, and more produce as New England allows.
Winters will continue to oversee the kitchen at Aquataine's other Italian concept, Cinquecento, just about a quarter mile away from the new restaurant. The former is a Roman-style trattoria, contemporary and refined, while La Motta's is meant to be more like your grandmother's dining room.
"It feels eclectic, old, antique," Winters said. No red-and-white checkered tablecloths, but rough sawn, wood tables; dark paneling; leather banquettes; and cozy booths with richly-patterned—well, yes, red and white—fabric backs. There is secondhand art, vintage kitchenware, and a large farm table.
The 70-seat dining room is centered by a U-shaped bar with an Italian and American-focused wine list, 22 choices by the glass and 70 more by the bottle. There will be cocktails and a handful of draft beers, too. A private dining room can host seated gatherings for 28 people, Italian or not; and there will be a 30-seat outdoor patio during warmer months.
Winters' Italian family landed in New York before expanding to New Jersey and Connecticut, where he grew up. But the project is personal for the entire Aquataine Group; La Motta's is named for founder Seth Woods' family. The restaurant is rooted in the throwback, New York tradition, but elevated to appeal to today's South End clientele.
---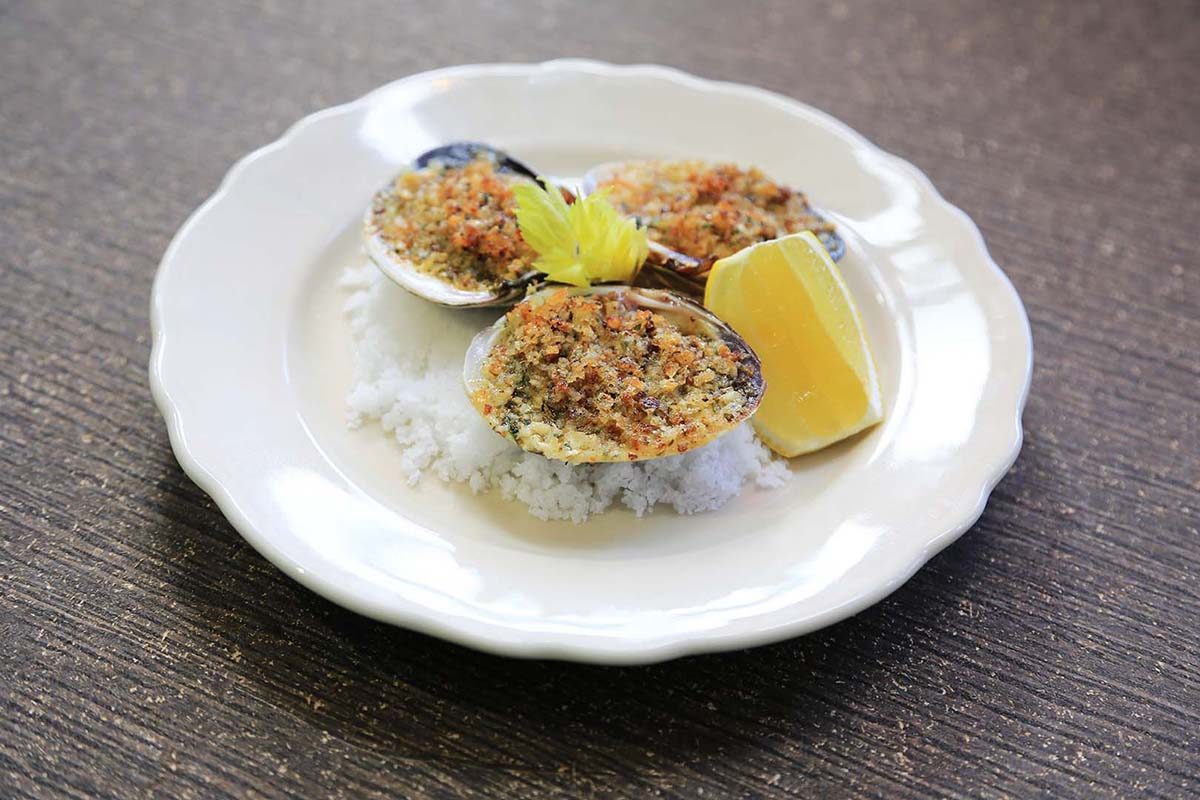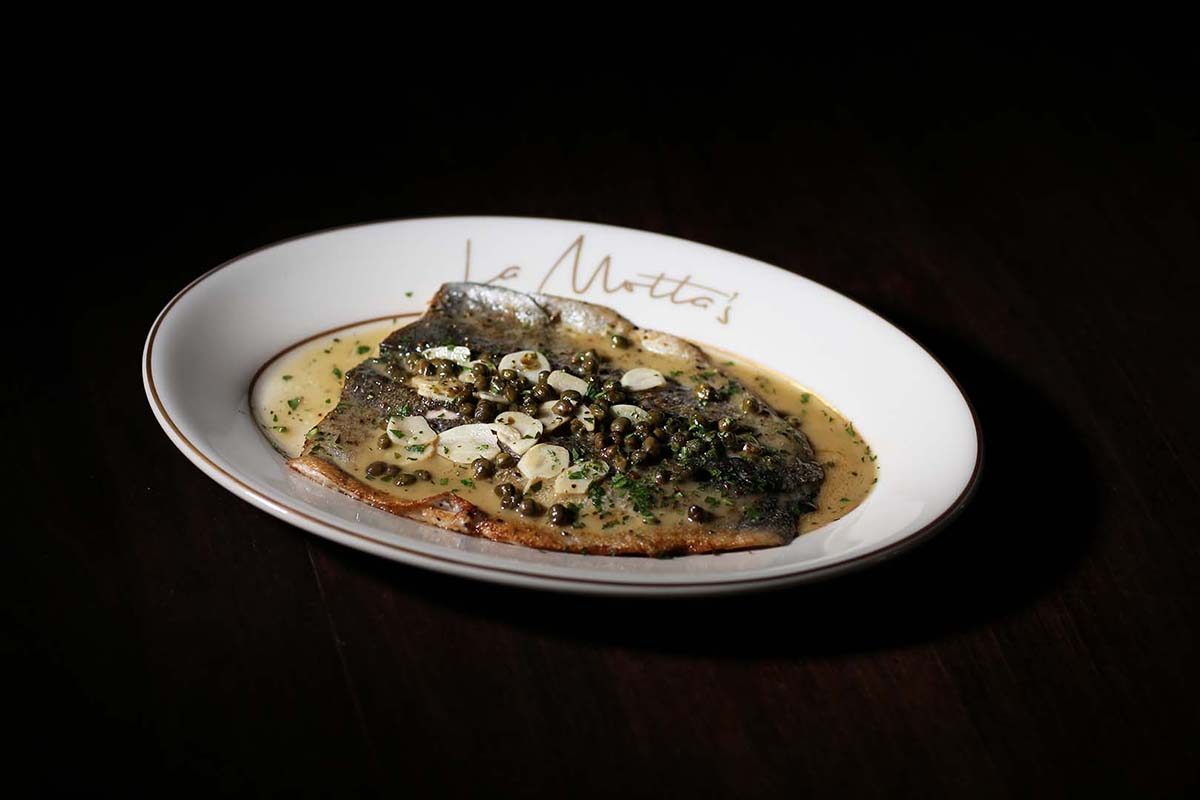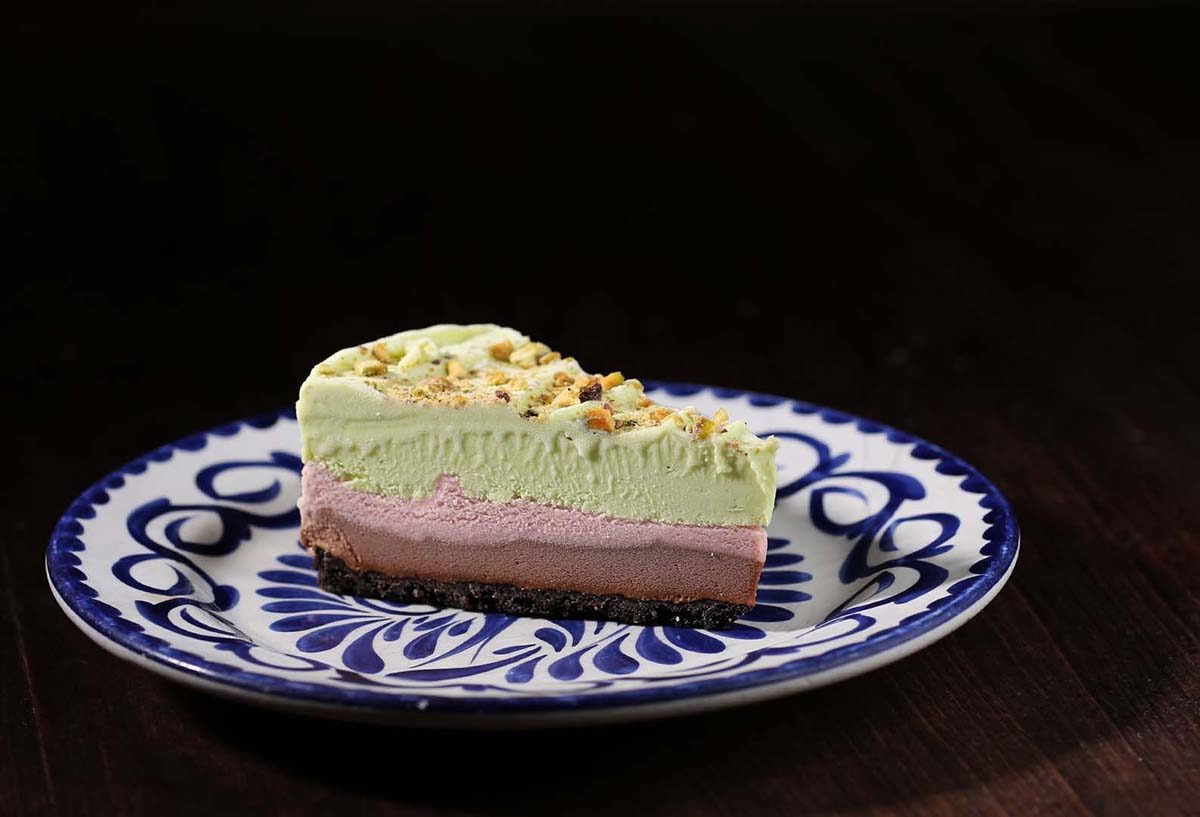 Photos by Izzy Berdan
La Motta's, 1357 Washington St., Boston; 617-338-5300, lamottaboston.com.
---
---