Aging Well – Resources for Living Your Best Life in Retirement
Aging well is what we all want to do. As you look forward to retirement, what do you want to do with the next chapter of your life? Move to a warmer climate? Start a bucket list? Do you start taking care of yourself—join a gym, fix your smile, look for a new companion, or sell the house that's too big because you're tired of mowing, painting, and plowing? If you don't want to leave family and friends, but do want a comfortable, healthy life, read on.
Living Companionably
A step to living companionably, whether you are a couple or single, can take a big leap forward by moving into a Continuing Care Retirement Community (CCRC), where you are surrounded by people around your own age, who are also seeking new friends and relationships.
Fox Hill Village in Westwood offers comfort and luxury retirement along with outstanding service and amenities. Founded by a partnership with Massachusetts General Hospital, Fox Hill Village was carefully planned as a secure and engaging retirement community of neighbors. "Independent living residents are assured of having skilled nursing care and rehab available should they ever need it, which offers more than 400 residents from ages 62 to 103 convenience and peace of mind under one roof," says Karen O'Brien, sales director for Fox Hill Village. "The distinctive building features 340 resident-owned apartments that surround a typical New England village commons."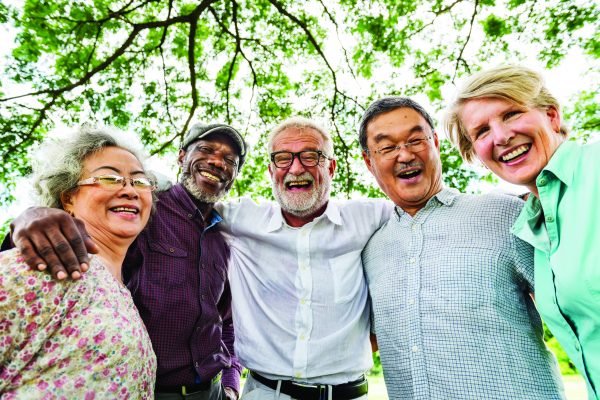 "You can also be assured of having a total Lifecare Program at both The Commons in Lincoln and New Pond Village in Walpole," says Mike Myers, regional director of sales and marketing of Benchmark Senior Living, which owns and operates both communities. "In the four years since Benchmark brought upgrades and the Lifecare Program to The Commons in Lincoln, it is now a thriving community of more than 300 residents in two buildings and many separate cottage homes.
New Pond Village is a 19-acre campus with mature landscaping, a gazebo and walking paths, with a three-story apartment-style building housing 167 one- and two-bedroom independent living apartments—all with beautiful views. "Since Benchmark only purchased New Pond Village in May, and has just introduced the very successful Lifecare Program, current and new residents will have available 32 additional assisted living and memory care apartments which will be added within a year," Myers says.
"As a nine year resident, my wife and I think this is definitely the most sensible and enjoyable place we could have landed. Not only that, our children are close and friends abound."— Tom B. of Fox Hill Village
"In fact, Benchmark is investing eight million dollars into New Pond Village's renovation, development and subsequent certification by the Massachusetts Office of Elder Affairs to license its Assisted Living and Memory Care facility. It will be an invaluable resource to the community," he asserts.
As a family-owned business for nearly three decades, Wingate Healthcare communities knows senior living. With 35 senior living communities throughout Massachusetts that encompass a full continuum from independent and assisted living through nursing and memory care, Wingate continues to shape how senior living grows and is defined. "Our most recent focus has been luxury independent living for seniors with the introduction of One Wingate Way," explains Maria Lastoria, executive director of One Wingate Way. "Situated at the crossroads of Needham, Newton, and Wellesley, we provide residents with five-star dining, social programing, and wellness amenities. Every facet of life, mind, body, and spirit were taken into consideration as we envisioned this community."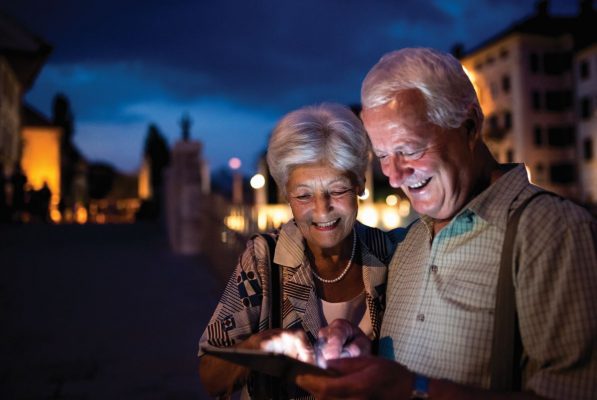 Fox Hill Village also offers continuing care in its licensed 70-bed nursing home. "And," O'Brien says, "we strongly encourage all of our independent living residents to be proactive about their health." The Wellness Center, operated by Massachusetts General Hospital, offers appointments, wellness screenings, and educational programs to promote overall health. Scheduled physician visits are also available.
Aging In The City
If you don't want a quiet, idyllic setting surrounded by nature, and your dream is to be in the heart of Boston, you won't be surprised to know that urban communities are a growing trend for seniors. In 2018, Waterstone at the Circle (Cleveland Circle, that is) will allow seniors to be close to restaurants, the symphony, hospitals, Fenway Park, and to everything Boston offers. This six-story building features 92 apartments with 33 different floor plans, each with city views, full size designer kitchens, walk-in closets, well-appointed bathrooms, and top-of-the-line finishes.
Jake Quigley, executive director promises, "Waterstone at the Circle is designed to be a thriving community for active, independent seniors who are looking for a best-in-class lifestyle. Waterstone will provide residents with the most convenient and personalized retirement experience they could ever want." He explains, "For example, a concierge team is available to facilitate everything from move-in to housekeeping services to restaurant reservations. The on-premise lifestyle amenities include a full health club and heated indoor pool, public rooms for games and socializing, a movie theater, restaurant, even a lobby bar, and personal wine lockers."

Some of the other services Waterstone at the Circle offers are chef-inspired meals, cultural, educational, and recreational events, complimentary town car service, and convenient access for family. "The best part is that residents can enjoy all of this with the freedom of an all-inclusive month-to-month rental," Quigley adds.
Nature Calls
"If you do like to be surrounded by nature, Fox Hill Village's 111 verdant acres offer many outdoor activities on the campus, including a walking trail, nine-hole putting green, patio and fire pit, and outdoor dining during the summer—it feels like you are living at a country club," O'Brien says.
There's plenty of nature at The Commons in Lincoln, too. The campus has 27 miles of adjacent nature trails on which you can even walk to Walden Pond. Plus, there are several restaurants with a creative dining program so you can cook or dine out when you want. There's an indoor pool, spa, and fitness center, social events, clubs, activities, indoor parking, common areas, reliable housekeeping, and linen service—all the amenities one expects in a community that promotes aging well for all its residents.
Residents at One Wingate Way continue to pursue their favorite pastimes while given the opportunity to refresh the body, restore energy and rethink the way they live, culminating in AQUA by Wingate. "AQUA is the centerpiece of life and living well at One Wingate Way," says Lastoria. "It includes personalized spa and high-end salon services, a state-of-the-art low-impact gym with a yoga and meditation room, a lap and therapy pool, as well as access to top lifestyle experts for social programing. AQUA allows our residents to not only be pampered, but to flourish and grow."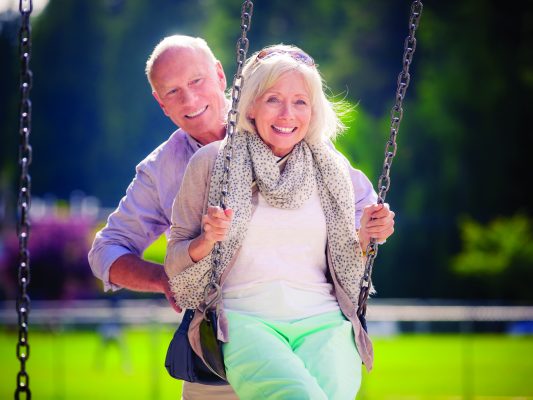 Finding a Match
You may be over 55, looking for a meaningful relationship, and wish you could find the right companion with whom to enjoy this stage of your life. If you've been relying on friends or family to set you up on dates, or tried to meet some stranger online, there is a better alternative, and that's LunchDates.
"In particular, if you are a single man, read on," says Executive Matchmaker Jill Vandor, of the 35-year old professional matchmaking service, LunchDates. "We know women are more proactive and, dare we say, smarter when it comes to finding companionship. So, among our age 50-plus clientele, there is still a great opportunity for both men and women to meet the right person, especially since LunchDates clients are typically successful in their careers, or recently retired, and don't have time to pursue people who aren't interested in a relationship."
"We meet all of our clients, and our matching is done by hand and in person," Jill says. "One-on-one dates are carefully arranged at a location that is mutually convenient for both parties. Meeting someone new should be fun and safe, and LunchDates takes all that stress out of the process."
"Within 100 feet of where I live, I can exercise, swim, and finish every day in the hot tub, which I love." — Caroline J. of The Commons in Lincoln
Keeping Up With Dental Health
"In addition to having excellent home care, regular dental cleanings, and exams, I can't stress enough how important it is to straighten your teeth for proper alignment," says Dr. Anna Berik at Newton Dental Associates. "As we age, misaligned teeth, commonly called a "bad bite," can cause a multitude of oral health problems that are compounded as the years of wear and tear roll on. But," she says, "properly aligning the teeth with orthodontic therapy preserves teeth longer, looks great, and wipes years off your appearance."
Dr. Ted of Ted Filandrianos and Associates adds, "In addition, as we age, a decrease in the amount of saliva is an important factor in oral health, and common medications can complicate dry mouth issues, but it's not the only dental problem that comes with aging teeth. Whether it's misaligned bites, missing teeth, pain when eating, or even sleep apnea, looking at the whole dental picture and taking a person's overall health into consideration is what I do."
"I totally agree with Dr. Filandrianos that in order to maintain your overall dental health, it is critical to see your dentist for regular cleanings and checkups," says Dr. Peter Morgan, at North Shore & Brookline Endodontics (NSBENDO). "When necessary, our seven specialists work together with local dentists to save your natural teeth through endodontics, or root canal therapy."
"The introduction of key technologies, such as 2D and now 3D CBCT imaging, allows for more precise diagnosis and treatment of teeth at risk," says Dr. Yuri Shamritsky of NSBENDO. "Using these and other technological advances, our specialists can help patients save teeth that would otherwise be lost, and thereby avoid the much greater expense of extraction and implant placement."
Smile And The World Smiles With You
"I love seeing people happy and confident and smiling," Dr. Ted says. "I've seen lives transformed through cosmetic and implant dentistry." By diagnosing underlying dental problems, he says, migraine, tooth, and jaw pain can be relieved, which is why he has all of these specialties in one office: Periodontics, endodontics, and neuromuscular dentistry/TMJ. "It's easier to smile when you're not in pain," he says.
Steven D. Spitz, DMD, a prosthodontist (recognized by the ADA as a specialist in tooth replacement and restoration) and founder/principal of Smileboston Cosmetic and Implant Dentistry, knows that a healthy smile has everything to do with an individual's overall health. A dental visit can be the initial awareness of diabetes, oral cancer, heart disease, and more.
As Smileboston celebrates 20 years, Dr. Spitz, with a focus on dental implants, has consistently been on the forefront of the latest technological advances utilizing dental lasers, CT radiology, 3D computerized dental impressions and other specialized equipment in placing implants. "Dental implants replace missing teeth and retain the structure of the jaw. They are proven to be one of the most predictable procedures in dentistry today," says Dr. Spitz, "and they are a great asset in maintaining your current dental and overall health." Dr. Spitz was the first prosthodontist in the country to place implants with a dental laser. Dental lasers are less invasive, minimize healing time, and allow a better overall outcome, even if you have been told implants cannot work for you.
Also helping to alleviate patient's stress, the endodontic specialists at NSBENDO can help save your tooth and alleviate dental pain. Dr. Fiza Singh says, "We provide both urgent and routine endodontic care to our patients in a comfortable, professional environment." Dr. Shamritsky adds, "We are committed to seeing patients in pain as soon as possible in one of our six conveniently located offices throughout the North Shore and Brookline."
Dr. Berik, Invisalign Reingage 2017 Dentist of the Year, knows the importance of keeping your own teeth for your lifetime. It's why she utilizes clear braces for a long term, conservative solution to fixing your bite. "Unlike most other practices," she says, "my office can significantly reduce treatment time. What would take almost two years in metal braces and one year in routine Invisalign cases, I can treat in as little as three months with the Berik Acceleration Method. I travel North America lecturing and teaching this acceleration method to other dentists. I believe this is the future of teeth straightening," Dr. Berik concludes.
"Many patients fear pain, but pain is a thing of the past," says Dr. Ted. His practice offers oral conscious sedation, and through integration of advanced technologies like 3D x-rays, which deliver 90 percent less radiation to patients, the latest CEREC equipment, providing ceramic crowns or veneers in just one visit, and laser dentistry, his dentists can further enhance dental procedures.
As we gather wisdom, survive our tribulations, and move into the next stage of our lives, we are fortunate to have the fortitude, means, and smarts to take the best life has to offer and make the best decisions to ensure that we continue aging well. •
Contact one of these resources today!
DR. ANNA BERIK
Newton Dental Associates
Newton
617.965.0060 | newtondentalassociates.com
THE COMMONS AT LINCOLN
Lincoln
877.343.3020 | thecommonsinlincoln.com
DR. TED FILANDRIANOS & ASSOCIATES
Newton Centre
617.855.5919 | teethbydrted.com
FOX HILL VILLAGE
Westwood
781.329.4433 | foxhillvillage.com
DR. PETER MORGAN DMD, MSCD & YURI SHAMRITSKY, DMD, DDS
North Shore & Brookline Endodontics Peabody & Brookline
978.532.0500 & 617.735.8500 | nsbendo.com
LUNCHDATES
Boston and five locations
617.254.3000 | lunchdates.com
NEW POND VILLAGE
Walpole
508.660.1555 | newpondvillage.com
ONE WINGATE WAY
Needham
781.247.6638 | onewingateway.com
STEVEN SPITZ, DMD
Smileboston Cosmetic and Implant Dentistry Brookline and South Shore
617.277.4100 & 781.826.7577 | smileboston.com
WATERSTONE AT THE CIRCLE
Boston
617.580.5292 Mass relay 711 | waterstoneatthecircle.comwaterstoneatthecircle.com
This is a paid partnership between Boston Magazine and Boston Magazine's City/Studio
---