Boston Magazine's 2020 Real Estate Experts

Suzanne & Company
Bedford, MA | 781-275-2156 | suzanneandcompanyre.com
Twenty years ago, Suzanne Koller began her real estate career as a solo agent and called herself Suzanne & Company before there was even an "& Company." Now, here she is in 2020, with a team of 13 and growing. She attributes her success to her love for all things real estate. "Seriously, I'm obsessed with it," Koller says. "From the client relationships to the market reports to the staging and design, and beyond."
She has surrounded herself with a powerhouse team of women who all have a designated area of expertise on the team, which strengthens their service level. They are anchored by their core values: Succeed as a team, keep growing, do the right thing, make it happen, and have fun together. The team is very well known in the communities it serves, often chosen by clients because Suzanne is such a strong community connector. People refer to her as "Suzy Sunshine" because she is frequently seen around town doing something great for the people—spreading joy and bringing others together through events, social network groups, or the many charities the team supports.
During this COVID-19 crisis, she even started a grassroots cause: Operation Feed the Soul. Using her platform, she collected more than $50,000 in donations to purchase meals to support local restaurants and had a crusade of volunteers to deliver the food to local hospitals and medical facilities in Boston. "If I can use my connections during this time to help out my restaurant friends and show gratitude to our medical teams, then I'm going to do it," Koller says.
Koller and her agents are passionate about helping clients achieve their own real estate goals. Making the move to Compass has allowed Suzanne to elevate her offerings to her sellers with programs like Compass Concierge. She loves assisting with home renovations and projects to increase the home's value and the client's experience. "This is an extremely personal—yet professional—business," she says. "It's an honor to be trusted by so many families in the Greater Boston area."
LEFT TO RIGHT, BACK ROW:
Thais Collins | thais@suzandco.com
Andrea Gray | andrea@suzandco.com
Suzanne Koller | suzanne@suzandco.com
Darcy Heintz-Perkins | darcy@suzandco.com
Beth Benker | beth@suzandco.com
Jessica Clark | jessica@suzandco.com
Jessica Parella | jessicap@suzandco.com
FRONT ROW:
Malorie Enneguess | malorie@suzandco.com
Maureen Eliason | maureen@suzandco.com
Becky Venuti | becky@suzandco.com
Steph Fairchild | steph@suzandco.com
NOT PICTURED:
Jen VanMolle | jen@suzandco.com
Melissa Courtney | melissa@suzandco.com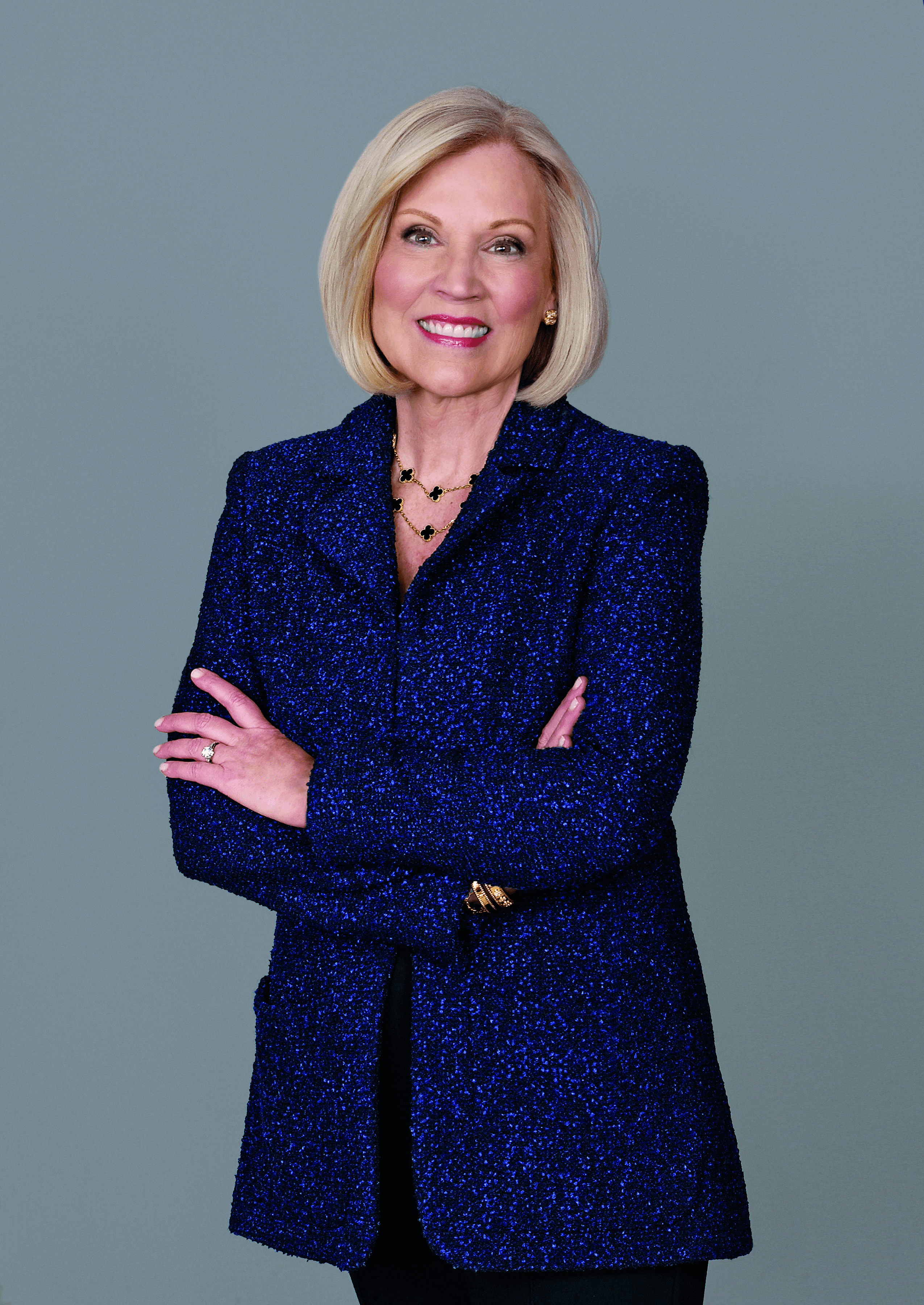 Debi Benoit – Gibson Sotheby's International Realty
Wellesley, MA | 617-962-9292 | gibsonsothebysrealty.com/agents/debi-benoit | debi.benoit@gibsonsir.com
Debi Benoit has been Wellesley's #1 broker for 14 consecutive years, from 2006 through 2019. With more than 30 years of experience in the area and closing in on $2 billion in total career sales, Benoit has an ingrained understanding of the marketplace and is committed to providing her clients with the highest level of service, professionalism, and negotiating expertise. Benoit's boundless work ethic has forged a loyal client referral base and has made her a consistent top achiever and award-winner in the industry. For the last 10 years, Benoit, Senior Vice President with Gibson Sotheby's International Realty, has been ranked among the top 100 real estate professionals in the nation by the Wall Street Journal's REAL Trends. In 2017 and 2018, Benoit placed 48th and 59th nationwide for transaction volume among top real estate professionals and was ranked #1 for single-family home sales in the state of Massachusetts. In addition, Benoit's office was rated the #1 office locally in 2017 and 2018.
Tom Aaron – Coldwell Banker Realty
Wellesley, MA | 781-248-8785 | tomaaron.cbintouch.com | tom.aaron@nemoves.com
A luminary in the field of residential real estate for the past 30 years, Tom Aaron is a premier associate with Coldwell Banker Realty, where he has been an award- winning real estate professional since joining the firm in 1990. Tom is ranked in the top 1 percent of Coldwell Banker agents worldwide, ranked third in the Wellesley office, and ranked among the top 50 agents company-wide in New England. Since 1990, Tom has concluded closed sales in excess of $515 million. Tom works with a well-defined group of clients in communities west of Boston. In addition to his role as a top producing agent, Tom serves on the board of overseers for Newton-Wellesley Hospital/Partners Healthcare, is a corporate trustee for the Trustees of Reservations, and is a corporate board member for Hale Reservation.

Burbs to Boston – Compass
126 Newbury Street, Boston | 617-807-0739 | burbstoboston.com
FROM LEFT:
Phil MacArthur | phil.macarthur@compass.com
Sarah Mooradian | sarah.mooradian@compass.com
The Burbs to Boston team—Phil MacArthur, Sarah Mooradian, Dinny Herron, and Michael Dasaro—finds great satisfaction in employing their decades of expertise to help clients find their next home. While they have been recognized in the past several years as Seaport's number-one listing agents, the Burbs to Boston team also lives up to their name in being a trusted guide for those looking to transition between the suburbs and the city. "We recognize that clients who are making a major move right now need more than just a real estate agent to help with a transaction," MacArthur says. "They need someone with experience who can help them with the entire transition. We thrive on being a great source of information and support in those instances."
Beyond Boston Properties – Compass
Wellesley, MA | 617-383-7810 | compass.com/agents/beyond-boston-properties
FROM LEFT:
Maura Dolan | maura.dolan@compass.com
Lisa Curlett | lisa.curlett@compass.com
Tricia Parmele | tricia.parmele@compass.com
It's the power of three: Maura Dolan, Lisa Curlett, and Tricia Parmele of Beyond Boston Properties, Compass, provide the highest level of service and market expertise to their real estate clients in the Greater Boston area. With 25-plus years of combined real estate experience, their team is committed to delivering unmatched, hyper-local market perspective and guidance to those buying or selling in Wellesley, Weston, and beyond. Compass' best-in-class market analytics and tools, coupled with individualized support, result in a seamless transaction for clients from start to finish. Contact Beyond Boston Properties today to discover how the power of three can empower your home buying or selling experience.
CL Properties
Boston, MA | 617-624-9700| clproperties.com
FROM LEFT:
Carmela Laurella | carmela.laurella@clproperties.com
Travis Sachs | travis.sachs@clproperties.com
CL Properties has been the number-one listing and selling firm in the Waterfront/North End area for more than a decade. Year over year, Carmela Laurella and Travis Sachs sell more than $100 million worth of property together, including residential, commercial, and multi‑family assets. They have an impressive client base that includes CEO's, professional athletes, and national developers, and specialize in high-end housing on the water that feature extravagant views, marina slips, private outdoor space, and converted brick-and-beam developments. This exclusive stretch of residences along Boston's harbor walk is like nothing else in the city and the outlook for 2020 remains positive. Together, they are committed to donating to local and national charities from each sale.
Michael L. Carucci – Gibson Sotheby's International Realty
Boston | 617-901-7600 | caruccigroup.com | michael.carucci@sothebysrealty.com
Michael L. Carucci is the executive vice president of Gibson Sotheby's International Realty. For more than 30 years, he has been one of the most trusted names in the Greater Boston real estate market. With a focus on luxury residential and niche commercial real estate, Michael's expertise in navigating a multitude of market climates and dedication to client satisfaction is at the forefront of his exceptional service.
Recently named Gibson Sotheby's International Realty's number‑one agent in New England in 2019 and ranked 25th of all Sotheby's International Realty agents nationally, Carucci is also a delegate for the Sotheby's International Realty Market Leaders, an elite network of the Top 50 producing company agents of luxury markets who collaborate to match UHNW buyers and sellers worldwide. Carucci is the exclusive sales agent for the St. Regis Residences, Boston and an ambassador for One Dalton, Boston's Four Seasons Hotel and Residences.
Deborah Lucci Team – William Raveis Realtors
Andover, MA | 978-269-2206 | wherehomesgetsold.com
FROM LEFT:
Angela Sweeney | angela.sweeney@raveis.com
Diana Gallo | diana.gallo@raveis.com
Deborah Lucci | deborah.lucci@raveis.com
Nicole Leahy | nicole.leahy@raveis.com
Elisa Oconnell | elisa.oconnell@raveis.com
Joanne Dee | joanne.dee@raveis.com
With a stellar reputation for placing clients' needs and goals at the fore front of every transaction, Deborah Lucci not only has a proven track record of being one of the Top Producing Realtors nationwide, she's hand-selected and mentored a team of agents who share her same vision and strong work ethic.
The team was recently recognized as the number-one William Raveis Real Estate team in Massachusetts and number-three team nationwide. With an innate talent for marketing, communication, and negotiating, Lucci credits her team's success to their in-depth knowledge of the industry, the communities in which they live and work, and their ability to work collaboratively with all parties to achieve the desired results for their clients and a successful transaction. Whether buying or selling real estate, the Deborah Lucci Team welcomes the opportunity to enhance your real estate experience. In 2019, which some would consider a challenging real estate market, the Deborah Lucci team sold 142 homes and grossed $92 million in sales.
Melissa Dailey – Coldwell Banker Realty
Wellesley, MA | 617-699-3922 | melissadailey.cbintouch.com | mdailey5@comcast.net
Melissa Dailey has consistently been Coldwell Banker's number-one agent in Wellesley over the past decade and in 2019 ranked ninth nationally. Totaling more than $800 million throughout the span of her career, Dailey sold a record-breaking $102 million of real estate in 2019. Her true love of homes and her straightforward goal of helping you find a home you love results in a seamless and positive experience for those she works with.
Understanding the building process—and how this relates to all aspects of a making a house a home—is critical to her involvement with customers and clients. Being active in the community, raising her family in Wellesley, and having a strong local involvement is part the fabric that makes Dailey so successful year in and year out.
David Ferrini – Coldwell Banker Realty
Sudbury, MA | 978-443-3333 | ferriniforhomes.com | david.ferrini@nemoves.com
David Ferrini has provided outstanding real estate services for 17 years with a focus west of Boston. He prioritizes relationships with his clients and excels at always knowing and anticipating his clients' needs. "I set my work ethic and dedication to my client to the highest standard," Ferrini says. "I've realized through client feedback and experience that the services I am providing are levels above what some have experienced in the past."
Ferrini keeps every transaction interesting and enjoyable with excellent communication and transparency to both buyers and sellers. His negotiating skills, experience, and unflappable style enables him to navigate clients through shifting markets and dynamic world changes. He has consistently been awarded the International and Presidents Elite awards at Coldwell Banker. "I love what I do and am fully committed to staying at the top of my industry," he says.
Brian Dougherty – Compass
Boston | 617-217-1842 | compassprivatebrokerage.com | brian.dougherty@compass.com
Long before Brian Dougherty became managing director at Compass and one of the region's top brokers, he was working in the hospitality business hoping to someday be a hotel manager. A chance encounter with an old family friend in the back row of a funeral would lead to his start in the real estate business. Dougherty's friend was developing luxury real estate on some iconic properties including the Ford Plantation and The Greenbrier Resort, and a year later Dougherty went to work for him selling luxury real estate at new projects in the Turks and Caicos, Jackson Hole, and on Cape Cod before landing in Boston. Since then, Dougherty has built a consistent business as a top broker and marketing expert who regularly appears in regional and national press. Responsible for $300 million in sales throughout greater Boston since 2014, he is fortunate to count some of the region's most accomplished families as his clients and friends. Dougherty and his partner Nick live at the beach in Cohasset with their two-year-old son.
Mary Gillach – The Gillach Group at William Raveis
Chestnut Hill, MA | 617-935-9290 | gillachgroup.com | Mary.Gillach.WG93@Wharton.UPenn.edu
Mary Gillach is a recognized a leader in Boston-area real estate, consistently ranking among the state's top agents. With more than $92 million in sales last year, The Gillach Group ranked number-one in the Brookline/Newton/Chestnut Hill markets, earning Best of Boston honors while approaching $1 billion in career sales. Mary earned an MBA from Wharton and enjoyed15-plus years in healthcare management roles prior to shifting career paths in 2001. Her passion for educating and empowering clients translated easily, now providing buyers and sellers as she did corporate executives with the data, tools, and resources to make sound decisions while serving as trusted counsel through the process. The Gillach Group operates as a professional services firm, enabling Mary and her agents to focus on activities most important to their clients while entrusting support activities to the team's expert transaction and marketing staff. The group is known for exceptional analysis, service, and results—and having a lot of fun along the way!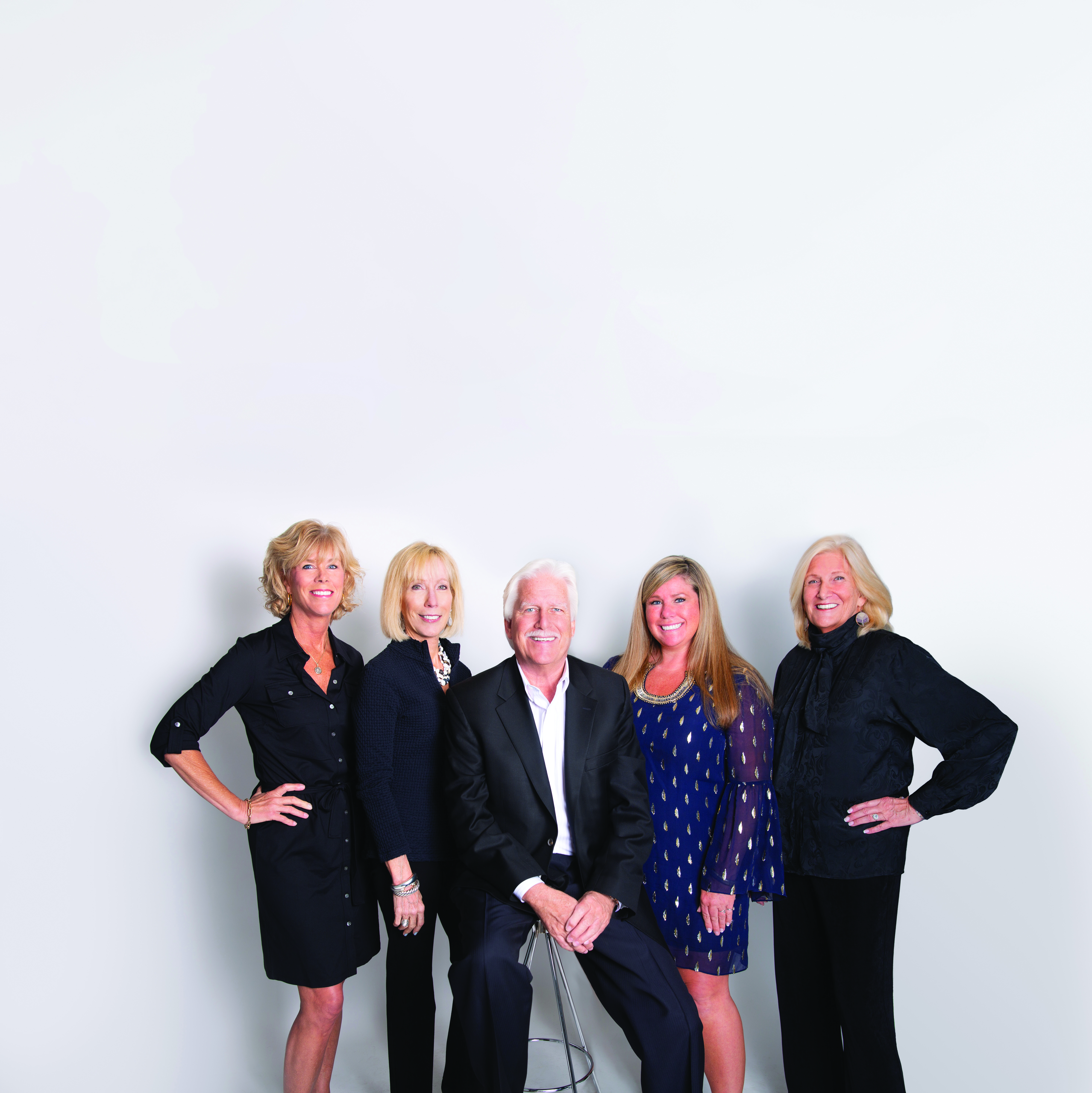 The Frank Neer Team – Coldwell Banker Realty
Cohasset, MA | 781-775-2482 | frankneer.com
FROM LEFT:
Mary Beth Koch | marybeth.koch@nemoves.com
Judy Neer | judy.neer@nemoves.com
Frank Neer | frank.neer@nemoves.com
Shannon King | shannon.king@nemoves.com
Betsy Neer | betsy.neer@nemoves.com
The Frank Neer Team is South Shore's number-one real estate team, with sales in the top 1 percent nationally. Frank Neer has been in real estate sales for 20-plus years, and personally sold more than $130 million in the last 24 months. Having grown up in Cohasset, Neer is very familiar with the South Shore housing market. Neer is a trusted leader among his peers and a skilled negotiator. That, along with his creative marketing skills, has led to his receiving the "Broker of the Year" award several years in a row. The Frank Neer Team is comprised of highly qualified realtors, all with great marketing and sales skills. Shannon King has been working with Neer for more than 14 years. Betsy Neer, Frank's sister, is a relocation leader in the Coldwell Banker Boston Back Bay office. Mary Beth Koch has specialized in the luxury real estate market for several years, and most recently, Judy Neer, Frank's wife, joined the team after selling her Boston-based consulting business.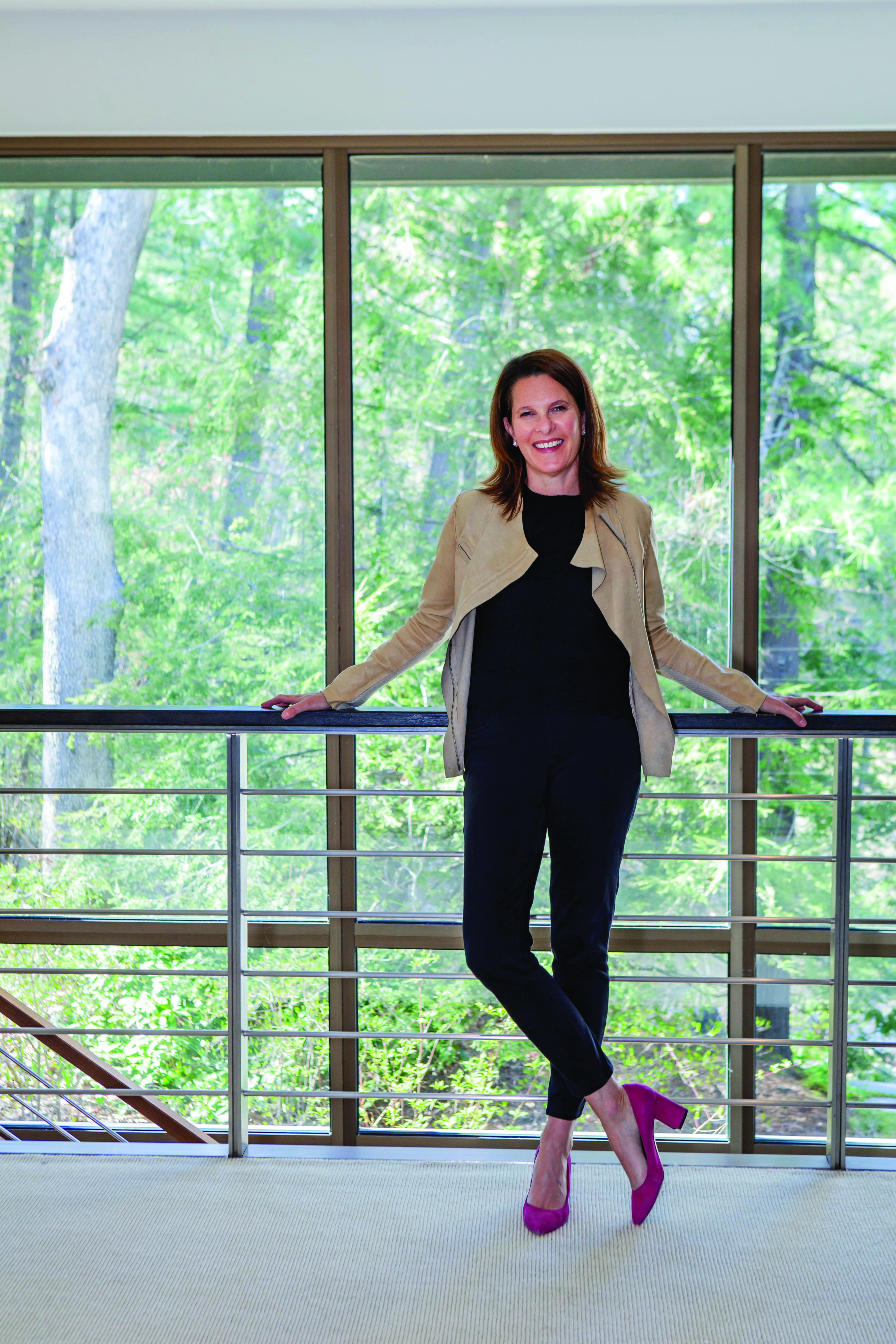 Betsy Kessler – Rutledge Properties
Wellesley, MA | 781-235-4663 | betsykessler.com | bkessler4@gmail.com
Since arriving on the real estate scene in 1999, Betsy Kessler has been a consistent leader in the Wellesley market. By offering a unique combination of knowledge, integrity, and enthusiasm, Kessler has ensured her loyal clientele successful completion of their real estate transactions, even in today's turbulent market. This has made her one of Rutledge and Wellesley's top earners year after year. Her enthusiasm and cooperative spirit have made her widely respected by her peers and clients alike. In addition to 15 years of marketing experience at some of the country's most influential advertising agencies, Kessler has real estate in her blood: Her mother, Sheila Cohen, was one of the earliest owners of Rutledge Properties. A Wellesley native, Kessler and her husband raised their two children here in town. Having served as a Town Meeting member for nearly two decades, Kessler has an in-depth knowledge of the area, the schools, and of course, the real estate market.
Adam Geragosian – AGRE/Compass
Boston | 978-729-1842 | adamgre.com | adamg@compass.com
With more than 17 years' experience, Adam Geragosian is the source for all-things real estate. Geragosian prides himself on treating every deal as if it were his own. This approach has led to years of client satisfaction and lasting relationships. Specializing in luxury real estate in Boston, Geragosian's objective is to guarantee the best financial result in the most seamless way possible. Because Adam understands that a home is often an individual's largest asset, he provides an entirely customized sale plan and pays meticulous attention to detail. He believes the intricacies of buying/selling do not allow for a one-size-fits-all approach. In real estate, Adam most enjoys exceeding client expectations in every way possible. Geragosian is ranked in the top 1 percent of real estate agents nationally and was chosen as a Top 10 agent in Boston.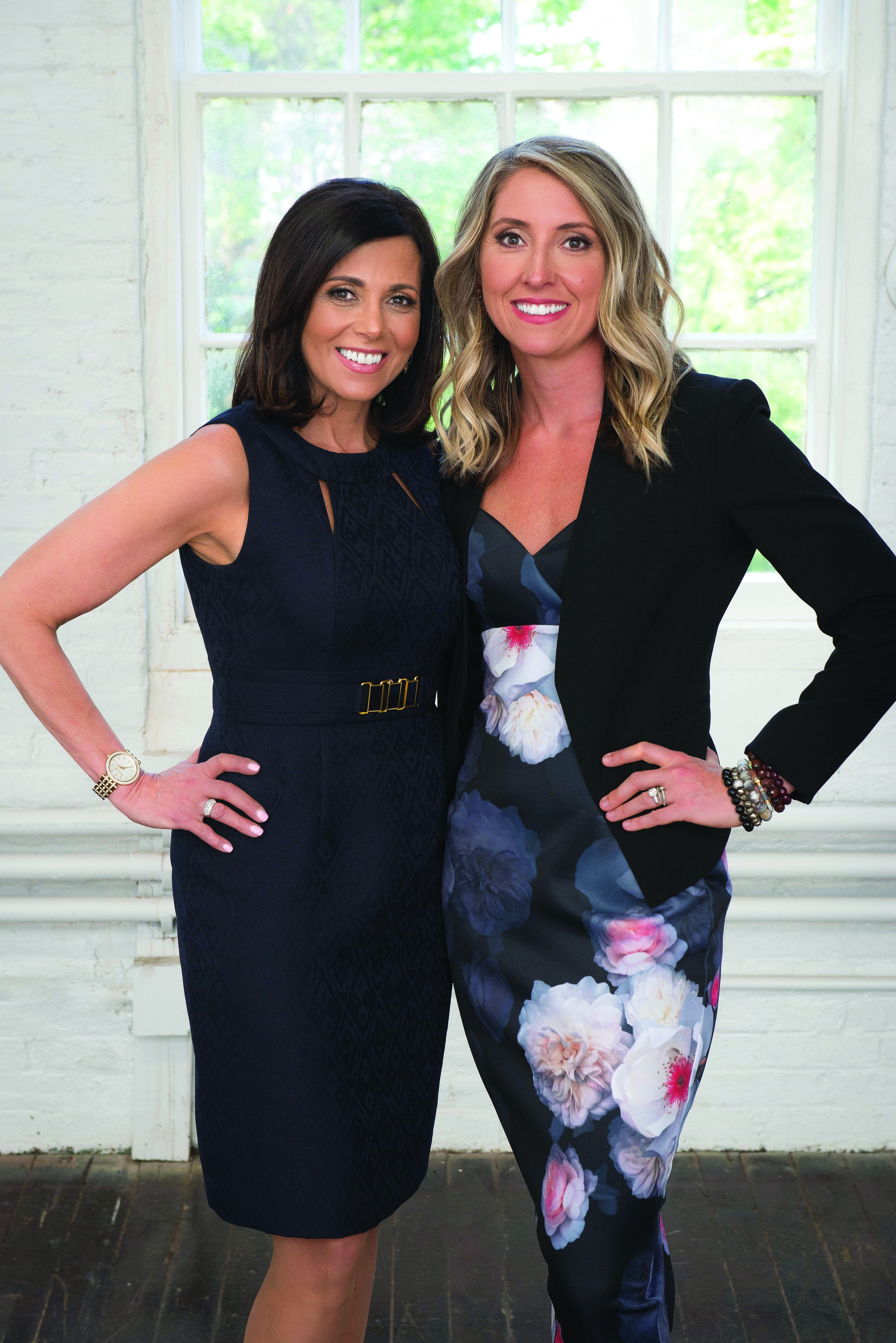 The McLaren D'Agostino Team – Compass
Boston and Winchester, MA | 617-286-2655 | citytothesuburbs.com
FROM LEFT:
Bev D'Agostino | bdagostinore@gmail.com
Susan C. McLaren | susancmclaren@gmail.com
Whether you're a homeowner, aspiring buyer, or a seasoned developer, navigating the real estate market can be a challenging endeavor. The McLaren D'Agostino Team makes it their mission to keep up to date on current market guidelines, the economy, and future trends that impact the housing market. With extensive experience in finance, luxury marketing, and new construction development, the team offers a wide range of expertise to their clientele. They arm their clients with investment and marketing strategies that lead to outperformance in the toughest markets. Whether you are in the city or the suburbs, let this team show you how real estate can be done differently.
Chrissie Lawrence – Rutledge Properties
Wellesley, MA | 781-820-1336 | rutledgeproperties.com | chrissielawrence@verizon.net
Chrissie Lawrence is a leading producer in Wellesley, averaging $35 million in annual sales throughout the last five years. She attributes her success to an exceptionally client-focused approach led by integrity, candor, and in-depth knowledge of all local issues. "Lasting personal relationships are what it is all about," Lawrence says. "Buying or selling a home is a big deal. People want to work with someone they know has their best interest at heart." Having grown up and raised her own children in Wellesley, Lawrence knows everything going on around town. When she's not helping her clients, she serves as a youth sports coach, board member and Town Meeting member. After receiving her MBA from the Wharton School of Business at the University of Pennsylvania and a successful career as a marketing manager in consumer products, she joined Rutledge Properties, the family business, 18 years ago. "I have no regrets!" Lawrence says. "It's an honor to help people with such important milestones."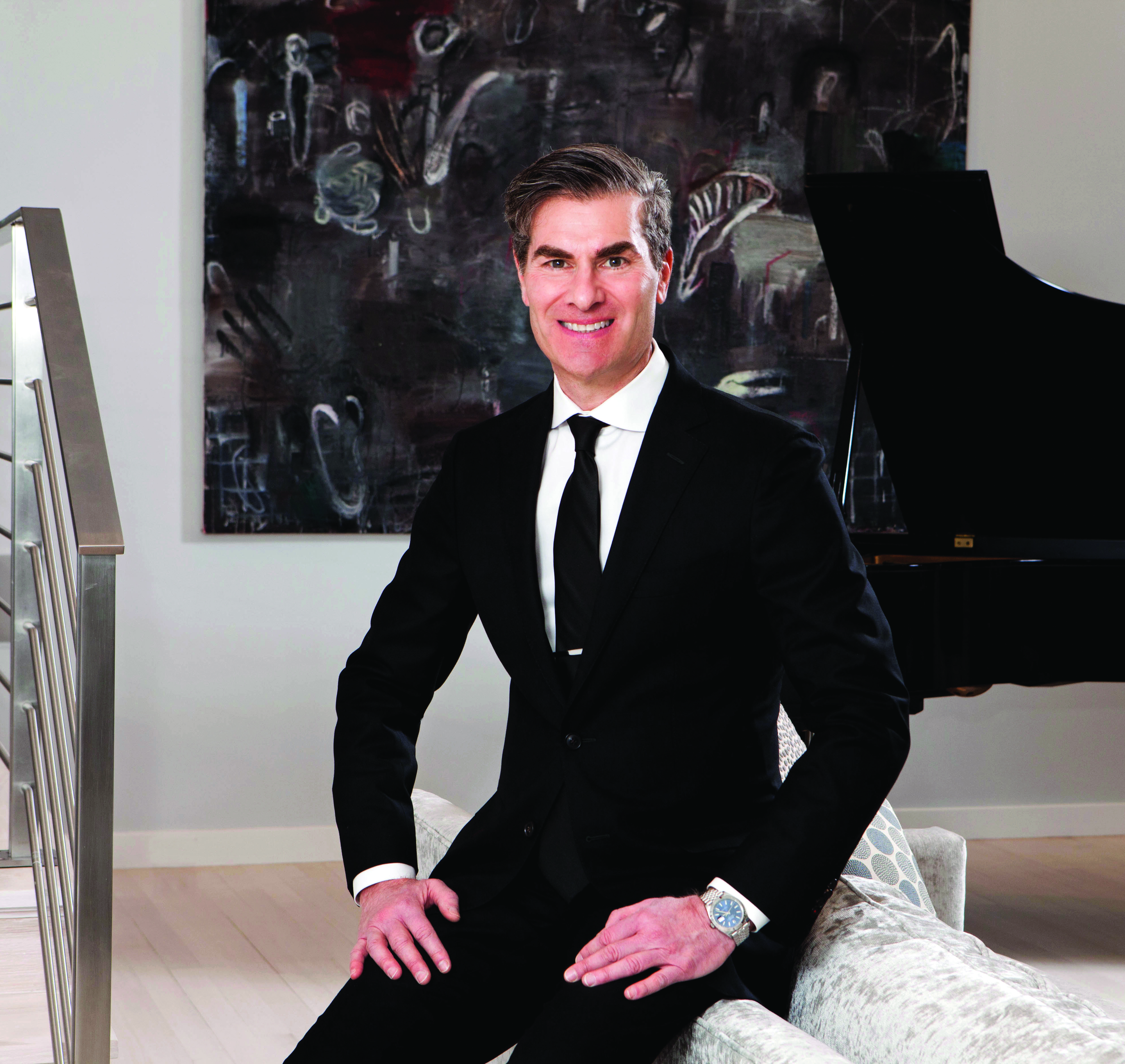 Dean Poritzky – Engel & Völkers Wellesley
Wellesley, MA | 781-248-6350 | deanporitzky.evrealestate.com | dean.poritzky@evreaestate.com
Dean Poritzky brings originality, energy, and a fresh approach to all his engagements. As the principal/license partner at Engel & V.lkers Wellesley, Poritzky epitomizes the utmost in professionalism and expertise providing the best possible outcome for buyers and sellers in any market. With a masters in business administration from Wharton, 15 years as a portfolio manager at Fidelity and State Street Research, and a thorough understanding of the real estate market, Poritzky is uniquely qualified to meet the objectives of even the most discerning homeowners. His passion and know-how have fueled his career for more than 30 years and earned him respect and trust from a loyal client base.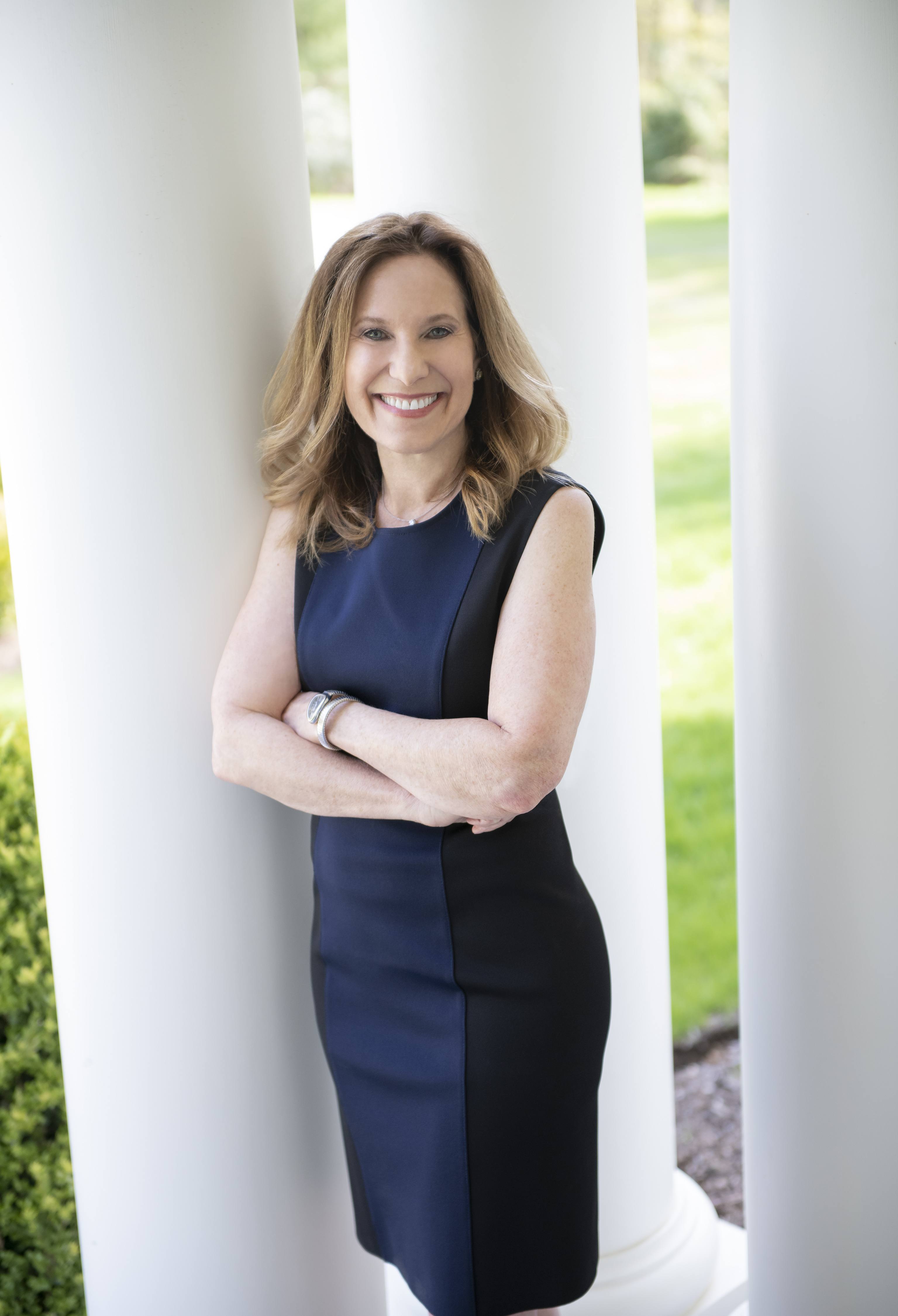 Amy Mizner – Gibson Sotheby's International Realty
Weston, MA | 617-851-4909 | amymizner.com | amy.mizner@gibsonsir.com
Amy Mizner began her career in advertising as a producer of award-winning commercials. During this time, she learned the importance of creating an iconic brand. Mizner parlayed these skills into real estate, forming the Mizner Simon Team, which consistently ranks number one in Weston with more than $1 billion in sales. In 2010, Mizner became a founding principal of Benoit Mizner Simon & Co., a real estate firm with offices in Weston, Wellesley, Needham, and Sudbury. Mizner's innovative marketing and real estate expertise have kept her on the leading edge of the luxury market. Both the Wall Street Journal and REAL Trends have recognized Mizner as a top real estate agent with national awards including "The Thousand" and "America's Best." Mizner recently sold her company to Gibson Sotheby's International Realty with the vision to utilize an urban connection, international reach, and exceptional brand to better service her clients.
Kathryn Alphas – Richlen Coldwell Banker Realty
Weston, MA | 781-507-1650 | kathrynrichlen.com | kathryn.richlen@nemoves.com
Serving Boston's MetroWest for more than 20 years, Kathryn Alphas Richlen has cultivated a precise expertise in luxury marketing providing the most value to her clients. She has built an incredible international network which has allowed her to personally oversee more than $1 billion in sales throughout her career. She's been ranked the number-one sales associate 2019 for Coldwell Banker Realty New England out of 4,000 realtors, the number-four agent nationally for Coldwell Banker, and in the top one-half of 1 percent of the more than 1.1 million realtors nationwide. Richlen is a lifetime Weston resident and is active in many local community organizations.
Elena Price – Coldwell Banker Realty
Westwood, MA | 508-577-9128 | elenaprice.com | sales@elenaprice.com
"Having sold more than 1,000 homes over the last 27 years, I cannot imagine doing anything else." says Elena Price. And Price's clients agree, especially given her constant effort to make every sale an exceptional and personalized experience. "Because the real estate business has become so automated, it is more important than ever to find a broker that cherishes the interpersonal relationship they have with their clients." she says. "For me, there is no greater satisfaction than personally helping my clients sell and/or find their new home!"
The Steve Bremis Team – The Steve Bremis Realty Group
Somerville, MA | 617-828-1070 | stevebremis.com
FROM LEFT:
Lena Lentini | lenalentini@gmail.com
Shamir Tyler | shamir.tyler@gmail.com
Stephen J. Bremis | sjbremis@gmail.com
Leslie Ingram | lingram3523@gmail.com
Margret Dagbjartsdottir | mrosadag@gmail.com
The 63-year-old Bremis legacy is proudly carried on through The Steve Bremis Realty Group (SBRG). The Steve Bremis Team celebrates its incredible first year with SBRG and more than 80 transactions resulting in more than $65 million in sales. Steve Bremis focuses his team on a consultant versus sales approach and prides himself on client service. To that end, all SBRG agents hold extensive certifications, including: ABR, SRES, SRS, ASP, GREEN, Certified Residential Specialist, and Certified Luxury Home Marketing Specialist, to name a few. The AIREP has ranked Stephen Bremis as a "10 Best in Client Satisfaction" for five years in a row. SBRG now offers condo development branding and marketing in addition to residential and multi-family sales. Since selling his first home in high school, Steve Bremis has had a passion for real estate that has pretty much lasted forever… you could say it's just in his blood!
Samantha Stumpo – Newbrook Realty Group
Newton, MA | 617-510-3365 | newbrookrealtygroup.com | samantha@newbrookrealtygroup.com
Samantha Stumpo has been in the real estate industry for more than 10 years. She is the daughter of Cindy Stumpo, owner of C. Stumpo Development. Her background in pre-construction helps her find clients quality-built homes, give buyers estimates for renovations and recommendations for contractors, and describe to clients what a home still under construction will look like. For sellers, she knows any issues that should be taken care of before going to market. "I truly care about my clients," Stumpo says. "I am honest with them about their home. I give them hard facts, whether it be on pricing or what we need to do get the home ready to go on the market." Stumpo handles every aspect of the project when selling a home, whether it's having it cleaned, painted, or staged. Her philosophy is to do everything she can for her clients to get their home sold. "For me, it's not about the one sale," she says. "It's about future sales. It's about building your reputation and building my business for many years to come."
THE TEAM Real Estate Advisors – Coldwell Banker Realty
Cambridge, MA | 617-588-0108 | theteam-re.com
FROM LEFT:
Brian Long | brian.long@nemoves.com
Robin Kelly | robin.kelly@nemoves.com
Travers Peterson | travers.peterson@nemoves.com
Nathan Ingham | nathan.ingham@nemoves.com
Robin Kelly, Brian Long, Nate Ingham, and Travers Peterson formed THE TEAM to give their clients more than they believed any single agent could offer. Drawing from professional backgrounds in business, law, design, and high-end hospitality, they offer clients the breadth of their individual skills in one powerhouse team with a collective 50-plus years of real estate experience. "We want every client to have the benefit of our combined experience and market knowledge," Long says. With more than $650,000,000 in sales, THE TEAM has achieved Coldwell Banker International President's Elite status, which recognizes the top 2 percent of sales agents worldwide. Close collaboration is an essential part of their success. "We love bouncing ideas off each other. We share what we're seeing in the market, the insights we gather, the strategies we see working," Kelly says. "When a client works with one of us, they truly have a team behind them in every sense of the word."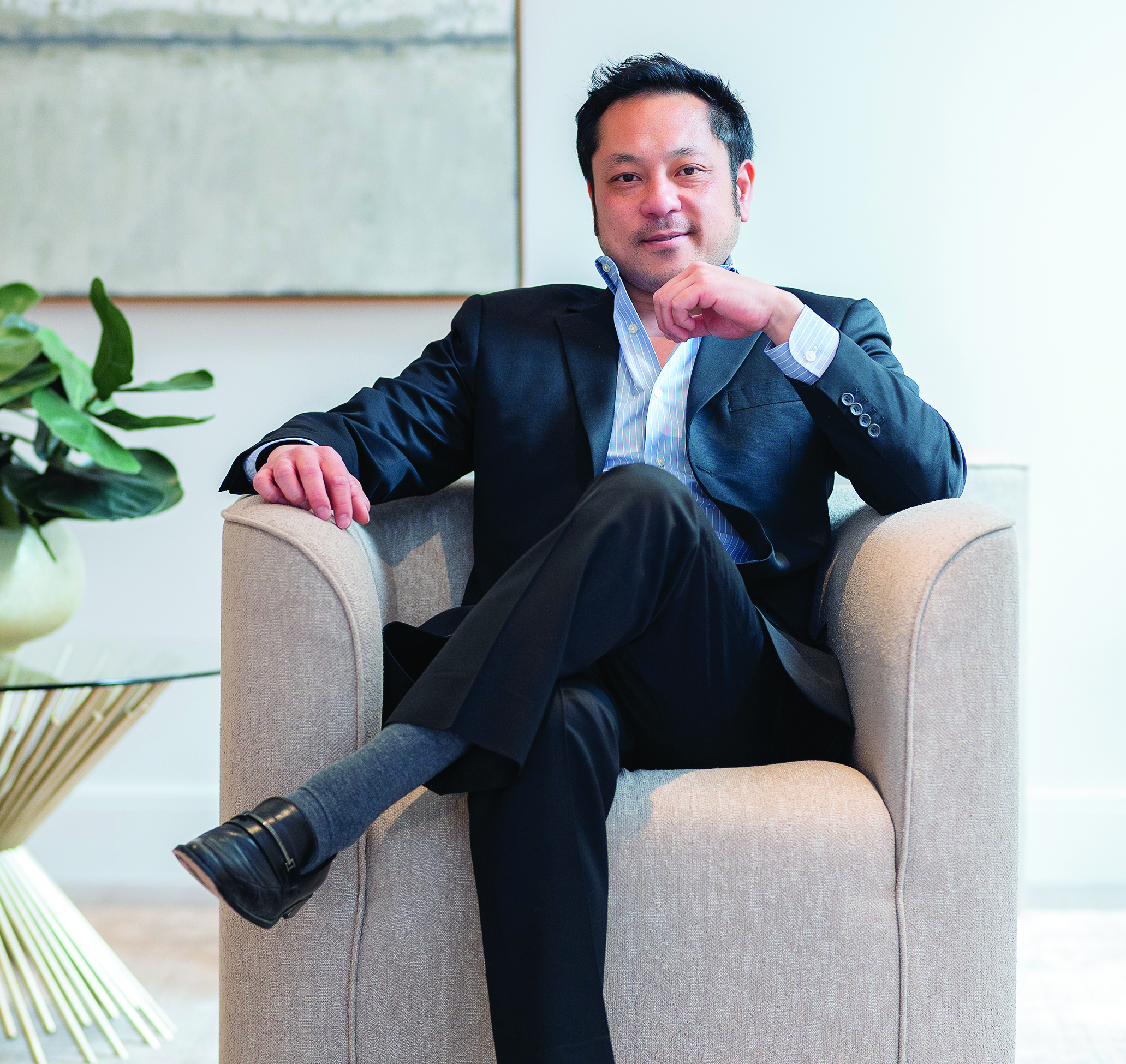 Eric Tam – Compass
Boston | 617-803-5683 | compass.com | tam@compass.com
Eric Tam has made a name for himself throughout the region by building long-lasting relationships with a wide range of sellers, buyers, international investors, and developers. His portfolio is full of cutting-edge developments that have redefined the idea of luxury in communities such as Brookline and Newton. "I love what I do," Tam says. "Every day brings something different, and it's all about continuing to grow and adapt to current market conditions. Meeting my customers' needs has always been my priority and my relationships with them are everything. Keeping them safe and helping them accomplish their real estate goals is more important than ever." Born and raised in Newton, Tam currently resides in the South End with his two daughters who share his passion for food and culture. "We have a lot of fun cooking every day," he says.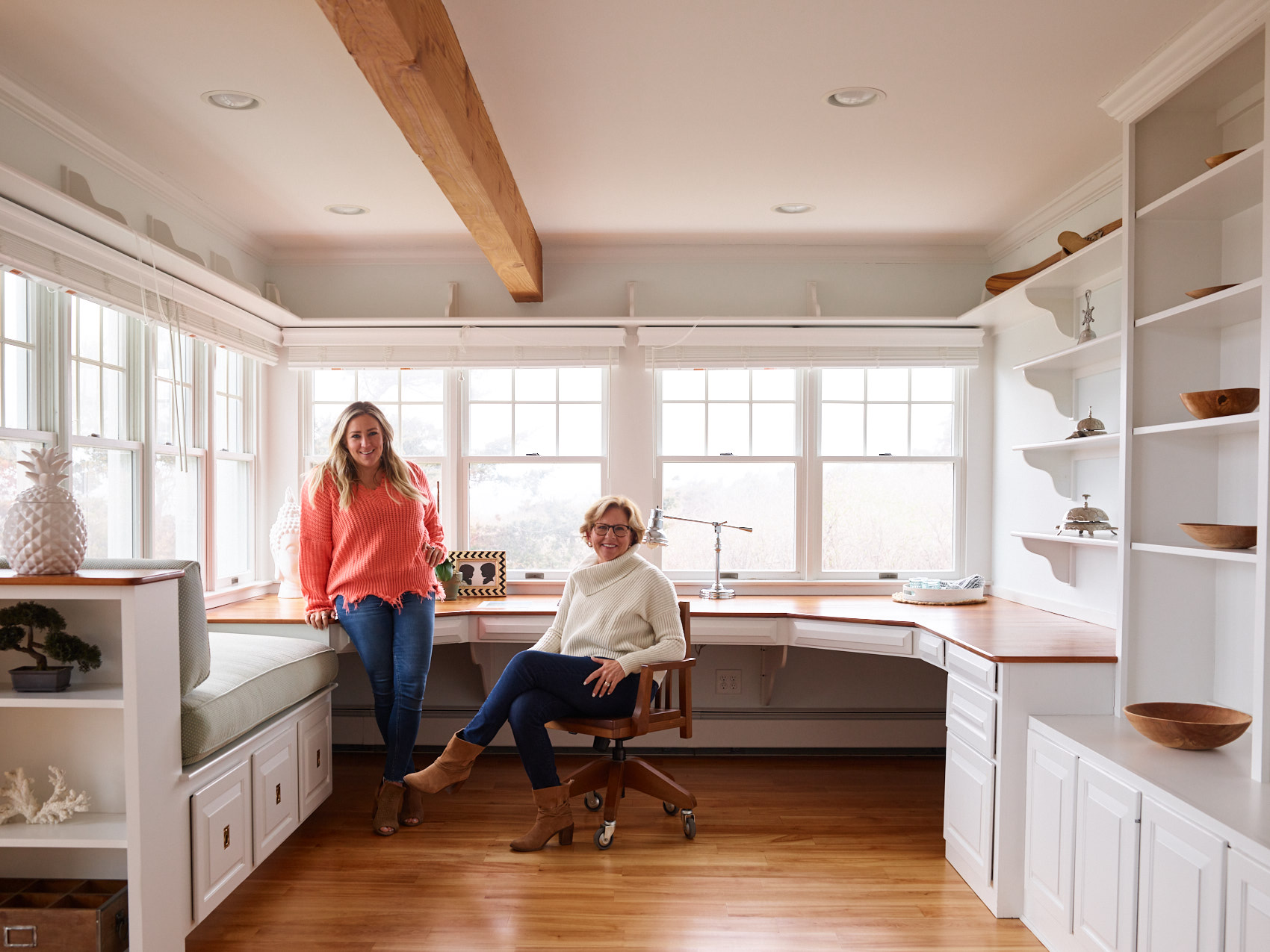 The Witter & Witter Team – Compass
Boston | 508-776-6636 | compass.com
FROM LEFT:
Joan Witter | joan.witter@compass.com
Jessica Witter | jessica.witter@compass.com
The Witter & Witter team is composed of mother and daughter duo Joan and Jessica. This pair of successful realtors joined forces when they realized that so many of their clients were from Boston and Cape Cod. The Boston and Cape Cod connection is further extended to all eight members of their team. The team prides itself in treating clients like family and giving first-class service to all. Joan has been credited with Massachusetts Realtor of the Year, and Jessica was nominated for the National Association of Realtors' 30 Under 30. Contact the Witter & Witter Team at Compass for exceptional results, whether buying or selling.
Robin Allen – William Raveis Real Estate
Chestnut Hill, MA | 617-731-7737 | robinallenre.com | robin.allen@raveis.com
Robin Allen is the number-one luxury properties specialist in the Brookline/Chestnut Hill office of William Raveis Real Estate. With more than 20 years of experience, Allen has developed a keen understanding and in-depth knowledge of the local real estate market and trends, making her one of the most sought after agents to work with in the area. Allen provides a concierge level of service with uncompromising integrity that allows her to continually achieve her company's highest awards in sales and service. She also leverages her recognition as a qualified Historic Homes Specialist and Certified International Properties Specialist. After achieving her Masters of Education from Boston University, Robin taught for eight years. Her strong communication skills, love for architecture, design, and historic homes, made transitioning to real estate a natural fit.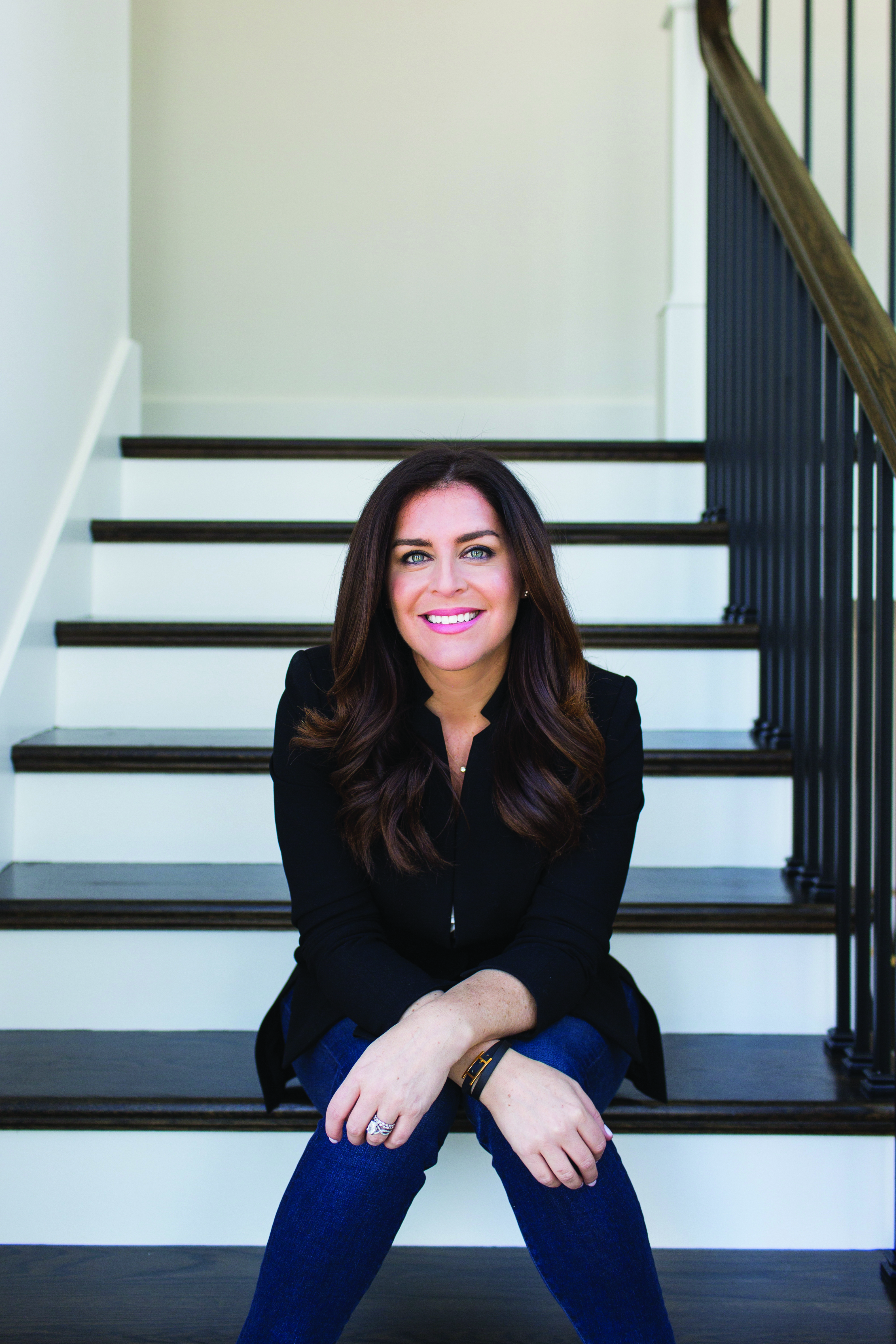 Allison Blank – Compass
Chestnut Hill, MA | 617-851-2734 | compass.com/agents/allison-blank | allison.blank@compass.com
Allison Blank has the effortless ability to combine a warm, calming personality and skilled tenacity in pursuit of her clients' goals. She handles every transaction with care and is deeply connected to the communities she works in. This high-touch approach—coupled with her creative thinking, local industry knowledge, and get-it-done attitude—have been major contributing factors in her success. Blank is meticulous and organized, and her infectious enthusiasm for her business is evident upon meeting her. Real estate has been Blank's sole occupation. She closed her first transaction while still in college in Boston nearly two decades ago and has never looked back. Today, with nearly two decades of experience and thorough knowledge of the market, she continues to provide her clients with the highest level of service and passion.
Dino Confalone – Gibson Sotheby's International Realty
Cambridge, MA| 617-803-5007 | dinoconfalone@gmail.com
As the incoming President of the Greater Boston Association of Realtors, Dino Confalone leverages three decades of experience to deliver leadership, knowledge, and value. Representing more than 10,000 Realtors, Confalone's professionalism has set him apart. Clients describe him as trustworthy, calming, and consistently competent. A top producer within the Sotheby's network, he delivers a high-level of production with a small company feel. Confalone's team received a Silver Achievement Award for their leadership with the Realtor Global Council. Confalone is a Suffolk graduate and contributor to several nonprofits. He and his wife, Kristen, are proud parents of two soccer-loving boys, Camerin and Benjamin.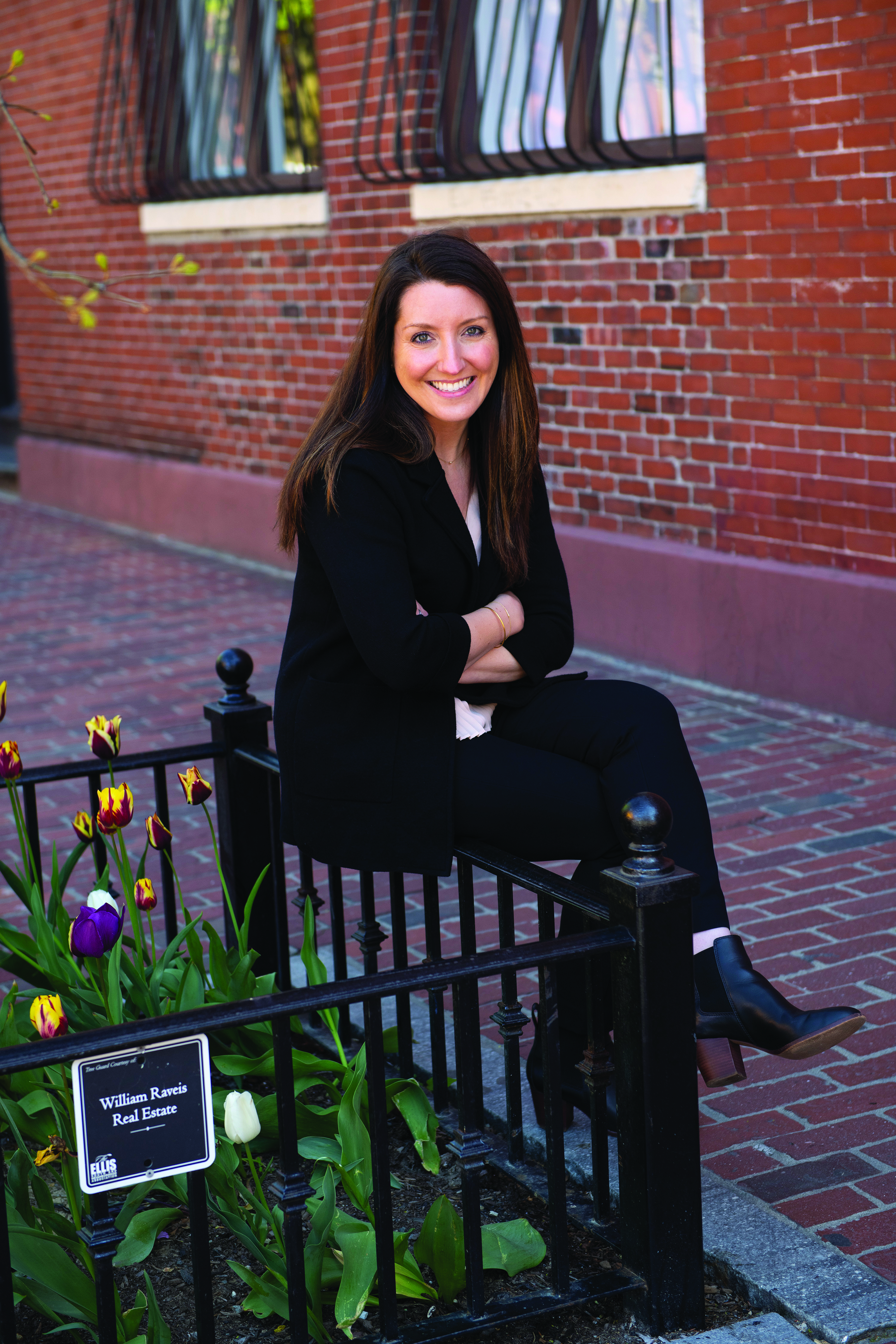 Elizabeth Crowley – William Raveis Real Estate
Boston | 617-797-8659 | raveis.com/elizabethcrowley | elizabeth.crowley@raveis.com
A Lincoln, Massachusetts, native and graduate of UMASS Amherst, Elizabeth Crowley has lived in and around Boston her entire life. She got into the Real Estate industry in 2007 when she left her job at a Back Bay publishing company. Crowley says her success comes from relationship-building and staying in contact with past clients, many of whom have become like family to her. Crowley can attribute many of her sales to a personal referral or a past customer coming back to her for assistance on a second or third move. She specializes in selling condos and single-family homes of all price points in Boston and beyond.
Jamie Genser – Coldwell Banker Realty
Brookline, MA | 617-515-5152 | jamiegenserrealestate.com | jamie.genser@nemoves.com
Jamie Genser has been a top real estate agent for more than 20 years. A graduate of Boston University, Genser began her career at Coldwell Banker Realty and is currently ranked among the top 1 percent of Coldwell Banker sales associates around the globe. Genser's outstanding market acumen, dedication, and high standards for customer service has led her to record-breaking sales in Brookline and Newton, and she continues to receive award-winning recognition for her ongoing top performance at Coldwell Banker. Genser is a member of the Greater Boston Real Estate Board and Massachusetts Association of Realtors. She is also a member of the Multiple Listing Service. In addition, Genser has earned Coldwell Banker's most prestigious designation, the Coldwell Banker International President's Premier award.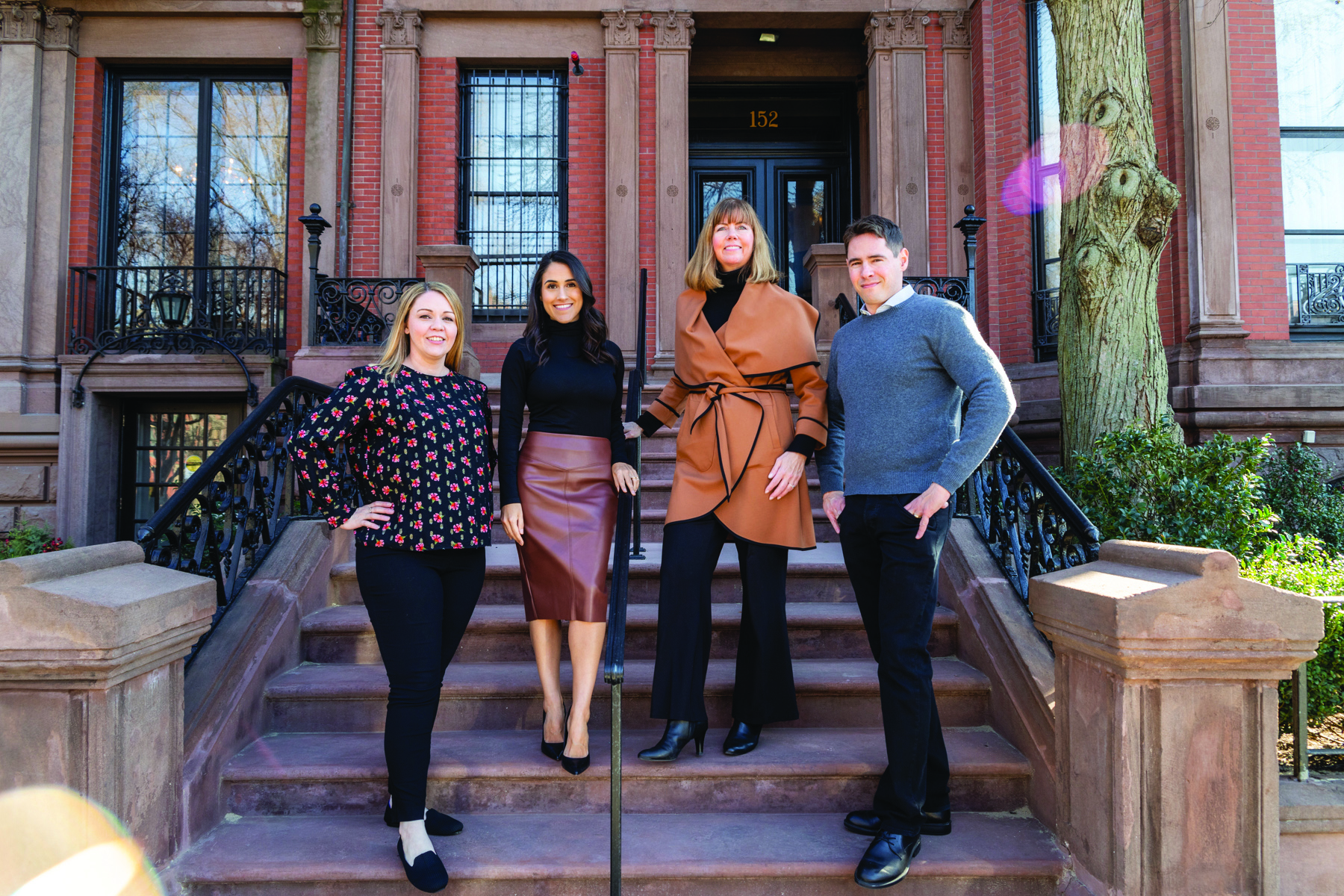 The Gorfinkle Team – Compass
Boston | 617-820-8085 | compass.com/agents/the-gorfinkle-team
FROM LEFT:
Kristin Thompson | kristin.thompson@compass.com
Suzanne DeWaltoff | suzanne.dewaltoff@compass.com
Hilary Dunlavey | hilary.dunlavey@compass.com
Dan Gorfinkle | dan.gorfinkle@compass.com
The Gorfinkle Team has accomplished $180 million in total sales volume over the past six years under the leadership of Dan Gorfinkle, a top-ranked realtor with more than 15 years of experience. After earning his business degree, working in public accounting, and moving to Spain for two years, Gorfinkle decided to leave behind the seafood paella and Spanish coastline to return to his hometown of Boston and pursue a career in real estate. His passionate and devoted team consists of Kristin Thompson, Hilary Dunlavey and Suzanne DeWaltoff. Living by the motto of "putting people first," the team exhibits genuine care, dedication, and true advocacy for each and every client.
Hope Krakoff – Coldwell Banker Realty
Boston | 617 515-7746 | hopeinthebackbayre.com | hope.krakoff@nemoves.com
Hope Krakoff has always led—whether captain of a Boston University sports team, director at Dell Services leading her team in IT project management, or serving many local charities. Krakoff has a take-charge, highly strategic way of working, and her clients benefit from her insider's perspective on Boston and her dedication to making each transaction a smooth experience for everyone. In 2019, Krakoff accomplished more than $23 million in sales. She is ranked in the top 3 percent of Coldwell Banker agents internationally, with Coldwell Banker President's Elite. Whether you're considering buying or selling, Krakoff is ready to take the lead with you.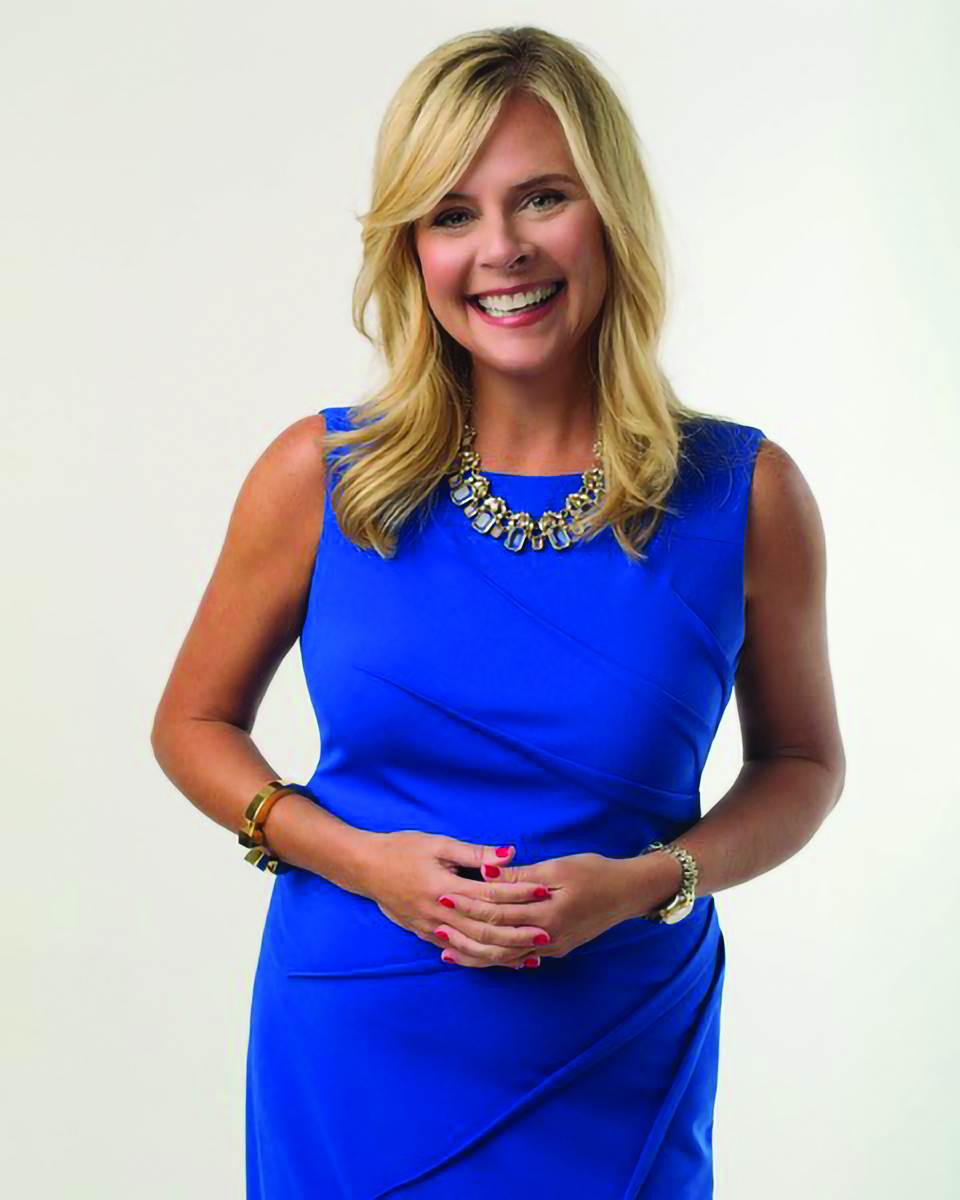 Darleen Lannon – Coldwell Banker Realty
56 South Street, Hingham, MA | 617-899-4508 | darleenlannon.com | darleen.lannon@nemoves.com
Darleen Lannon is an award-winning realtor with Coldwell Banker. Her commitment to provide each client with an unsurpassed level of market knowledge has made her a go-to expert in the coastal community of Hingham. Lannon incorporates her 13 years of real estate experience in each transaction, and she knows the local Hingham market inside and out. She has a keen eye for matching buyers with their perfect home and she uses her extensive sales, networking, and marketing skills to find the right properties for her clients. Darleen is recognized as a top 10 producing Coldwell Banker Residential Brokerage agent in Massachusetts and was a featured market expert on HGTV's popular "Beach House Hunters." Lannon always tells her customers that "the right realtor really does make a difference" and her success is proof that it does.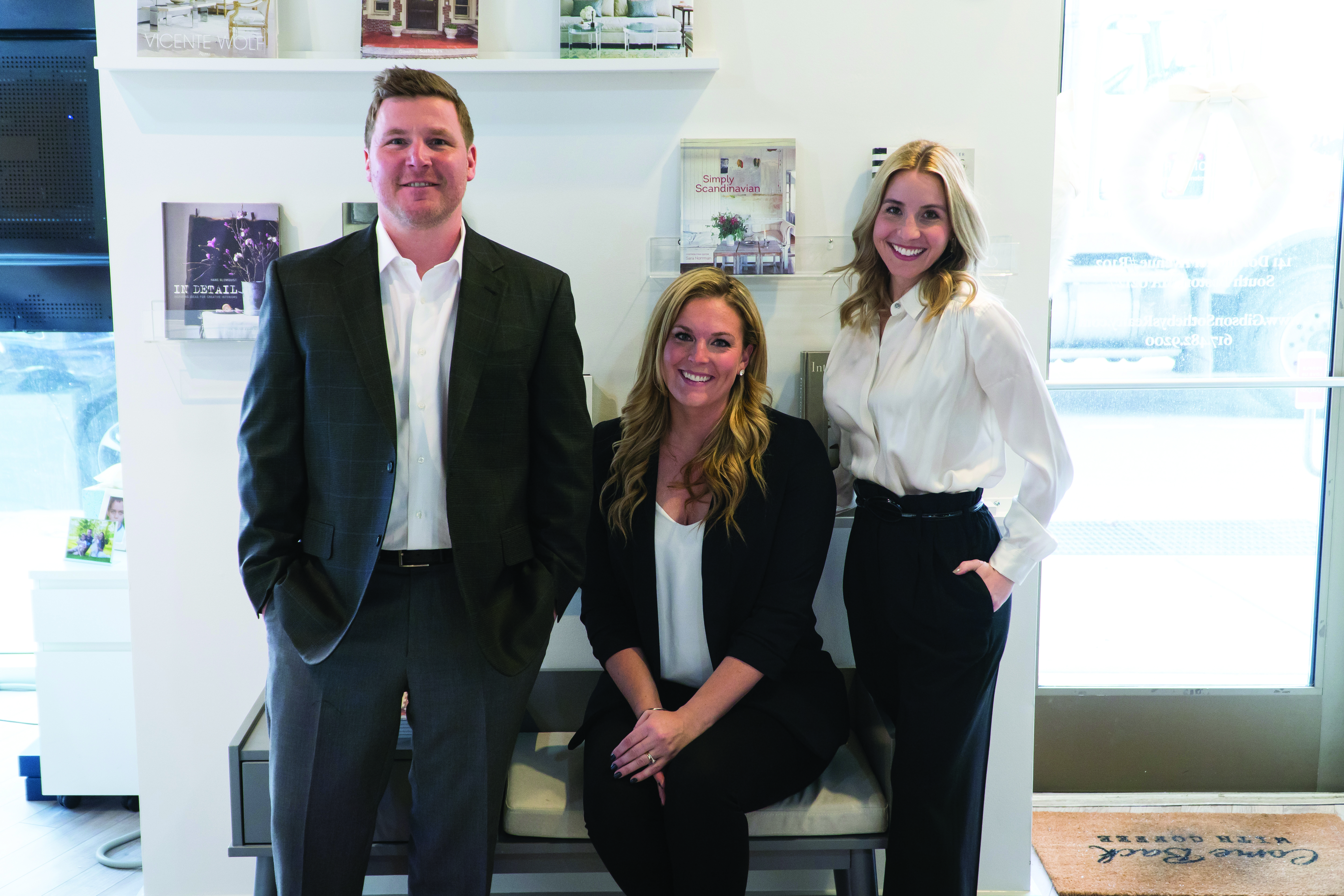 Dom Lange & Lindsay Coutu – Gibson Sotheby's International Realty
South Boston | 617-780-6344| gibsonsothebysrealty.com
FROM LEFT:
Dom Lange | dom.lange@gibsonsir.com
Shannon Rideout | shannon.rideout@gibsonsir.com
Lindsay Coutu | lindsay.coutu@gibsonsir.com
Dom Lange and Lindsay Coutu have worked as a team for a decade and have a combined 35-plus years in the industry. They find helping clients through these transitions and moments in life the most rewarding aspect of the job. In 2011, they opened the doors to their boutique brokerage, Broadway Village Real Estate in South Boston. They had the opportunity in 2018 to merge with Gibson Sotheby's. Shannon Rideout has since joined their team. Living in the city and having handled more than $400 million in transactions, the team's expertise allows them to offer their clients the highest level of customer service and market knowledge.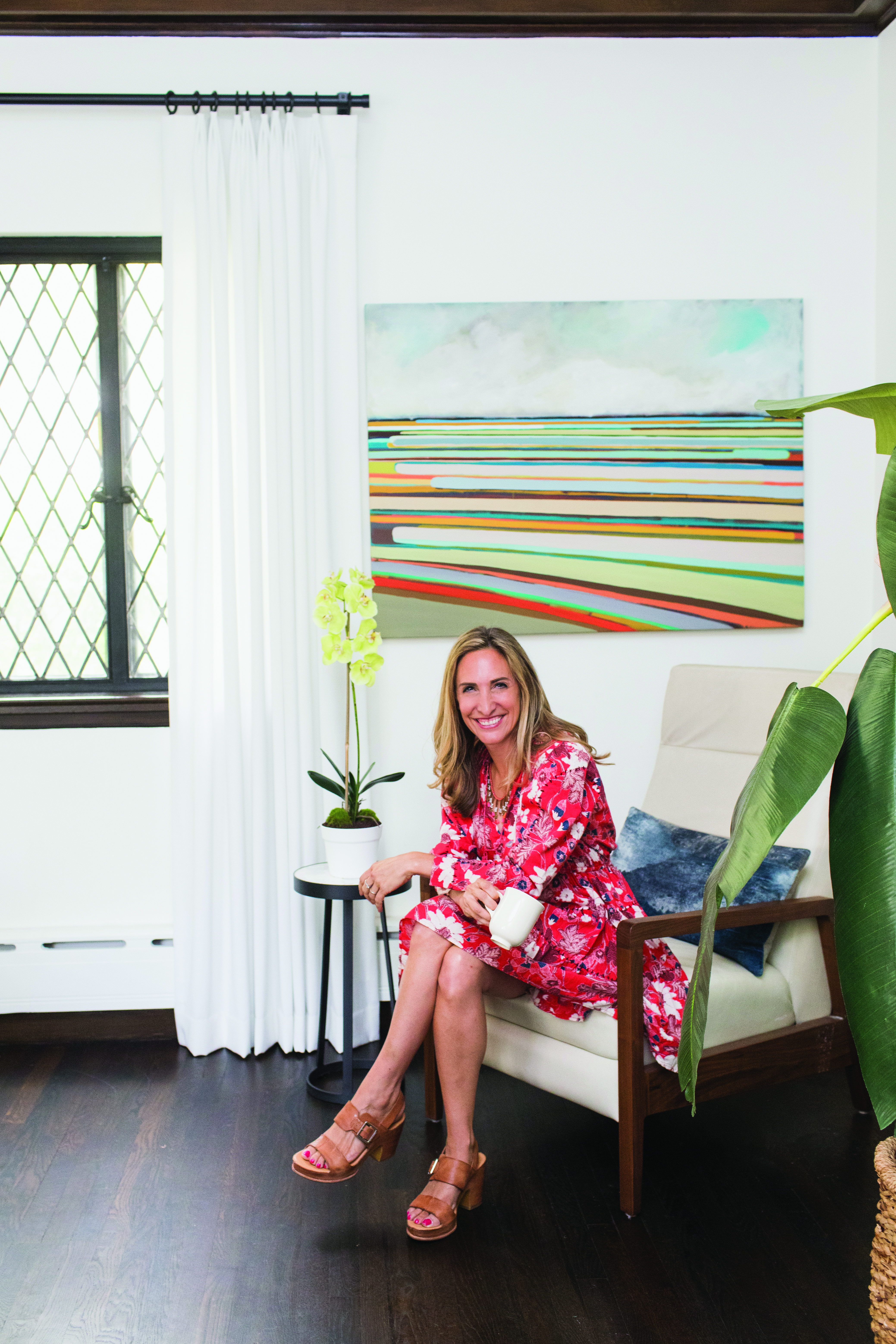 Elisabeth Preis – Compass
Chestnut Hill, MA | 617- 997- 1694 | compass.com | elisabeth@compass.com
Real estate is about more than buying and selling property—it's about finding a home that feels just right for a client and the people they love. With more than 15 years of experience, Elisabeth Preis brings warmth, compassion, professionalism, and a sense of humor to the process. Her keen negotiating skills make her an asset to any transaction, while her personal staging collection and penchant for great design help ensure that a property shows at its absolute best.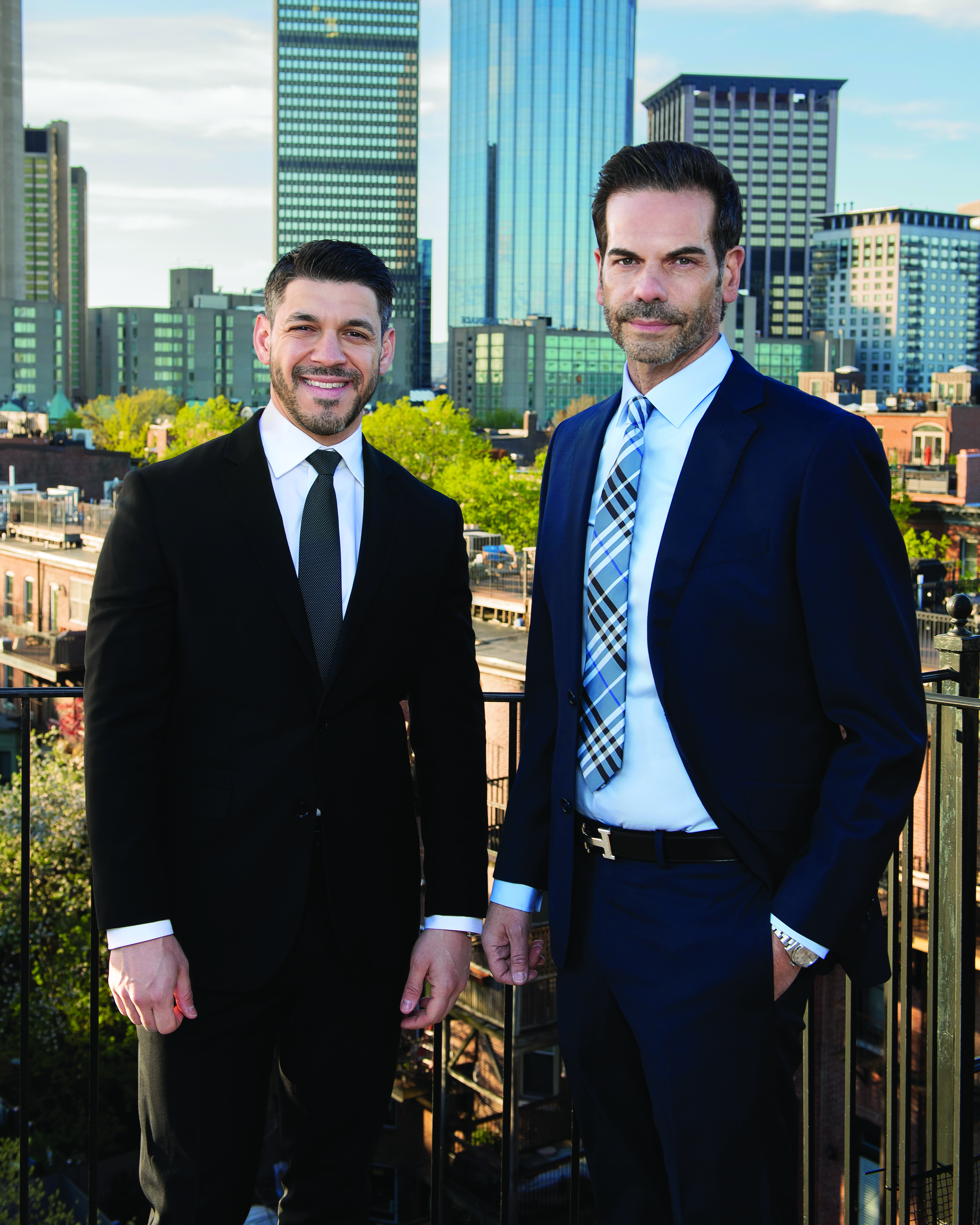 Skambas Realty Group – Compass
Boston | 978-551-0767
FROM LEFT:
Peter Kasseris | peter.kasseris@compass.com
Peter Skambas | peter.skambas@compass.com
Peter Skambas and team member Peter Kasseris are not afraid to work seven days a week for their clients. In fact, they love it! Since 2014, Peter Skambas and his team have served buyers, sellers, and investors in Boston, Cambridge, Somerville, Medford, and Winchester. Most recently, Peter Skambas sold a stunning waterfront unit at 50 Liberty Drive Seaport. Growing up helping his Greek parents in their South Boston restaurant taught Peter Skambas the value of a strong work ethic and customer service. Every day, he uses that experience, as well as his expertise from working in the mortgage industry for six years, for the benefit of his clients. "If you love your job and have fun doing it, then success will follow," Peter Skambas says.
Kim Williams – Coldwell Banker Realty
Medfield, MA | 508-298-9725 | kimwilliamsteam.com | kimwilliamsrealestate@gmail.com
Kim Williams' approach to selling real estate is rooted in her belief that everyone should be treated to a five-star experience. Buying or selling a home can be stressful, but Williams' concierge service and marketing model guarantees her clients top dollar for their home. Her efforts have led to her being on the Coldwell Banker Top 100 for 2019 list along with being awarded the International President's Premier Award with more than $30 million in sales last year. Williams has also earned the Coldwell Banker's Luxury Marketing Certification and is a member of the Institute for Luxury Home Marketing. "I'm not necessarily interested in out-selling my competition, but I am very focused on outservicing my competition," she says. "Earning a client's trust is the greatest reward of this job, and I'm driven to help people achieve their lifestyle goals."
Regina Joseph Winslow – William Raveis Real Estate
Boston | 617-266-5200 | reginawinslow.raveis.com | regina.winslow@raveis.com
Regina Joseph Winslow believes selling real estate is all about going the extra mile. She believes every home has something special to showcase and is always looking for the wow factor to ensure her client maximizes their profit from the sale. Winslow also helps buyers at all stages of life think through their top must-haves in a home to help them find their dream home. "It's always so rewarding handing over keys to my clients and see them tear up as they walk through their front door," Winslow says. "I always make sure to leave them with a gift they can enjoy during their first night. A new home feels great, but a new home and a bottle of bubbly is fantastic!"
Yifei & Associates – Dreamega International Realty
Newton, MA | 617-807-0686 | dreamega.co
FROM LEFT:
Yifei Wang | yifei.wang@dreamega.co
Richard Li | richard.li@dreamega.co
Jill Yang | jill@dreamega.co
Siyu Zhang | siyu@dreamega.co
Vita Qiu | vita.qiu@dreamega.co
Since Yifei Wang founded Dreamega
International Realty in 2016, it has become one of the fastest-growing boutique real estate firms in the region. In 2019, Wang launched his own team, Yifei & Associates, which consists of highly effective professionals with diverse backgrounds and many years of experience in real estate investment and development in the Boston area. Yifei & Associates holds a deep understanding of local culture combined with a broad international vision. They provide high-quality real estate development and management services to local and overseas customers with a steady stream of project resources.
This is a paid partnership between Boston Magazine and Boston Magazine
---