Dawayne's Story: One Child's Road to Recovery After Premature Birth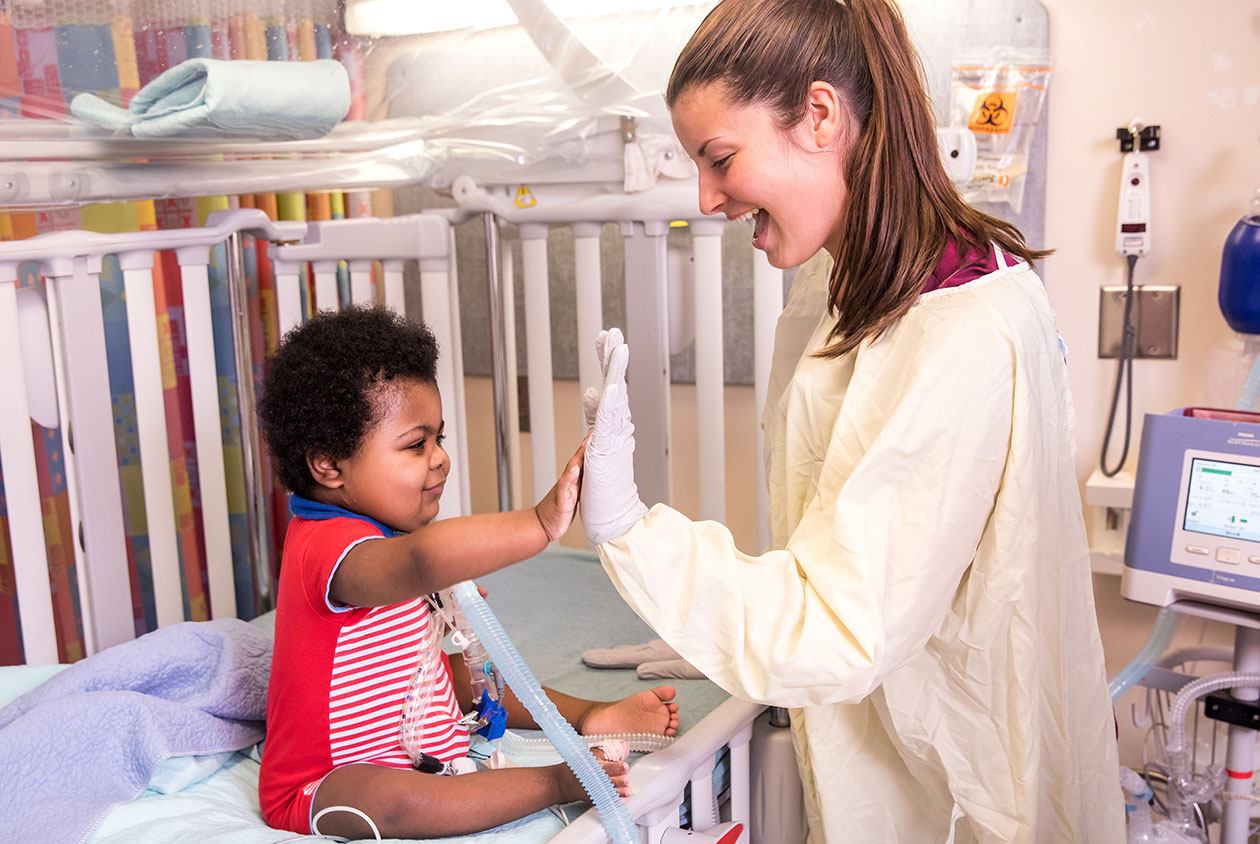 Born prematurely at 36 weeks, Dawayne faced immediate medical challenges. His kidneys were underdeveloped which led to a gradual loss of kidney function causing end-stage renal disease. He received a kidney transplant on May 17, 2017. He also had a tracheotomy placed and was put on a ventilator to support his breathing due to a respiratory decompensation.
In March 2018, Dawayne was welcomed to the Franciscan Children's Pulmonary Rehabilitation program. The Franciscan Children's Pulmonary Rehabilitation Program provides therapeutic and medical services to children, such as Dawayne, requiring respiratory support. He spent the next eight months working with the expert rehabilitation team, receiving pulmonary and physical therapy.
"Dawayne made unbelievable strides during his time at Franciscan Children's," Dawayne's mother Tyeshya says. "Every time I came in, I saw how close he was with the therapists. I could tell that he was comfortable and it made me feel good."
During his rehabilitation, Dawayne made vast improvements with his range of motion and communication skills.
Physical therapist Kaleigh recalls Dawayne being able to sit and roll, but having difficulties transitioning from positions on his bed.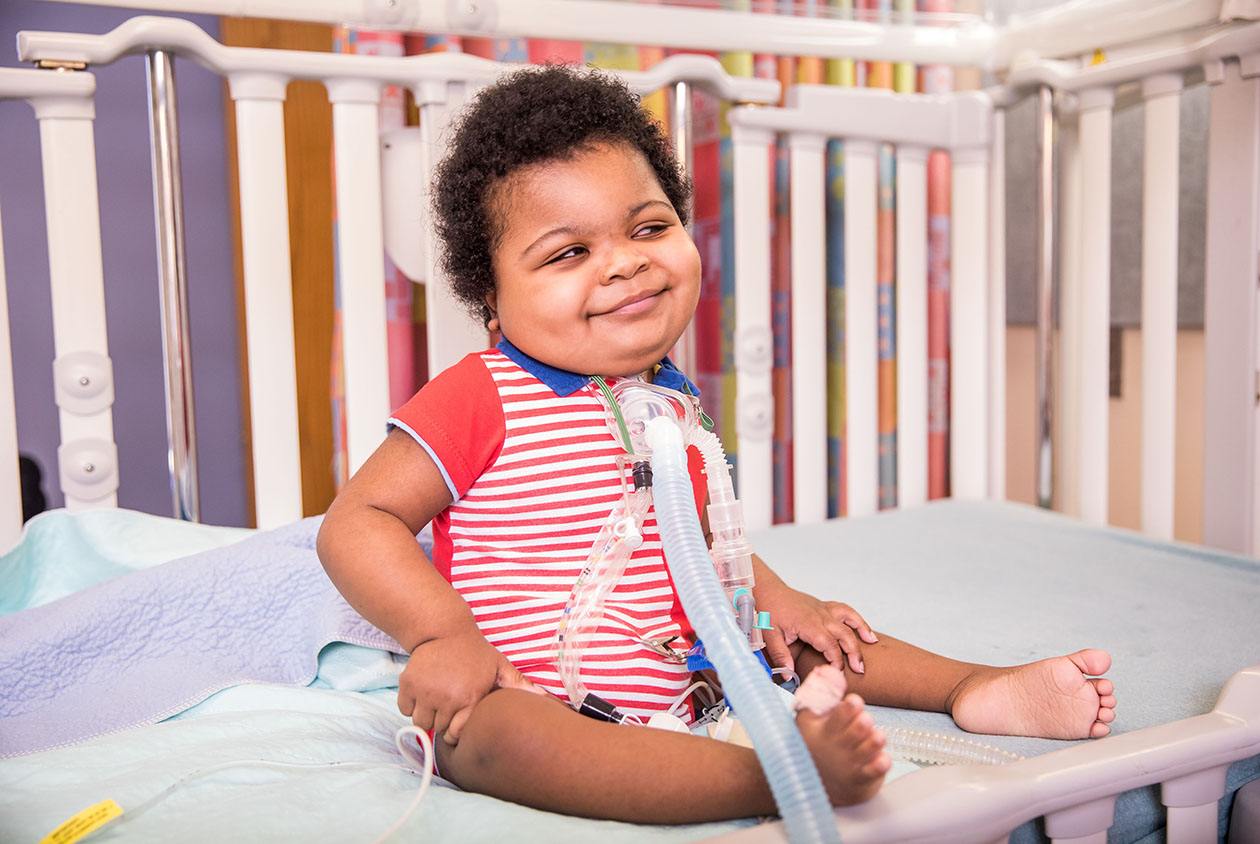 "Now he can crawl, walk with help, and fully move around," Kaleigh says. "He's made a ton of progress since coming here."
Although Dawayne's spunky personality now shines through, he was initially very resistant to interact with nurses and staff members. However, the team at Franciscan Children's helped him open up to the required interaction for care.
"I never thought I would be able to see him crawl, get up on his own, and communicate through sign language," Tyeshya says.
When he arrived at Franciscan Children's, he was vent-dependent, but now is able to spend up to 12 hours per day off his vent. Through a lot of hard work and determination, Dawayne was discharged in November just in time for the holidays.
"We are happy to get him home so he can be together with his family," Tyeshya says. "All of his brothers want to help him get better."
To support Franciscan Children's mission, please visit give.franciscanchildrens.org/dawaynesstory to learn more about the impact your gift has on the life of a child like Dawayne.
This is a paid partnership between Franciscan Children's and Boston Magazine's City/Studio
---