Longevity is a Lifestyle: A Guide to Aging Well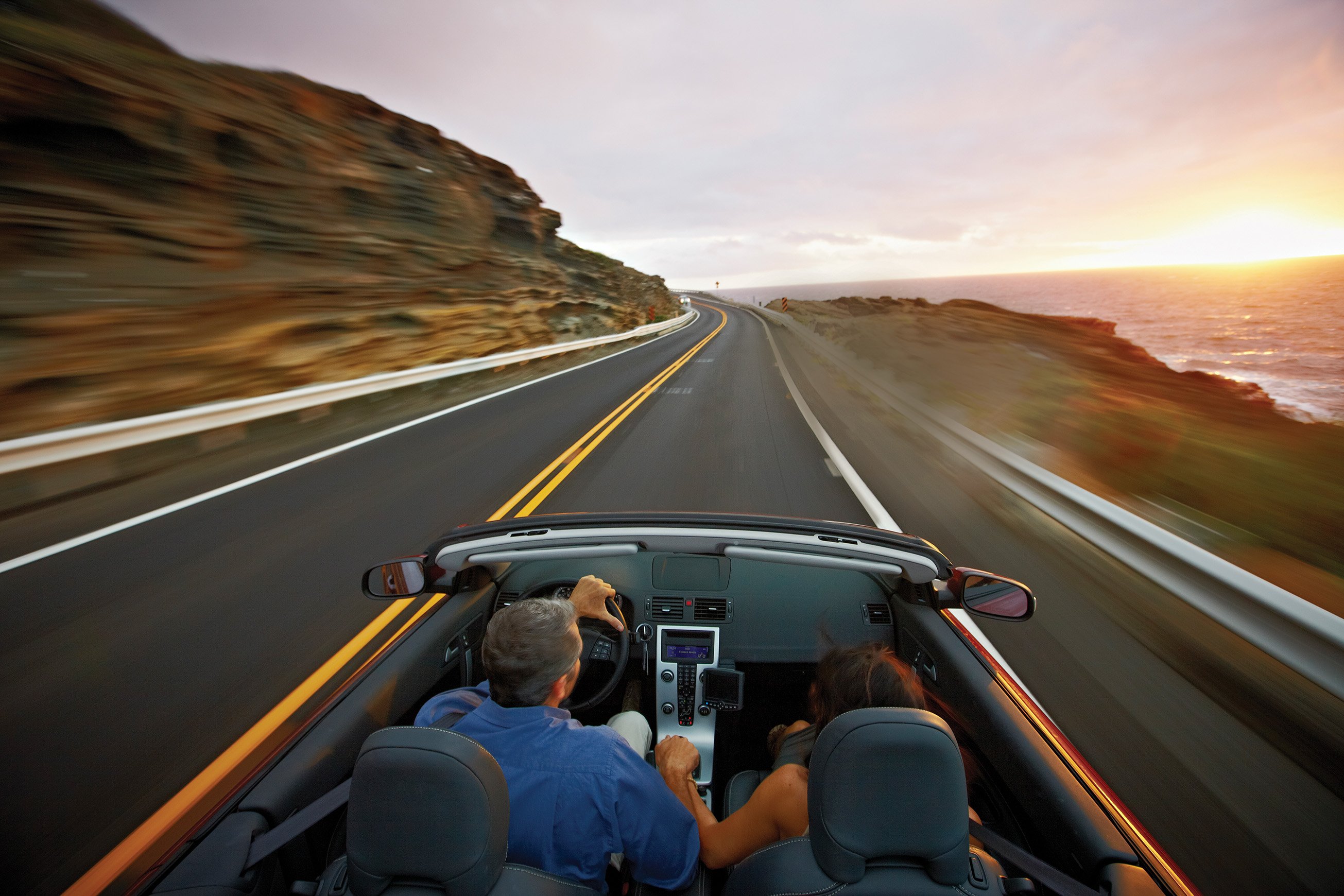 Far from slowing down, today's empty nesters are traveling around the world (and discovering new adventures in their own backyards), forming vibrant social lives, and prioritizing their health to make their mid-life and beyond their best years yet. After all, we all age—why not age well?
The Health Benefits of Owning a Pet
How to Fight Loneliness
3 New England Weekend Getaways
5 Medical Specialists to Consider Seeing
Resource Guide
Wellness
Here's Your Petscription
Dogs aren't just adorable, energized and loyal. They're natural-born healers, too.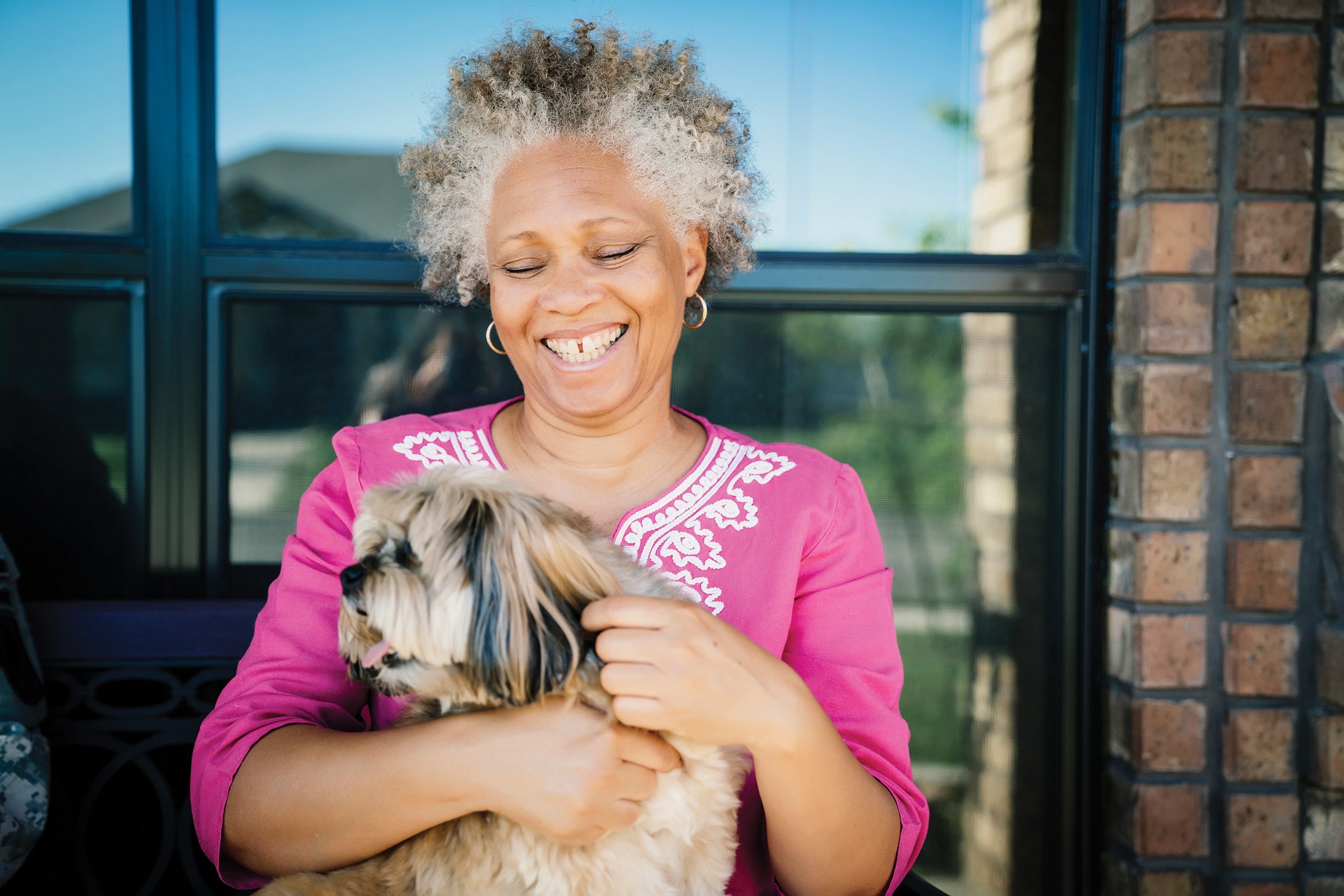 Binge-watching Seinfield reruns and eating comfort food may feel great, but only until the eye-ache and guilty conscience kick in, along with a dose of heartburn. Real happiness lies within connection (no, not internet connection). The most rewarding life choice may be a bit furrier and a tad bit slobbery: bringing a pup into your life. Adopting a dog is a great way to improve not only mental health, but general well-being.
Because canines are inherently loyal and comforting, their presence decreases negative feelings of anxiety and depression. A study from the University of Missouri-Columbia says just petting a dog satisfies the human need for touch and releases the chemicals oxytocin and serotonin for those feel-good-feelings. Research conducted by the University of Vienna suggests dogs are in-tune with human emotions and can distinguish between feelings to provide signals of empathy to owners.
Dogs aren't just buddies, but healthy habit enforcers. Dogs require attention, nourishment, and exercise, forcing owners to create a routine. A Swedish study on the health of 3.4 million subjects demonstrated the correlation between dog ownership and hospital visits. Those who have dogs are largely healthier, with better cholesterol and blood pressure. Dog owners even make fewer hospital visits.
Having a cute pup helps people strengthen social skills and self-esteem. One study found pet owners were 60 percent more likely to interact with neighbors and create friendships from connecting with others who have dogs. Just think about it—Have you seen anyone look lonely at a dog park?
Adoption Facilities in Boston
Animal Rescue League of Boston
617-426-9170 | arlboston.org
Last Hope K9 Rescue
lasthopek9.org
Animal Care and Control Shelter
617-635-1800 | cityofboston.gov/animals
Community
Friends for Life
Research shows that maintaining close ties means more than a fun Friday night—it adds a significant boost to your health and wellness.
They say it's hard to make friends after college, but they don't tell you it can get even harder in your golden years. Even when relationships manage to last for decades, aging friends and family may move away to live with their children, or find a community where they can get the care they need, which can make keeping in touch difficult. As a result, according to a recent poll on healthy aging, one in three seniors are lonely. That's a shame because staying social isn't just fun—it can have a lot of positive health effects, and it's not that hard to stay connected. Here's how a strong community network will help you stay healthy and nail your retirement.
Community Matters
Loneliness might seem pretty ordinary, but if someone is consistently lonely, it can actually have an impact on their physical health. Loneliness is correlated with higher systolic blood pressure, while those who are well off socially may have a lower risk of developing dementia. There are also certain practical facts: Having a person you can rely on for help in the event of a fall or sudden illness can keep an ordinary health issue from turning into a serious one—to the point where morbidity rates are higher in those who lack a support network.
In It for the Long Haul
Fortunately, there's no age limit on receiving the benefits of friendship. Researchers have found that more social contact in midlife can result in greater cognitive performance years later. By preserving the social structures of your earlier life, you maintain a sense of identity, purpose, and continuity into retirement. Plus, building networks of friends early on can be easier while you still have connections from your career, hobbies and family life.
Staying Social
Whether you've left work long ago or are just starting to consider retirement, there are some simple ways to get socially engaged that can work at any age. Don't feel embarrassed to try out social networking—according to the Pew Research Center, people older than 73 are the fastest-growing group of social media users. Face-to-face interaction is important too, so join a club or volunteer in your community. Try checking out boston.gov, which offers seniors the opportunity to give back through serving other seniors in need, or look for clubs that match your interests on meetup.com. If driving has become difficult or dangerous, look to public transit or find a retirement community that provides shuttles. The quality of social interaction can matter as well. Connect with family and friends whose wellbeing you truly care about—just spending time with grandchildren can help older adults focus on eating healthy and reducing or eliminating smoking.

Travel
3 New England Weekend Getaways
A world of stunning natural beauty and charming small towns awaits in New England, and much of it is just a short drive from Boston. Where else can you soak up the sun on sandy beaches, chase fall foliage, and, of course, chow down on the best lobster in the country? No matter your age or the time of year, it's always a good time to plan a New England getaway. Not sure where to start? Here are three quintessential New England destinations perfect for a weekend trip.
Burlington, VT
Whether you're an art aficionado or a nature enthusiast, Vermont's largest city, just a four-hour drive from Boston, offers the perfect blend of both. Shop local along the vibrant Church Street Marketplace and sip on craft beer at Foam Brewers, a hot spot on Lake Champlain, with live music every weekend. No matter the season, Burlington's stunning location nestled between the Adirondacks and the Green Mountains offers outdoor adventure activities like climbing, paddling, hiking, and camping all just minutes from town.
Kennebunkport, ME
This seaside village on Maine's rocky coastline two hours from Boston bills itself as the "place to be all year" for its pristine summer beaches—Goose Rocks Beach is an essential stop—and snowy winter surroundings that make for a truly immersive Maine experience. Make a romantic escape in February for the town's annual "Paint the Town Red" month-long festival, where shops and restaurants are adorned with red twinkly lights, pick wild blueberries in July, or strap on your snowshoes in November for a cross country skiing session. No matter the time of year, this small town—affectionately called "Kport"—also offers its fair share of art galleries, antique shops, local farm stands, and, of course, famous fresh lobster.
Lenox, MA
The most magical place in Massachusetts may be Lenox in autumn, where the vibrant colors of changing leaves fill the beautiful Berkshire town two hours from Boston. Find serenity at the Kripalu Center for Yoga and Health and get your culture fix at the Norman Rockwell Museum before taking the family to the Ramblewild, a tree-to-tree adventure park. Summer visitors are really in for a treat at the Tanglewood Musical Center where the virtuosos of the Boston Symphony Orchestra fill the picturesque surroundings. Pro tip: Buy a combo ticket for the nearby Massachusetts Museum of Contemporary Art and the Clark Art Institute to experience two world-renowned art collections in one day.

Healthcare
Five Specialists to Consider Seeing as You Age
As our bodies change over time, so do our healthcare needs. Just like how you may have had a pediatrician as a child, it's important over the years to see specialists that can provide high-quality care for each stage of life you're in. Here are five medical specialists everyone should consider visiting as they age.
Cardiologist
One in three Americans has cardiovascular disease according to the American Heart Association, and the risk of heart disease increases exponentially as you age. It's a major cause of disability for older people. If you're experiencing symptoms like high blood pressure, chest pain or shortness of breath, a cardiologist can help diagnose and treat any disease related to the heart you may be experiencing. Even a routine check-up can help you stay on top of your heart health.
Periodontist
One of the main causes of gum disease is the buildup of bacteria in plaque as you get older which irritates the gums and causes them to bleed. A periodontist is a gum specialist who can treat and help prevent diseases affecting the gums and other structures that support your teeth. They can also perform minor surgeries such as gum grafts or pocket reduction procedures to restore your smile. Another reason to keep your gums healthy: Studies have found gum disease increases your risk of heart disease by 20 percent.
Neurologist
Though not as visible as graying hair, your brain and nervous system also show signs of aging sometimes culminating in disorders like Alzheimer's and Parkinson's. Increased headaches, dizziness, and/or chronic pain are common signs of an underlying neurological condition that can be treated by a neurologist.
Plastic Surgeon
Age becomes more visible as you get older, but there's no age limit on fighting back. Studies show that healthy older patients are at no greater risk for cosmetic surgery complications than younger patients. In addition to cosmetic enhancements, plastic surgeons can also help treat skin cancer by removing cancerous growth. Whether you're considering major or minor surgery, it's important to be evaluated by a dermatologist to see if the procedure is right for you.
Urologist
A urologist diagnosis and treats diseases of the urinary system (male and female) and disorders of the male reproductive system. Problems related to your prostate, urinary, and sexual health commonly arise as you enter your 40 and 50s, and could be related to kidney stones or prostate cancer. Urologists can help manage these issues and suggest lifestyle changes to keep you feeling your best for years to come.
RESOURCE GUIDE
Adelaide of Newton Centre
Newton, MA | 617-934-3239 | adelaidenewton.com
Follow on Facebook
An award-winning new Benchmark Mind and Memory community for those with Alzheimer's and dementia, Adelaide of Newton Centre's multi-dimensional approach combines the benefits of purposeful programming, meaningful relationships, art, and technology to engage the senses.
Benchmark Senior Living
Waltham, MA | 781-691-2281 | benchmarkseniorliving.com
Follow on Facebook
Committed to keeping seniors connected to who and what matters most, Benchmark is New England's largest provider of assisted living and memory care and a nationally recognized top workplace by their associates who are called to care.
Jeannie Chung Plastic Surgery & Skin Rejuvenation
Wellesley, MA | 781-235-3223 | drjeanniechung.com
Follow on Twitter
Jeannie Chung's aesthetic philosophy is a simple one: She wants to provide you with a natural, rejuvenated look and inspire an improved outlook and sense of well-being.
Montilla Plastic Surgery
Worcester & Oak Bluffs, MA | 508-948-4030| montillaplasticsurgery.com
Follow on Facebook and Instagram
Dr. Richard Montilla is a board-certified plastic surgeon who focuses on bringing out the beauty of your natural features. He specializes in non-surgical enhancements and reconstructive and aesthetic surgery of the breast, body, and face.
New Pond Village
Walpole, MA| 508-507-2597 | prideliveshere.com
Follow on Facebook
Picturesque New Pond Village, located in Walpole, Massachusetts, is a Caring.com 2020 Winner for Best in Senior Living. The continuum of care at our LifePlan Community includes Independent Living, Assisted Living and Mind and Memory Care.
Newton Dental Associates
Newton | 617-965-0060 | newtondentalassociates.com
Follow on Facebook and Twitter
Newton Dental Associates is a team-based, multi-specialty, cosmetic and family practice owned by Dr. Anna Berik, Boston's Premier Cosmetic Dentist. Their specialists offer a wide range of services from preventative care and oral surgery to restorative dentistry.
Southgate at Shrewsbury
Shrewsbury, MA | 800-492-8331 | southgateatshrewsbury.com
Southgate at Shrewsbury is setting the standard for Independent and Assisted Living with superior amenities, around-the-clock service, and an exceptional calendar of events. Spacious studios and one- and two-bedroom apartments are available.
Waterstone at the Circle & Waterstone at Wellesley
Boston | 617-580-5292 | waterstonecircletours.com
Wellesley | 781-304-8178 | waterstonewellesleytours.com
Follow the Boston and Wellesley communities on Facebook
EPOCH Senior Living's premier Waterstone communities offer the best of urban and suburban living, featuring unparalleled hospitality, world-class services and possibilities around every corner.
This is a paid partnership between Boston Magazine and Boston Magazine's City/Studio
---