Photos: An Emerald Evening In
Check out scenes from the October 14, 2020 event.
---
The Emerald Necklace Conservancy held its first-ever virtual fundraiser, An Emerald Evening In, on Wednesday, October 14. More than 100 guests tuned in to celebrate the Emerald Necklace parks and reflect on their role in our individual and community health, now more essential than ever.
Jared Bowen, Executive Arts Editor and Host of Open Studio at GBH, hosted the program, and guest speakers like Boston Parks and Recreation Commissioner Ryan Woods, President and CEO of Zoo New England John Linehan, and Assistant Professor of Population Medicine at Harvard Medical School, Peter James, testified to the importance of green space in our city – to our community and to the region's biodiversity.
The evening's highlight was the presentation of the "2020 Olmsted Award of Excellence" to Boston Mayor Martin J. Walsh by Karen Mauney-Brodek, President of the Emerald Necklace Conservancy. Under Walsh's leadership, Boston parks have seen historic capital investments, with more than $60M in improvements to the Emerald Necklace alone. From the Muddy River Restoration in the Back Bay Fens to the Franklin Park Action Plan, projects led by the Boston Parks Department are benefitting neighbors and visitors along the Necklace's 5 miles and 1,100 acres.
Guests enjoyed curated cheese, wine and accompaniments delivered to their homes by Brookline-based Curds & Co. and Boston-based The Urban Grape, and were treated to a performance by Highland Street at the close of the program. The evening raised more than $76,000 for the Emerald Necklace Conservancy's continued work of restoring and improving the Emerald Necklace for all.
For more information about and to support the Emerald Necklace Conservancy, please visit www.emeraldnecklace.org.
Photography by: Emerald Necklace Conservancy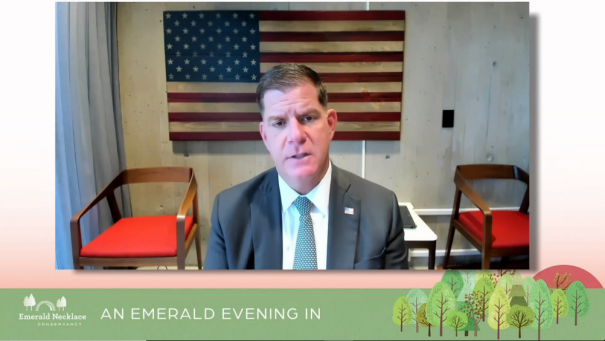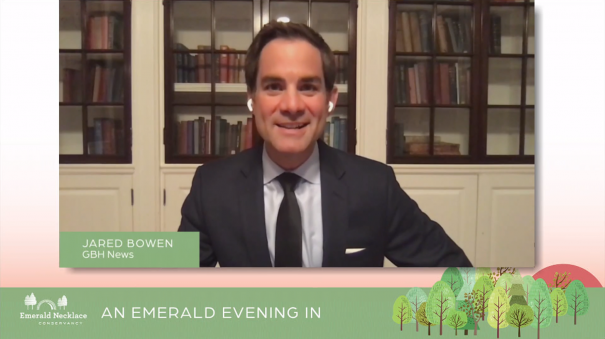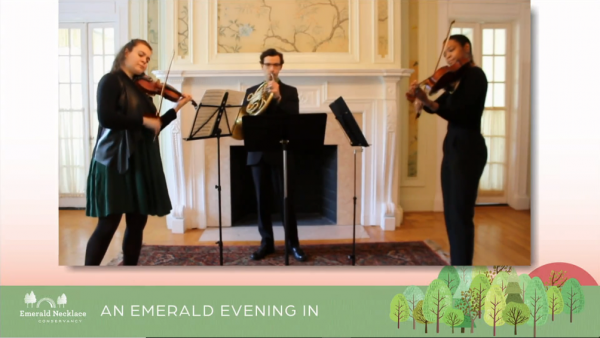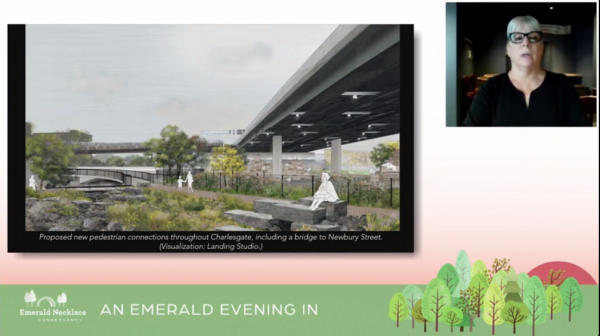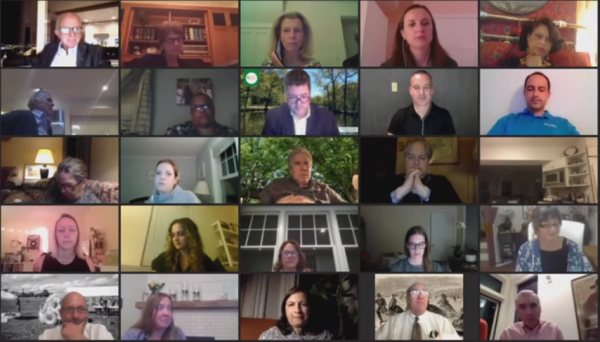 ---