A Miniature World of 1950s Boston Was Uncovered in a Toronto Basement
Meet the meticulously hand-crafted replica of Boston's streetcar system—and the man who made it.
---
In 1980, Ivor Walsh started a project he'd work on for the rest of his life.
Every day for 20 years, he meticulously crafted a miniature replica of the Boston streetcar system. Modeling it after the cars' 1950s-era design, he installed the small city in his basement—in Toronto.
Walsh died in 2002 after a battle with cancer, but his pint-sized Boston is still in that Toronto basement. It might have been destroyed last year if it weren't for filmmaker Naomi Hocura.
Hocura caught a glimpse of the replica in a video a coworker had shot for a real estate company. Walsh's wife, Hilda, was considering putting the house up for sale, and the future of the streetcar system was in question.
"I heard Hilda in the background telling stories and talking about all of the details and the layout," says Hocura of the video. "I was like, 'I have to go see this. This is amazing.'"
So, Hocura tagged along with a real estate agent to the house. She was immediately inundated with stories of Ivor and his project, and was inspired to capture the history of the small city on film. Hocura's short documentary, called "Tiny Tracks," premiered at Canadian international film festival Hot Docs last week.
The documentary illustrates the quirky personality of Ivor and his passion for streetcars through interviews with his wife and close friends.
"His work is unreal," says Walsh's 80-year-old wife, Hilda. "When you see it, it's just beautiful."
To label Walsh as a streetcar fanatic would be an understatement. He traveled extensively to study and learn about the streetcars of other cities.
"He went all over the world where there were streetcars," says Walsh. "China, Australia, Mexico…"
His favorite? Boston.
"He loved Boston. He visited all the time," says Walsh, who accompanied him to Boston a few times. "He went all over to watch the track work."
---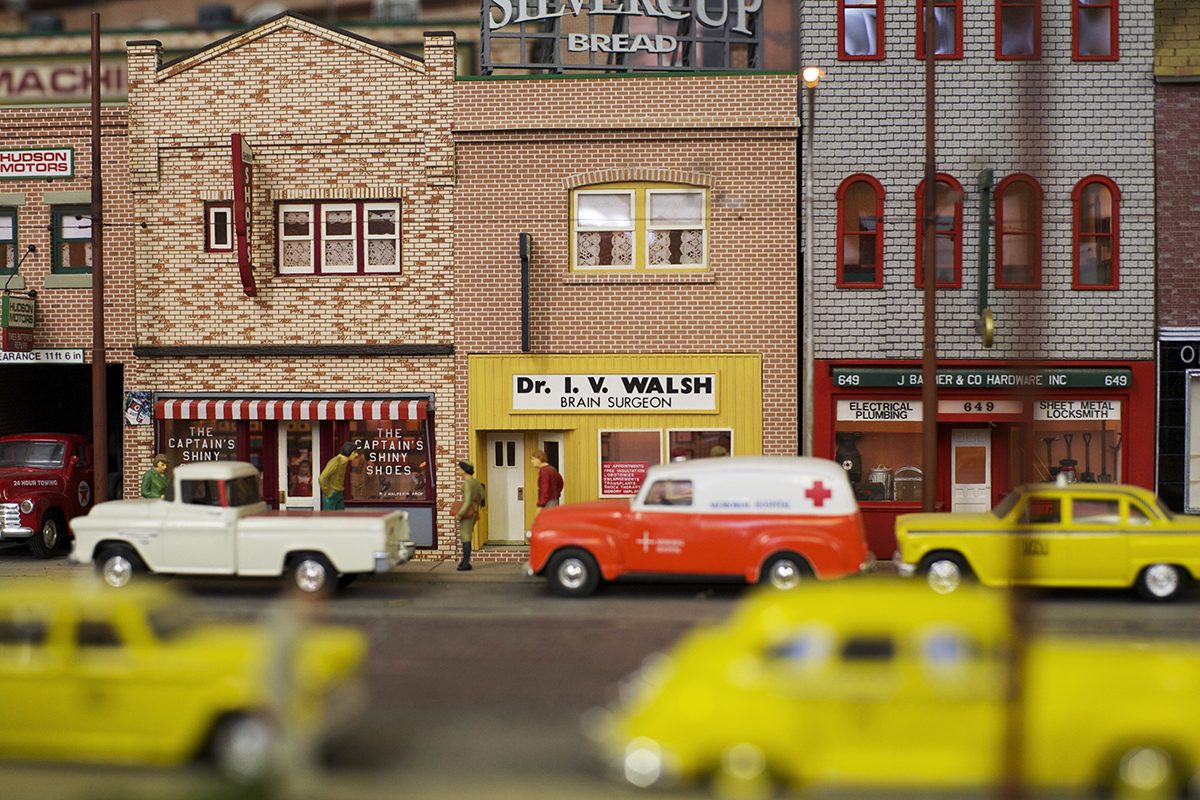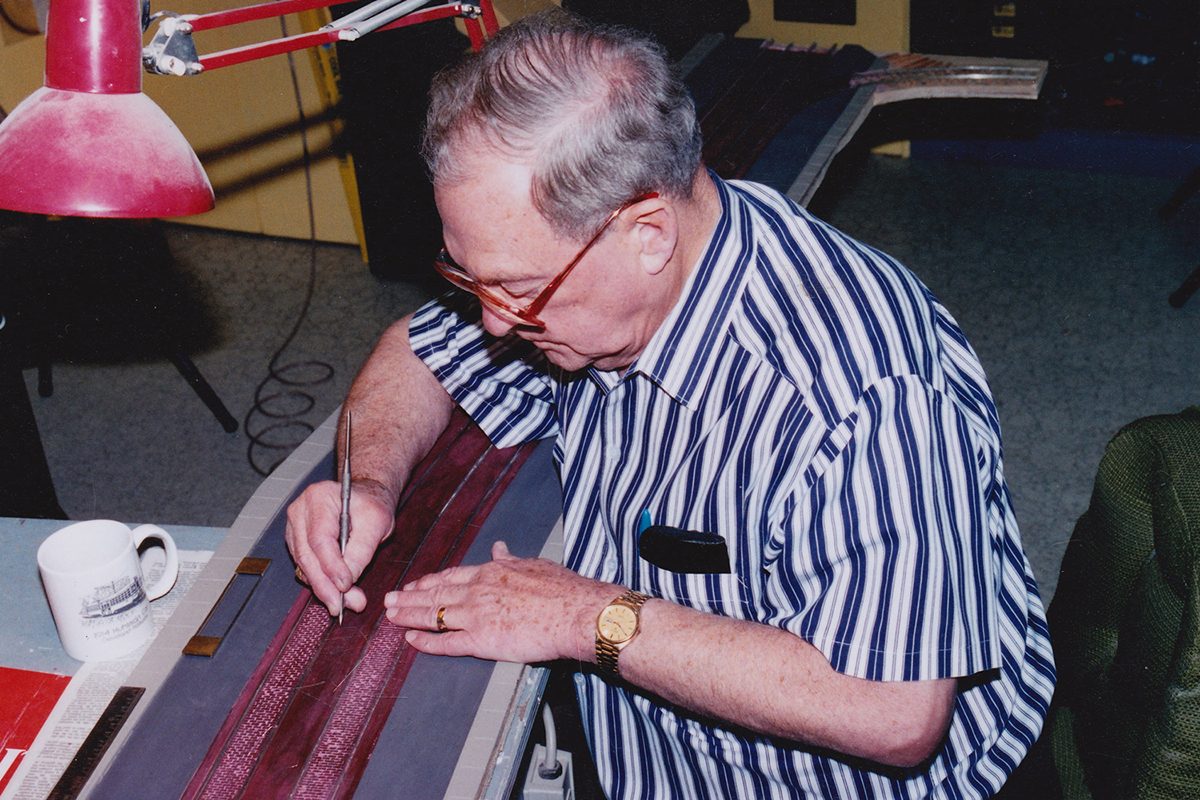 And then one day, Walsh decided to build it. He worked from copious notes, photos, and, of course, his memory.
"He just started and I would watch him and come down to see what he was doing," says Walsh. "He'd put on Frank Sinatra and away he'd go."
The two decades of labor is evident even at first glance. The replica, which is built into the walls, takes up the majority of the 20 by 30 foot basement. It shows various stops on the Green Line—Copley, Park Street, Boylston, Symphony, and others—that display the above ground-to-underground transition that fascinated Walsh so much.
He loved Boston. He visited all the time. He went all over to watch the track work.
Little orange and green cars (much like the ones on display in Boylston Street station today) were hand-painted by Walsh. He used molds to craft hundreds of tiny Bostonians, and carved the sidewalks' cobblestones from clay that he tinted himself. A total of 200 feet of tracks make up the two-level system.
"If you look inside the buildings, it's unreal," says Walsh. "There's a guitar store with guitars hanging. One's got a furniture store with small furniture. It just goes on and on."
Walsh outfitted many of the buildings with the names of his friends and family. He dubbed a brain surgeon's office "Dr. I.V. Walsh" after himself.
But in addition to tracks, people, streets, and buildings, the entire model employs hundreds of tiny lightbulbs. Park Street station alone features 150 hanging lights, and each car dons a headlight. Walsh hand-wired every circuit.
Some of the tracks even spill over into the basement's bathroom, looping through a tunnel in its back wall.
"He wished he had a bigger basement, so the whole thing could be Boston," says Walsh.
Walsh has delayed plans to sell her home for the time being, but thinks the documentary could help in finding a permanent home for the streetcar system when she does sell.
Perhaps a certain Boston mayor would be interested in a mini city that has his last name adorned on its buildings?
Upon informing Walsh that she shared a last name with Mayor Walsh, she burst out laughing, saying, "Isn't that funny? He should see it!"
Looking at you, Marty.
"Tiny Tracks," tinytracksdoc.com.
---