So You Want to Live in Assembly Square
---
Sign up for our weekly home and property newsletter, featuring homes for sale, neighborhood happenings, and more.
If you've ever wanted to live in a shopping mall, then you're in luck. While it might be a bit of a leap to call Assembly Square a neighborhood in its current state, the former manufacturing hotspot is definitely on its way to becoming one.
Assembly Square was a trade and transport stronghold, with shipyards and railroads reigning supreme through the 1800s. As the U.S. became more vehicle-centric, the Ford Motor Company took over the Square and dominated the area for 32 years. (More on that below.) But by the 1970s, Somerville was looking to revitalize the blighted area, and they adopted a 20-year urban renewal plan that led to the Assembly Square Mall. The 45-acre Assembly Row broke ground in 2012, and its development has transformed the area into a retail, dining, and entertaining hub. And for a few thousand people, it's also called home.
Since there are no homes outside of Assembly Row in Assembly Square, options are extremely limited when it comes to real estate stock. But residents who do live in Assembly Square say life is focused around convenience, and having almost everything you need available at your doorstep, whether it's gyms and nail salons or a grocery store and walking paths. (Residents tell us they would love a CVS in the area, however.) That said, it's also noticeable what Assembly Square lacks. You won't find longtime neighborhood characters or historic architecture, because the neighborhood basically didn't exist ten years ago. However, you can glimpse some traces of the area's history, from vintage car parts to historic factory photos hung in The Row Hotel.
Crowds, particularly during the holiday seasons and weekends, are an annoyance, but have to be expected. The same goes for construction, which is constant as new businesses move in. The Encore Boston Harbor looms large in the distance—both literally and figuratively. The creation of an 800-foot footbridge connecting the Encore Boston Harbor and the Assembly Row MBTA stop would be a major game changer for neighboring Everett, and would pump a lot of potential employees into Assembly Square. Several major companies, like Partners HealthCare, have already set up shop in Assembly, with Puma announcing they'll move their headquarters to Assembly Row in 2021. Assembly Square may not be a fully developed neighborhood yet, but it's on its way.
---
Prices at a Glance
Median condo list price in 02145: $749,000
Average rent for a two-bedroom in Somerville: $2,500
---
What You Can Buy
A Penthouse Condo at the Alloy
375 Canal St # PH101, Somerville
Price: $1.15 million
Size: 1,092 square feet
Bedrooms: 2
Baths: 2
A One-Bedroom Condo at the Alloy
375 Canal St UNIT 717
Price: $569,900
Size: 575 square feet
Bedrooms: 1
Baths: 1
---
Public Transit Options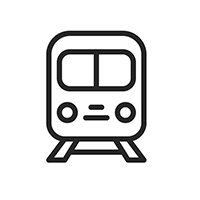 The Assembly stop on the MBTA Orange Line
---
What a Real Estate Agent Says
"The market that is actually Assembly Square is comprised of a sprinkling of high rise condo units, with more on the way, ranging in the mid $700K to well over $1 million. There are not many listings currently available directly in Assembly Square; they were built quick and sold even quicker. It will be quite a few years before we start to see re-sales of these units if any. To live directly in Assembly Square right now, one would have a better chance of renting one of the many luxury units located there and paying top dollar for it. Those coming to purchase in Somerville typically come here for the ample charm and character. Charm and character is not present in Assembly Square but can be found within a very close proximity for a price tag that will more than likely be less than what you would find living in one of the luxury high rise units.

The really cool thing about Assembly Square is that there are actually quite a few neighborhoods surrounding it whose residents all can enjoy everything that it has to offer, not just Somerville. Charlestown, Malden, Medford, and Everett all surround Assembly Square and provide more "normalized" markets. Compared to the price tags in Somerville, one would have a better chance of finding a "deal" within the Malden, Medford, and Everett markets. They are all getting noticeable buzz due to their proximity to Assembly.

Supply is still far too low to keep up with buyer demands and the spring 2020 market will not be any different than what we have seen in the past few years. Buyers looking to be within close proximity to Assembly Square need to come prepared with either A) high budgets along with down payments of 20% or greater or B) be willing to explore all your options in the towns surrounding Assembly."
—O'Necia Simpson, Coldwell Banker Residential Brokerage
---
Grocery Stores
Trader Joe's
145 Middlesex Ave.
---
Perks
Simply put, life in Assembly Square is clean and convenient. While you're not going to find a ton of urban character there, you will have prime access to I-93 and the MBTA, as well as the Mystic River waterfront. There are also endless places to eat, with spots like Southern Kin Cookhouse, The Smoke Shop BBQ, Fuji, Legal on the Mystic, and Earl's always packed with guests. Residents also tell us Assembly Square is extremely dog-friendly.
---
Did You Know?
Assembly Square's downfall as an industrial beacon for Somerville came with the failure of the Ford Edsel, conceived by Ford Motor Company in 1955. The vehicle behemoth hoped the car, named for Henry Ford's son, would change the company's future, helping it to gain dominance in the American market over fellow bigwigs like Chrysler and GMC. The Edsel was manufactured at the Somerville Assembly, a Ford factory, until 1958. However, the unveiling didn't exactly go as planned, and a recession kicked in around the same time. Ford lost $250 million on the Edsel, and subsequently shut down the factory, costing more than 1,100 workers their jobs. But if you still want to catch a glance of an Edsel, you're in luck: Pop by the Row Hotel at Assembly Row, where a vintage 1959 Edsel Ranger sits outside during the good weather.
HOME PRICES BY ZILLOW AND RENT PRICES BY ZUMPER. ICONS VIA GETTY IMAGES.
---