So You Want to Live in Back Bay
---
Sign up for our weekly home and property newsletter, featuring homes for sale, neighborhood happenings, and more.
It's hard to imagine that one of Boston's most iconic neighborhoods used to be a swamp. But before 1820, Back Bay was basically an expansive tidal marsh. By the mid-19th century, the city was in dire need of more space, in part because of the extreme overcrowding of the poor. The rapid influx of immigrants, namely from Ireland, was concerning to moneyed Protestant families, so they resolved to create their own neighborhood. Some 450 acres of swampy marshland was filled in with sand and gravel, and the Back Bay neighborhood was born.
By the latter half of the 19th century, Back Bay emerged as Boston's most elite neighborhood—and stayed that way. With its physical isolation from the rest of the city thanks to the Public Garden and the Charles River, Back Bay thrived as an exclusive enclave for the rich. One only needs to take a glance at the level of historical architectural grandeur that exists up and down Comm. Ave. to this day to understand it. In 1894, it was estimated that about 45 percent of Boston's upper-class families lived in Back Bay. The neighborhood was immortalized (and not to the liking of everyone) in Henry James's The Bostonians, which provided a satirical depiction of 19th-century Back Bay and its well-to-do residents.
While many of Boston's wealthiest have since decamped to the suburbs, an element of those Brahmin years does still exist. Among residents, you'll find everyone from students and young professionals to wealthy families and well-heeled empty nesters moving in from towns like Wellesley and Weston. Young children frolic through the Clarendon Street Playground, treating the Comm. Ave. Mall, Public Garden, and the Esplanade as their own backyard. Though Back Bay is one of the epicenters of Boston tourism, with (duck)boat loads of visitors rolling through the neighborhood's busiest thoroughfares, residents say you can walk a few streets over to Marlborough and Beacon to find peaceful, tree-lined streets where the crowds feel miles away.
Despite what looks like an endless amount of vacant retail spaces on Newbury lately, the street still manages to hold center court as the city's most coveted shopping destination, alongside the Prudential Center and the revamped Copley Place. Aside from its upscale new American fare, Back Bay does have some quiet haunts that are frequented by residents, like Corner Tavern and Cornish Pasty Co. Let it be known that some fraternities in the neighborhood can get quite rowdy, and streets become congested on days when the Sox play. And if diversity among residents is something you're looking for, well, you're better off house-hunting somewhere else.
---
Prices at a Glance
Median sale price of all homes: $1,210,000
Median condo price: $1,200,000
Average rent price: $3,240 per month
---
What You Can Buy
A Loft-Style Condo on Beacon Street
124 Beacon St. #6F, Boston
Price: $875,000
Size: 922 square feet
Bedrooms: 1
Bathrooms: 2
A First-Floor Studio in a Brownstone
511 Beacon St. #6, Boston
Price: $460,000
Size: 380 square feet
Bedrooms: Studio
Bathrooms: 1
---
Public Transit Options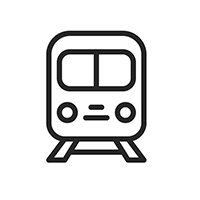 The Hynes Convention Center, Symphony, Prudential, Copley, and Arlington stops on the Green Line
The Back Bay stop on the Orange Line, plus the Massachusetts Avenue stop just beyond the neighborhood's boundaries
The Back Bay stop on the Commuter Rail
---
What a Real Estate Agent Says
"Back Bay is considered to be the most exclusive residential area in the city, but until recently, there was a lack of full-service luxury buildings within the neighborhood. The development of the new Four Seasons Residences at One Dalton as well as the upcoming Raffles Hotel & Residences are changing that. These buildings will break records in terms of price per square foot. We will also observe a new standard for amenities offered to buyers giving them an opportunity to purchase lofty views that have never before existed in Back Bay. We are also seeing a strong demand for large properties taking up a single level, which is very rare to come by in the Back Bay. One example of a new development offering large living spaces on a single floor is Maison Commonwealth by Chevron Partners. Single family-homes are becoming harder to find with the increase in developer conversions to multi-unit buildings as well.

Back Bay has been named as a neighborhood to keep an eye on because there are a number of new developments in the pipeline. Right now, depending on what price range you are looking within, we are riding a fine line between a buyer's market and a seller's market. The average selling price per square foot for residential real estate during 2019 in the Back Bay was equal to $1,489 per square foot (per Link Boston). This jumps significantly when you start to look at properties in excess of 2,000 square feet, so it's important to keep this in mind when searching for your ideal home.

In the long term, we will observe an increase in residential properties on Newbury Street to create a healthy balance of shopping, dining, and living. If we are limiting the search to the Back Bay, the best opportunity to find a deal would be to pick up something that needs improvements. There has been an interesting shift in the market—buyers want turn-key properties that are fully upgraded. So if you're looking for a deal, we recommend considering a fixer-upper that you can make smart and creative improvements to over time."
— Brett DeRocker and Antonio Khoury, Compass
---
Grocery Stores

Trader Joe's
899 Boylston St., Boston
Star Market
53 Huntington Ave., Boston
Whole Foods Symphony
15 Westland Ave., Boston
---
Perks
Among the Back Bay residents we grilled, the answer was unanimous: location, location, location. Living in Back Bay means quick access to almost any part of the city, whether it's crossing the bridge to Cambridge or heading to dinner in the South End. The Green and Orange lines are just steps away, but the ability to walk almost anywhere in the city is the real draw for most residents, particularly if they work downtown. Access to cultural institutions like the Boston Public Library and Symphony Hall, as well as iconic green spaces like the Boston Public Garden and Commonwealth Mall is an obvious draw that explains why the area has maintained its desirability all the way from the Victorian era to the present day.
The neighborhood certainly has its fair share of characters, whether it's the shirtless guy in denim shorts painting his canvas in front of Sonsie, or the friendly "Change-Change-Change" man by DeLuca's. And don't forget two of Back Bay's most popular residents: Romeo and Juliet, the famed swan duo that takes up residence by the lagoon at the Boston Public Garden every year.
---
Did You Know?
It's now known as 200 Clarendon Street, but chances are you still call it the John Hancock Tower. Construction began on the iconic building in 1968, but thanks to a heavy dose of architectural drama, it wasn't completed until 1976. The beautiful blue-ish reflective glass window panes that were supposed to provide stunning glances at the city would detach and smash onto the street below. They had to be replaced by slabs of plywood, earning the building the embarrassing nickname "Plywood Skyscraper." Several millions of dollars later, the windowpanes were replaced with glass that managed to stay in place.
An observation deck inside the tower was a popular tourist destination thanks to its sweeping views of the city. However, it's been off limits to the public since extra security measures were taken after September 11, 2001—causing a bit of public debate, because other famous observation decks around the country eventually reopened after 9/11. In 2004, a representative for the Hancock told the Globe that the space was permanently closed and would be converted into office space. Still, some argue that when the building was first constructed, part of the original agreement with the city was that the space would stay open to the public. However, nobody seems to be able to locate the documents that prove this. For many of us, the closest we'll get to the observation deck is getting shoved around by the wind tunnel that forms alongside the tower on a windy day.
HOME PRICES BY ZILLOW, BOSTON MAGAZINE AND RENT PRICES BY ZILLOW. ICONS VIA GETTY IMAGES.
---