So You Want to Live in Chestnut Hill
---
Sign up for our weekly home and property newsletter, featuring homes for sale, neighborhood happenings, and more.
Rolling lawns, historic mansions, mommies in high-end SUVs zooming from Soul Cycle to Comella's for take-out. It can only mean one thing: Welcome to Chestnut Hill! The neighborhood, or "village," as they like you to call it, was once made up of rolling acres of farmland and chestnut trees. Composed of parts of Newton, Brookline, and Boston, the area is now made up of leafy, sprawling residential estates, Boston College-owned property, and consistent retail development. Life is good in the 02467… if you can afford it.
Like the rest of the Boston area, residential price tags in Chestnut Hill have gone up in recent years. But let's be real—the area was never particularly known for its affordability. The posh private schools and country clubs with lush golf courses always reigned supreme, with Boston College's ownership of acreage expanding constantly. You'll still find plenty of old money, but these days there do seem to be more young professionals, as well as plenty of families who want access to the good schools. If you're looking to rent somewhere a bit more suburban than inside Boston proper, there are some (relatively) reasonable opportunities, residents tell us.
With the development of massive retail developments like the Street and Chestnut Hill Square, there is certainly a concern about the effects on Chestnut Hill's natural landscape, like the forest preserve and protected wetlands of Hammond Pond Reservation. And of course, increased development has spurred more traffic. But residents say that older folks and families alike love the accessibility to high-end restaurants like Davio's, Del Frisco's Grille, and Aquitaine, and you'll find plenty of kids flocking to Shake Shack.
One thing is clear: Money is the name of the game in Chestnut Hill. Unfortunately, some people, particularly those who work as service employees at area gyms, shops, and restaurants, tell us it can be quite the challenge. One person told us that Bloomingdale's employees have been known to say: "It's a good day if no one makes me cry."
---
Prices at a Glance
Median sale price of single-family home in Newton: $1.19 million
Median sale price of a condo in Brookline: $905,o00
Average rent price in Newton: $2,962
Average rent price in Brookline: $2,972
---
What You Can Buy
A Cape-Style Home with a Custom Japanese Garden
36 Beresford Road, Chestnut Hill
Price: $1,999,999
Size: 4,380 square feet
Bedrooms: 5
Baths: 5
A Sunny Condo right next to BC
35 Commonwealth Ave APT 406, Chestnut Hill
Price: $745,900
Size: 1,093 square feet
Bedrooms: 2
Baths: 2
---
Public Transit Options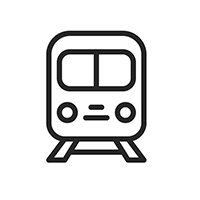 The Chestnut Hill stop on the Green Line
Stops at Chestnut Hill Avenue, South Street, and Boston College on the B Line, Cleveland Circle on the C Line, and Reservoir on the D line also serve the neighborhood, even if they are not technically located within the 02467 zip code.
---
What a Real Estate Agent Says
"Chestnut Hill is one of the most desirable areas in all of Greater Boston and the housing prices reflect that fact. Even with its sky high property values, Chestnut Hill has remained a competitive market for many reasons including its close proximity to Boston, excellent school districts in both Newton and Brookline, and historically designed landscape.

The "hottest" area of Chestnut Hill is really dependent on a buyer's wants and needs. The area known as "Old Chestnut Hill" with its beautiful historic homes, easy access to both public and private schools, conservation land, and shopping and restaurants at the Street checks many boxes for buyers focused in the area. With close proximity to Route 9 and public transportation, you get the feeling of living in a true neighborhood while being less than 7 miles to downtown Boston and having access to so much just out your front door.

Unfortunately, there are not many "deals" to be found in Chestnut Hill. Making a purchase in the neighborhood should be thought of as a long-term, important investment. Many homes that come on the market are in need of some cosmetic updating, but still carry a high price tag. Sometimes it's just a matter of painting and updating that kitchen with beautiful cabinets and a gorgeous slab of marble. If you are looking in Chestnut Hill, you should certainly engage an experienced agent who understands the market and can advocate for you, guide you through the home buying process, and introduce you to the many benefits of living in such a spectacular neighborhood."
—Allison Blank, Compass
---
Grocery Stores

Wegmans
200 Boylston St.

Star Market
1 Boylston St.

---
Perks
Accessibility to downtown Boston is one of the most popular reasons people settle in Chestnut Hill. With its own T stop on the Green Line and a short driving commute into Boston, it's a safe, highly desirable area where you can have the rolling lawns of suburbia without giving up prime access to Boston.
---
Did You Know?
Talk to anyone who grew up in and around Chestnut Hill in recent decades, and they'll tell you life was largely centered around the shopping malls. The Chestnut Hill Mall (oops, we mean the Shops at Chestnut Hill) still holds court, but the Atrium Mall was once upon a time the other half of the neighborhood's reign of retail control.
But the Atrium never seemed to find its footing, constantly trying to reinvent itself as a high-end escape. And with the creation of Legacy Place in Dedham and the Natick Collection (which later realized it too would have to refer to itself as a mall) the Atrium was basically doomed. Add in the fact that some of the highest-end shops have migrated downtown to Boston proper, finding it easier to capitalize on the massive wealth of a small segment of Boston residents and tourists, and the Atrium officially lost its will to live.
Now, it's been overhauled into the Life Time Center, a "state-of-the-art wellness and healthcare destination" featuring the massive Life Time Athletic and Dana-Farber Cancer Institute. Despite the Atrium's overhaul, Chestnut Hill residents still got to keep one of their favorite haunts: The Cheesecake Factory just moved over to the Chestnut Hill Mall.
BROOKLINE and NEWTON Home prices by Zillow. BROOKLINE AND NEWTON Rent prices by RentCAFE. Icons via GETTY IMAGES.
---