Obsessions: Tiffani Faison
The chef, whose highly anticipated third restaurant, Fool's Errand, is set to open in June on Boylston Street, shares seven treats and tools she can't live without.
---
SUMMER DRINK
Forty Ounce Wines Rosé
"There seems to be a new rosé trend almost every summer—this year, I think it's Forty Ounce rosé. It's delicious and crushable, and it's not expensive. Anything that takes wine from something that's pretentious and not understandable and makes it fun, I'm all for."
VEGGIE
Okra
"It's my favorite vegetable. I figured out a way to have it on the menu in all of our restaurants, and even have it tattooed on my body. Okra has gotten such a bad rap because it has a little bit of a snotty quality to it, but cooked properly there's nothing better."
CONDIMENT
Homemade Chili Oil
"I've been making this forever. You take a neutral oil, garlic, and all of these spices, simmer it on really low heat overnight, then put it in a jar. The longer you let it sit, the better it gets. You can just leave it on your counter and use it on everything." Here's the recipe.
FORAGING TOOL
Clam Rake
"I started clamming this year, which is super fun. My wife, Kelly, and I have had the best time digging up middle necks in P-town. But it's also hard work. Kelly uses her grandfather's rake, and we got another one for me."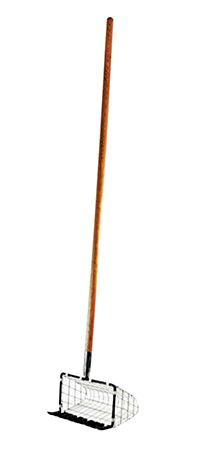 GADGET
Raclette Cheese Melter
"Who doesn't love melty cheese? It's great on burgers, or on a side of vegetables. I have a melter that we bust out for the holidays pretty frequently…and we're putting one in my new restaurant. It's also a conversation piece."
INDULGENCE
Haribo Gummi Candy
"I know it's bad for me, but this is my lifelong addiction. I grew up with them in Germany. The European recipe is different; when I travel outside of the States, I grab so many bags, it's gross. My favorite flavors are Twin Cherries, Happy Colas, Red & Black Raspberries…. I take it seriously."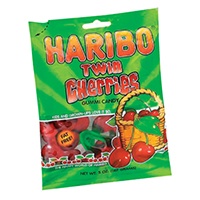 COFFEE
Nespresso Machine
"I'm a full member of the Nespresso cult. I thought it was crappy coffee like the rest of the pod systems, but it's actually delicious. Kelly and I first tried it while we were on vacation and there was one in our hotel room. It pours a perfect shot."
Courtesy photos
---