10 Stunning Caribbean Destinations Bostonians are Visiting This Fall and Winter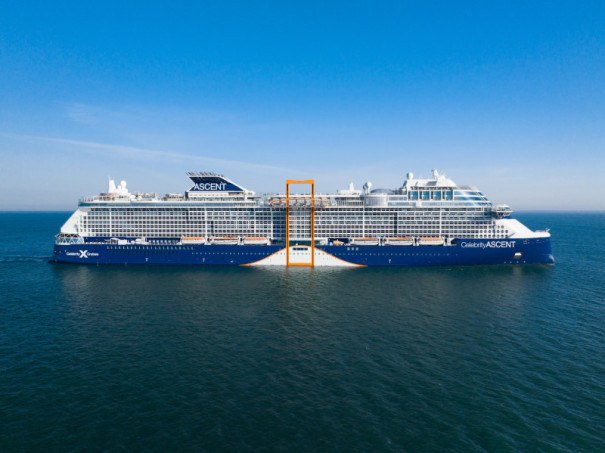 Boston's most crucial getaway season is rapidly approaching. The chill breeze and the biting cold will soon set in, and we'll hunker down in our heated apartments—until, that is, our days of waiting are over and we escape to the sweet relief of a Caribbean getaway. If only planning, paying, and traveling was as smooth as the Bahamian breeze.
It turns out, there's a way it can be. All it takes are two essential moves: Book through a travel advisor, and take a cruise. Travel advisors save you the hassle of planning, and they can also save you big money—take it from Katy Jones, a travel advisor with Cruise Travel Outlet (CTO), who recently saved a couple thousands of dollars on their trip. "They would've paid almost 50% more booking another way," she says.
As for the logistical nightmares that come with travel? The cruise experience mitigates much of that stress with organized (yet flexible) itineraries and enjoyable commutes from one destination to the next.
Plus, an insider tip from CTO: If you invest in Celebrity Cruises, you'll have the once-in-a-lifetime chance to be among the first to board their brand new ship, Celebrity Ascent, which sails to the Caribbean and across the Atlantic next year. Here are CTO's favorite Caribbean destinations on Celebrity Ascent—plus special rates that'll be hard to turn down.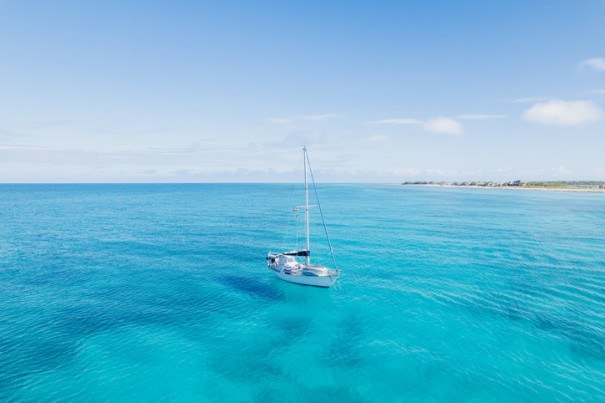 Bimini
7-Night starting from $1245 per person*
Located just 50 miles off the coast of Florida, Bimini is a small island surrounded by strikingly blue water, and the first stop on one of Celebrity Ascent's seven-night sailing that makes additional stops in Labadee, Haiti and George Town, Grand Cayman (the cruise departs round-trip from Fort Lauderdale).
"The outer islands of the Bahamas are just gorgeous," says CTO advisor Bill Walsh. Plus, he says, the time you spend sailing between the three locations will be easy and enjoyable on Celebrity Ascent.
Celebrity Ascent is the last of a series of four cruise ships in the award-winning Edge Class series, making it the peak cruise experience with all the favorite Edge Class features—sun decks, martini bars, and live entertainment—plus four main dining rooms and more than four specialty dining restaurants.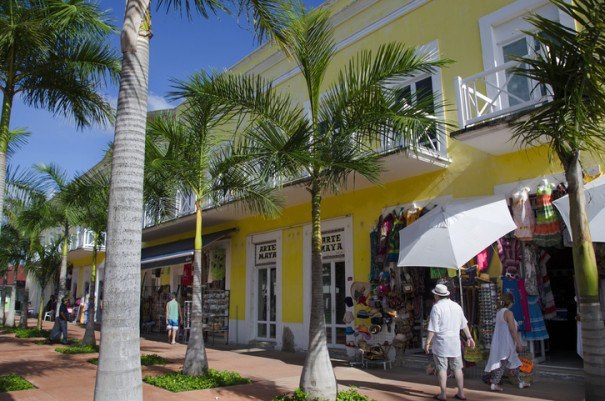 Cozumel
7-Night starting from $799 per person*
Cozumel is a small island located off the coast of Mexico. You can sail to Cozumel on the seven-night Bahamas, Mexico, and Grand Cayman sailing. Cozumel is known for its range of excursions—Walsh recommends renting a jeep to explore the mainland, but divers and snorkelers love Cozumel's clear waters, and nightlife seekers love their beach bars and clubs.
Celebrity excursions give you access to experiences like swimming with dolphins, snorkeling in beautiful coral reefs, and learning how to salsa dance. If you're looking to do one of Celebrity's exclusive excursions, Walsh says your best bet is to book ahead of time. For on-board entertainment, dinners, and spa days, however, you can keep it low-key and make those on-board decisions day by day.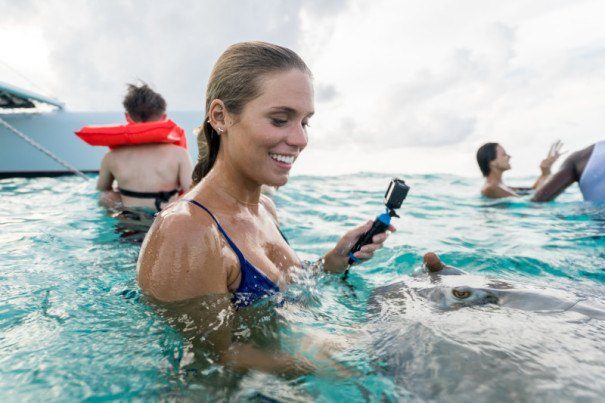 Grand Cayman Islands
7-Night starting from $799 per person*
The Grand Cayman Islands are an iconic vacation destination, so it's no wonder Celebrity Ascent stops here on four different cruises—including a nine-night option that also makes stops in Oranjestad, Aruba; Willemstad, Curacao; and Kralendijk, Bonaire. Walsh says these more obscure destinations are a huge hit with his travelers. "Not many cruise ships go that far south," he says.
One of the show-stopping outings in the Grand Cayman Islands, according to Walsh, is seeing the stingrays. You can take a 25-minute boat ride to a wildlife hotspot known as "stingray city," where you'll get to wade in crystal-clear, waist-deep water and swim with hundreds of friendly stingrays. Walsh says people of all ages rave about the experience. "The sandbar is shallow, and the stingrays don't bother you," he says.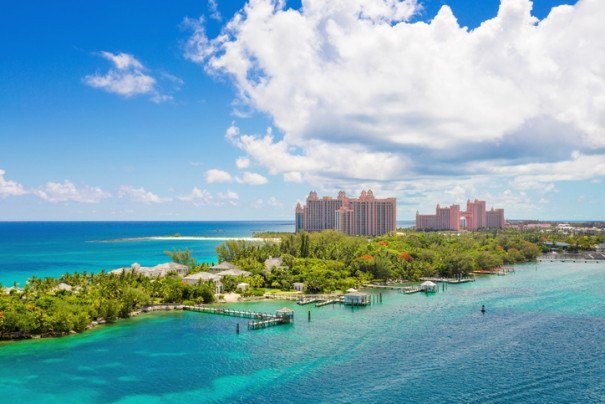 Nassau
7-Night starting from $799 per person*
Celebrity Ascent stops in Nassau, Bahamas on six different sailings. The capital of the Bahamas, Nassau is brimming with opportunities to explore, relax, and take in the royal blue waters and natural beauty. There are countless life-changing opportunities to take advantage of, but many visitors like to see the dolphins and sea lions at Blue Lagoon Island, a private island with a secluded lagoon and thriving coral reefs.
After a day of Nassau adventure, Celebrity Cruises will offer extraordinary opportunities to unwind and look back on your day. Both Walsh and Jones rave about the stunning Martini Bar, which is a breathtaking chandelier bar in the main atrium of Celebrity Ascent. Even if martinis aren't your thing, you can easily access the other bars from this favorite centralized location. "It's a great meeting place with bars all around that area," says Walsh.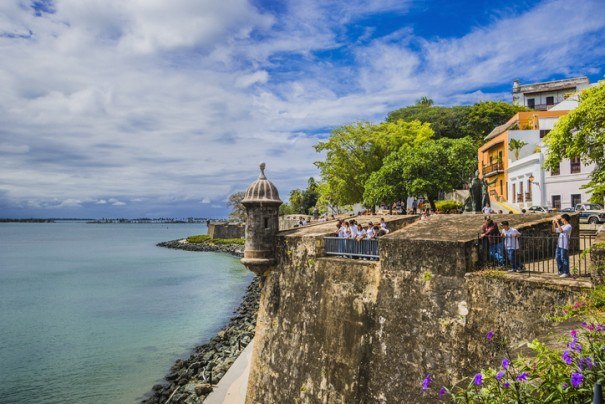 San Juan
7-Night starting from $949 per person*
Celebrity Ascent disembarks in San Juan on two sailings that also make stops in Tortola and St. Kitts. The holiday itinerary leaves from Fort Lauderdale on December 31, so you can ring in 2024 at sea.
San Juan is one of the bigger islands that Celebrity Ascent sails to, at 100 miles long, so your travel advisor will be especially helpful in narrowing down your plan for the day. Some highlights they may mention: 16th century UNESCO World Heritage structures, the Cathedral of San Juan, and strolling along the pastel-painted street of Old San Juan.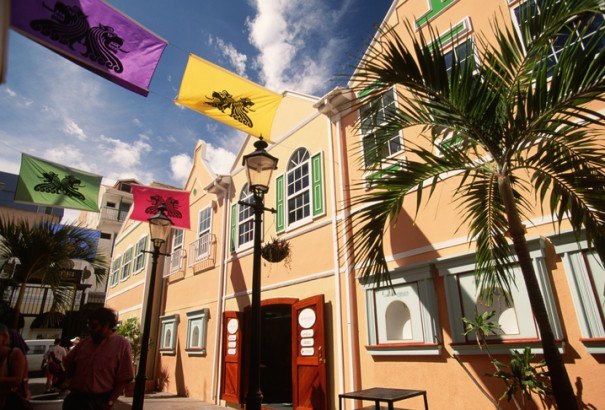 St. Maarten & St. Thomas
7-Night starting from $1230 per person*
Celebrity Ascent sails to Philipsburg, St. Maarten on a seven-night cruise that also includes Puerto Plata and Charlotte Amalie, St. Thomas. St. Maarten is divided into two sections. The north is the French side, whose capital is Marigot, and the south's capital is Philipsburg. Although the two have different customs and history, there are consistent St. Maarten symbols that you'll pick up on, like fantastic rum, fresh seafood, and charming streets lined with colorful houses and local businesses.
Charlotte Amalie is the St. Thomas destination that has visitors talking every year. It's the largest of the U.S. Virgin Islands and, of course, delivers on the Caribbean promise of bright blue water and white sand. Charlotte Amalie was colonized by Denmark in the 17th century when pirates still roamed the Caribbean, so besides the breathtaking views, there's plenty for history buffs to enjoy.
St. Kitts
7-Night starting from $949 per person*
When you cruise to St. Kitt's on the seven-night sailing with additional stops at Tortola and San Juan, you'll disembark at the capital of Basseterre. Basseterre is a unique sightseeing destination because of its colonial architecture, which dates back to the 18th century. It's the perfect opportunity to explore inland locations, ride the historic St. Kitts Scenic Railway, and take a day trip to Nevis, its smaller neighboring island and the birthplace of Alexander Hamilton.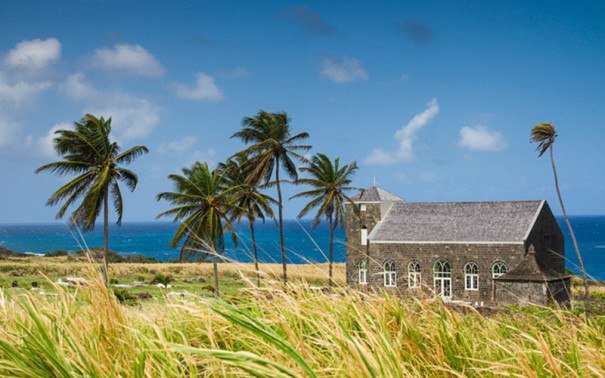 Tortola
7-Night starting from $949 per person*
Tortola is one of the British Virgin Islands' most relaxing destinations. You can stop there on Celebrity Ascent's seven-night sailing that includes San Juan and St. Kitts. And, according to Walsh and Jones, you may never want to leave. "It's my favorite place in the Caribbean," Jones says.
According to Walsh, Tortola doesn't have an overwhelming number of tourists, so the island's low mountains and rolling hills boast a sense of calm. In terms of the beaches, there's something for everyone. Families with children love to visit Brandywine Beach, a long stretch of sand against a nearly still turquoise bay. If you're chasing waves, try Apple Bay, nicknamed "the Surfing Beach." Hit Bomba's Shack after for a drink.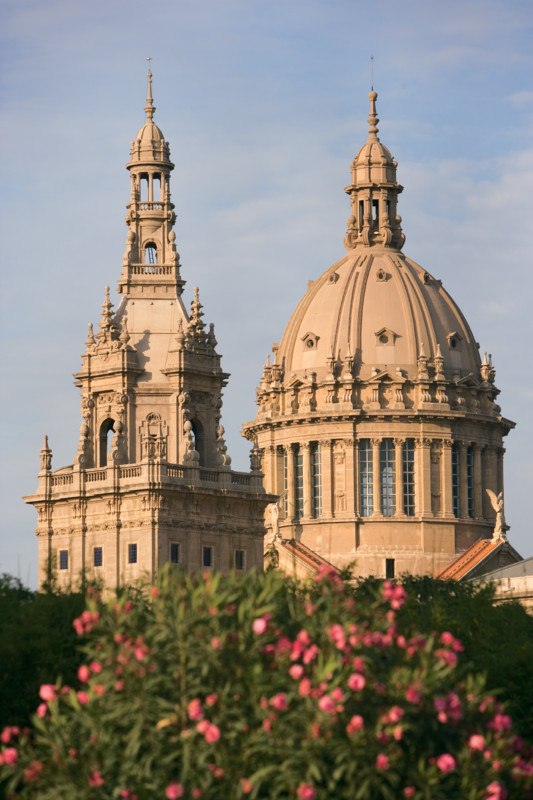 Bonus: Portugal and Spain Transatlantic
13-Night starting from $1245 per person*
One of the Celebrity Ascent sailings on April 14, 2024 will take you across the Atlantic, stopping in Portugal and Spain. It makes an initial stop in the Canary Islands after embarking from Fort Lauderdale, and after three days at sea, you'll arrive at Madeira, Portugal, a lush and mountainous group of islands known for its wine and pebbly beaches. From there, you'll make stops in Malaga and Barcelona, Spain. Jones says the transatlantic is an ideal cruise for those who have time to spare, because it's a 13-night sailing. "It's a great way to see Europe, and a great way to get there," she says.
Jones says that interacting with local people on all the sailings is an important part of the experience, but in Barcelona specifically, her clients find it easy to become immersed in the culture. "You can go into this little court and have coffee or churros and chocolate, there's tango dancers right in front of you, and street performers," she says. When you're not roaming the streets, there's rich Baroque history to learn about, and beaches on the Mediterranean sea to admire from your sunny spot in the sand.
Each of the Celebrity Ascent sailings is a priceless experience that guests will remember for a lifetime. From wildlife interactions to seaside sundecks, the cruise experience is one you won't want to pass up, even if you loathe the process of travel planning. Travel advisors like Jones and Walsh will have you covered, and you'll be riding the Bahamian breeze into the sunset before you know it.
For more information on booking your Celebrity cruise, please contact Cruise Travel Outlet at 1 (800) 498 7245, or email Katy directly at katy@cruisetraveloutlet.com.
*Taxes and fees additional. Rates based on double occupancy, are a non-refundable deposit and no perk promotional rate. Rates and availability may change.
This is a paid partnership between Celebrity Cruises and Boston Magazine
---