Enhance Your Look This Spring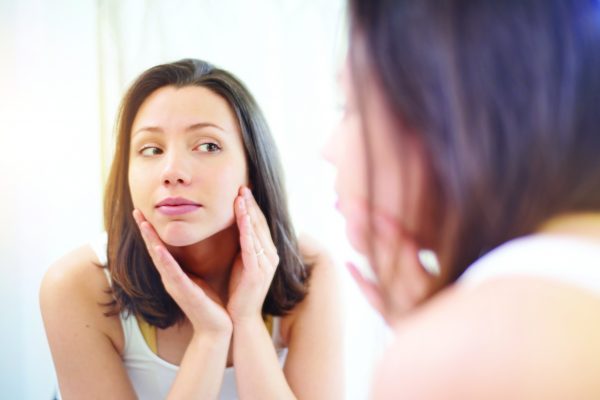 There is no denying everyone wants to look and feel his or her best. Whether it's getting a new outfit, a pair of shoes, or a great haircut, there are a lot of things in life that can serve as self-esteem boosters. For some, however, these add-ons won't provide enough of a result or that extra desired "oomf." This is where the cosmetic industry really shines.
The field of cosmetic augmentations has been booming for years, with about 12.8 million procedures performed in 2015, according to the American Society for Aesthetic Plastic Surgery (ASAPS). This 20 percent increase from the previous year is due to the ranges of two criteria expanding rapidly: the patients and the procedures. More procedures that are less invasive are becoming increasingly available to potential patients, and of course, everybody wants to look good! "The number of patients seeking facial enhancements is on a steady incline," says Dr. Raffi Der Sarkissian, a facial plastic surgeon. "An increasing number of individuals are looking to put their best face forward."
(Recovery) Times Are Changing
One of the main changes in today's procedures is that many are considerably less invasive than they were years before. Gone are the days when someone has to worry about taking days off work to recover from getting a wrinkle filled or a zit zapped, and this, of course, is much more attractive to potential patients. "People are more willing to have treatments because they will be back to work in a day or even a lunch hour, versus being down for weeks due to invasive procedures," says Michelle Doran, co-owner of RN Esthetics. Now, she says, there are many options that burden you with no more than a little "social downtime."
Another prominent change is the amount of laser-focused procedures available…no pun intended. There's a procedure for almost everything these days, from a treatment targeted at removing the skin on your eyelid—an upper lid blepharoplasty—to an injectable that will fill a pesky wrinkle in a specific spot. "A lot of fillers are being engineered to improve specific areas," says Dr. Katrinka Heher, a Boston-based oculoplastic and facial surgeon. "There are now fillers that target for fine lip lines."
Blinking Beauties
One procedure that requires absolutely no recovery time is eyelash extensions. Lash extensions are applied right on top of the natural eyelashes in a few hours, providing painless, quick results. Longer, fuller eyelashes can dramatically change one's appearance with minimal effort. "Lash extensions change the whole face," says Cynthia Tsang, owner of Lash L'Amour, a salon with locations in Back Bay and Newton. "It's an instant eye lift."
---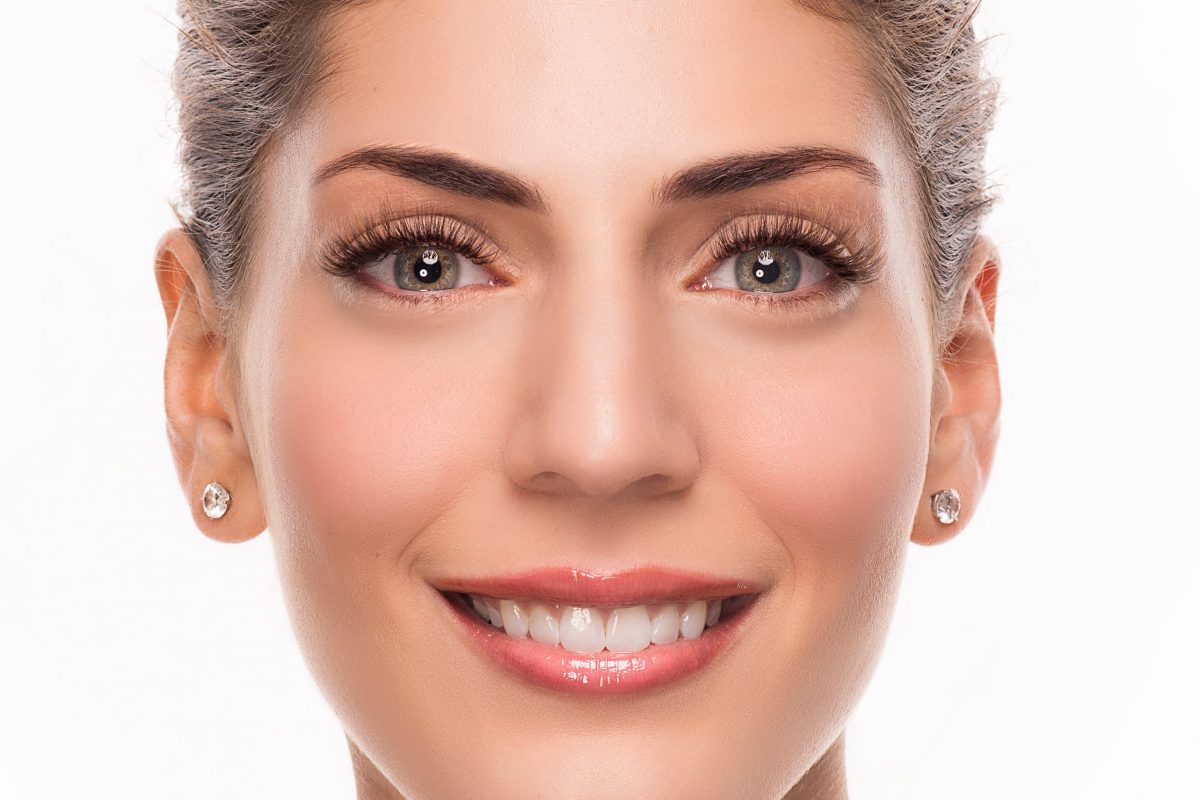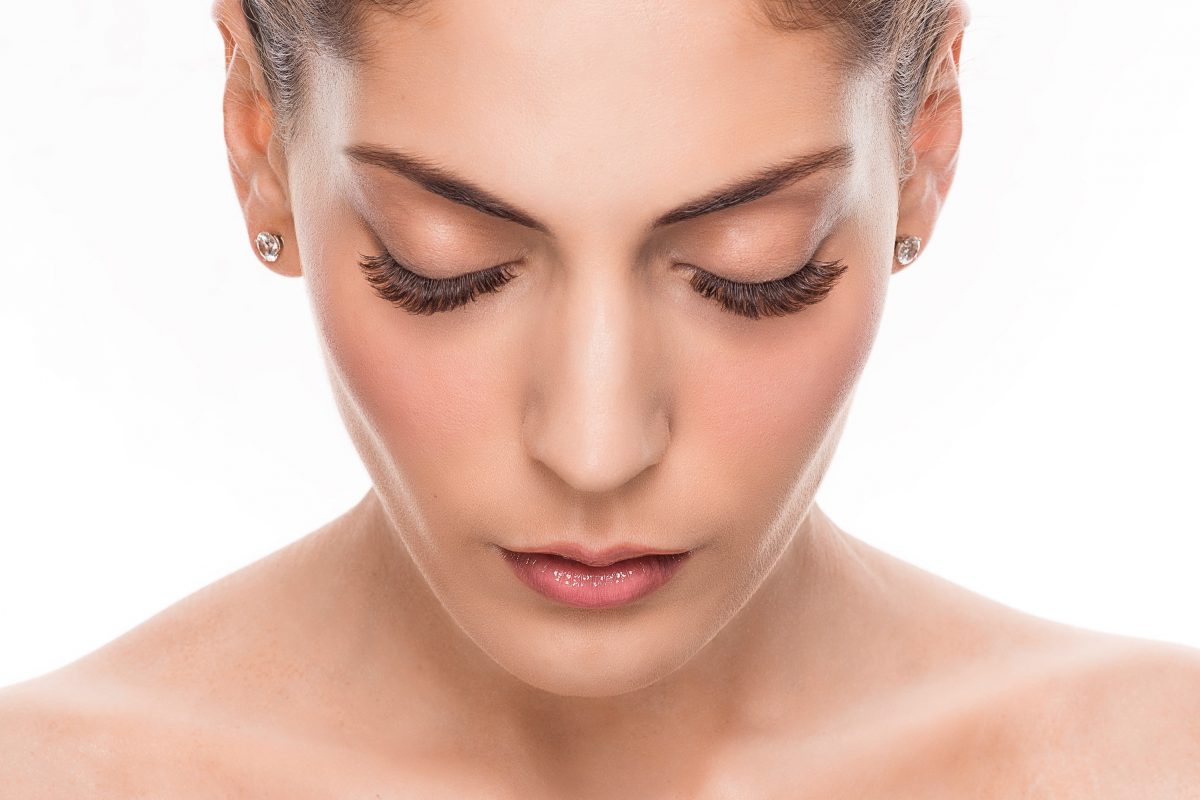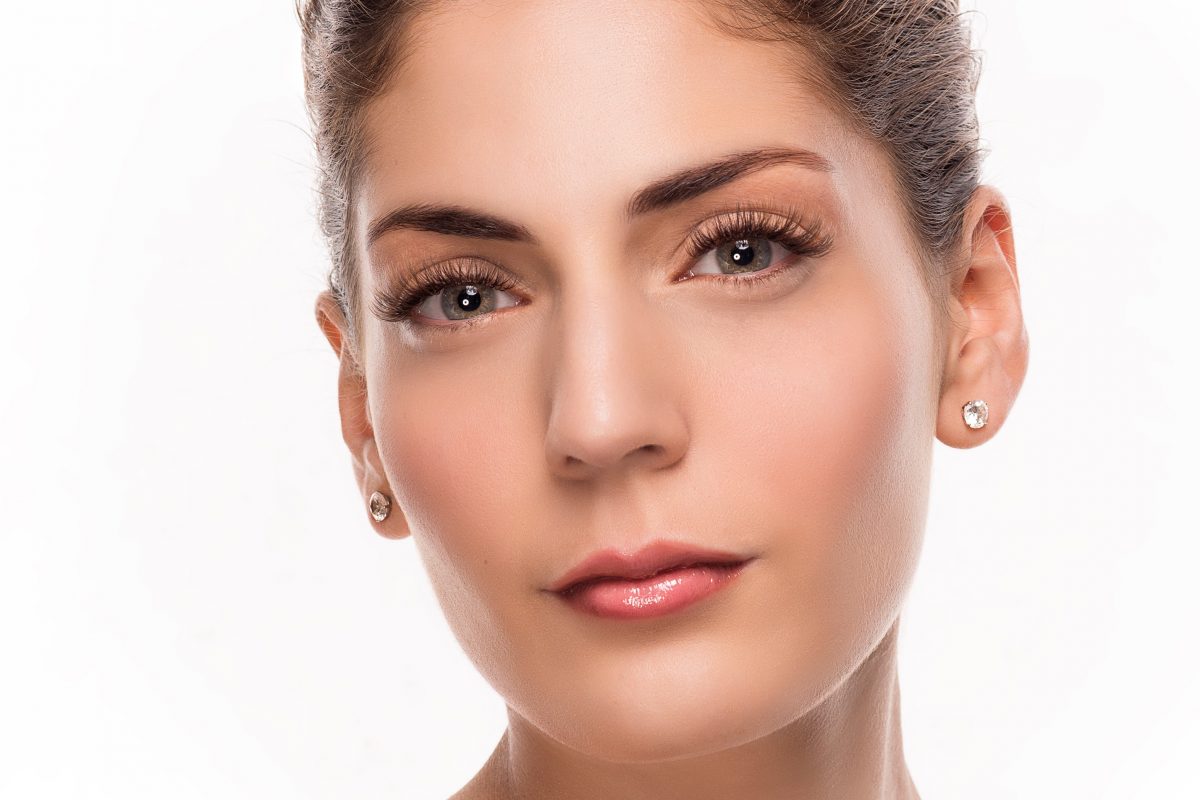 The available eyelashes vary in thickness, length, and curl, with many options of fullness from natural versus dramatic, to mink versus silk. Lash extensions can make a big impact, Tsang says, because they can make the eyes appear much more youthful and well rested without as much, or any, makeup. "You already look like you're well put together," she says, "and as we get older, less makeup is better."
Although the trend of lash extensions gained momentum fairly recently, Tsang says she's already seen some changes within the industry. First, just like with other cosmetic procedures, the age range of the recipients has been expanding. While the clientele used to lean towards an older crowd—30 years and older—now Lash L'Amour often serves clients in their 20's and 30's as well.
The more prominent shift in the lash business, however, is that the extensions themselves are changing. Tsang says instead of applying one extension to one natural lash, the new thin and lightweight extensions allow the lash specialist to apply two to six extensions per one natural hair. The traditional amount of 80 to 100 extensions per eye has now escalated to 300 to 600 extensions per eye, which gives the client more discretion. Eyelash extensions are also becoming much more common, instead of being seen as a luxury item, like they used to be. "A year or two from now I see [eyelash extensions] are going to be as common as hair and nails," Tsang says. "This is not [just] for special occasions anymore."
Fill 'Er Up
Out of the 12.8 million procedures in 2015, about 10.9 million of them were non-surgical, according to the ASAPS. All of those procedures added up to $5.8 billion in spending, says the ASAPS, and that can be broken down into two categories: injectables and skin rejuvenation.
The two non-surgical procedures most often performed in 2015 were involving injectables, or "fillers." Botulinum toxin—more commonly known as Botox—and hyaluronic acid, which is most recognized in Juvederm, were involved in 6.3 million procedures. Treatments involving these fillers aim toward ridding the face of wrinkles and indents. The three most commonly treated areas, says Heher, are between the brows, the forehead, and the smile lines.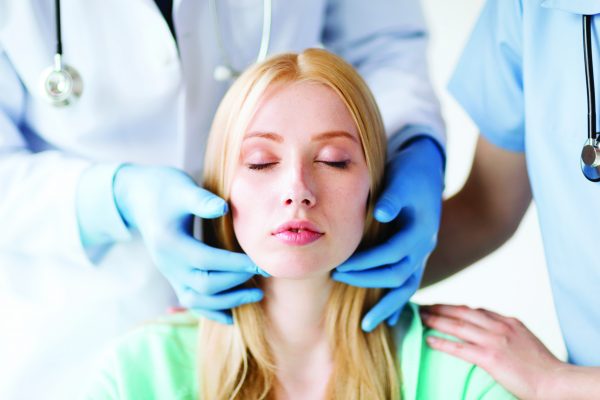 For a filler that not only fills, but also lifts the face, Heher says she recommends Voluma, a new hyaluronic acid on the rise. When injected in the cheeks, Voluma can bring back fullness to the face that provides a subtle, mini facelift. "People say, 'You look amazing!' but they can't really put their finger on what you did," she says.
Fillers are also becoming more popular in younger age groups, Heher says, for improving the overall health of their faces as well as preventing aging. "I'm seeing young patients that don't need surgery, but want to be proactive and are great Botox candidates," she says. "They can get surgery later on down the road."
Time To Refresh
Outside of fillers, myriad non-surgical procedures—categorized as skin rejuvenation—are available for an abundance of needs. Alongside the injectables, three of the top non-surgical treatments performed in 2015 were microdermabrasions, chemical peels, and skin tightening procedures, according to the ASAPS. Linda Vecchione, co-owner of RN Esthetics with Doran, says one of their most popular treatments is their Hydrafacials, which "slough off dead skin cells, remove skin impurities, and simultaneously hydrate new skin cells."
However, just because procedures are now coming with less invasive techniques and less recovery times doesn't necessarily mean these things will be completely eliminated. Dr. Jeannie Chung, a plastic surgeon in the area, says she recommends plenty of time to plan ahead. "Looking your best is important for many men and women in the Boston area," she says. "However, it is important to remember that proper skincare and rejuvenation therapies can be as time consuming as an invasive surgical procedure. I always suggest coming up with a plan a few weeks in advance of when you would ideally like results by."
Plan It Out
No matter the procedure and no matter how invasive, it's always important to take the time to solidify a plan and options before acting. There are many possible options, from dermabrasion to dentistry, so sitting down and reviewing the procedure with respected experts is vital to figuring out what treatment will produce the best results.
A successful procedure is dependent on how thoroughly a doctor analyzes the patient's needs, says Der Sarkissian. The surgeon needs to evaluate what kind of changes need to be made and to determine the proper techniques required to achieve the optimal, most natural results. "Improper analysis or application of a technique may result in the distorted, overfilled, over-tightened, waxy skin look that is, unfortunately, increasingly seen among recipients of plastic procedures," he says. "Success is easy: do the right thing, the right way, for the right reason, at the right time."
These conversations can also show how invested the surgeon or technician is in the patient, and some organizations pride themselves on this. Dr. Anna M. Berik, cosmetic dentist and owner of Newton Dental Associates, says one of the best things about her practice is that she and her staff take the time to educate their patients before treatment. "We teach people about their bodies and what works to keep it healthy and strong," she says. "You have to understand the problem before you can vet the solution. People want to be healthy… Our patients are seeking healthy smiles and we show them how to get there and stay there."
Say Cheese!
A perfectly straight, pearly white smile is something many often desire, and there are plenty of procedures that make it attainable. Patients can improve their smiles with procedures that whiten, straighten, and even reshape their teeth, and Dr. Irays Santamaria, a prosthodontist at Warshauer and Santamaria, says these often have a positive impact on attitude and self-esteem. "When you smile at another person, the physical action releases endorphins in your brain," she says. "When you smile, you will radiate a positive attitude, creating a positive impact on everyone around you."
Popular treatments for a smile makeover are whitening and straightening procedures, Berik says. In fact, according to the American Academy of Cosmetic Dentistry (AACD), 32 percent of dentists said whitening was the most popular treatment performed at their practices in 2015, as well as being one of the quickest, most obvious ways to change a smile. "No matter what your teeth look like, putting them in the right place and removing years of staining and discoloration is a super powerful rejuvenator," Berik says. "I use accelerated Invisalign and in-office bleaching to provide today's busy patient with the instant gratification they want."
Dr. Ryne Johnson, prosthodontist and managing partner of Newton Wellesley Dental Partners, has years of experience addressing cosmetic challenges utilizing veneers or bonding which can alter color or contour to perfect ones smile. If done well, Johnson says these procedures can "shave years off [the patient's] appearance" while appearing quite lifelike and maintaining great durability.
Dental procedures are often performed to improve smiles, but more importantly, to manage or improve oral problems, says Dr. Andrew Bradley, a partner at North Shore and Brookline Endodontics. When a tooth is compromised, endodontic treatment can provide a durable foundation for restorations, such as crowns. "Natural teeth provide the best foundation for a beautiful smile," he says. "Realizing this, dentists are now refocused on the value of saving natural teeth as the foundation for predictable long-term success and improved dental aesthetics and function."
Despite potential complications, these dental treatments have advanced greatly over the years, just like skin and facial procedures. Many dental practices now have access to technology that was not available in years past. Devices like digital x-ray and 3D imaging machines lessen radiation and the time spent creating crowns and veneers, respectively. Dr. Ted Filandrianos, a.k.a. "Dr. Ted," says his office utilizes this technology, which is one reason his practice stands out. "Everything is much more high-tech and modernized [than it used to be]," he said. "I haven't done a silver amalgam filling in over 20 years." Santamaria also says her practice uses "amazing materials and techniques like 3D technology, photography, and digital design to craft natural, beautiful smiles in a simple and easy way."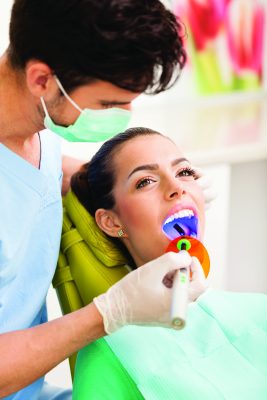 Although a smile is not always necessarily the most noticeable part of the face, Johnson advises not to forget about the smile. When looking for an age rewinding treatment or just a generally healthier-looking appearance, a change in the color or shape of teeth can result in "social and personal success." Berik agrees, saying dentistry is one of the best places to start a personal makeover. "Your smile is one-third of your face [and] speaks volumes about you," she says. "A beautiful smile looks young, exudes confidence, and feels great."
Teamwork Can Make The Dream Work
When trying to figure out what treatments are available and which one is best, sometimes getting multiple opinions can help. Luckily, many practices in the area give a team effort to consultations and procedures, which provides patients with combined experience and advice. RN Esthetics, located in Lynnfield, uses the best in services, technologies, and a team approach. Doran and Vecchione work with a team of advanced nurses and master estheticians. "We have an amazing team," Doran says. "Our focus is giving our patients natural looking results and enhancing their beauty."
Dr. Ted also says working together plays an important role within his business. When patients come to his office, they can work with multiple professionals, including a cosmetic dentist, orthodontist, neuromuscular dentist, and implant periodontist. "When you come in and have two or three doctors, you have about 60 years of experience all together," he says.
The Bottom Line
Thanks to scientific and technological advancements, looking and feeling better has never before come with so many options. Now, anyone can have longer, fuller lashes, softer, plumper skin, and straighter, whiter teeth with procedures that are minimally invasive to the body and life in general, but that's not even the best part. What's amazing about these treatments is how their results can affect the inner self. Santamaria says her smile makeovers often give people a great confidence boost that results in a much happier person. "An instant feeling of happiness [from a smile] will raise your self-esteem," she says.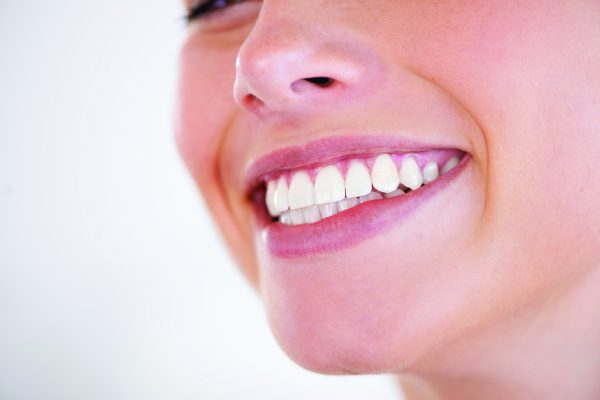 Dr. Ted says one of his goals in dentistry is to make his patients feel comfortable and safe, as if they are part of the family. This alone gives people the assurance that they matter, and that they are in good hands. "I want to care about everyone individually like they're the most important person," he says. "When you sit in the chair, you're the VIP."
The bottom line is: the cosmetic industry and its available treatments have a lot of power to improve people, inside and out. Doctors and dentists want to achieve the best results possible, says Dr. Ted. "Hopefully we can change people's lives."
Contact these local businesses to jump start your new look today:
Dr. Anna M. Berik
Newton Dental Associates
newtondentalassociates.com
617.965.0060
Andrew M. Bradley, DMD, CAGS
North Shore & Brookline Endodontics
nsbendo.com
978.532.0500
Jeannie Chung Plastic Surgery & Skin Rejuvenation
drjeanniechung.com
781.235.3223
Dr. Ted Filandrianos
teethbydrted.com
617.855.5919
Dr. Katrinka Heher
katrinkahehermd.com
617.426.0082
Dr. Ryne Johnson
Newton Wellesley Dental Partners
newtonwellesleydentalpartners.com
617.965.1225
Lash L'Amour
lashlamour.com
617.247.1871
Raffi Der Sarkissian, MD, FACS
Boston Facial Plastic Surgery
bostonfacialplastics.com
617.472.3137
RN Esthetics
rnestheticsandlaser.com
781.587.1403
Warshauer & Santamaria
backbaybostondentist.com
617.681.7988
This is a paid partnership between Boston Magazine and Boston Magazine's City/Studio
---