Top 5 Ways to Maximize Dine Out Boston This August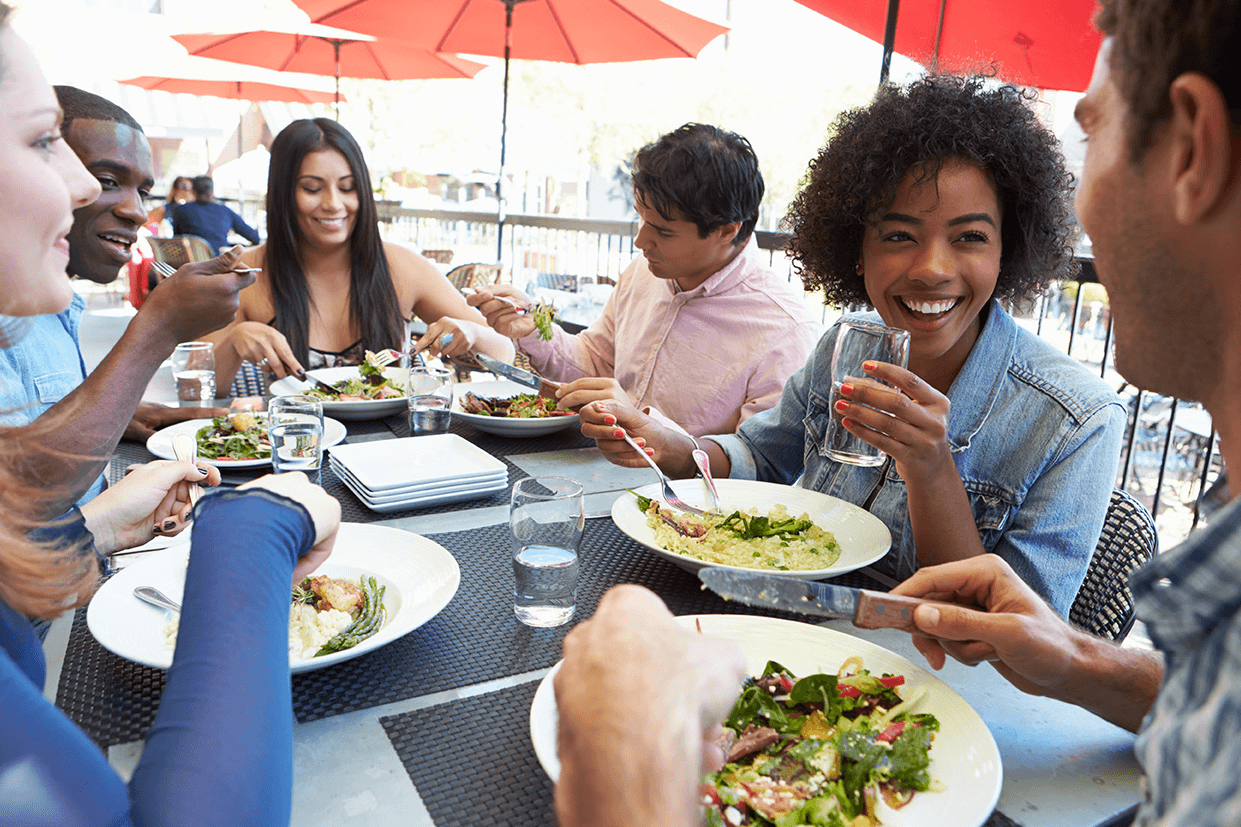 Gather your foodie squad and book those reservations! Dine Out Boston is back this month and is expected to be busier than ever. The popular semi-annual dining showcase sponsored by the Greater Boston Convention & Visitors Bureau and American Express features special deals for great meals from 140 of the area's most notable restaurants over two weeks, starting on August 18 and running through Friday, August 23, and again on Sunday, August 25 through Friday, August 30.
Whether you're planning a date night at your favorite neighborhood mainstay or looking to expand your palette at one of the hottest new eateries in town, there's no better time to dine out on the best bites Boston has to offer. Here are five ways to ensure you get the most out of your Dine Out Boston experience.
Reserve Early
Tables will fill up quickly due to the enormous popularity of the event, so make reservations at your favorite spots in advance to ensure you don't get stuck in a long line with a growling stomach. No need to pick up passes or tickets, diners can make reservations at DineOutBoston.com or OpenTable to score their seats. The sooner the better, you don't want to miss out!
Order from the DOB Prix Fixe Menus
Tired of having to save up to enjoy Boston's thriving culinary scene? No need to break the bank during Dine Out Boston. All participating restaurants offer affordable prix fixe menus for lunch and dinner, with award-winning chefs crafting mouthwatering menus for an incredible value. Each chef will choose from three fixed prices, ranging from $15, $20, or $25 for lunch, and $28, $33, or $38 for dinner, all bargains for truly unforgettable dining experiences available only twice a year in March and August.
Bid for Charity
Diners can also help promote the next generation of culinary artists by bidding on a host of $100 certificates from participating restaurants auctioned off at DOBauction.com. All proceeds from the Dine Out Boston auction* will benefit Future Chefs, a local culinary education and work-based learning program that prepares young chefs for success in the workplace.
Snap Some Pics to Win Big
Be sure to take photos of the most dazzling dishes during Dine Out Boston. Daily $100 gift certificates** to participating restaurants will be awarded to diners who share their best #DineOutBoston photos to Instagram. It's just that easy and multiple entries are encouraged, so don't forget to follow @DineOutBoston and keep sharing your favorite fare throughout the two weeks! *
Take a Lyft
Leave the car at home and split a discounted Lyft ride with friends to and from your Dine Out Boston destinations. Just visit DineOutBoston.com for the 25% off Lyft code.
So, what are you waiting for? Make those reservations now so you and your favorite foodies can experience a world of culinary delights right in your own backyard during the most delicious time of year.
For more information, including the official Dine Out Boston restaurant list, menus, reservation links and the Lyft code visit DineOutBoston.com. Bon appétit!
*American Express is not the sponsor of and does not have any affiliation with the program's charitable component or social media contest.
**Limit one prize per entrant.
This is a paid partnership between Greater Boston Convention & Visitors Bureau and Boston Magazine's City/Studio
---