Photos from MixFest 2014
Despite rain showers pouring down during later sets, the large crowd gathered on the Esplanade stayed put to see headliner Phillip Phillips. O.A.R., Christina Perri, Magic!, Alex Preston, and Ashley Jordan also performed, and Jason Mraz dropped by for a special guest performance.
---
Following the annual tradition of thanking listeners for tuning in all year, MIX 104.1 hosted a free concert at the Hatch Shell on Saturday.
MixFest 2014 kicked off with 15 Seconds of Fame contest winner Ashley Jordan, a country singer-songwriter from Harvard, Mass. Last year's contest winner Alex Preston, who performed at the most-attended MixFest in history, made a brief appearance afterward.
Canadian reggae fusion band Magic! got the crowd dancing to their hit single "Rude," as well as a cover of Cyndi Lauper's "Girls Just Want to Have Fun." Following Magic!, the crowd engaged in a singalong with Christina Perri, who performed "Jar of Hearts," a song she wrote "about an asshole;" "A Thousand Years," her contribution to the Twilight saga; and "Be My Forever," her duet with Ed Sheeran, written after Sheeran dared her to write a love song despite her claims that falling in love is detrimental for songwriting. Perri also made a special shout-out to Boston, where she underwent a vocal cord surgery at a local hospital a few years ago. "This town forever not only lives in my heart, but lives in my voice," she said.
Following Perri, Jason Mraz made a special guest appearance that was kept secret until he came out on stage. He performed mostly songs from Yes!, his new album released earlier this summer, but closed his set with the crowd favorite "I'm Yours."
Rain showers started during O.A.R.'s set, and continued throughout headliner Phillip Phillips' performance, but the crowd persisted—especially one young fan who seemed particularly excited to see the American Idol alum. He wiped away tears while singing along to "Home."
Check out photos from MixFest 2014 below.
---
Photos from MixFest 2014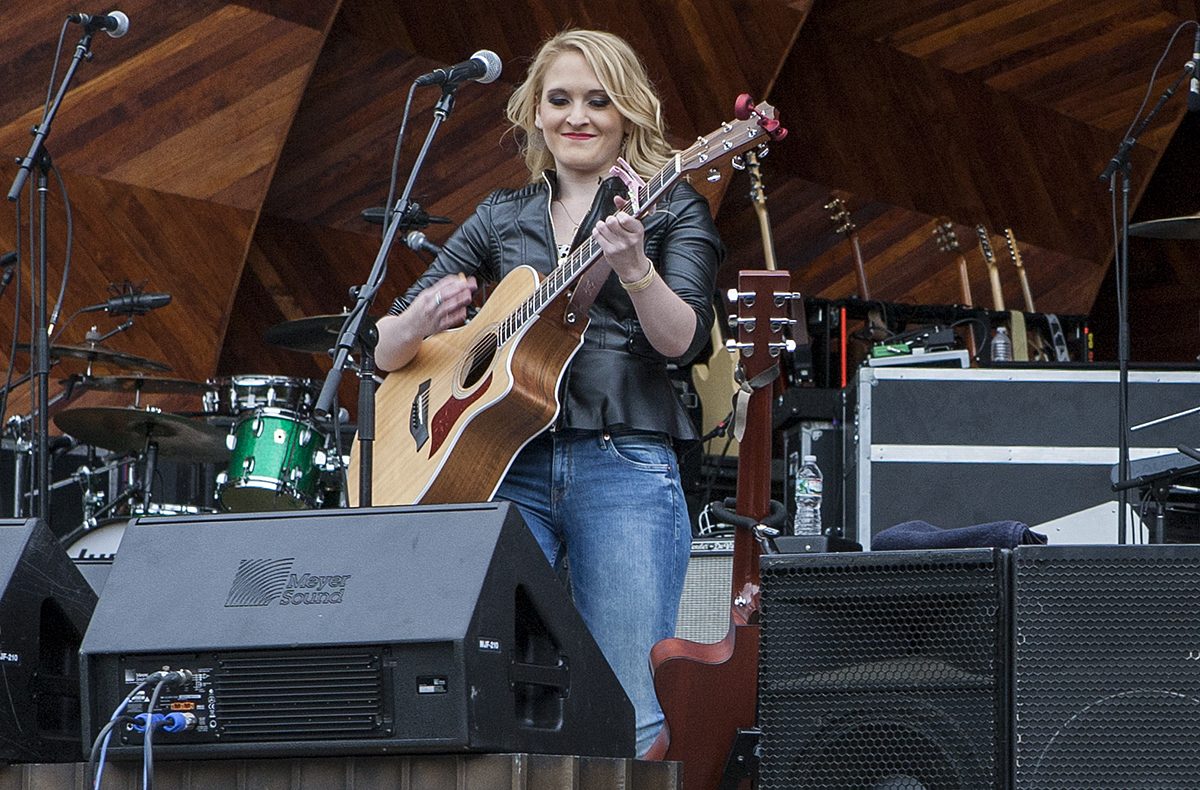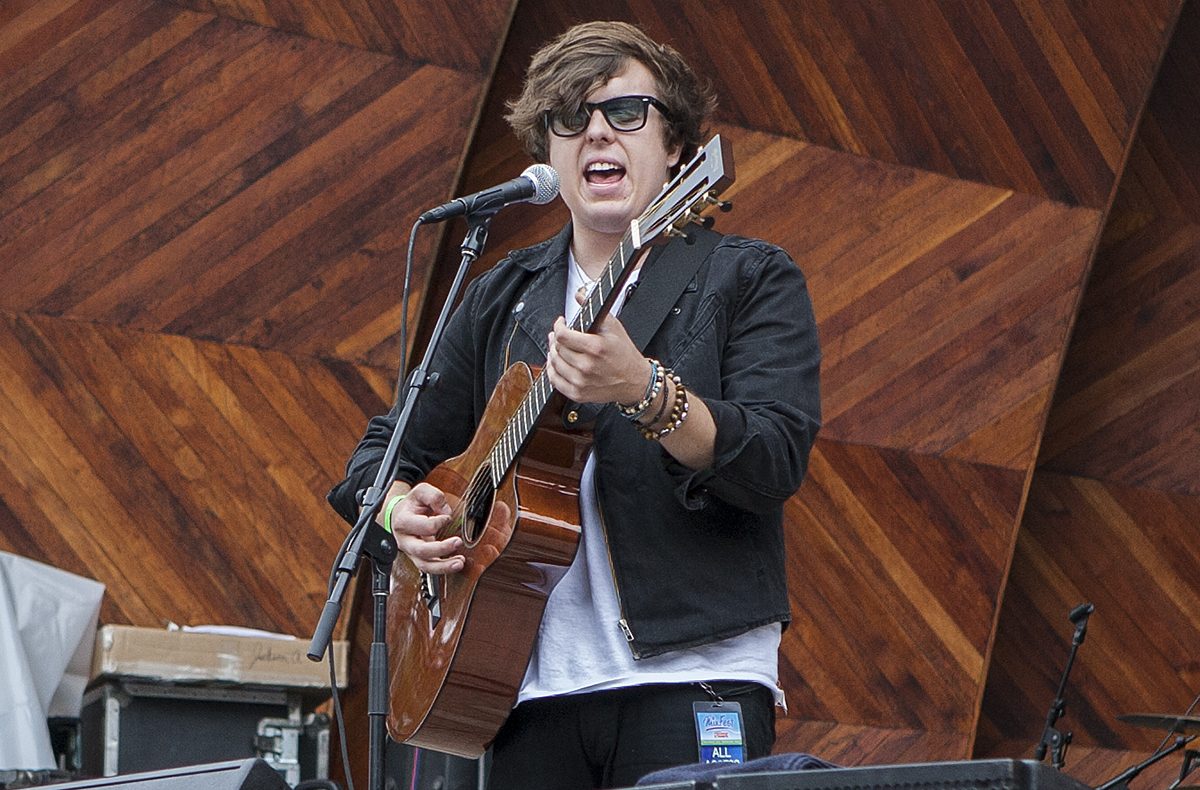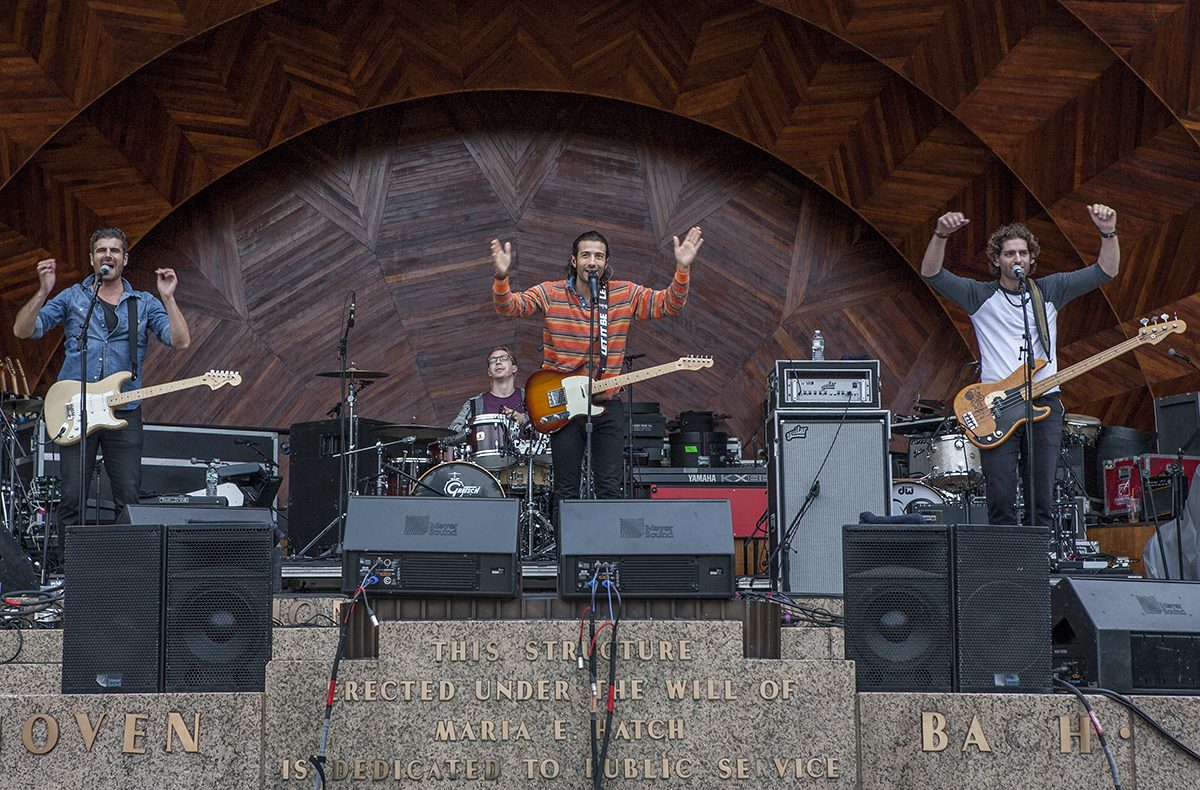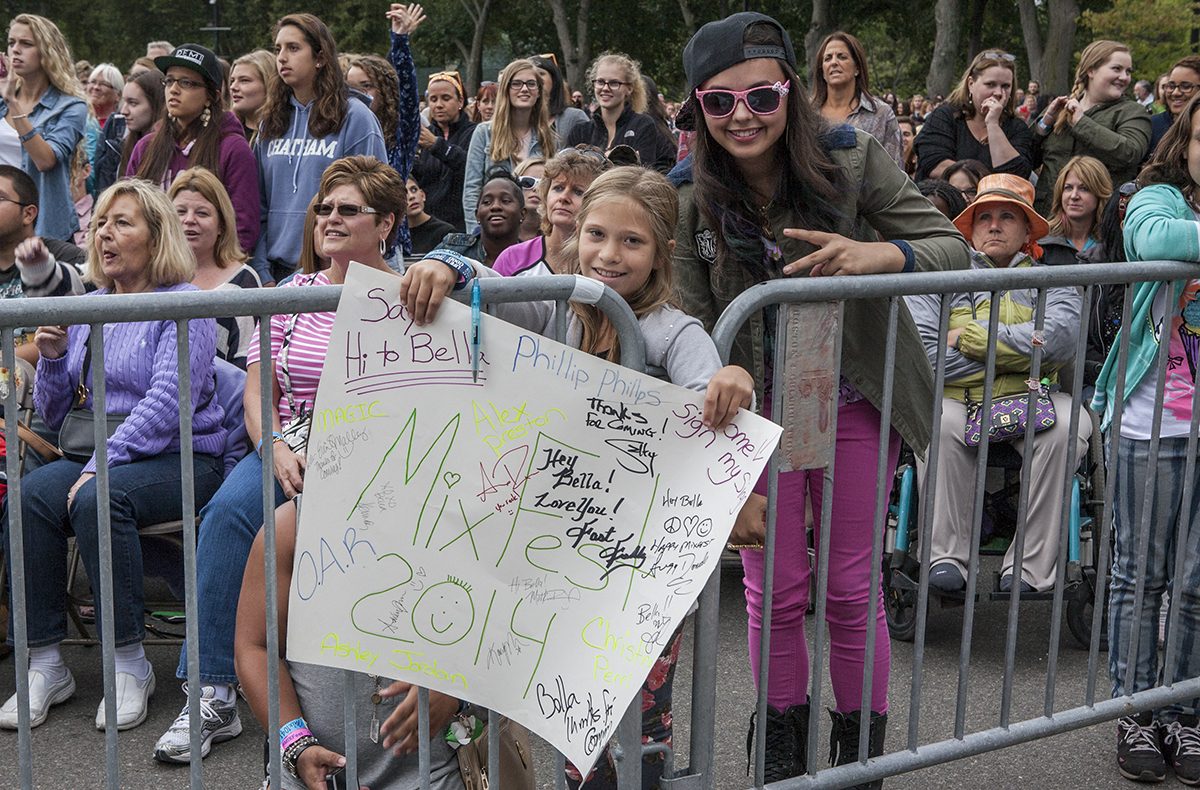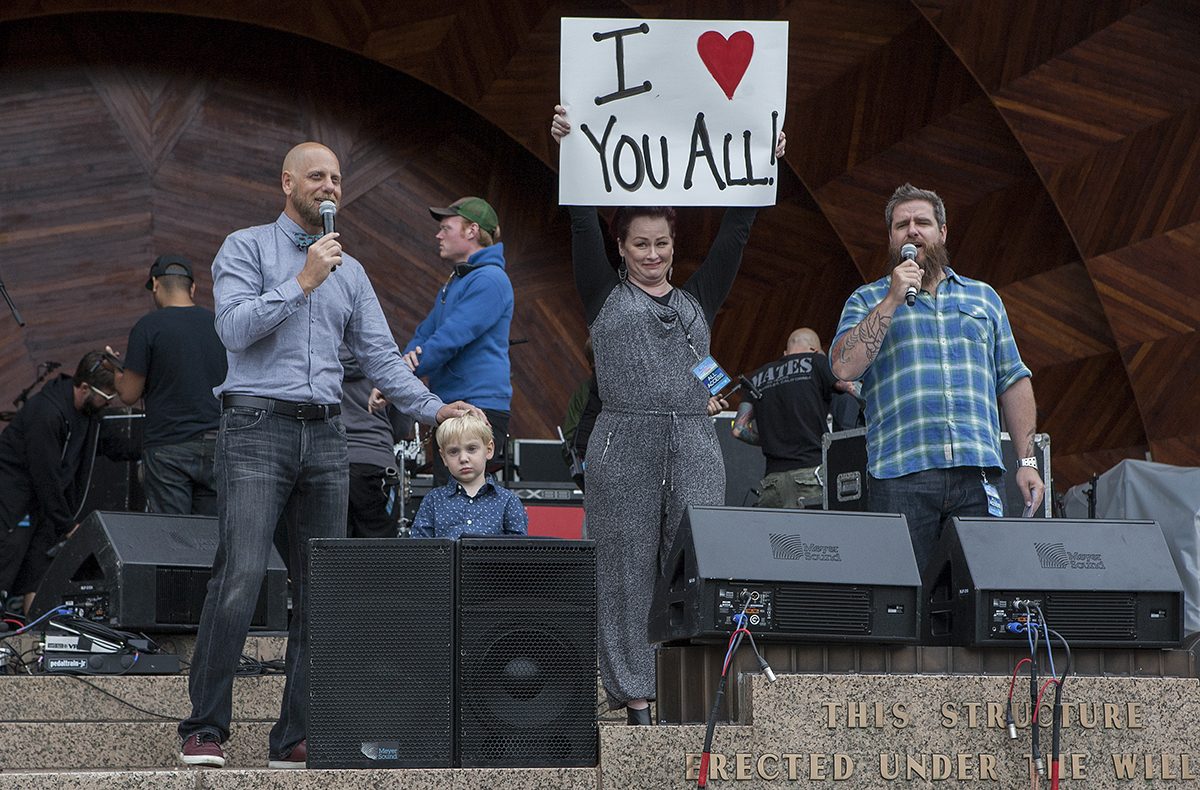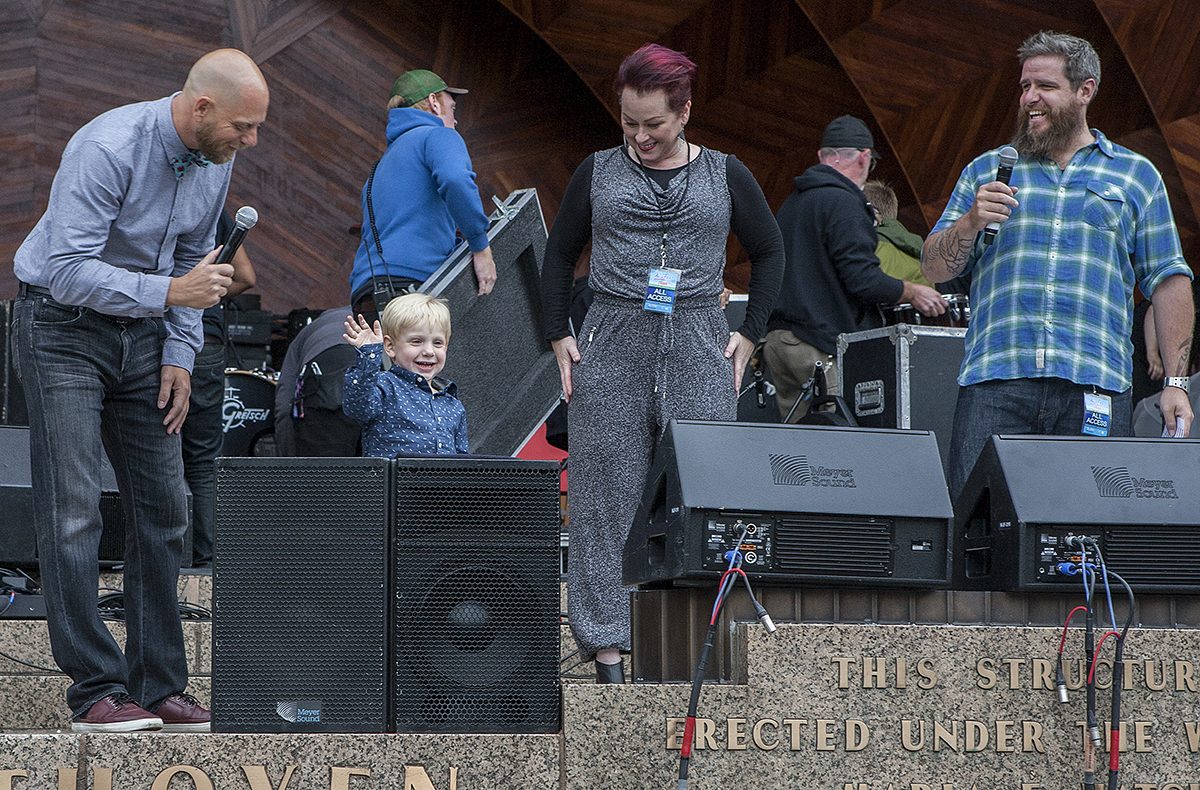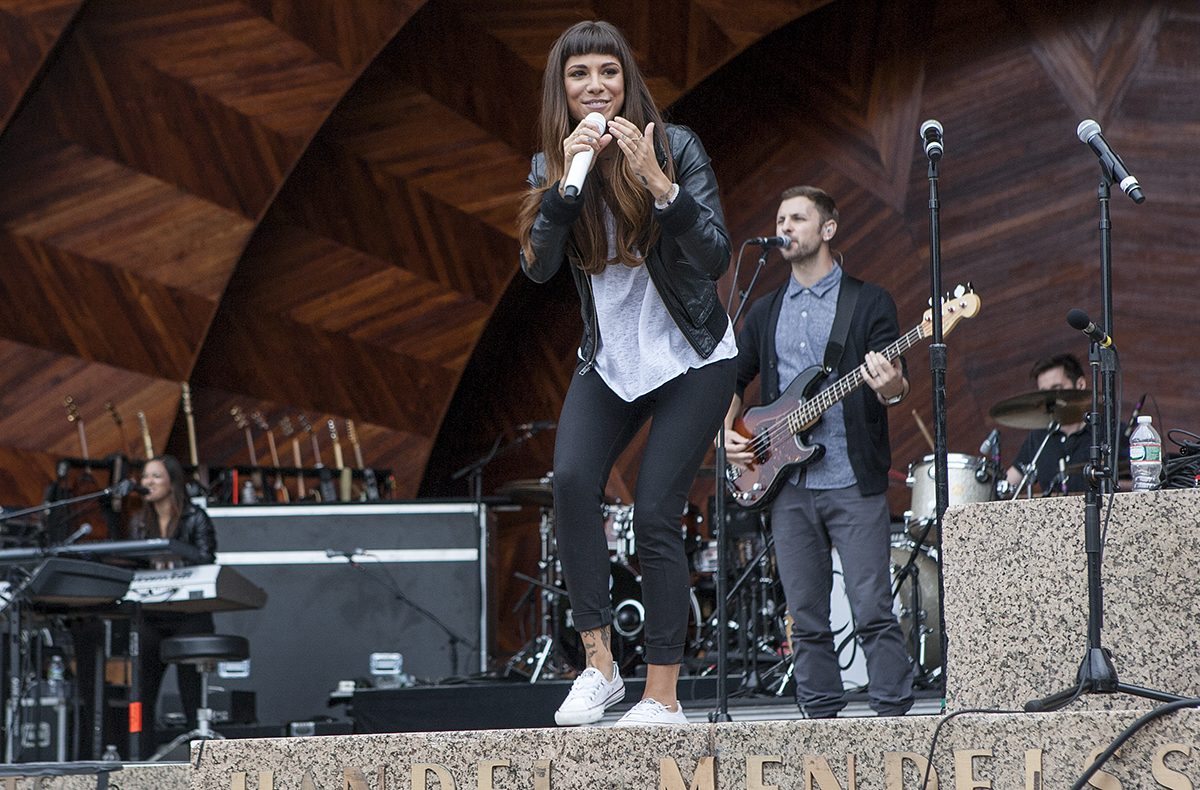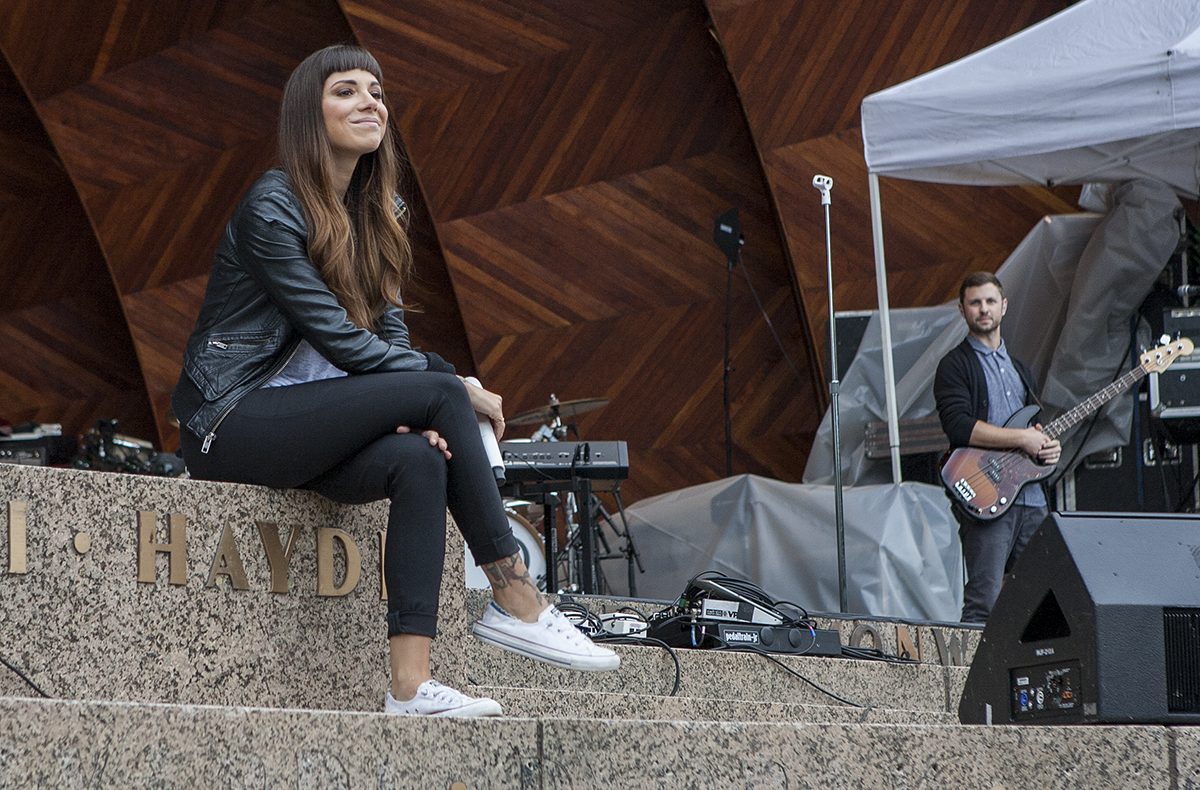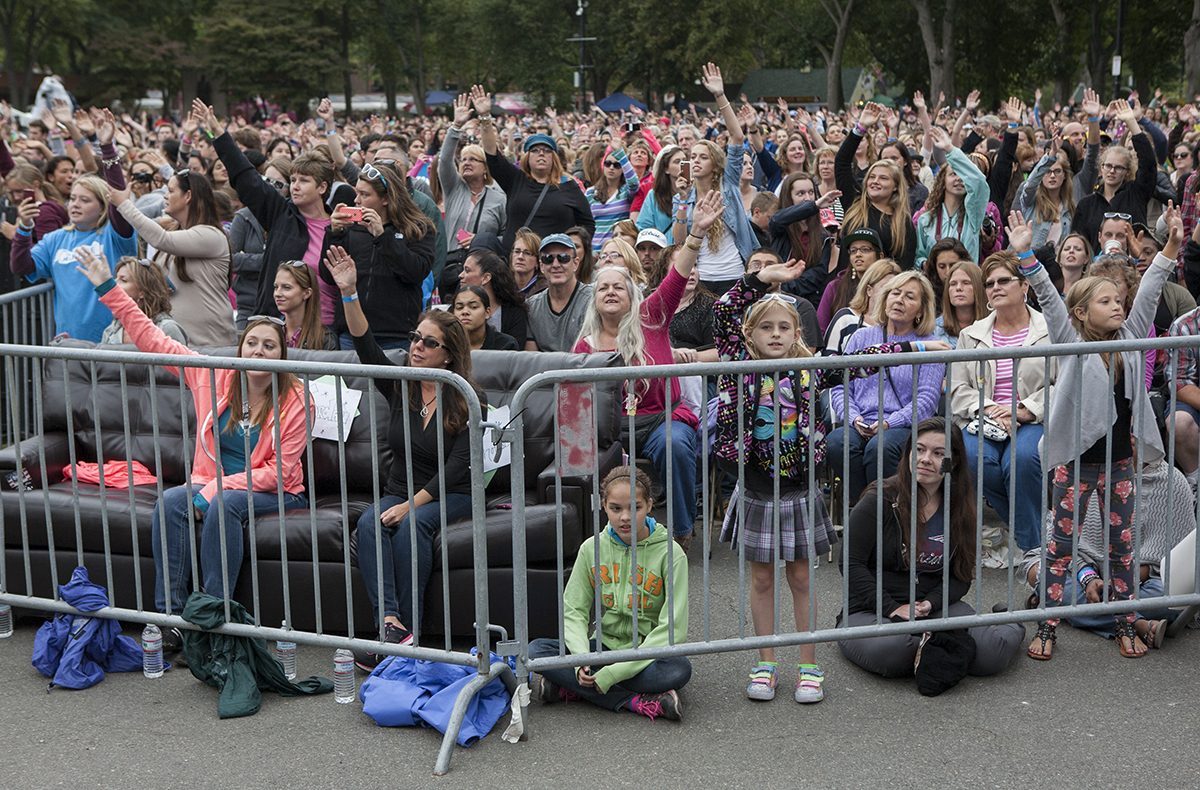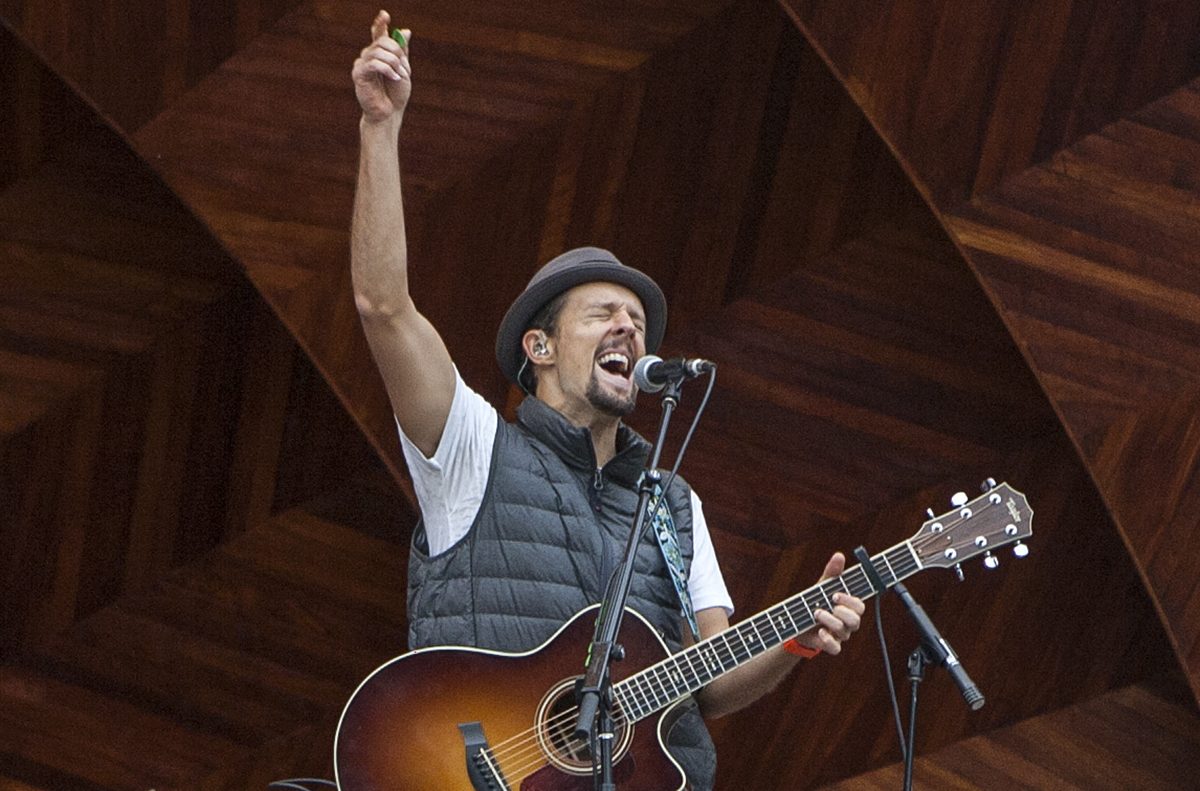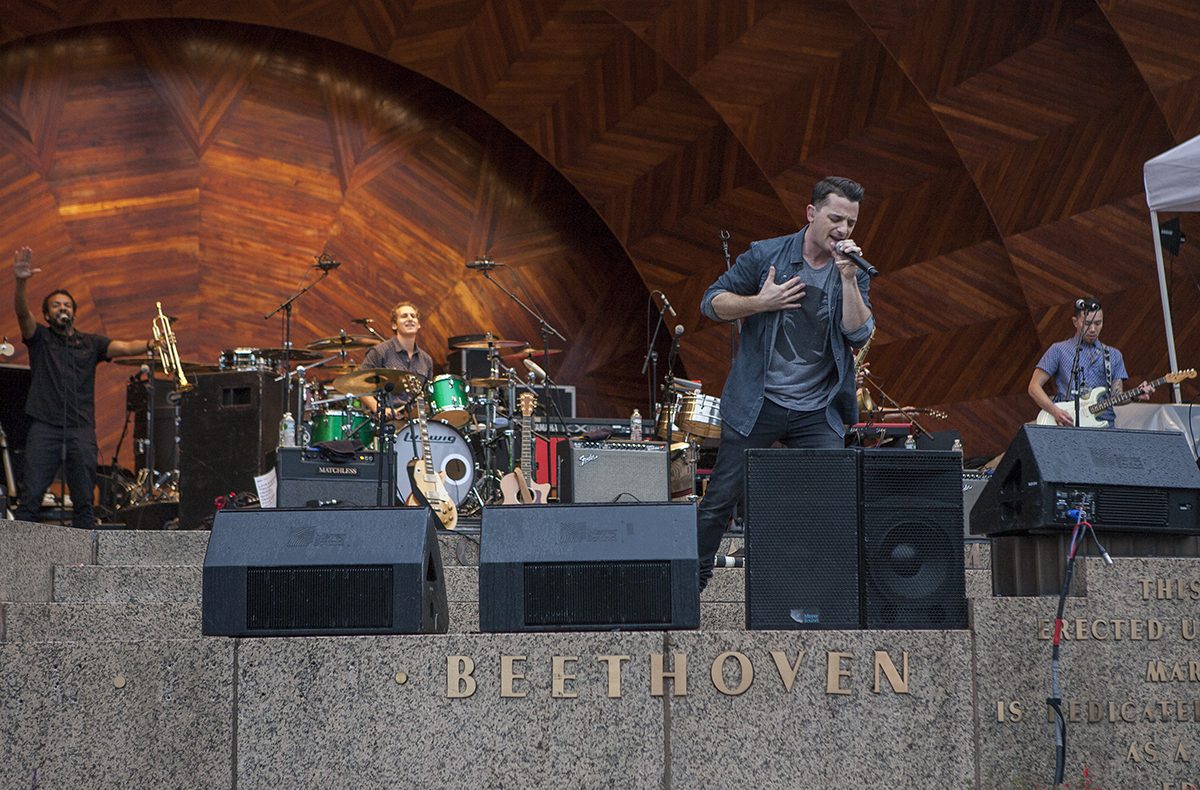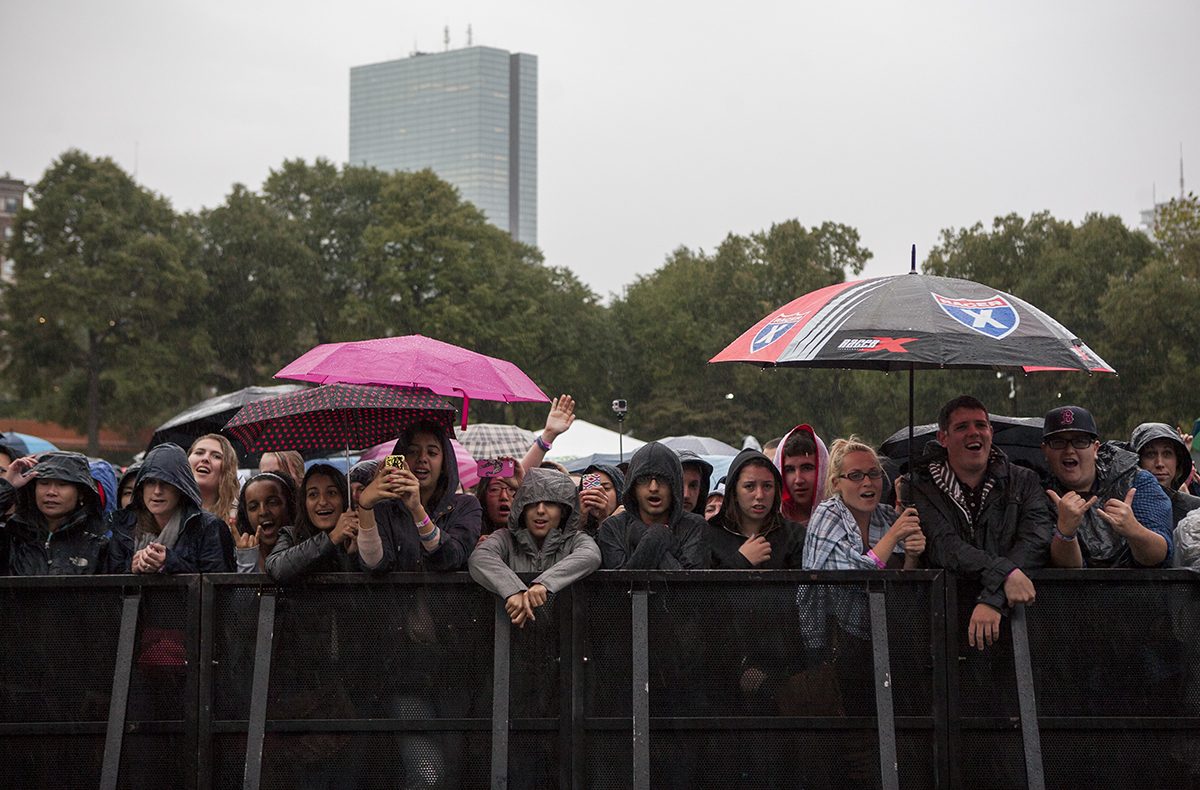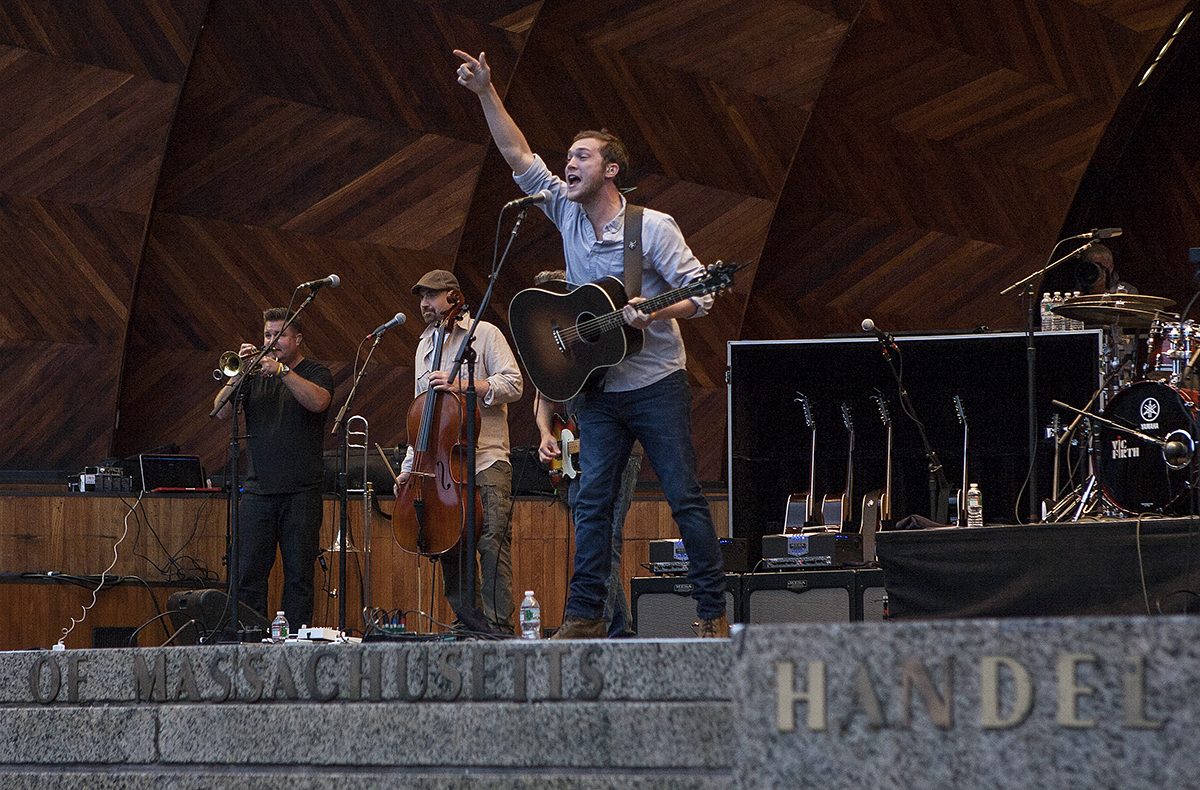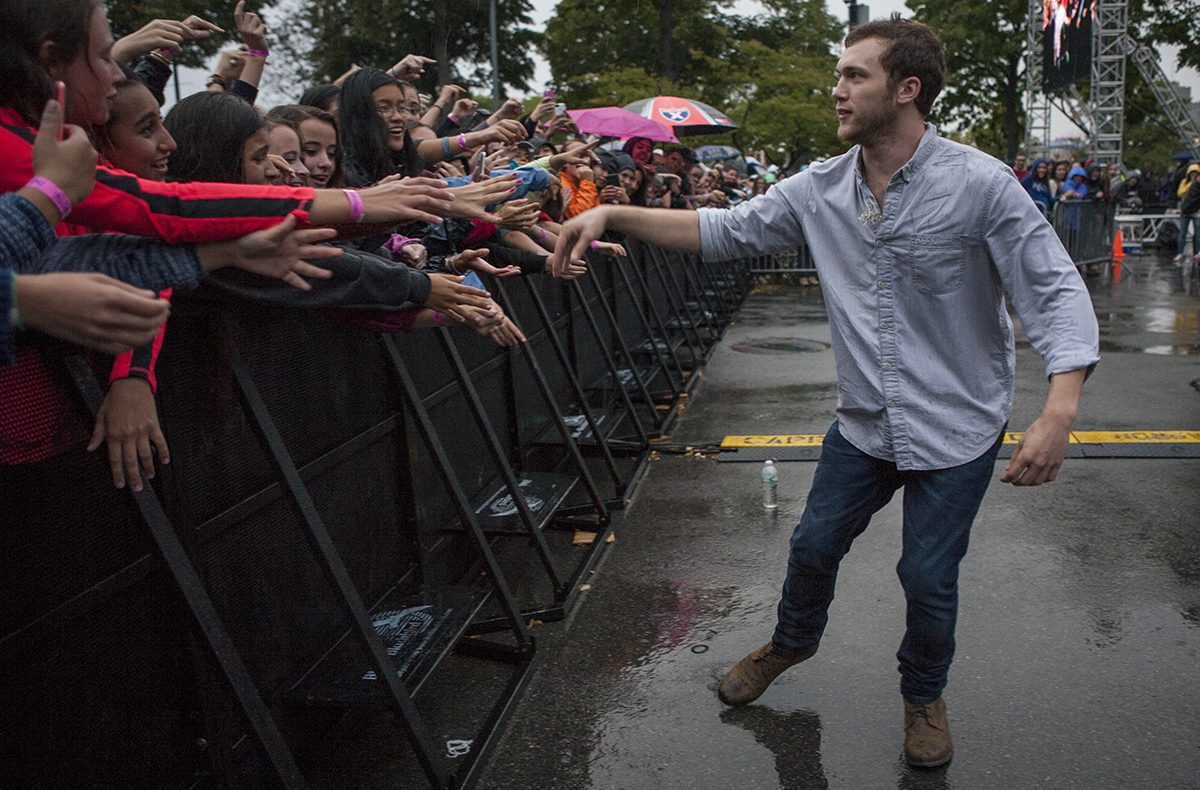 ---