Photos from the Patriots Super Bowl Victory Parade
Belichick cracked a smile, Brady held on to his kid, and Gronk chugged beer.
---
Despite the weather-related delay, a fleet of 25 duck boats rolled on through the streets of Boston on Wednesday afternoon, celebrating the New England Patriots' victory against the Seattle Seahawks in Super Bowl XLIX.
Thousands of fans lined the parade route, some defying police officers' requests not to climb on top of snow banks left behind by two winter storms that recently hit the area.
Loud cheers erupted as the parade, which began at the Prudential Tower, made its way down Boylston Street, with Patriots owner Robert Kraft waving the Lombardi Trophy in the air. Julian Edelman climbed on top of his duck boat, while Rob Gronkowski leaned heavily out of his, fist pumping and chugging a can of beer along the way. The usually stoic Bill Belichick smiled and waved at fans, accompanied by his girlfriend Linda Holliday, while MVP Tom Brady rejoiced in the victory with five-year-old son Benjamin in his arms.
Check out photos from the Patriots' Super Bowl victory parade below.
---
New England Patriots Super Bowl Victory Parade 2015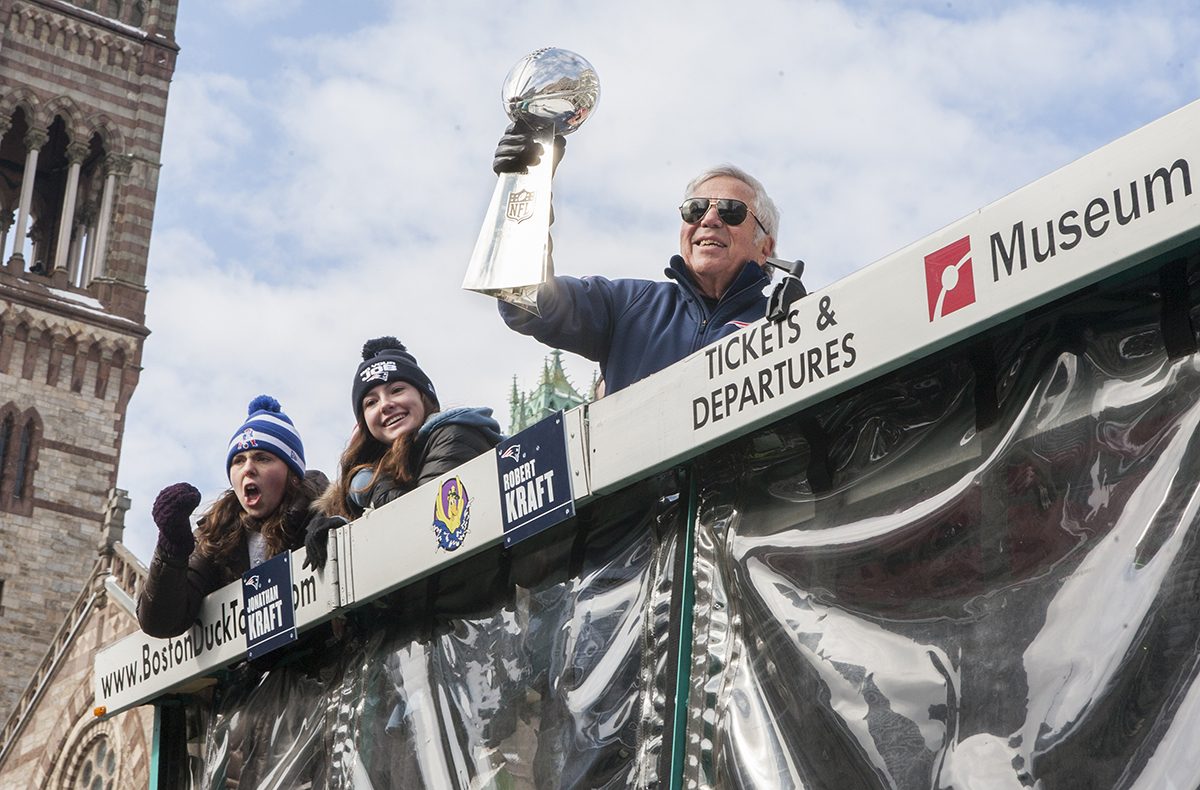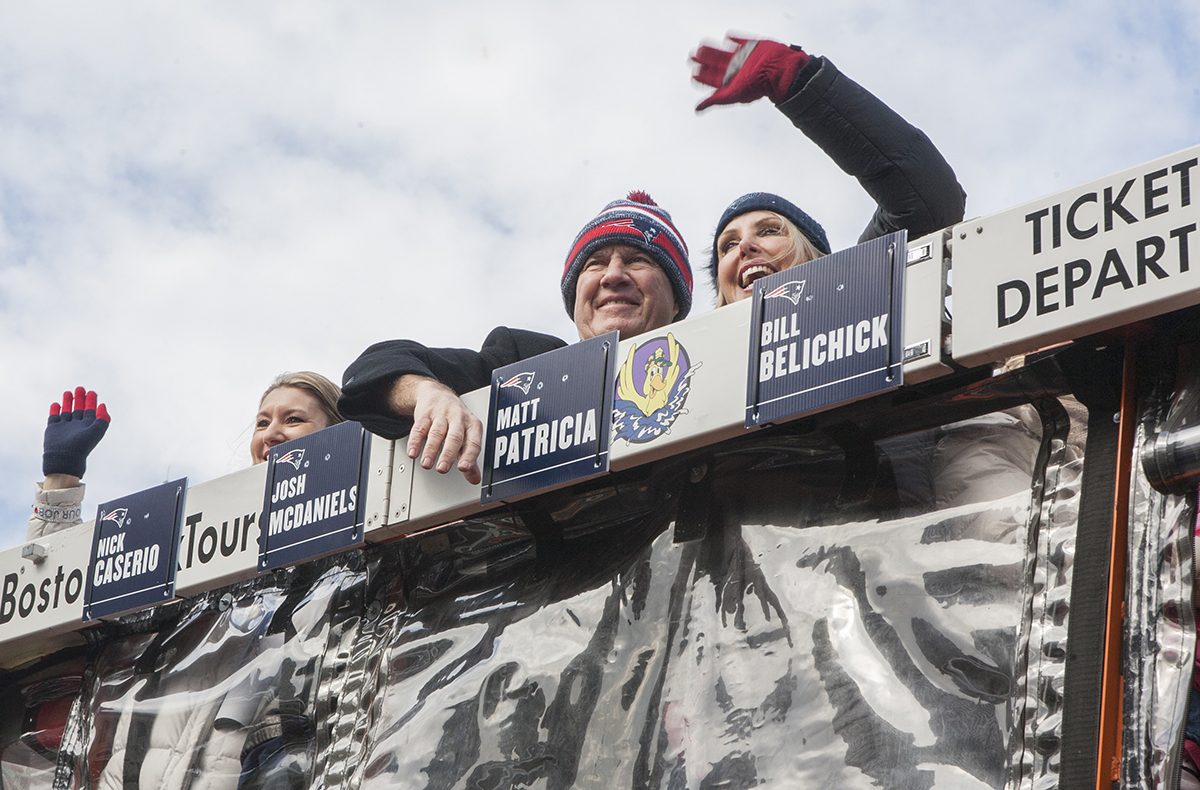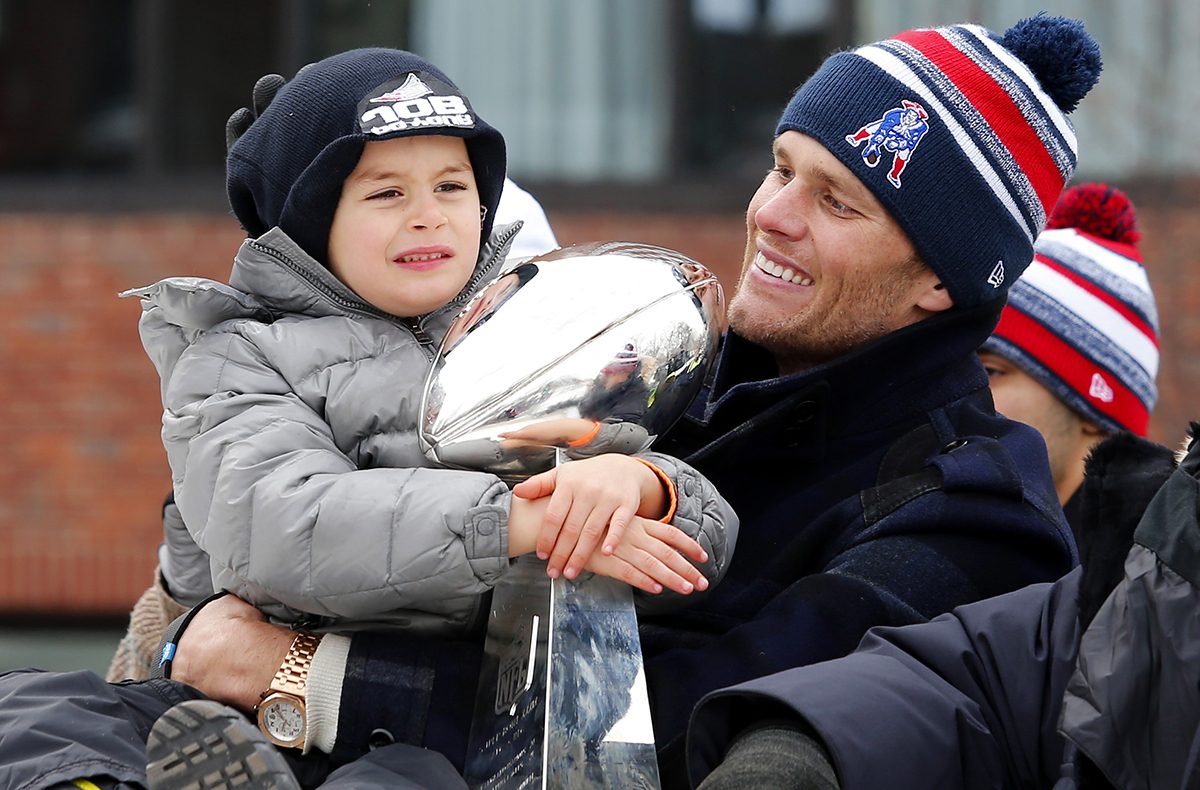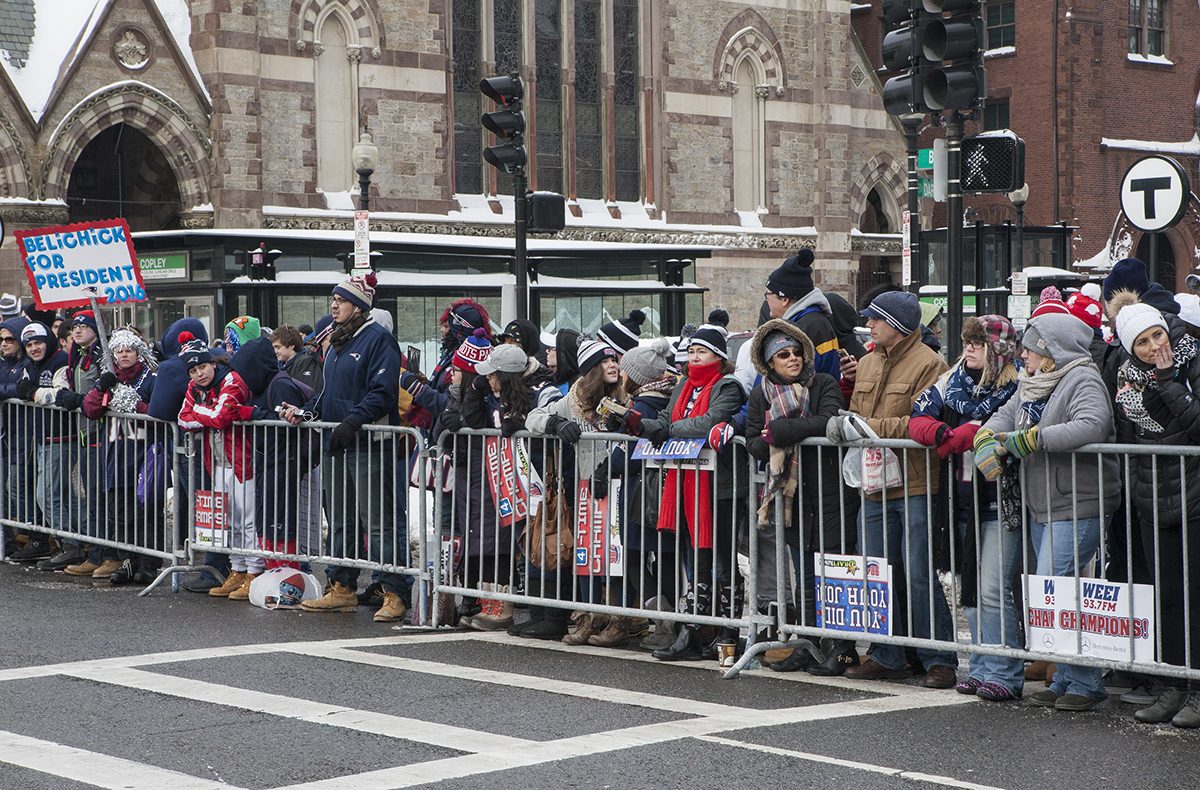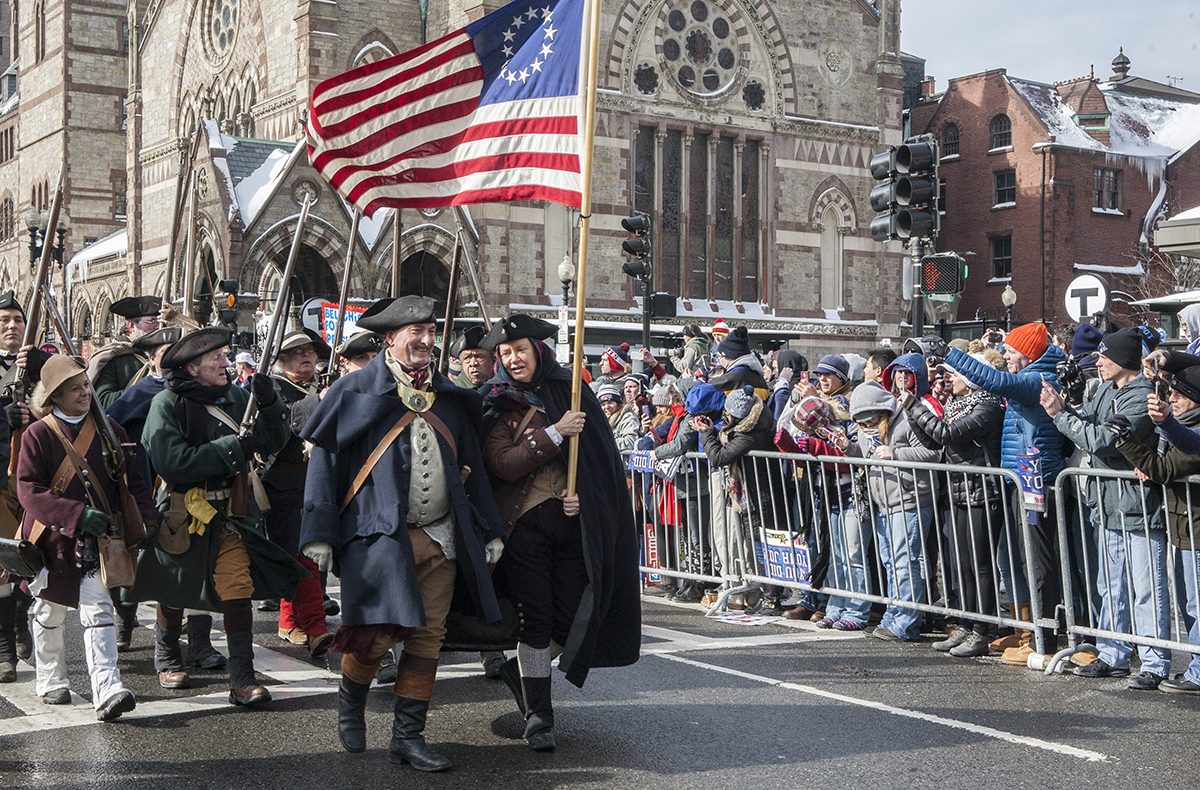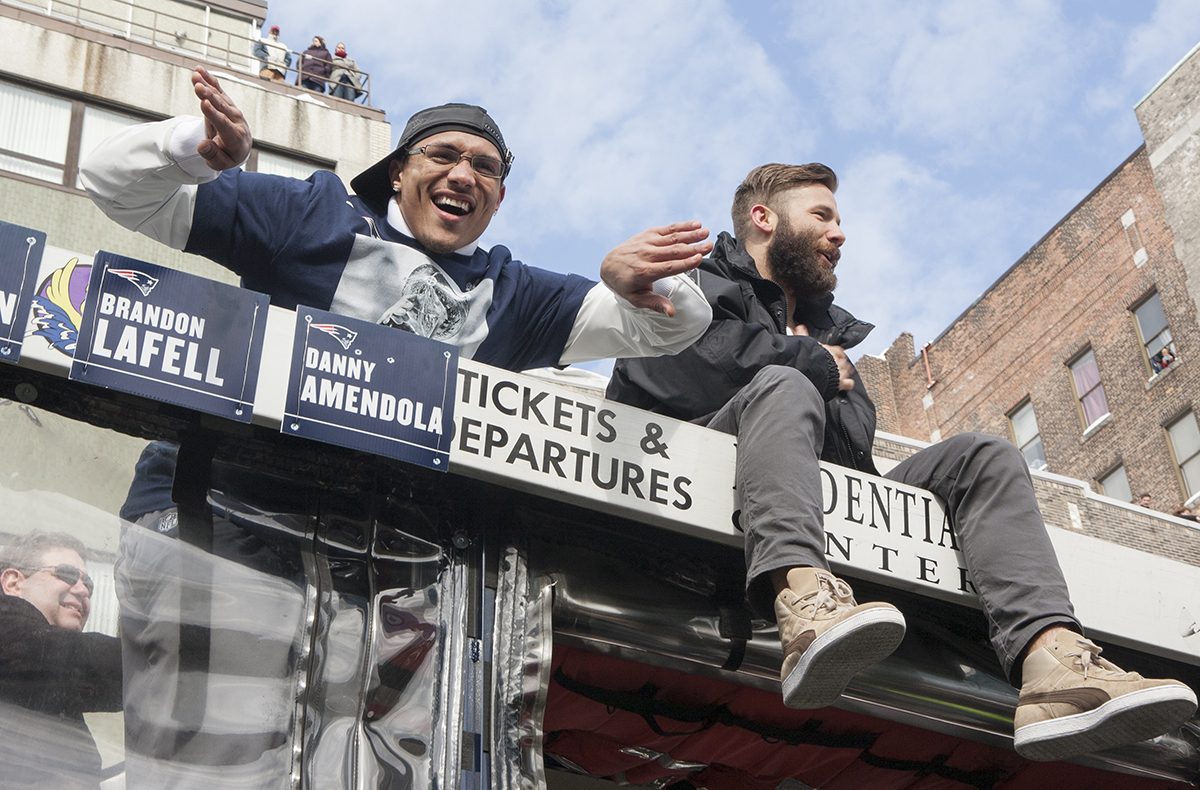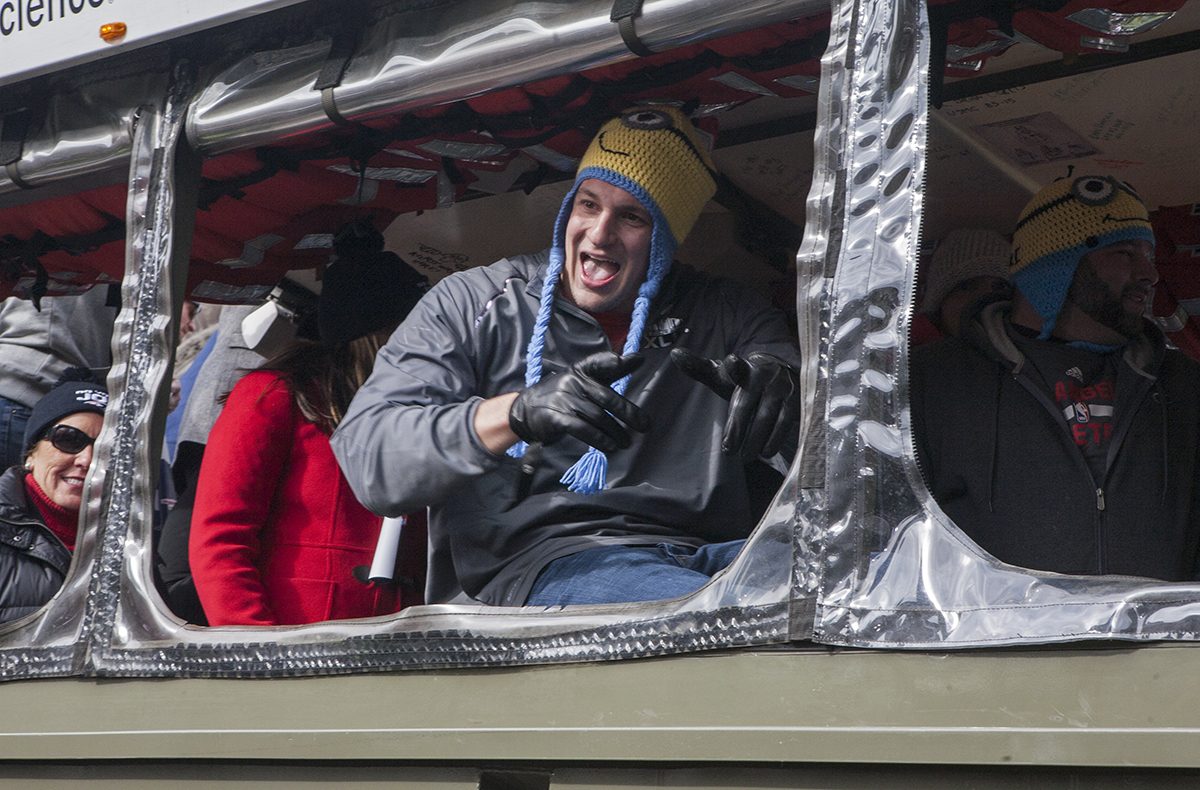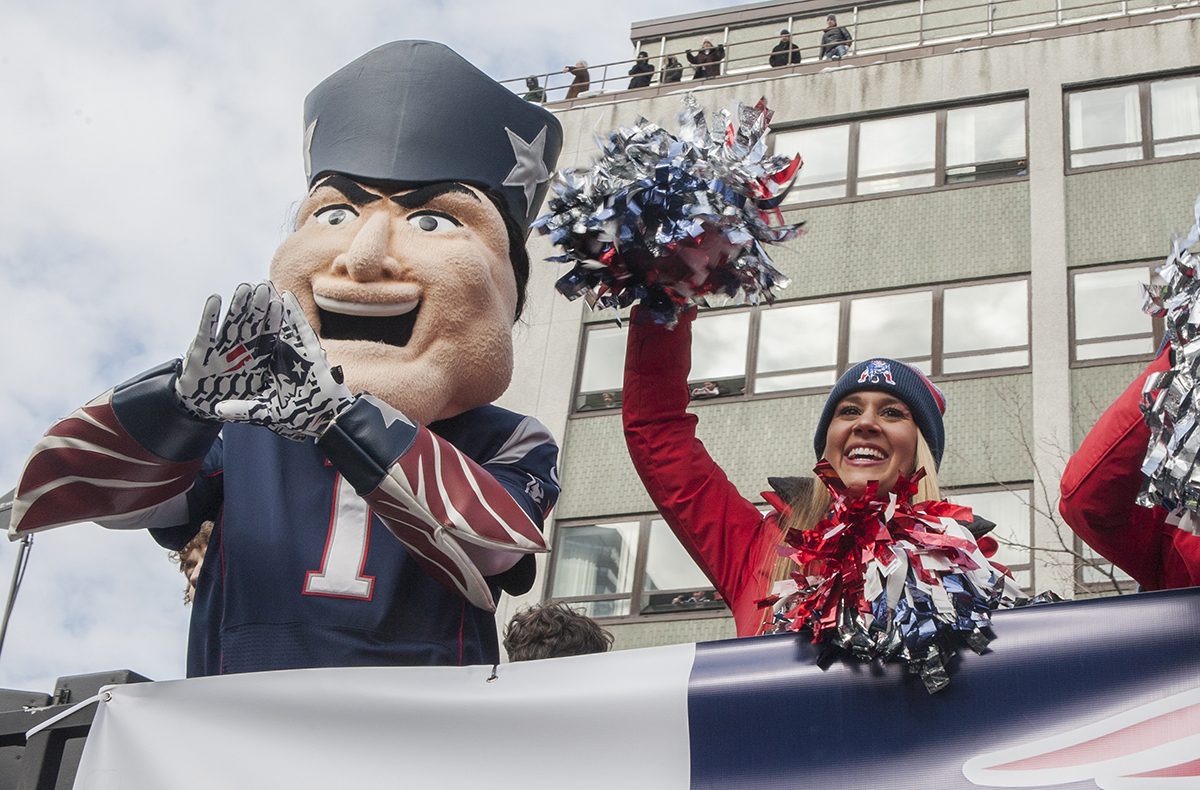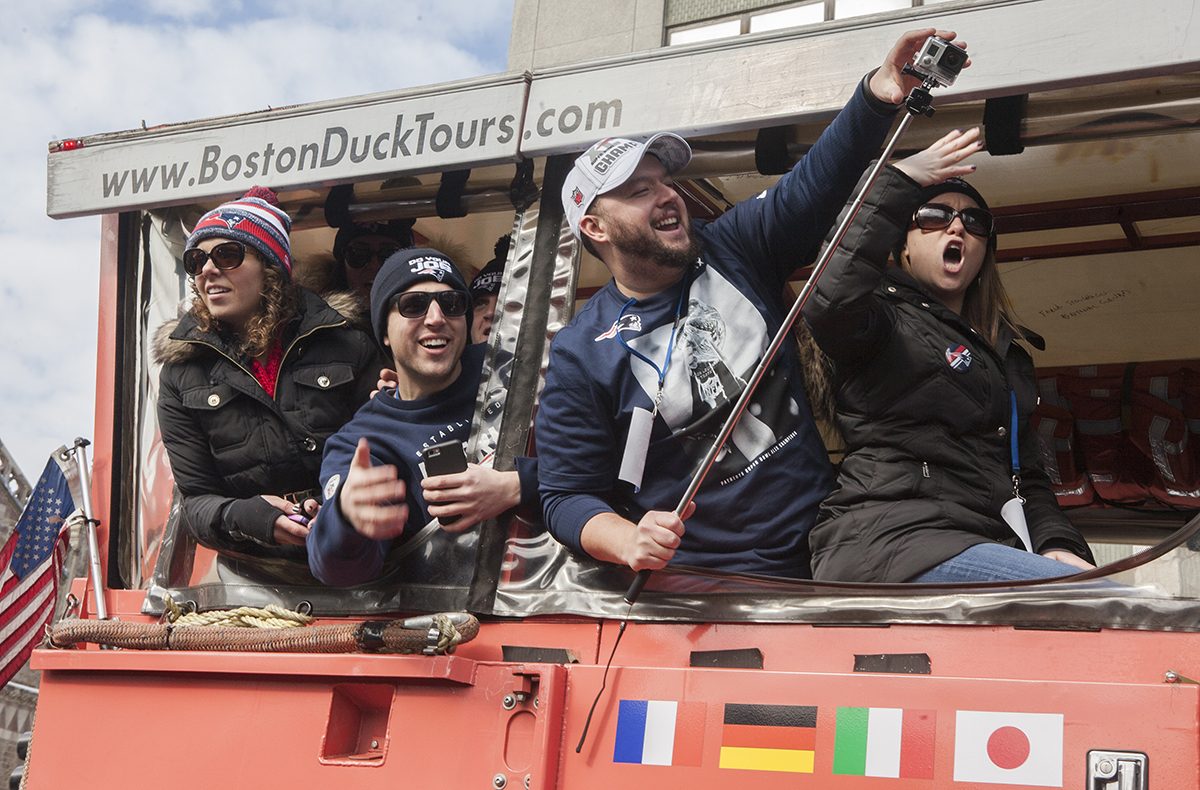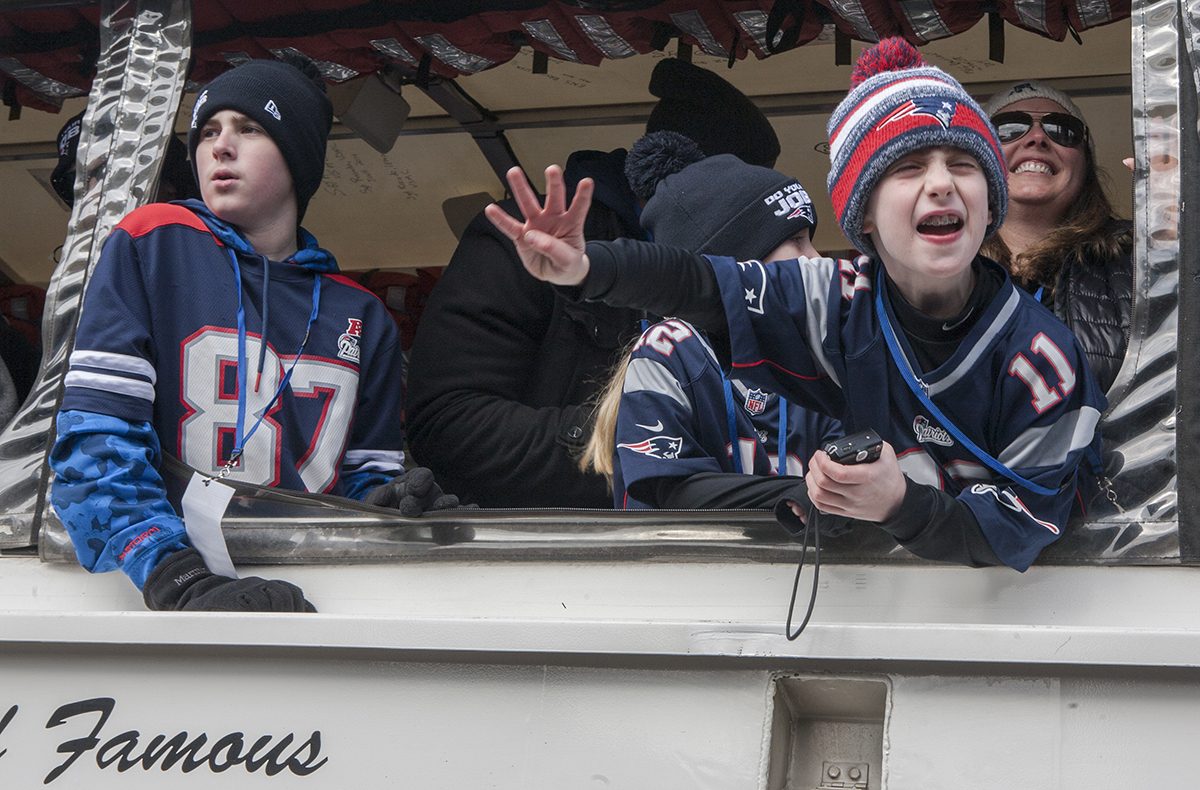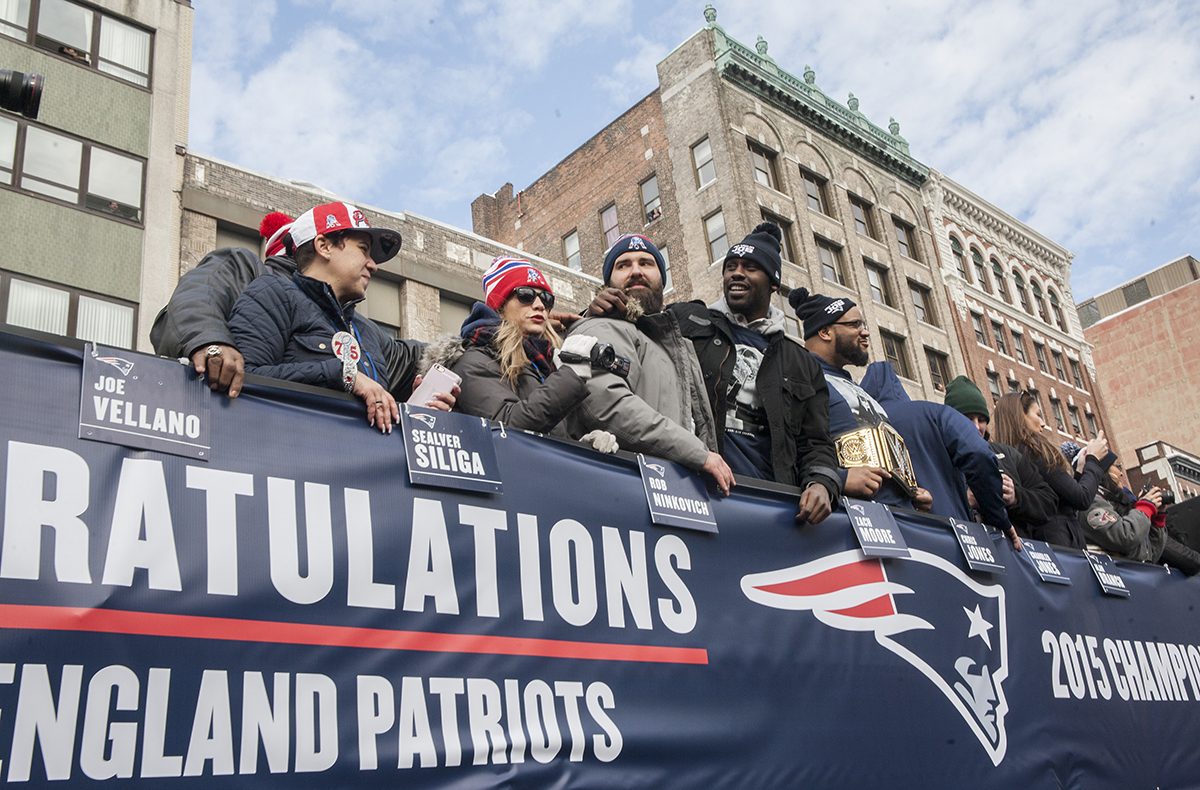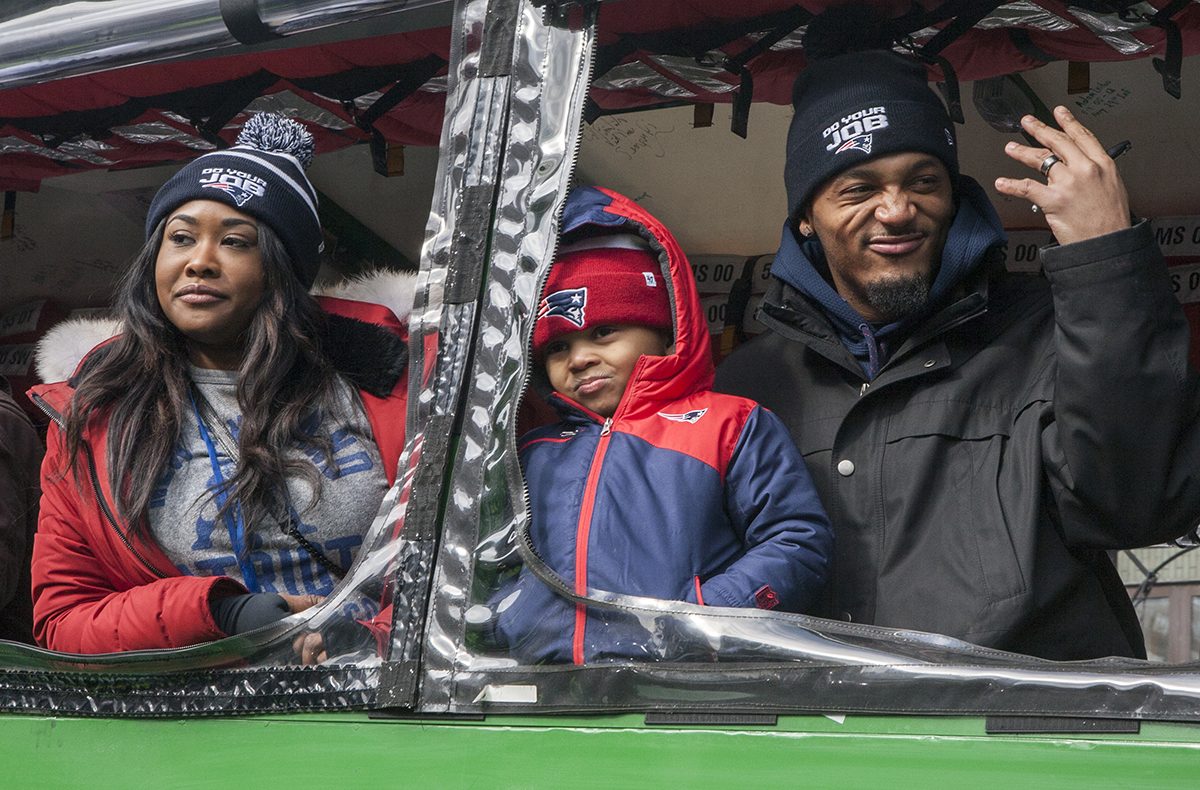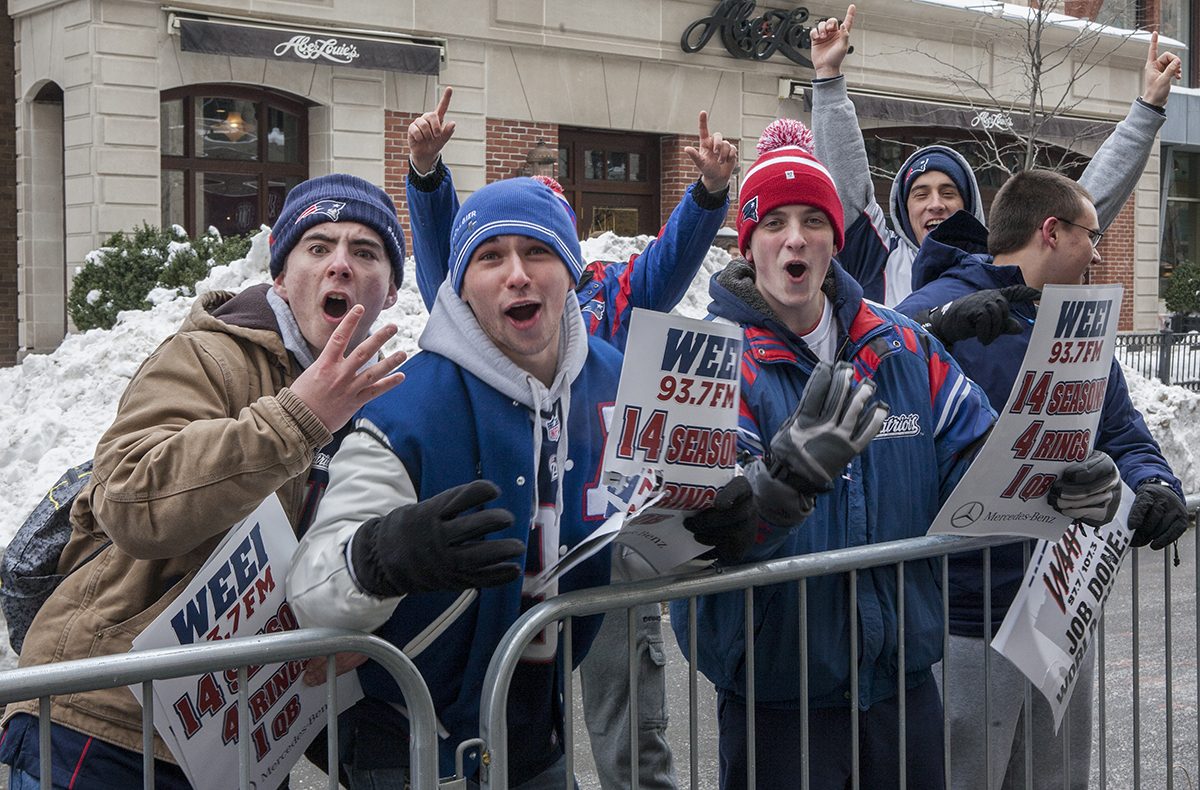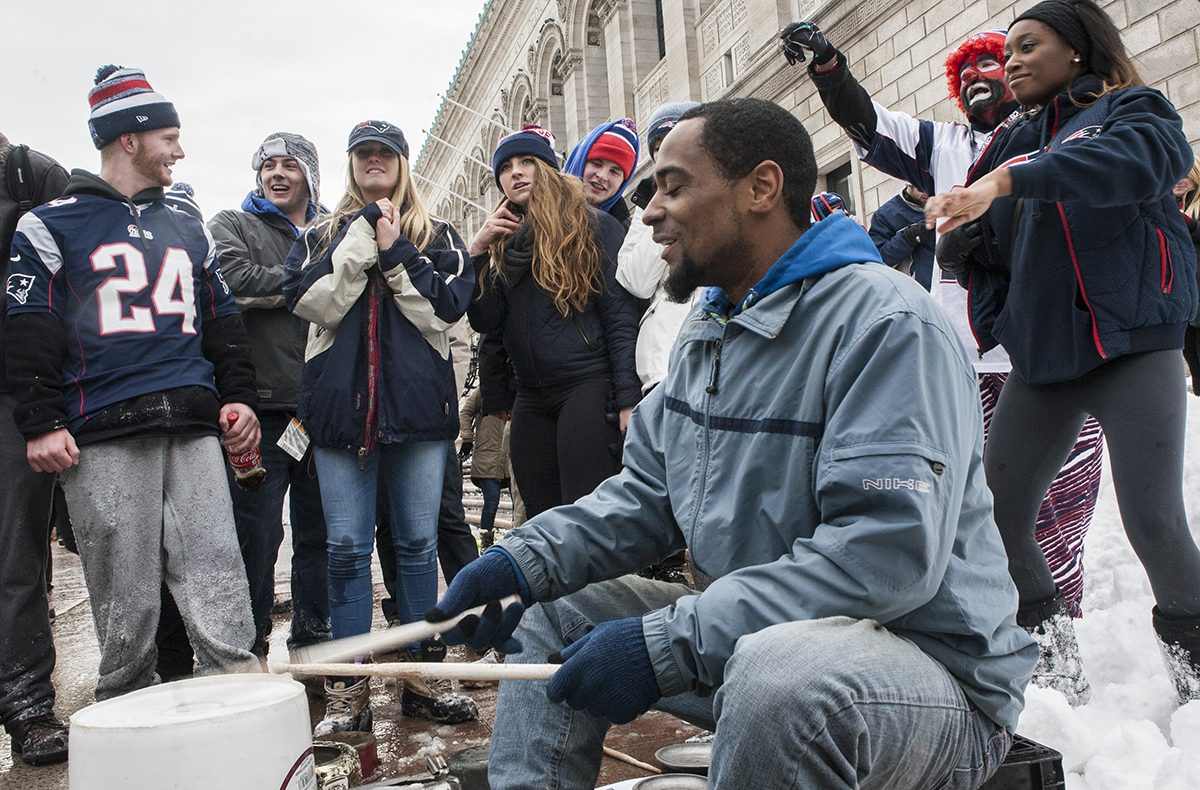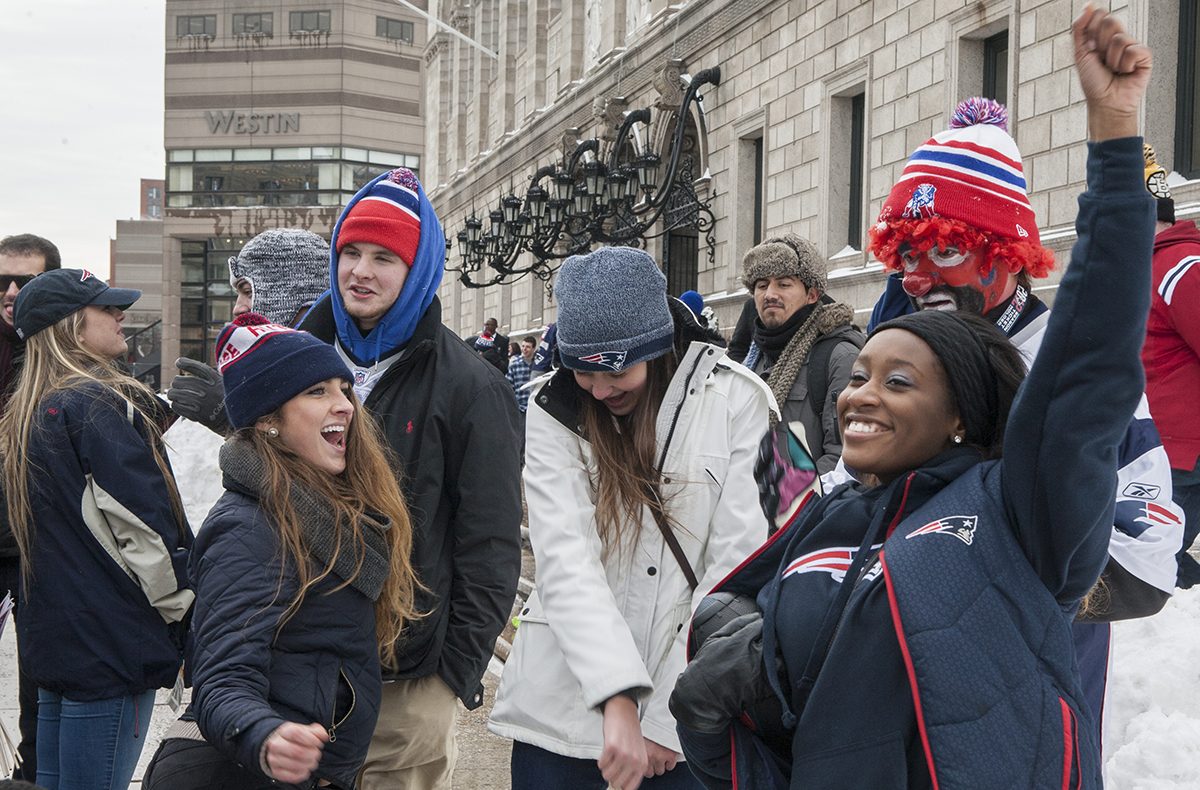 ---