Scare Some Lobsters with These New Keds
The brand's latest collaboration with a local designer is inspired by a lobsterman's bait bag.
---
Have you ever gotten your feet tangled in a net, looked down, and thought, "Now that would be a cute sneaker!"
Well, you're in luck, because Tuesday Keds released a new pair of specialty sneakers, designed by Maine-based accessories designer Alaina Marie, and inspired by a lobsterman's bait bag.
The collaboration is part of Keds' new collection Ladies for Ladies, which features—you guessed it—sneakers for us gals that are designed by us gals.
Alaina Marie is the second designer to take a stab at it, but the first who's from New England. (Kristin Texeira, an artist from NYC, also has a line in the collection.) Marie was born and raised in Maine, and she credits the natural environment of her home state for providing the inspirations for her designs. She currently sells a line of handmade bags on her website and in numerous stores across the country.
Put these sneaks on, and you just might be inspired to catch tonight's dinner.
Available online at keds.com.
---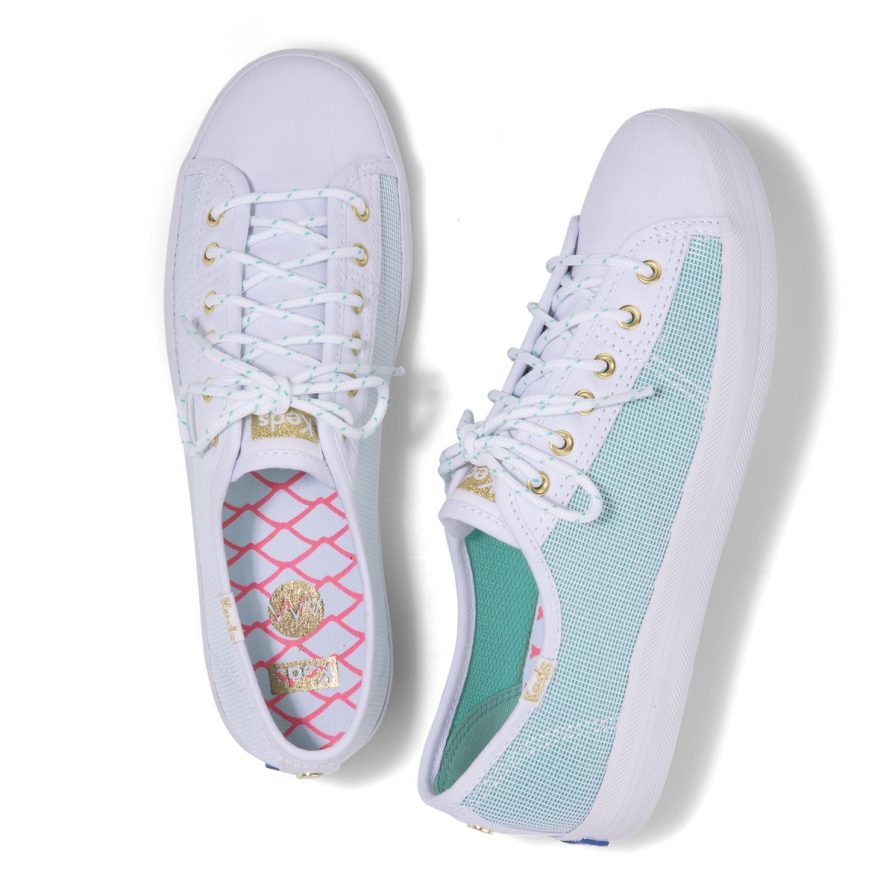 ---