New Health and Fitness Program 'HoodFit' Hits Boston
The movement, created by a MassHousing employee, seeks to get the community in shape, one neighborhood at a time.
---
Thaddeus Miles is the director of public safety for MassHousing, so he drives all over the state visiting the properties he's responsible for protecting. And when you're driving on the Pike all day, it's hard to not crave some Dunkin. "My job has me all over the state," he says. "I'm in Springfield, I'm on the Mass Pike, so I have to get those two slices of Papa Gino's." We hear that.
But last April, after a hard look in the mirror, Miles realized that he needed to make a change. "I had high blood pressure and an enlarged heart," he says. "I needed to get back to my own exercise. Now, I'm back in the gym. I'm lifting, I'm running, I'm swimming. I've lost 50 pounds since April. The better you can do for yourself, the better you do for your community."
It's that attitude that led Miles to create "HoodFit," a program aimed at getting the neighborhood in shape. "There are serious issues with weight in our community, such as depression, high blood pressure, and diabetes," Miles says. And yes, he's aware that the name "HoodFit" may be a bit controversial or offensive for some people. But, he says, it's a matter of understanding what the term really means.
"Some people are going to have issues with saying the word 'hood,' but they need to understand what it really means," Miles says. "Hood is just home. It's just where you live. We are using it because when we talk about young people, they don't say the 'community' or the 'neighborhood,' they say their 'hood.' There are negative connotations, but for me, 'hood' is where I grew up. Being in that community and coming from the community, the 'hood' is about self advocacy and being your own personal agent. It's about being able to understand coming from struggle to learn powerful life lessons: strength, perseverance, and determination. You find your strength by taking the positive aspects of your community."
Miles created HoodFit by meeting with different groups across the city looking for ways to engage communities. He worked with the co-owner of CrossFit on the Hill in Roxbury Crossing and various other community leaders. He sees HoodFit as a program for everyone. "Men, women, Caucasians, Latinos, African Americans, those that are wealthy and educated, and those that are still on their journey. Everyone is welcome," he says. "It's open to anybody. It's not just an 'urban' thing."
Still, when creating a new community group, you need events to go to and places to work out. The team has taken spin classes, CrossFit classes, and recently held its first community day where more than 100 people, including about 70 children and teens, participated in physical activities. But for Miles, that's not enough. There are neighborhoods in Boston that don't have a yoga studio on every block, yet it's these areas that need it the most.
"The HoodFit team analyzed the current local races throughout Boston over the last 10 years, and we noticed none incorporated Roxbury," Miles says. "We want to change that. We believe Roxbury has some beautiful locations and running routes."
That's why the team created the upcoming "Embrace Your Journey Community Exercise II Run/Walk" event to be held September 13. They also created a Spring 2015 HoodFit Official Roxbury 5K Race. In addition, HoodFit will be offering a variety of fitness classes this fall.
"[HoodFit] is not an organization, it's a movement," Miles says. "We are trying to create opportunities for individuals within different communities to come together through different activities, whether that's fitness, or a community painting evening, or a community movie night."
To join HoodFit and learn more about the program visit their Facebook page or hoodfit.org.
Below, a video explaining more about HoodFit and a slideshow with images from the first community day.
---
HoodFit Community Day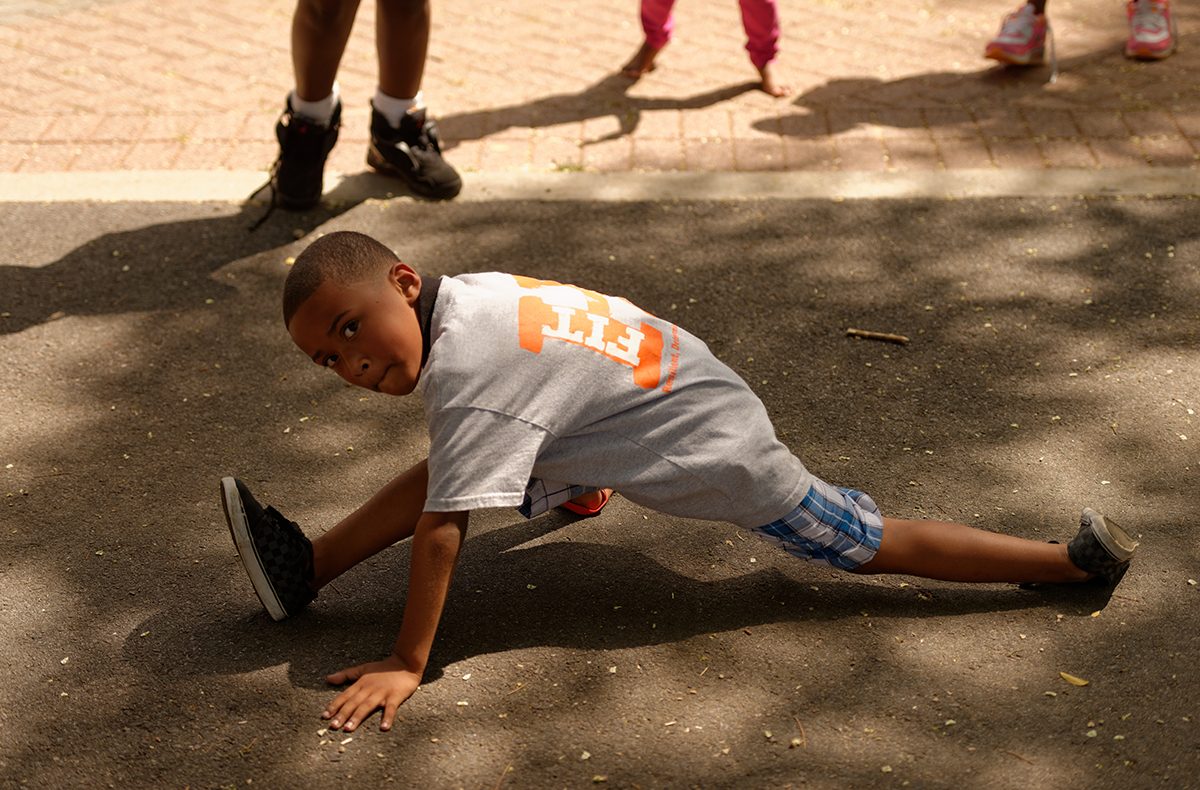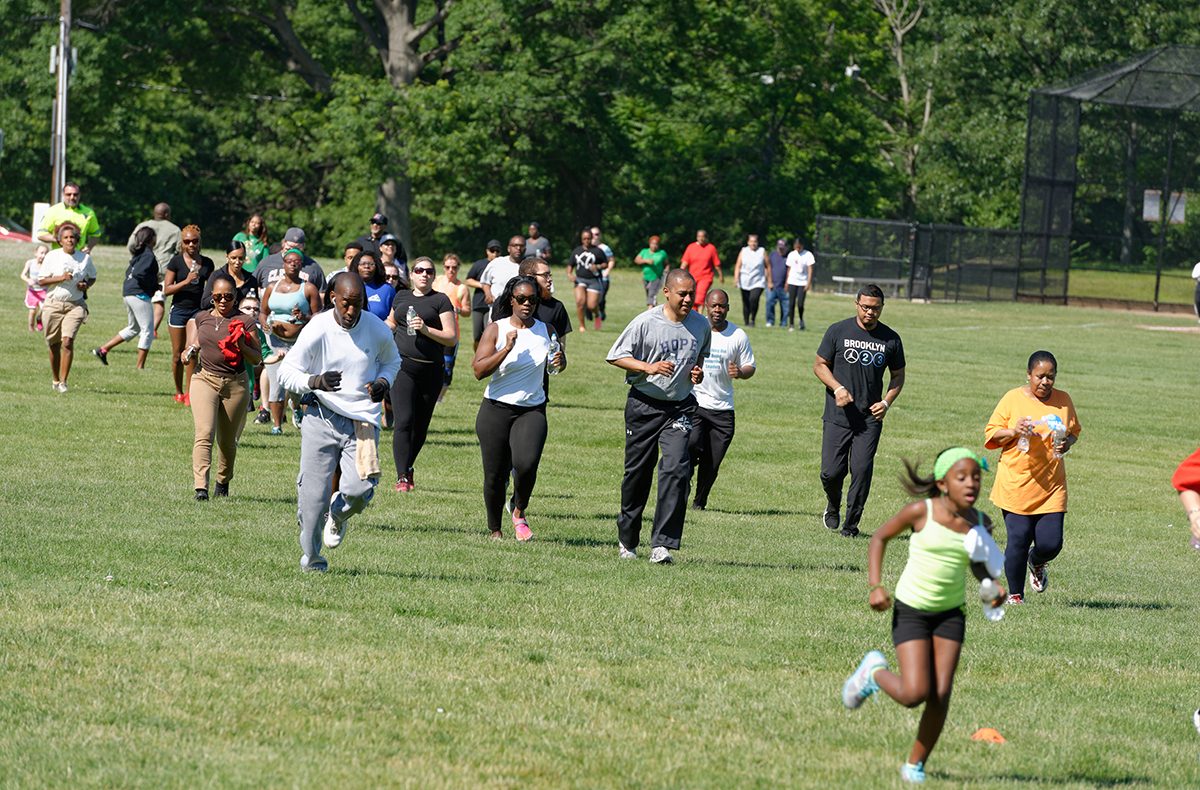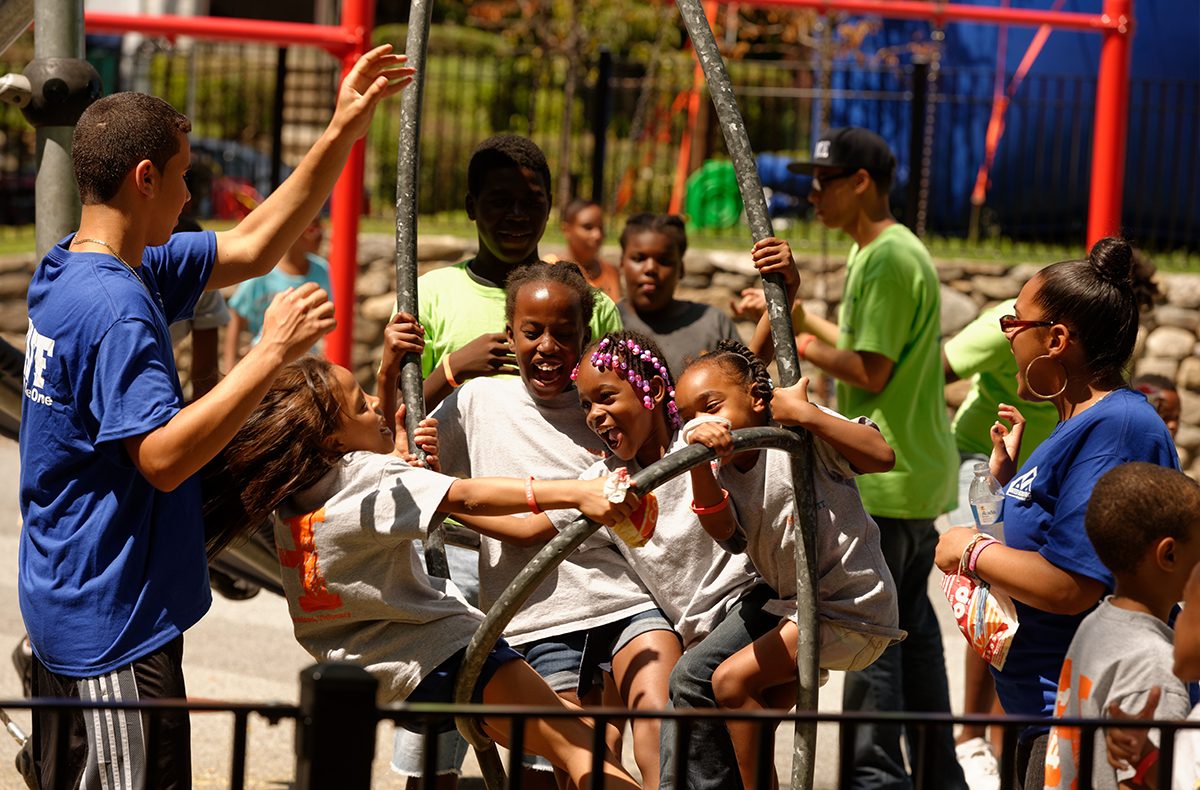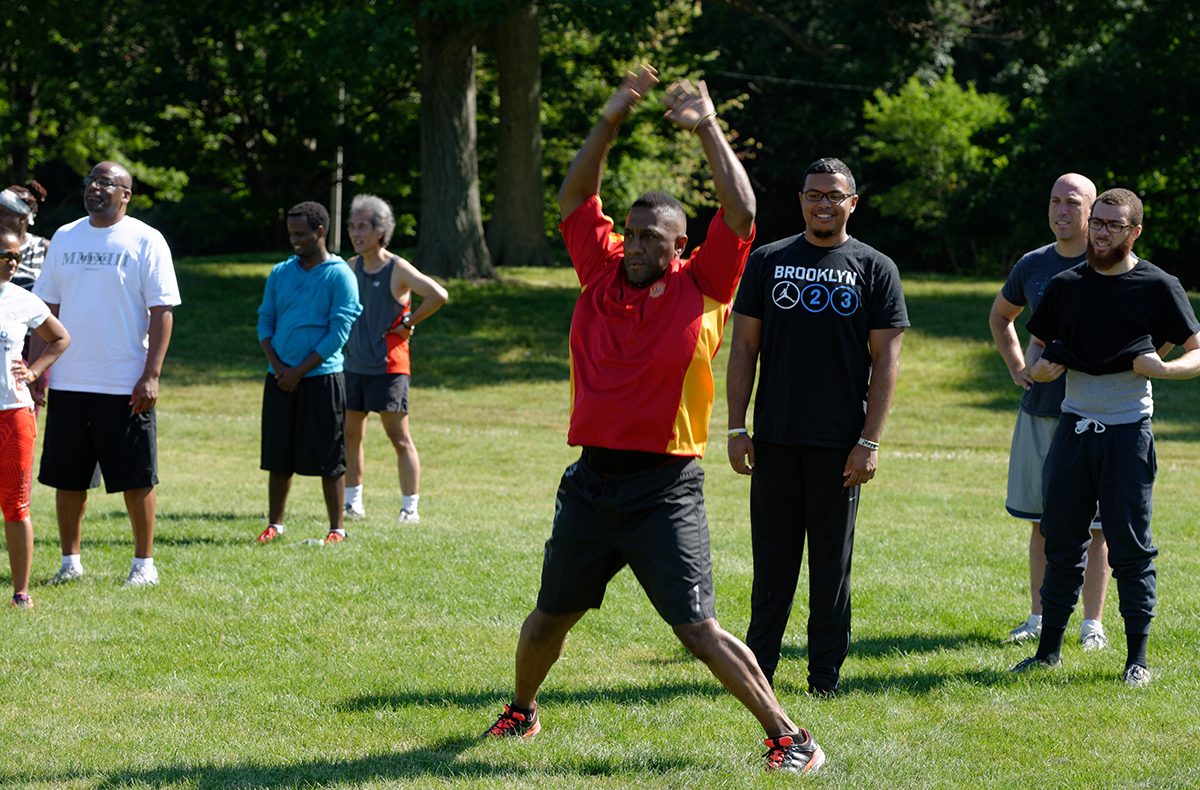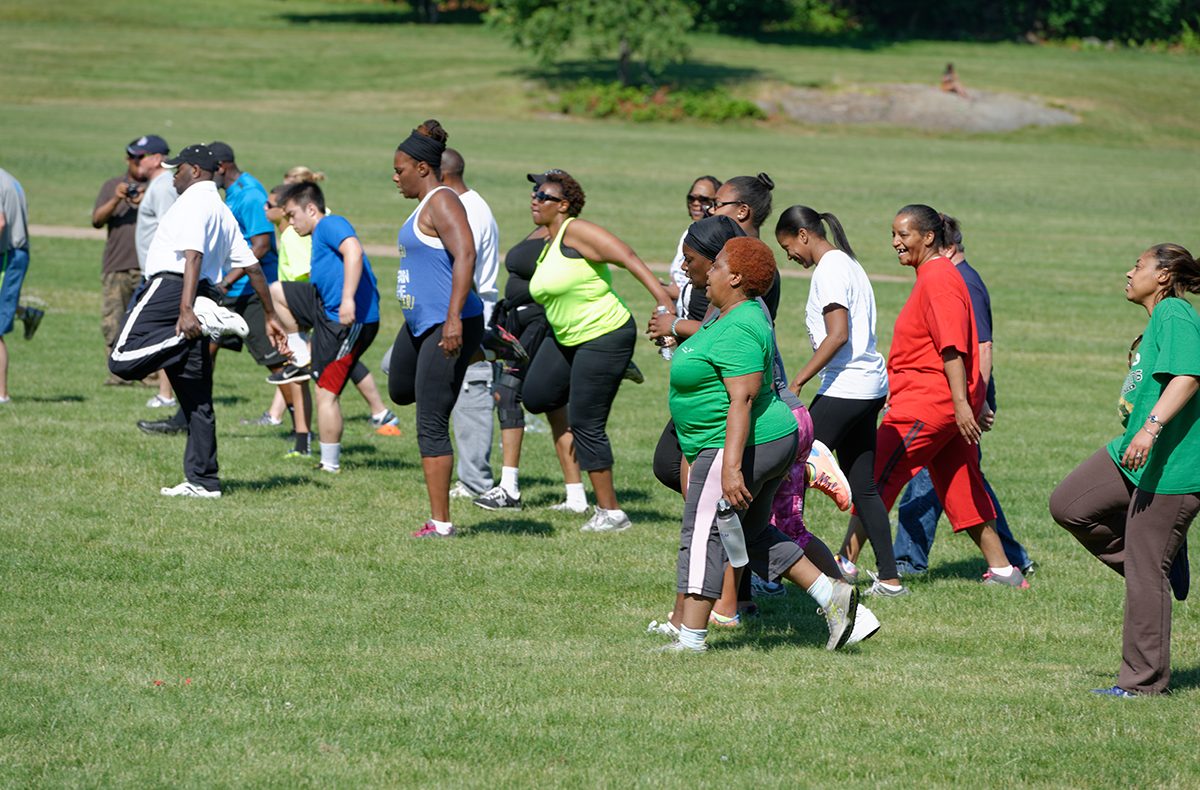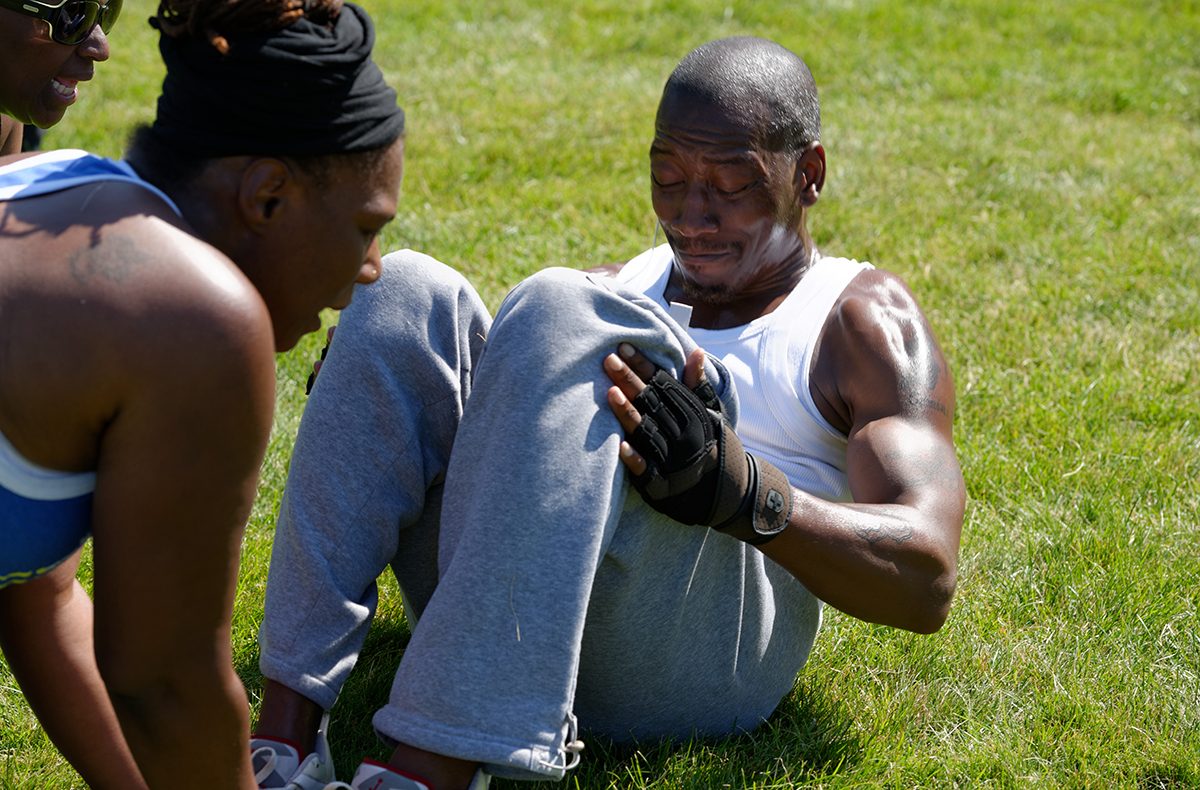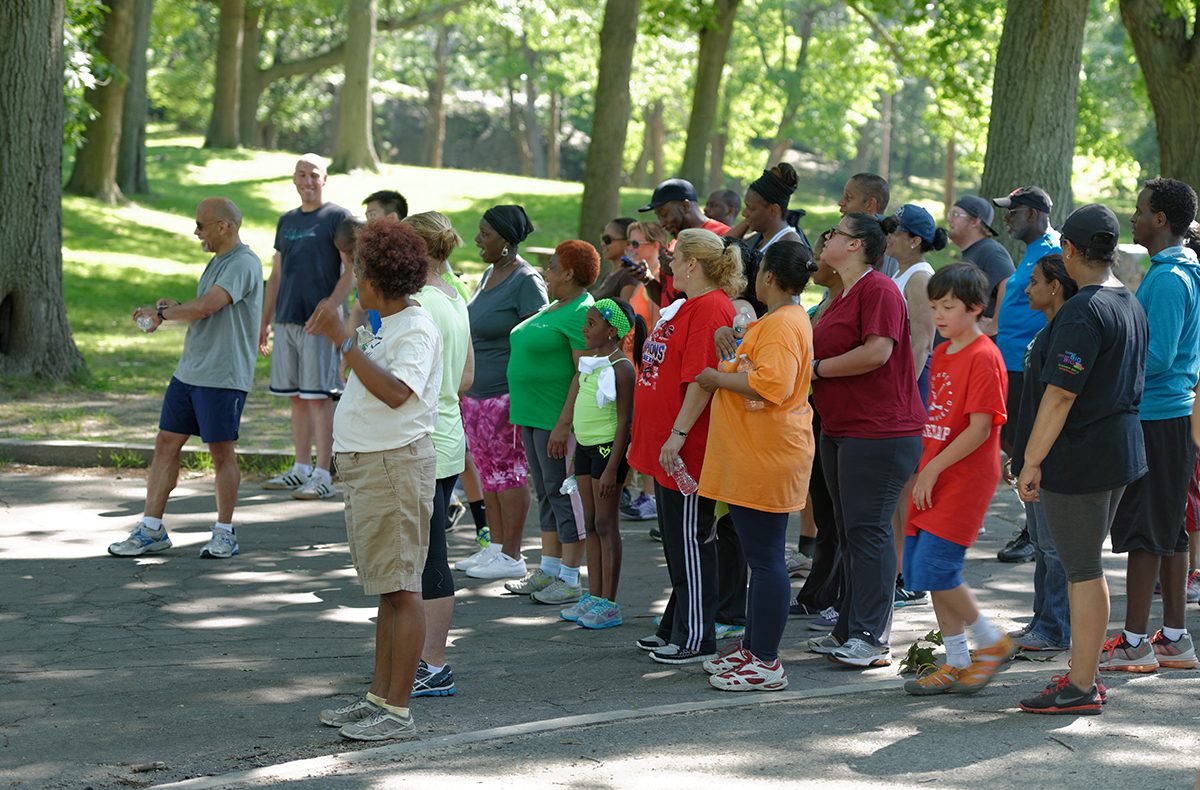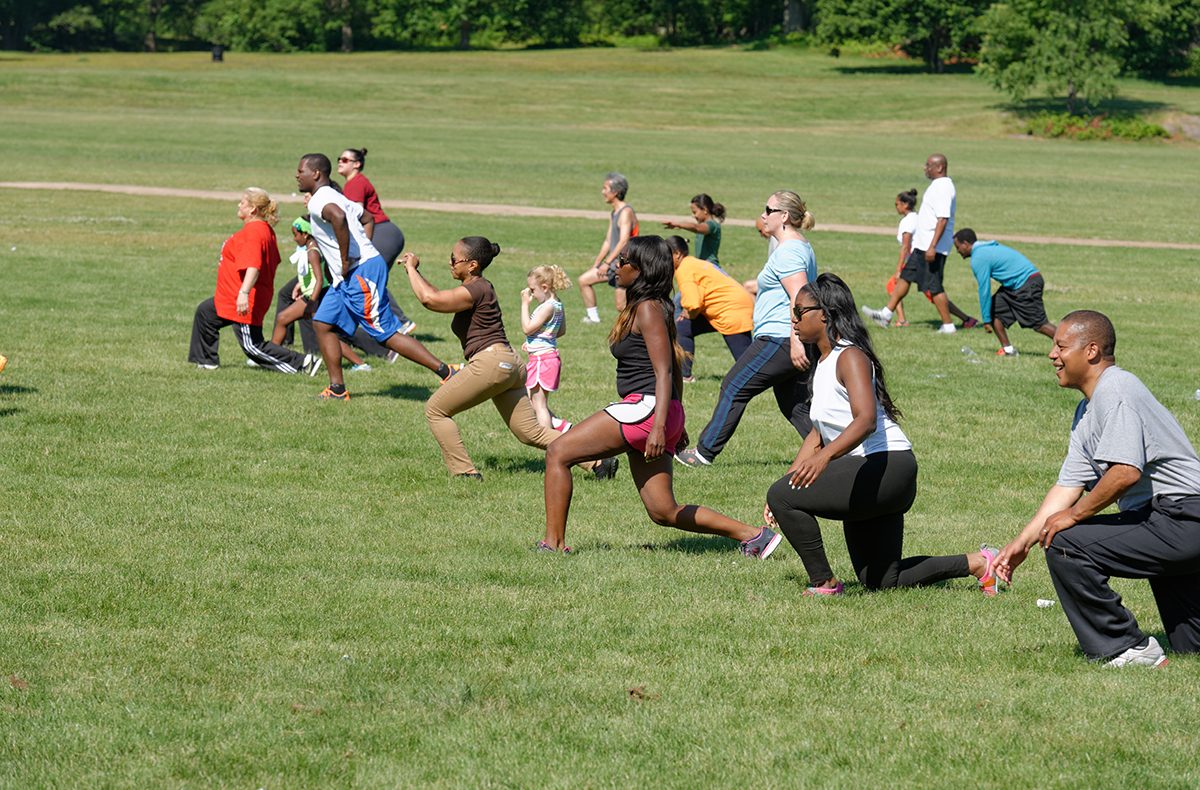 ---