Nantucket Lightship Shines Again in East Boston
The most historic lightship in the world has finally found a home in Eastie.
---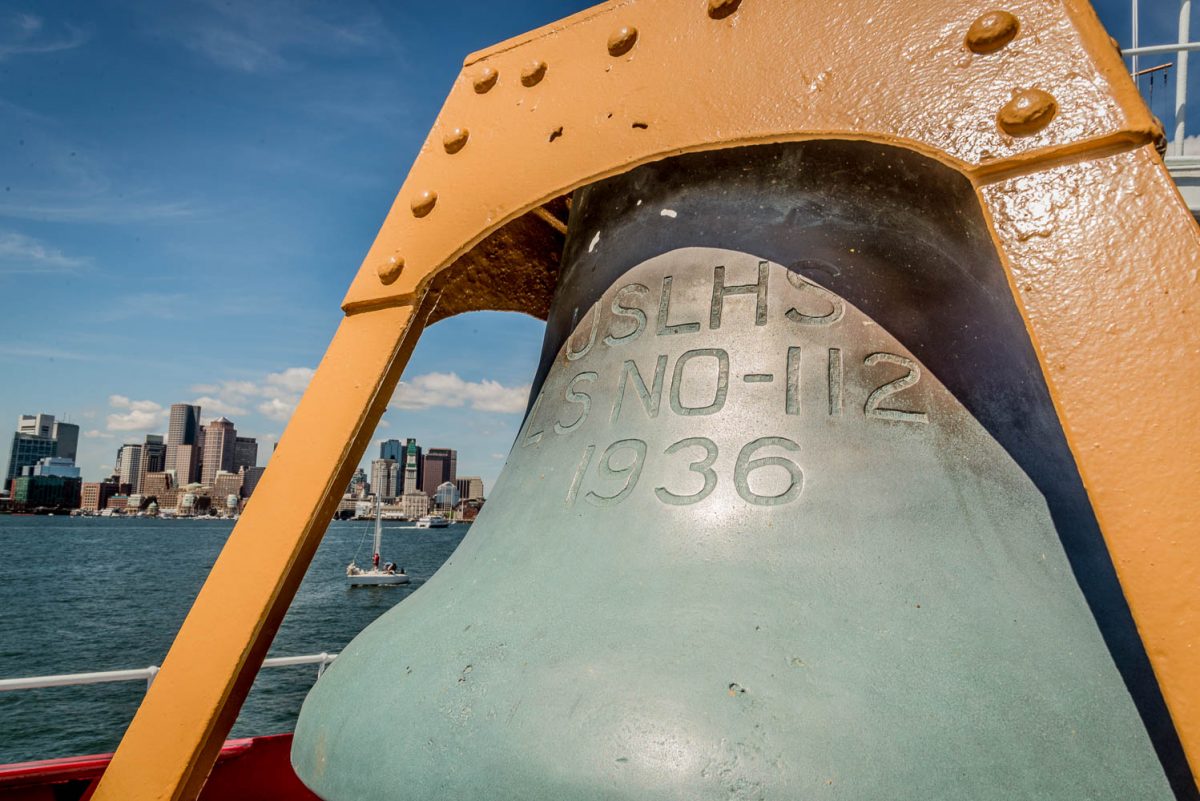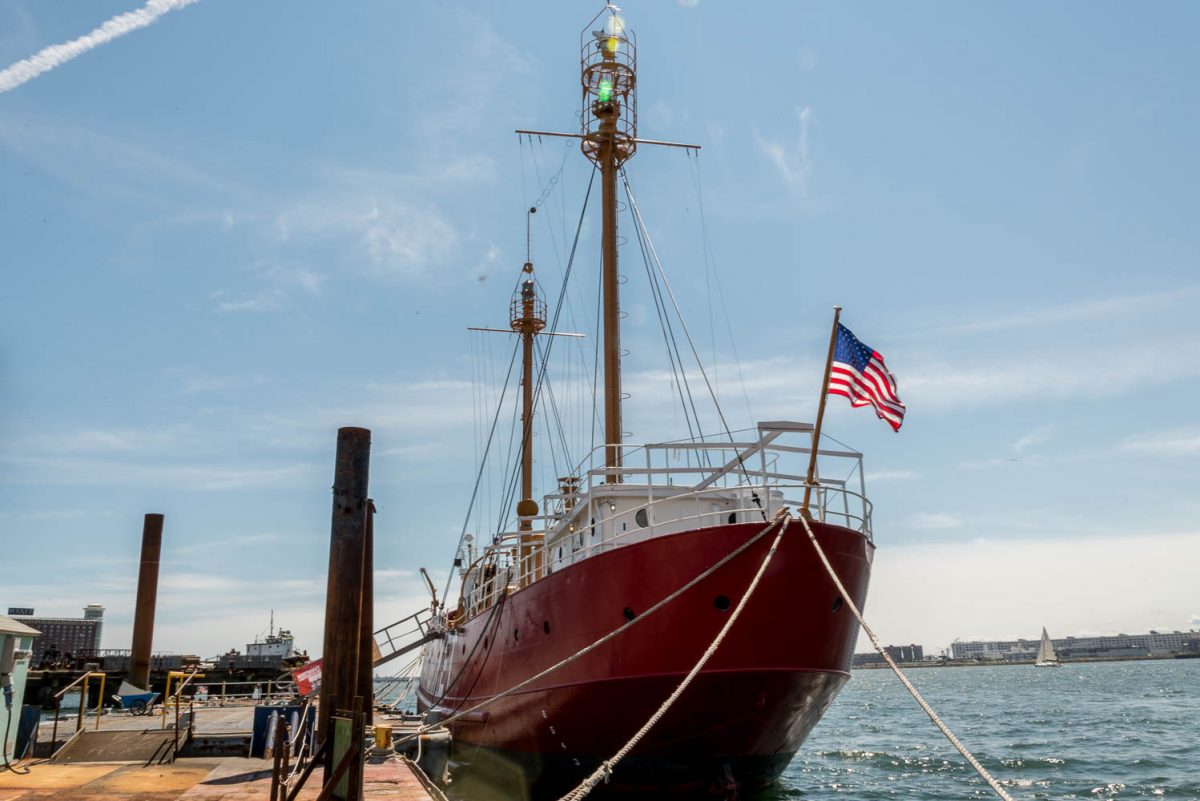 ---
The Nantucket Lightship has been through hell. Now it's in Eastie.
Even when things were good, the bright red vessel named LV-112 was busy getting thrashed around the rocky Nantucket Shoals, peering out through the near-constant dense fog to see if an ocean liner was careening its way. This fear was not unfounded; in 1934, the RMS Olympic, sister ship of the Titanic, tore into its predecessor, the LV-117, killing seven. For an unprecedented $300,000, the White Star Line bought an unsinkable replacement, which, in 2009, Bob Mannino, Jr. of the U.S. Lightship Museum bought for $1.
"It's the most expensive dollar we ever spent," he says. Decommissioned in 1975 after 39 years of service, the Nantucket Lightship kicked up to Portland, back down to Bridgeport, joined the Intrepid Sea, Air and Space Museum in New York City, then fell into disrepair tied to to a public pier in Oyster Bay. "It's the most historic lightship in the world, and the most orphaned," Mannino says of the ship once known as "the Statue of Liberty of the Sea," as it was the first landmark visible to immigrants on their way to the states.
Mannino walks through the ship in work-boots and a grey Carhardt shirt tucked into jeans, recounting how eight tons of marine growth was removed from its hull and sandblasted. The ship's beacon, visible from 23 miles away, has been restored, as has its foghorn, which can be heard from 14 miles away. Its diesel engine, once used solely for getting between the Shoals and the mainland for maintenance, is receiving some attention as well.
With help from the National Trust for Historic Preservation and American Express, who provided a $250,000 grant, the Nantucket Lightship has undergone an extensive, historically accurate restoration using only period materials. "It's a central part of American maritime history," says Andy Grabel of the National Trust, who feels its new home at the Boston Harbor Shipyard and Marina at 256 Marginal Street is only fitting.
On Friday night, the Nantucket Lightship's beacon shined for the first time in 40 years. The vessel and all its nautical idiosyncrasies—dinner table with dividers to prevent plates from sliding with the tide, a brass voice tube for communicating throughout the ship if the power cuts out, a bellowing fog bell—is open to the public. "It got the heck beaten out of it," Mannino says, smile peeking out of his grey beard. "The ship has a soul. It just attracts people."
---