News
Meet the New England Aquarium's Newest Star, Sea-Cat
The two-month old rockhopper penguin was raised by surrogate human parents.
---
A new penguin chick has made his formal debut at the New England Aquarium, and he's ruffling some feathers.
The penguin's name is Sea-cat (a nickname early Antarctic tourists gave to penguins), and he's a two month old rockhopper. He enjoys swimming, standing on rocks, and eating tiny fish. However, while Sea-cat might look and act any other juvenile rockhopper penguin, he's a little different: He was hand-raised by New England Aquarium biologists instead of his penguin parents, who reportedly could not keep up with his needs, even though they had previously raised other chicks.
Parenthood is rough for penguins—chicks go from weighing mere ounces to five or six pounds within only a couple of months, and it can be difficult to keep up with this rate of development. When biologists decided to intervene in Sea-cat's childhood, they took on long hours of feeding him, swimming with him, and tucking him in at night with his penguin plush friend.
While the museum staff has raised hundreds of penguin chicks, they do not often have to act as surrogate parents. Fortunately, it seems as though Sea-cat is a pretty well-adjusted youngster. He is reportedly "confident and mischievous," with "a cute goofiness that is high even by the elevated bar of penguin chick standards," according to a press release from the Aquarium.
Cute goofiness is an understatement! Just look at the devilish twinkle in this penguin's eye: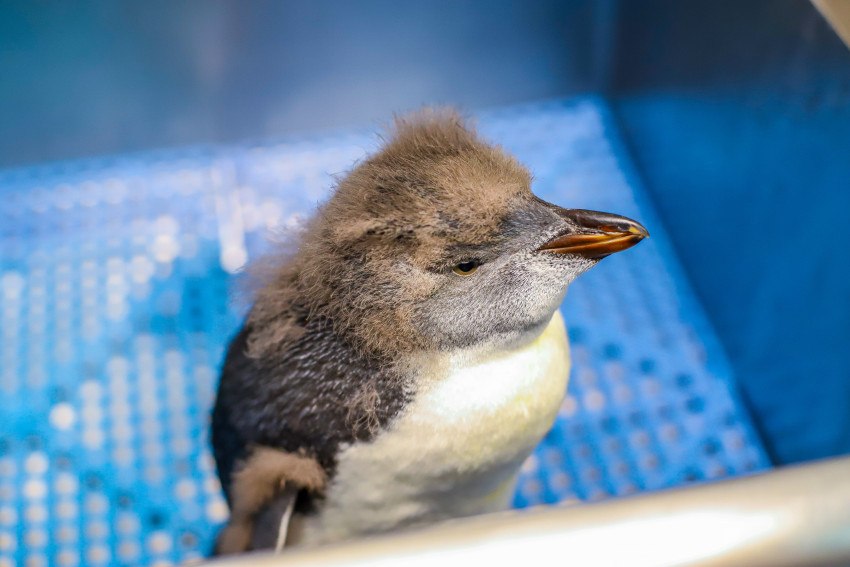 And how ridiculous he knows he looks in this giant Tupperware: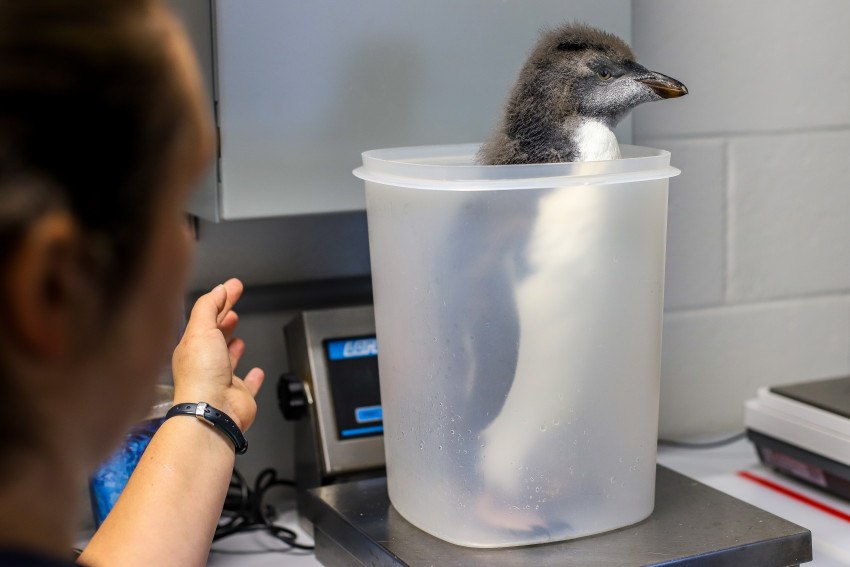 Sea-cat's friends can barely keep a straight face when he's around!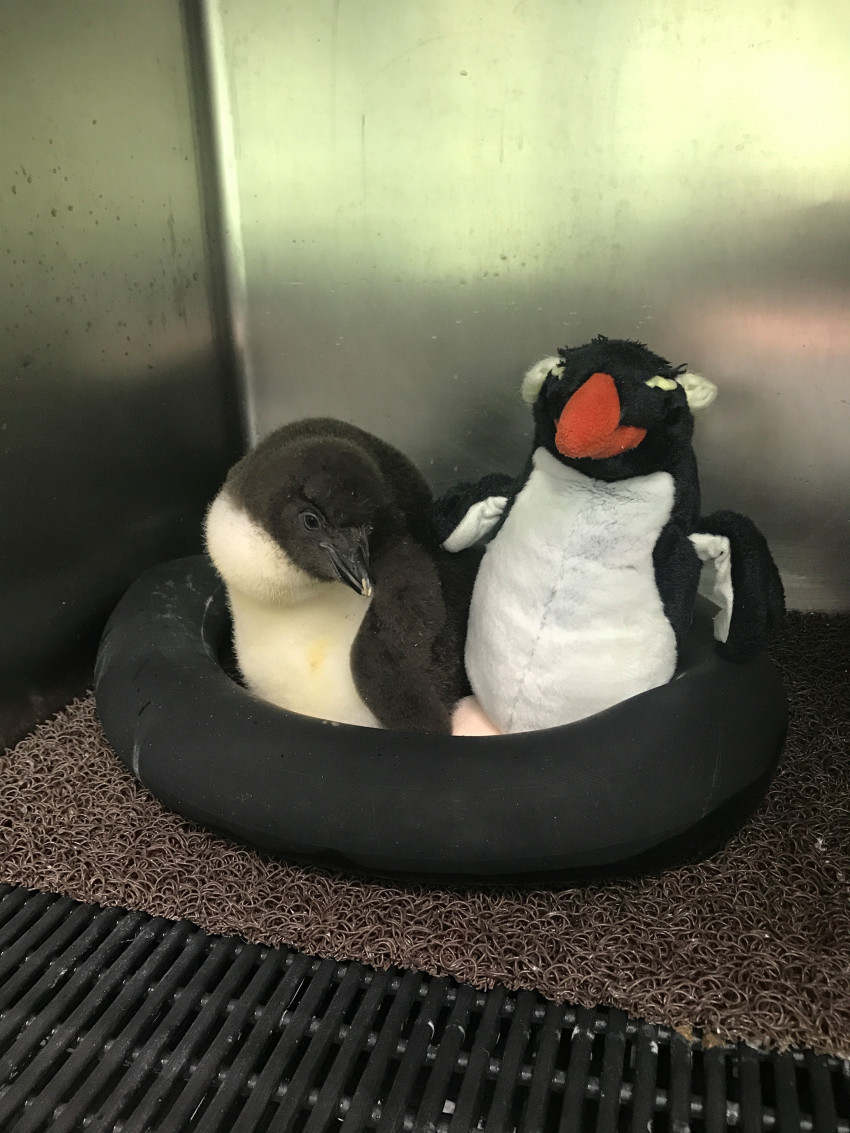 Can't get enough of this guy's antics? Good news: as Sea-cat adjusts to the high-profile environment of the Aquarium's penguin enclosure (and the pressures of fame), he will be on display for longer and longer periods of time. Until you make it over there, check out Sea-cat's breakout performance below.
---
---