So You Want to Live in Chelsea
Navigate the market with our trusty neighborhood guide, and spend your weekends eating pizza bagels.
---
Walk down Broadway in Chelsea, and take a second to look up and see the mesmerizing, two-mile long Tobin cascading across your view. The gargantuan bridge, which connects Boston with Chelsea, is the perfect representative for the city, which has gone through several transformations throughout the years, but remains a point of entry for those looking to find a world of opportunity. In the early-to-mid 20th century, it was a Jewish enclave, serving as a new home to immigrants from Eastern Europe. These days, stroll through Chelsea Square on any afternoon after school lets out, and you'll hear plenty of Spanish ring through your ears, showing how the neighborhood has evolved into a home base for Latin communities.
A classic mid-century town center is filled with old shops dotting Broadway, interspersed with newer Latin American restaurants and dollar stores. Chelsea is an architectural goldmine, filled with historic buildings like the police station and Broadway Mini Mall, and even synagogues that have been repurposed into Christian places of worship that cater to the city's current population.
Chelsea has a vast industrial history, and while it's held the "up and coming" label for quite some time, it's safe to say the city has really come into itself. Acclaimed newer restaurants like Ciao Pizza co-exist with true classics, like the New Bridge Cafe, Floramo's, and Katz Bagels ("home of the pizza bagel," as you'll see on its sign out front). With an extensive amount of commercial and industrial space available, new businesses like Mystic Brewery are thriving. And of course, don't skip the crown jewel of Chelsea- the Market Basket. The expansive grocery story has a little bit of everything, ranging from awesome prices to a bustling lunch business.
In a way, Chelsea is reminiscent of East Boston's past, in the days before gigantic luxury condos crowded the waterfront area. In fact, you'll find plenty of Chelsea residents who were hoping to buy property in Eastie, but decided to cross over the city lines when they discovered the ridiculous real estate prices. Of course, that same development is creeping into Chelsea as well, and home prices and property taxes are increasing, especially since the Encore casino broke ground in Everett.
---
Prices at a Glance
Median home value: $378,400
Median condo value: $341,000
Average rent price: $2300
---
What You Can Buy
A Brand New Condo
87 Parker St. #401, Chelsea
Price: $529,000
Size: 1,011 square feet
Bedrooms: 2
Baths: 2
An End-Unit Townhouse in Admiral's Hill
30 Admiral's Way #30, Chelsea
Price: $549,900
Size: 2,057 square feet
Bedrooms: 2
Baths: 1.5
---
Public Transit Options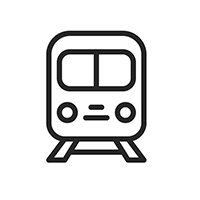 Eastern Ave., Box District, Bellingham Square and Chelsea on the Silver Line 3 bus
Several buses including the 111, 114, 116.
Chelsea stop on the MBTA Commuter Rail.
---
What a Real Estate Agent Says
"Chelsea is really benefitting from two things: its proximity to Boston and the expansion of the Silver Line. It has made commuting to the city much easier for young professionals, workers in the service industry, and beyond.

As for the hottest areas, just over the Meridian Street Bridge from East Boston along Winniisimmet Street and neighboring streets, there are brick rowhouses and brownstones that are reminiscent of homes you would see in the South End that have been converted into condos dating back to the late 1980s. They were ahead of the curve—they offer cool views of the Boston skyline and the Mystic River. Admirals Hill still remains a very desirable area in Chelsea, with classic New England-looking townhouses and condos with great views. They're very well maintained, and it feels a bit removed from the city. For my money, I think the area near the Soldiers Home is the best spot—Summit Ave. There's single and two-family homes, driveways, and a great park across the street. It's good for families.

The home buying demographic has shifted, and you're starting to see more development getting pushed into downtown Chelsea, along Broadway near Bellingham Square, which still has some spots that are rough around the edges. I wouldn't necessarily say you're getting a deal there, but you might be one of the first people in in a burgeoning neighborhood."
Ed Deveau, Century 21 Mario Real Estate
---
Grocery Stores

Market Basket
170 Everett Ave.
Stop and Compare
157 Hawthorne St.
---
Perks
Chelsea's proximity to downtown Boston is one of its greatest assets. The addition of the Silver Line 3 bus in 2018 was a real game-changer for Chelsea residents, particularly those who work in the Seaport and near South Station. However, the accessibility does depend on what neighborhood you live in, so you may have to hoof it for a bit to get to a stop. That said, lots of residents rely on the MBTA bus system, which generally zooms in and out of downtown Boston quite easily, but can get very crowded—especially the popular 111. Chelsea's proximity to Boston means reasonable Uber/Lyft fares if you're heading downtown, but traffic is expected to get worse before it gets better: The Tobin Bridge faces significant construction. However, the MBTA is helping out by offering free SL3 fares for inbound customers in the meantime.
---
Did You Know?

It was an accident waiting to happen. In October 1973, 18 blocks of Chelsea burned to the ground when the neighborhood's Rag District went up in flames. Already known for frequent fires, the area was filled with condemned buildings and salvage plants, packed with paper and metal junk just waiting for a spark to send the area into havoc. And that's exactly what happened on the extremely dry, windy October day, when the already struggling city burned in a fire that jumped over streets, and even erased some streets from existence. Defeating the fire was even more challenging due to the city's lack of a suitable water system, forcing the firefighters to relay water from over a mile away.
A thousand residents lost their homes, but miraculously, nobody died in the fire. While the exact cause was never determined, the fire did serve as a turning point for the enforcement of proper building codes and sprinkler installations, as well as ushering in a new era of fire prevention. Click here to check out the BPL's collection of photographs from the fire.
HOME PRICES BY ZILLOW, RENT PRICES BY HOTPADS. ICONS VIA GETTY IMAGES.
---