Best Sandwiches in Boston
There's never been a better time to be a pastrami-worshiping, Parmesan-loving, prosciutto-craving sandwich eater in this town. The best of the city, served between two slices of bread.
---
The jibarito is a quirky creation—it has a Puerto Rican flavor profile, relying on fried plantains in lieu of bread, but it was actually invented in Chicago. That crossover appeal makes it an ideal fit for the new Ames Street Deli, in Kendall Square, an also-quirky coffee shop/sandwich shop/cocktail bar hybrid from the team behind Journeyman and the also-new Study. Sous-chef Nick Anichini, who hails from the Windy City, pays homage to the original sandwich with a decidedly dressed-up version: Plantains bookend slow-cooked beef tongue, pickled red onions, creamy avocado purée, and scallop mayonnaise, all plated in a pointillist style that could hold its own in a haute-cuisine restaurant. Explains Anichini: "I have a fine-dining background—put a squeeze bottle in my hand, and I'll make a dot out of it."
➜ amesstreetdeli.com
As it turns out, Boston's vegetable renaissance isn't limited to fine-dining menus—produce is taking center stage in our finer sandwiches, too. After sampling a multitude of foliage-on-bread combinations, we arrived at four favorites. 1) Tatte Bakery & Cafe's beet sandwich, which matches sweet slices of beet with tart green apples and slabs of griddled halloumi cheese. 2) The seasonal butternut squash, sautéed spinach, and Brie panini (pictured) from Milton café the Plate, boosted with fig-and-shallot jam and a drizzle of balsamic reduction. 3) Ula Café's fig-and-mozzarella sandwich, which gets crunch from a handful of raw kale leaves and punch from a garlicky lemon aioli. 4) TR Street Foods' grilled cheese, a mash-up of smoked cheddar, apple slices, and kale. Are kale, beets, and squash the new marinated portobellos and roasted red peppers? If that's the case, we'll happily order the "veggie" option.
The "Snappy's Famous" pork chop sandwich at Kendall Square's State Park is no mere stunt food—it's an oversize hunk of culinary history. Chef Barry Maiden was inspired to pay homage to the original after meeting Charles Dowell, of North Carolina's legendary Snappy Lunch counter, before Dowell passed away in 2012. And so the famed sandwich lives on north of the Mason-Dixon line—covered in beef chili, coleslaw, tomatoes, and mustard, and stabbed through its pickle-topped center with a steak knife. Its defining characteristic is the cutlet, battered and shallow-fried, pancake-style, in clarified butter on a flat-top griddle. But the most crucial ingredient of all is that mustard, which happens to be standard-issue French's: "We tried it with Dijon and fancier mustards, but it didn't have that sharp, twangy, ballpark-y feel to it," says chef de cuisine Tyler Sundet.
➜ statepark.is
When you can find a fried cutlet on a bun in both German and Australian form, everybody wins.
German: Call in advance to make sure this frequent special (pictured) at Karl's Sausage Kitchen, in Peabody, is available: a house-baked pretzel roll filled with a breaded pork cutlet smothered with buttery Brie-and-cream-cheese obatzda spread and onions caramelized in pilsner.
➜ karlssausage.com
Aussie: Schnitzel is a pub staple Down Under—which is why KO Catering and Pies owner (and Australia native) Sam Jackson wanted it on his Southie shop's menu. Here, the ultra-thin chicken cutlet comes on a soft bun with iceberg lettuce, mayo, and, by request, Swiss and sweet chili sauce.
➜ kocateringandpies.com
Three of the city's foremost sandwich technicians weigh in on everything from name-choosing strategies to the science of proper saucing.
Nikki Christo-Leo
Blunch, South End
Making Sandwiches Since: 2007
So, about that name: "There is actually a little place in France called Flunch," Christo-Leo says of her inspiration. "I really didn't like it at first, but it just kind of stuck with me."
On working in close quarters: The dining and prep areas are squeezed into 400 square feet, meaning "every inch of this place is utilized to capacity," Christo-Leo says. "We just do a very small amount of things, and we try to do them as well as we can in the space that we have."
On sticking absolutely everything on a panini press: "The concept was taking a home-cooked meal and putting it between two pieces of bread," Christo-Leo says. "Everything warm and toasty."
You're coming for the: Pressed onion bagel with maple-scented sausage, lime- cilantro aioli, roasted sweet and hot peppers, and gooey mozzarella.
➜ eatblunch.com
The LaGrassa Family
Sam LaGrassa's, Downtown Crossing
Making Sandwiches Since: 1968
Family ties: Sam LaGrassa (foreground), 66, and his sons, Rob (center), Ronnie, and Richie, work in the restaurant each day it's open. "You'll always find my dad behind the counter, and the customers love him," Rob says. "He still has the same love and passion for sandwiches that he did 47 years ago."
A sandwich is only as good as its: Bread. "The light rye is so important to us," says Rob, who sources his loaves from a Rhode Island baker. "It had to have a soft texture to it, and it had to have a little bit of crust. It's been years of putting things together and testing and finding people who were willing to do things for us."
You're coming for the: Warm, fall-apart corned beef—brined in salt, juniper berries, peppercorns, and bay leaves and simmered for up to four hours—and the supremely flavorful pastrami, custom smoked and cured exclusively for the deli by a New York company.
➜ samlagrassas.com
Charles Kelsey
Cutty's, Brookline Village
Making Sandwiches Since: 2010
On sandwich architecture: "How you layer your sandwich changes the perception of how it hits your palate," Kelsey says. "We use the same sauce in three different places."
On bucking tradition: "People get angry that we use the word 'spuckie,'" Kelsey says of his version, which layers fennel salami, hot capicola, mortadella, mozzarella, and olive-carrot salad on ciabatta. "We don't try to present ours as, 'This is Boston, this is a traditional spuckie.' We just like the name and want to hear it being used again."
You'll have to wait till august to eat: Their late-summer-only masterpiece. "We make an awesome buttery grilled cheese, stack it with three slices of thick tomato, and drizzle it with extra virgin olive oil, sea salt, chives, and a little spicy mayo. That's my ultimate proudest achievement," Kelsey says.
You're coming for the: Over-the-top fried chicken sandwich, served one Sunday every month—just be prepared to wait in a line that stretches down the block.
➜ cuttyfoods.com
Every neighborhood has a sub shop or deli to call its own. Here, restaurant insiders share their homegrown favorites.
---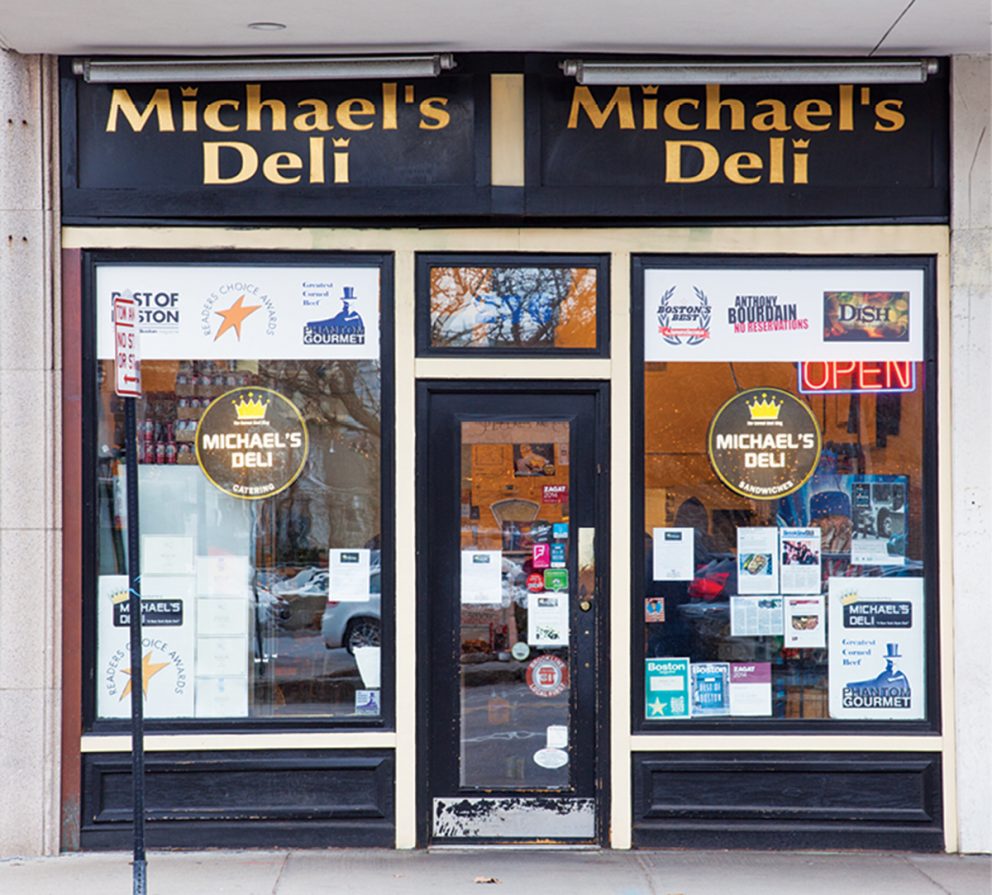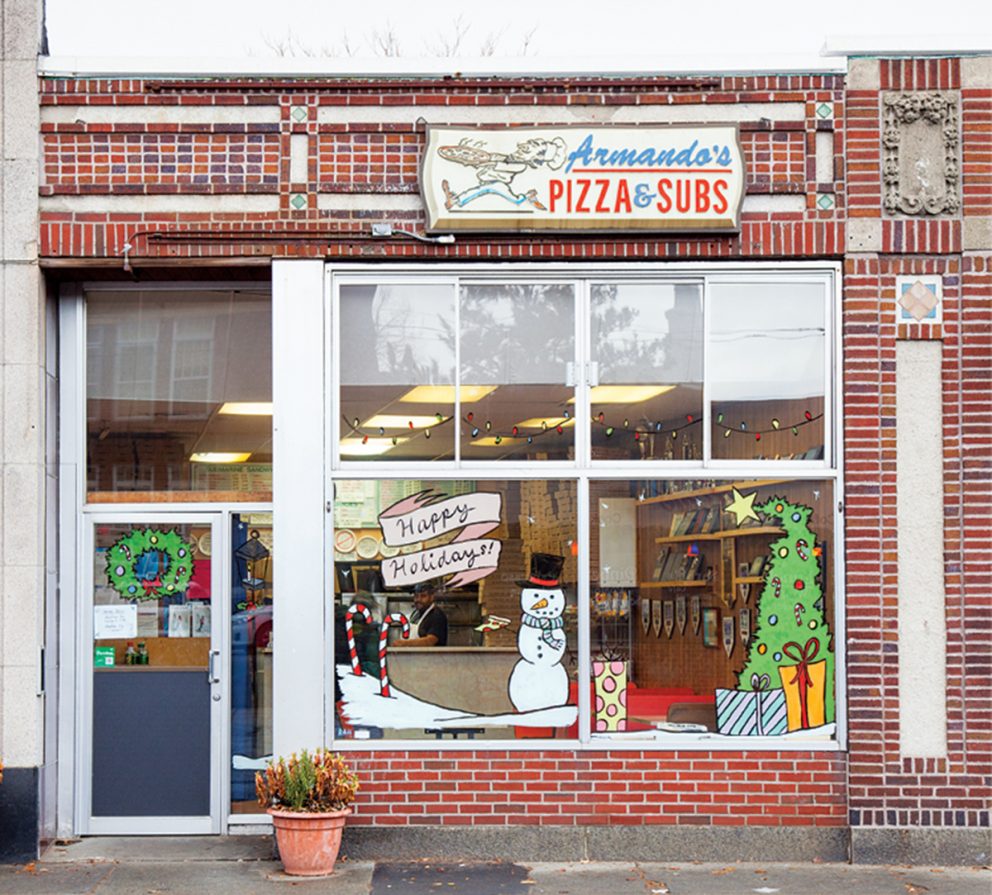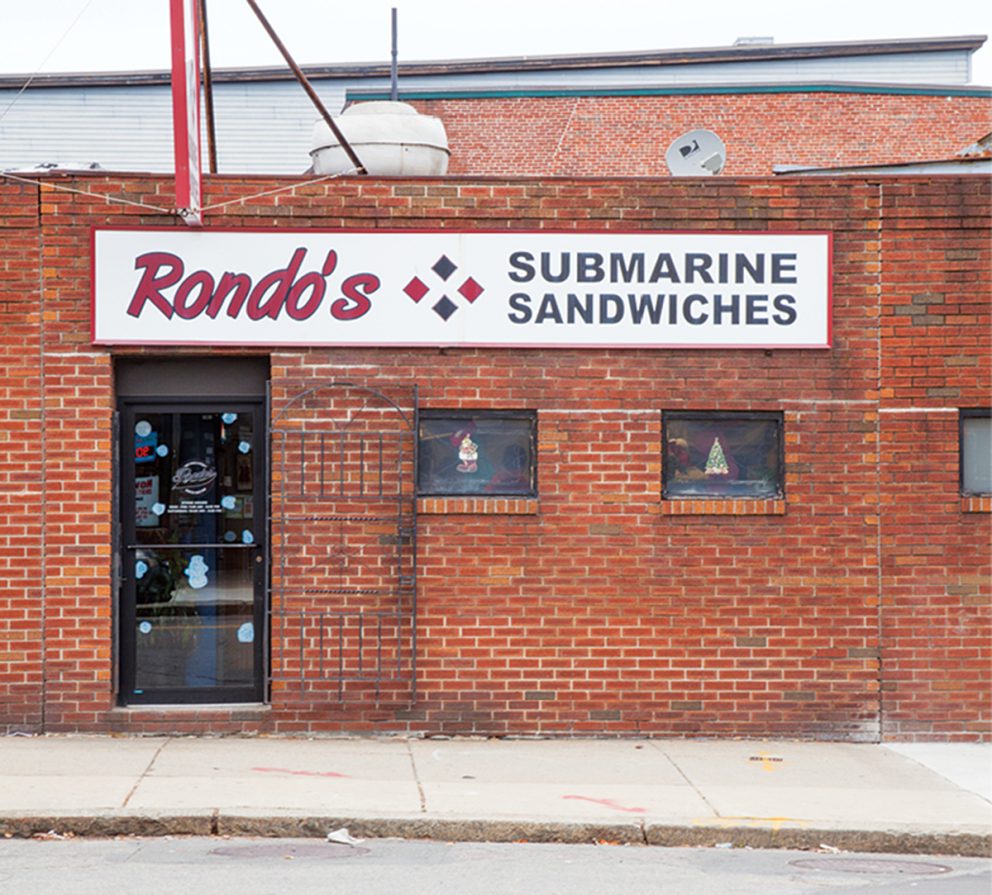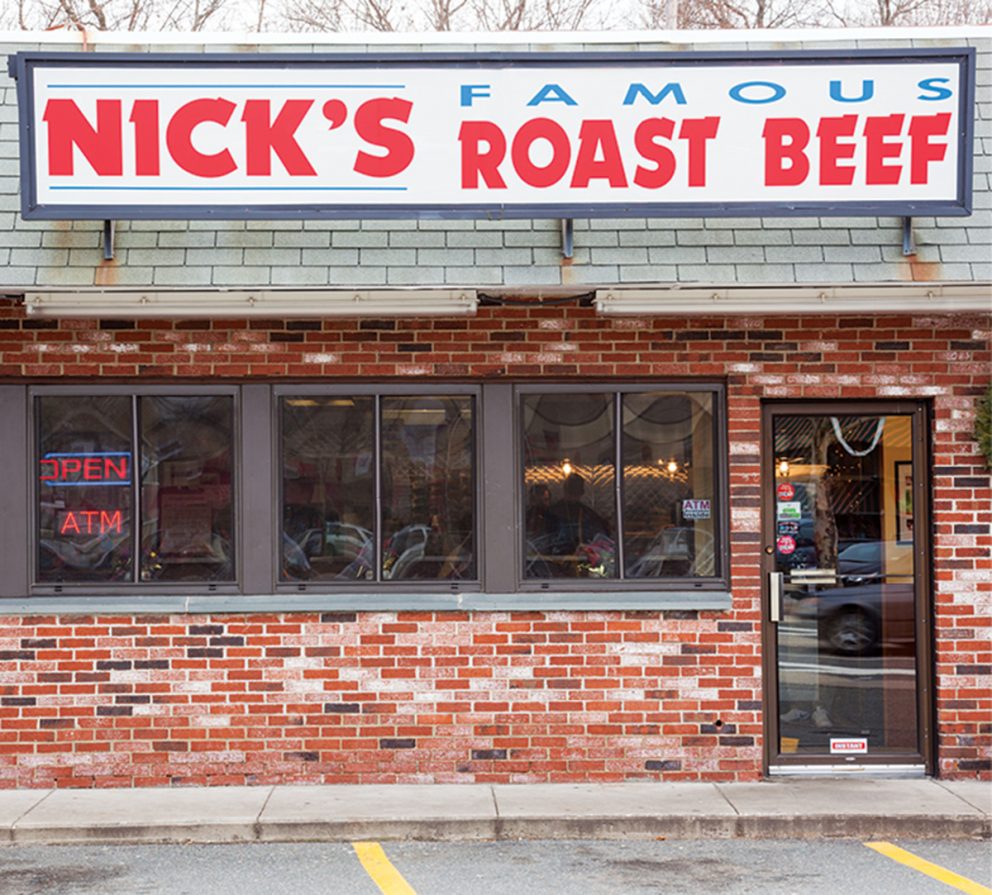 "Chacarero's sandwiches all have the same base: The fresh, soft bread, plus avocado spread, a spicy sauce, Muenster cheese, and green beans. Green beans on a sandwich was, probably, the best idea ever." –Anne Reynolds, associate attorney at Prince Lobel, who prefers the small "vegetarian"
illustration by sam kerr
---
---