Rising Star Awards 2020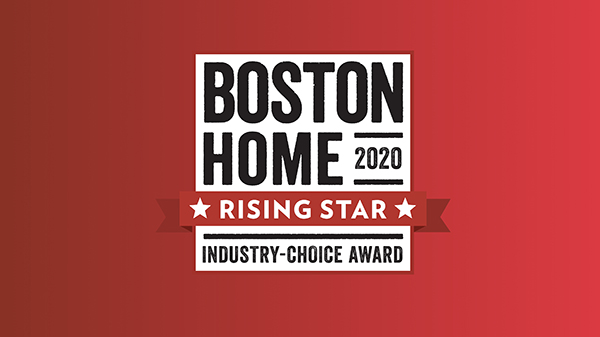 It's no secret that Boston has long been an incubator of design talent. It's in that spirit that we bring you Boston Home's first-ever Rising Star Awards—a series of industry-choice honors with nominees selected by the editorial team and voted on by you, members of the local design community. Rising Star nominees are up-and-coming local firms that have been operational for six years or less. Check them out below, and let us know who's impressed you most!
Please note that voting is open to local design professionals only. Voters may cast one ballot per day from now until Friday, November 15. Winners will be announced at our annual Best of Boston Home celebration—hosted at the Boston Design Center on Thursday, December 5—and profiled in the spring issue of Boston Home (due on stands in February 2020).
Thank you for participating! Voting is now closed.
---