Spring Awakening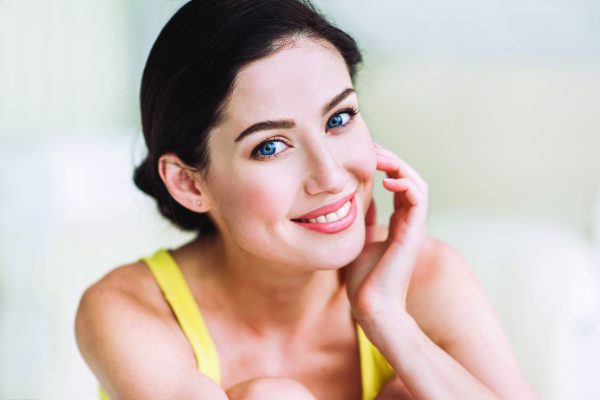 The popularity of cosmetic procedures has grown consistently every year. In 2015, Americans spent $13.5 billion on cosmetic procedures, according to the American Society for Aesthetic Plastic Surgery (ASAPS), which is $1.5 billion more than in 2014. Of that total, $5.8 billion was spent on non-surgical procedures: the area gaining the most popularity. Compared to past procedures that were majorly time consuming and invasive, there is now a myriad of cosmetic treatments that can give you a fast, subtle makeover with minimal effort. Non-surgical procedures like fillers and facials are on trend, taking up four of the spots in the top five most popular treatments, according to ASAPS. Plus, there's no better time to look your best than springtime.
Redo Your 'Do
Warmer weather is almost here, so you can finally pack away your hats and let down your luscious locks, but if you feel like you could use some assistance, for a special occasion or for the rest of your life, hair replacement treatments could give you the sense of confidence you are looking for. "Whether you want to add just a little more volume, or if you need a whole new head of hair, we can help you," says Sarah Deutsch of Suisse Salon in Newton. "Natural hair integration is a form of art, and the best art we can produce is never noticed," she says.
Suisse Salon uses their "invisible attachment" technique to integrate natural human hair into the scalp, says Deutsch, to give the client the best possible look. A safe, affordable alternative to surgical hair restoration, this non-invasive treatment can give clients a brand new outlook on their appearance, she says. "Once you understand how natural hair integration works and how good it feels to have a full head of hair again, the weight is lifted," she says. "The change isn't just cosmetic. It's also a change in the way you think about the problem."
Sunny Smiles
Spring also means longer days and shorter nights, which means more time to show off your pearly whites. A healthy, happy smile can make a great impact on your self-esteem, and there are plenty of ways to make sure your teeth are the best they can be. Treatments like veneers and whitening are some of the most in demand procedures, according to the American Academy of Cosmetic Dentistry (AACD), that can give you that picture perfect smile. "Many people overlook the importance of a beautiful and healthy smile when considering methods to regain that youthful appearance that helps people succeed socially and professionally," says Dr. Ryne Johnson, prosthodontist and managing partner at Newton Wellesley Dental Partners.
Johnson, who has years of experience addressing cosmetic challenges in smiles, says he uses treatments such as veneers and bonding to alter the color or contour of a smile. If done well, he says procedures like this can "shave years off of [the patient's] appearance."
Dr. Anna M. Berik of Newton Dental Associates performs straightening and whitening treatments through accelerated Invisalign and in-office bleaching. These procedures can give patients instant gratification, whether the reason is a special event or just because. "No matter what your teeth look like, putting them in the right place and removing years of staining and discoloration is a super powerful rejuvenator," she says. "Your smile is the first thing people notice."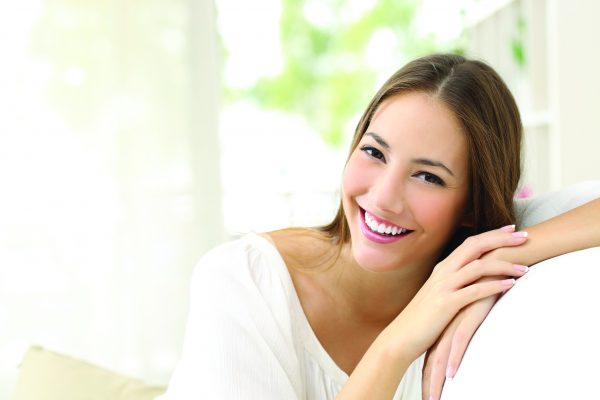 Patient T.L.C.
Focusing on the patient's needs is just as important as the treatment, says Dr. Ted Filandrianos, a Newton-based dentist, and this is something with which he is quite familiar. "Dental treatment shouldn't just focus on the mouth," he says. "It should focus on the whole patient."
Filandrianos, or "Dr. Ted" as his patients call him, uses technology like digital X-rays and 3D imaging in his practice to evaluate the best solution for the patient. Whitening–one of the quickest, most obvious ways to change a smile, according to the AACD–and veneers often offer a solution that fixes physical and cosmetic issues at the same time, he says. To fix multiple problems, Dr. Ted's practice also utilizes a multi discipline approach. "When you come in you get a whole group, not just one doctor," he says. "It's really a neat thing when you can consult and see two or three doctors at the same appointment…you have about 60 years of experience all together."
Berik also prides herself on her passion for cosmetic dentistry, and has even said she is a "smidge obsessed" with making sure each patient has his or her own perfect smile, whether the process takes one solution or a combination of many. "I think one of the very best things my entire staff and I do is educate patients about their oral health," she says. "Our patients are seeking healthy smiles and we show them how to get there and stay there."
"More people do not want to go under the
knife, and given the non-invasive technology
available, we can help them avoid that."
— Linda Vecchione, co-owner of RN Esthetics
Plump and Sculpt
Aside from smiles, skin is in for cosmetic touch ups this spring. Fillers, the most popular nonsurgical procedures, according to ASAPS, and facials can offer solutions to wrinkles, discoloration, and texture without being too invasive, which is most likely why these treatments are becoming so popular. "We think more people do not want to go under the knife, and given the non-invasive technology available, we can help them avoid that," says Linda Vecchione, co-owner of RN Esthetics in Lynnfield.
Three procedures specifically are trending this season, says Vecchione's co-owner Michele Doran—Cool Sculpting, lip fillers, and Ultherapy. "Lip augmentation [with fillers like Juvederm and Volbella] can give you a subtle plumping and a youthful look," she says. "Cool Sculpting is fabulous. We have two machines and can do treatments in half the time. Lastly, we are seeing a lot of Ultherapy to stimulate collagen noninvasively. Ultherapy is a micro-focused ultrasound that tightens and lifts with no downtime."
Those in the area have plenty of options when it comes to non-invasive treatments, but this can also be dangerous if the potential patient is not careful. Just because there is no surgery involved, doesn't mean there aren't risks and commitment, says Jeannie Chung, a Wellesley-based plastic surgeon. "Looking your best is important for many men and women in the Boston area," Chung says. "However, it is important to remember that proper skincare and rejuvenation therapies can be as time-consuming as an invasive surgical procedure. I always suggest coming up with a plan a few weeks in advance of when you would ideally like results by."
Step Up
If you're looking for something to revamp your look, there is most definitely an option available from your head to your toes. Hair replacement, whitening treatments, veneers, injectables, and facials are all low-commitment procedures that can amplify your appearance and your self-esteem at the same time. Trained professionals are out there waiting to help you. You just have to take the first step.
To freshen up your look, try one of these great local resources today!
Dr. Anna M. Berik at Newton Dental Associates
newtondentalassociates.com
617.965.0060
Jeannie Chung atPlastic Surgery & Skin Rejuvenation
drjeanniechung.com
781.235.3223
Dr. Ted Filandrianos
teethbydrted.com
617.244.4871
Dr. Ryne Johnson at Newton Wellesley Dental Partners
newtonwellesleydentalpartners.com
617.965.1225
RN Esthetics
rnestheticsandlaser.com
781.587.1403
Suisse Natural Hair Salon
suissesalon.com
617.244.9414
This is a paid partnership between Boston Magazine and Boston Magazine's City/Studio
---