The Dreamy New Boston Boutique Where You Can Custom Design Your Own Wedding Dress
You did it. After endless searching online and trying on what feels like hundreds of gowns, you've found the wedding dress of your dreams. Well, almost. The dress is stunning, but you'd planned for a sleeveless look. Also, the neckline isn't quite right. Does that mean you have to start over?
No need. At Winnie Couture, the Beverly Hills-based luxury bridal fashion brand with a new location in the heart of Back Bay, your vision takes priority. That means an array of customization options make it possible for you to play a part in crafting the one of a kind dress that will make you feel breathtaking on your big day.
"We're able to take our existing designs and change and evolve them to really fit the bride's dream vision," says Kristin Zona, director of Winnie Couture Boston's flagship store. "This is one of the most important purchases she's going to make for her wedding. We really want to work with her to make it perfect."
Looking to get started customizing your own dream dress? Here's how Winnie Couture Boston's unique personalized service makes it a fun and easy process. Hint: there's champagne involved!
Before Your Appointment
Every bride is unique, but they aren't always treated that way by stylists. At many salons, the goal is to get you in and out the door quickly without considering your questions or concerns. That's why Winnie Couture stylists go the extra step of calling the bride before their visit to learn what they're looking for. Zona says that pre-appointment prep is rare in the industry, and allows her stylists to cater consultations to the bride's specific situation.
"It's important for us to really get to know the bride beforehand," says Zona. "By already knowing what they're looking for and what their budget is…that lets us start planning out their appointment and picking out gowns before they even set foot in the salon."
---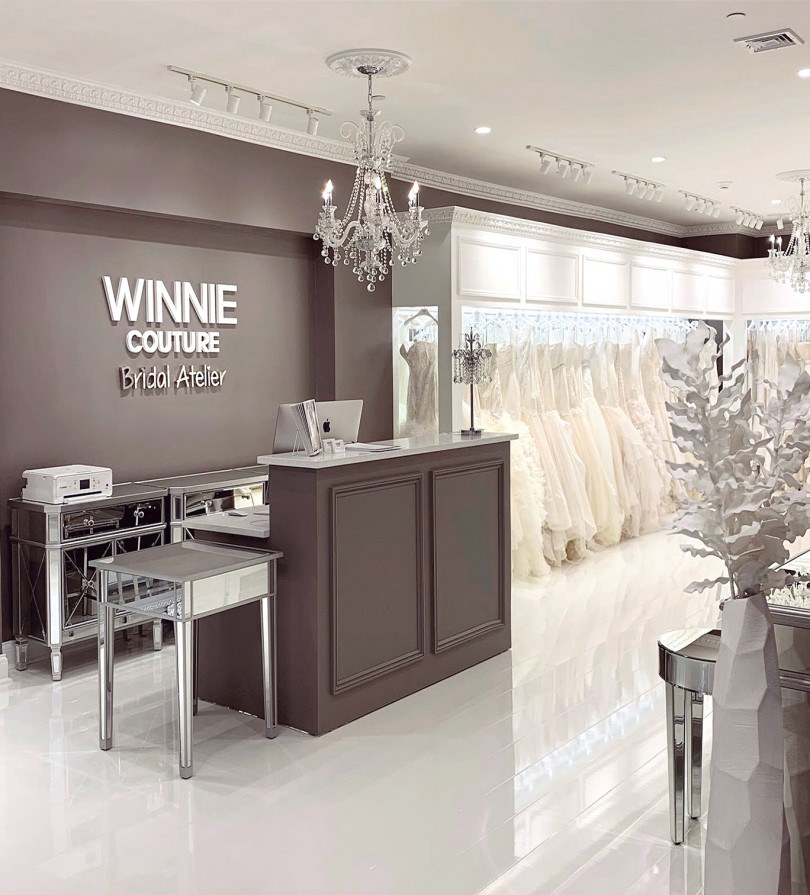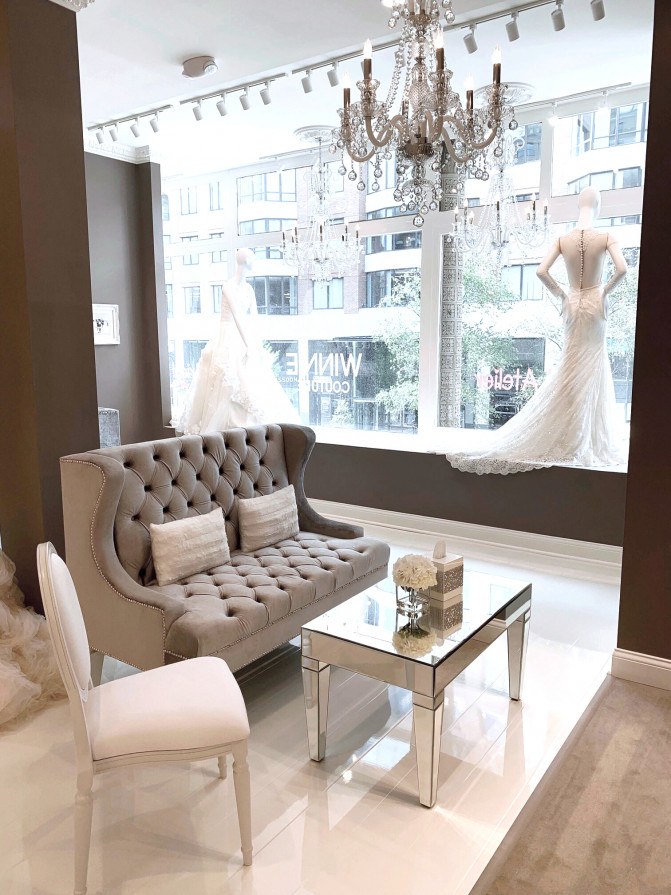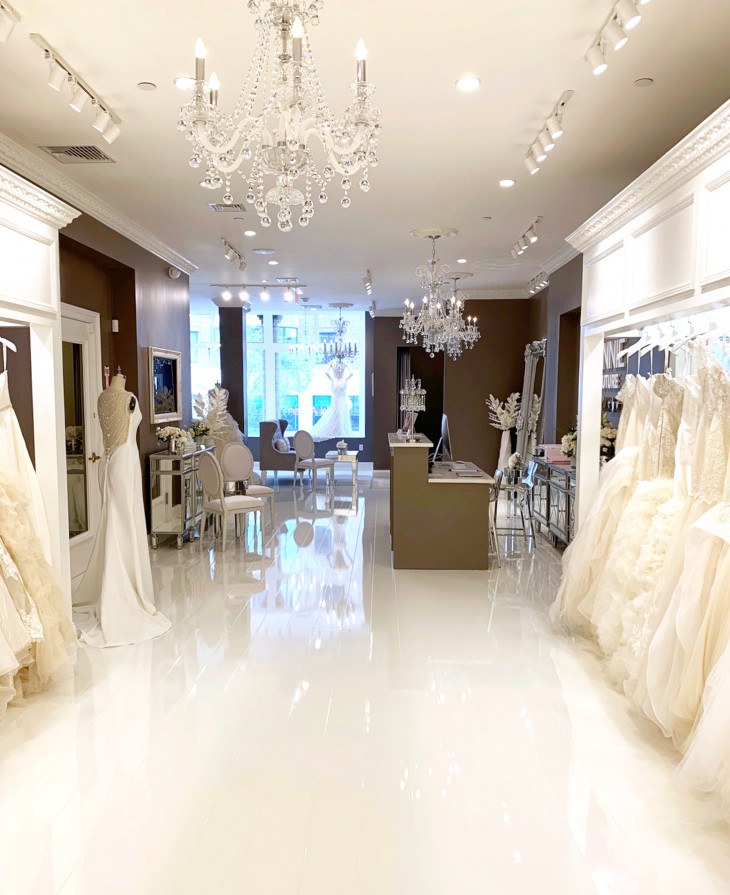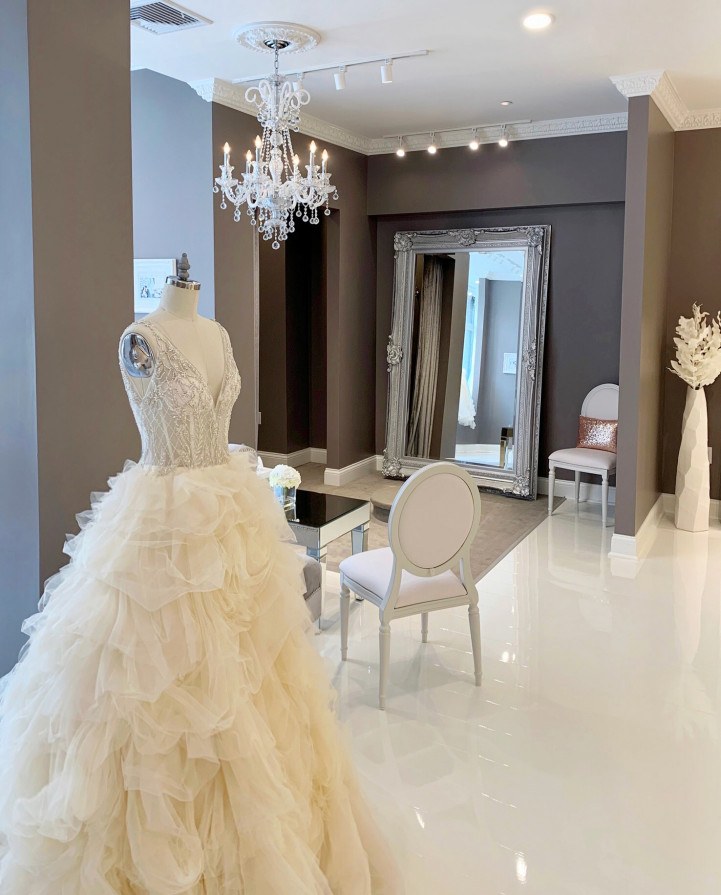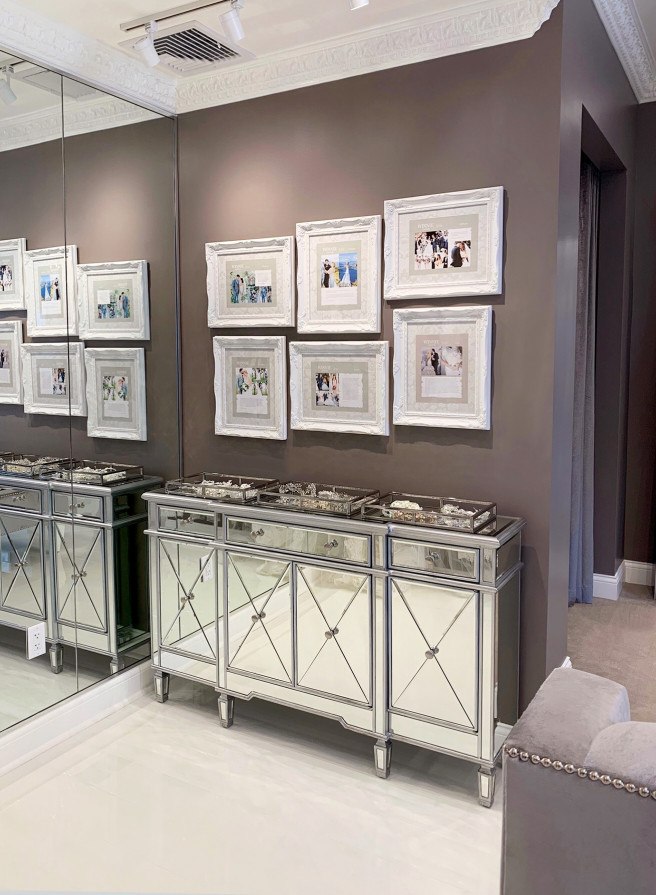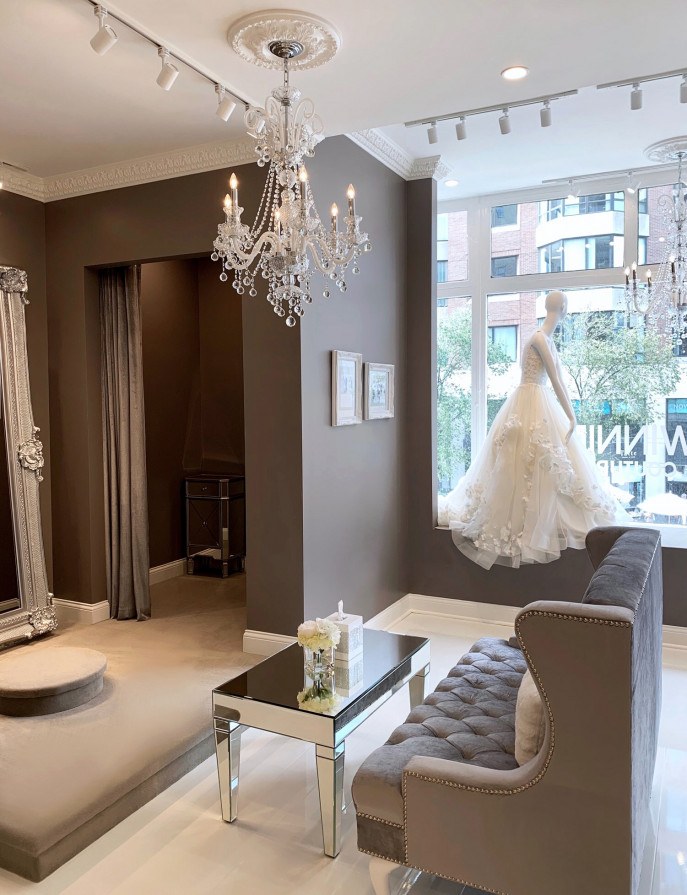 During Your Visit
From the moment you walk into Winnie Couture Boston's stunning salon space, it's clear this isn't your typical wedding boutique. The grand chandeliers and lavish decorations dazzle the eyes while the bright airy ambiance and intimate sitting spaces make the room warm and inviting.
"We want them to feel like they're entering their bridal fantasy dreamland," says Zona. "It's all designed to really deliver that immersive experience unlike any other bridal salon."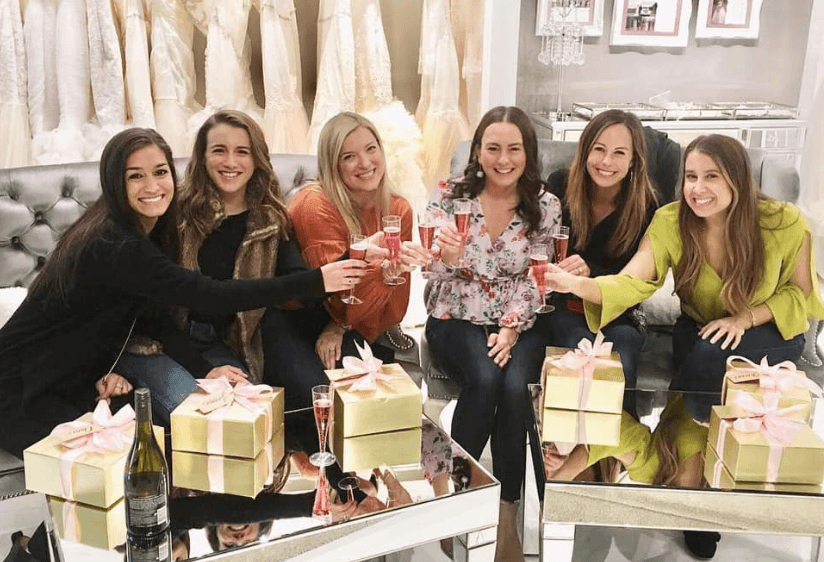 Upon arrival, the bride and her guests receive complimentary champagne and are led by an expert stylist to a private sitting room area for a short consultation. Then it's the fun part. The bride can start pulling down any of the more than 100 gorgeous gowns from past and present Winnie Couture collections in the showroom to try on until they find the one that's just right for them.
"Each elegant and timeless dress is designed by Winnie herself in Beverly Hills with the most luxurious materials, like European silk intricately laced with Swarovski crystal embellishments," says Zona. "Her attention to detail is impeccable and they all work together to create the most flattering fit."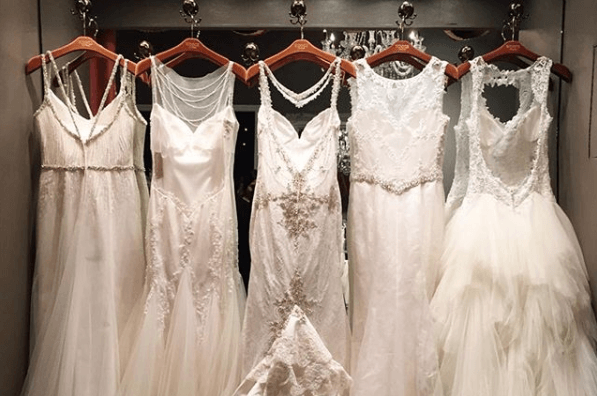 No problem if the dress isn't quite right. The Winnie Couture stylists have the ability to do most simple changes like adding straps, removing sleeves, and changing the fabric, or even more complex ones like mixing and matching two different dresses. Zona says that mission of not limiting brides to existing designs is what makes the Winnie Couture experience so special.
"What's most important and exciting to me is that brides feel like 'this is my dress.' That really sets us apart in terms of what we can offer," says Zona.
Forever a #WinnieBride
Even after their special day, brides who say "I do" in a Winnie Couture wedding gown remain part of the Winnie Couture family and are invited to exclusive events to see the hottest new designs. Who knows? You may just find the perfect one for you, with just a small change or two.
"Even if a bride doesn't end up purchasing from us, shopping for a dress is a big deal and can be a daunting process," says Zona. "Our goal is for them to feel comfortable, relaxed, and excited that their dress could possibly be waiting for them."
To learn more and request an appointment, visit winniecouture.com/stores/wedding-dresses-boston-ma/.
This is a paid partnership between Winnie Couture and Boston Magazine's City/Studio
---