JANE DEERY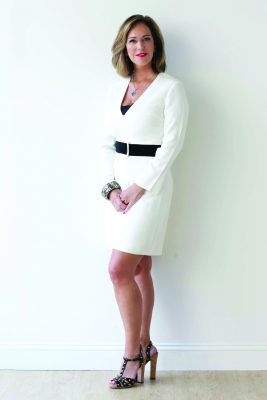 JANE DEERY
PGR Media
617.502.8400 | pgrmedia.com
Jane is CEO/Owner of PGR MEDIA, an integrated media planning agency specializing in premium fashion and retail brands, with category experience in finance, education, and travel. PGR's creative media solutions and data driven expertise has made it one of the top independent media agencies in the US, with double digit growth in the past decade.
Why is location important to the success of your business?
We were pioneers in Boston's Innovation District, moving here in 2008 from Providence. The decision to move to Boston came as we were blazing trails in the media industry, and needed to attract and retain talent. Today, we have an office in NYC as well. Being in both locations enables us to be connected to both the media and retail hub of NYC and the brain trust in Boston.
Did you always want to start your own business?
My parents instilled the thought of anything is possible
and my motto is "Dream Big." Early on in my career I realized that I wanted to have my own company. Luckily today, I lead an amazing company and I am fortunate to do what I love every day.
How do you help other women succeed in business?
Unequivocal support empowers young women, and leading other women to their own success is success in itself. I'm known for my honesty and am often asked for advice for next career moves and new business ventures. I've always believed that networking is key to success and mentoring young women
is part of that dynamic. Lending sound counsel and giving straightforward advice has enabled lasting relationships. I think it's a reason why the average management tenure at PGR is 15 years. Cultivating relationships built on candor allows me to have these honest conversations. At this point in my career,
I'm lucky enough to have high level, heart-to-heart discussions about business that don't leave the room. This level of trust is invaluable to helping me succeed as well.
How have you adapted to the ever-evolving advertising business?
PGR Media is an independent boutique agency. With that, we are nimble, flexible, and our staff shares an entrepreneurial spirit. This allows us to operate fluidly between traditional and emerging channels. The advancement and rapid change in technology continues to shape the entire advertising and media landscape; our perspective on promoting cross-channel integration has enabled us to be proactive rather than reactive to change. Our ability to acclimate has driven double digit growth since 2008. It's also why some of the best brands in the world like Harry Winston, New Balance, Santander Bank, and Starwood Hotels choose to work with us.
Why do you think there are so many women led advertising agencies in Boston versus other parts of the country?
Boston has world class agencies that have provided many women the opportunity to excel. These powerful and talented women are leading large agencies owned by holding companies and are a force to be reckoned with. Many other female ad executives/entrepreneurs have started their own agencies
due to a void in the marketplace. I am proud to be part of this exceptional group of women leaders.
---