Cheap Eats in Boston from A to Z
Twenty-six inspired ideas for how, where, and (sometimes) when to eat phenomenally well in Boston for $15 or less, alphabetically cataloged from Allston to zhoug.
---
For a city that largely pumpkins out by 2 a.m., Boston has a lot more going for it than you might expect when it comes to quelling hunger pangs after the clock strikes 12. Fancypants sashimi bar Uni's excellent $10 ramen (served after 11 p.m. on Fridays and Saturdays) may be the city's biggest breakout success in the after-hours-grub department, but it's hardly alone. Here, eight additional options (some new, some old standbys) for eating well, cheaply, and late—in some cases, until 4 a.m. –Joe Ricchio
A4 PIZZA
Food until 1 a.m.
The Scene: Sharing most of the same patrons from bars in nearby Union Square, Area Four's little Somerville sibling is ideal for collecting your thoughts while listening to a soundtrack of '90s-era hip-hop.
The Order: When the kitchen closes at 11, all leftover thin-crust pizza is offered at half price until 1 a.m. (on a first-come, first-served basis, for dine-in only). Toppings-wise it's a mixed bag, but it's tough to go wrong with any—especially once your order is warmed up in the roaring wood oven.
445 Somerville Ave., Somerville, 617-764-4190, areafour.com.
THE ABBEY
Food until 1:30 a.m.
The Scene: A relaxed dining room that buzzes with Brookline residents seeking a snack after a night swigging Belgian brews across the street at the Publick House (which stops serving food at 11 p.m.). It's generally quite busy, so be prepared to wait a bit for the food.
The Order: Truffle fries may now border on cliché, but this generous bowl ($5)—served with a small tub of roasted-garlic mayo—will remind you why they gained popularity in the first place.
1657 Beacon St., Brookline, 617-730-8040, abbeyrestaurant.net. 
ANCHOVIES
Food until 1:30 a.m.
The Scene: The dimly lit hangout, complete with Tiffany-style lampshades and plenty of old wooden booths, seems custom designed for hiding away—and many locals come here to do just that. And enjoy the aroma of tomato sauce and garlic that permeates the air, of course.
The Order: Basic cheese pizza ($9, with toppings ranging from $1 to $3) has a crunchy, buttery crust and sweet, tangy sauce and is substantial enough to warrant the time required to finish an entire bottle of bargain-priced chianti.
433 Columbus Ave., Boston, 617-266-5088, anchoviesboston.com. 
EASTERN STANDARD
Food until 1:30 a.m.
The Scene: This sprawling urban brasserie has established itself as the one place that label-hating hipsters, Fenway bros, trust-fund kids, service-industry professionals, and cougar packs can coexist in harmony.
The Order: Stick to classics like the superlative steak tartare with cornichons ($12) or the moules Provençal ($12), served in a fragrant broth and accompanied by warm, chewy bread. Once the late menu kicks in (11 p.m. weeknights, 12 a.m. weekends), four or five changing specials go up on the mirror above the bar, keeping matters interesting.
528 Commonwealth Ave., Boston, 617-532-9100, easternstandardboston.com.
FAIRSTED KITCHEN
Food until 12:30 a.m. (Sunday to Thursday); 1:30 a.m. (Friday and Saturday)
The Scene: The eclectic vibe of this Washington Square hot spot matches its varied following, most notably a contingent of off-shift servers, cooks, and bartenders perched at the bar on any given night.
The Order: Because even the shortest wintertime stumble from a nearby bar can chill you to the core, request the meaty, aromatic cumin-dusted lamb ribs ($13) finished with spicy vinegar and fish sauce.
1704 Beacon St., Brookline, 617-396-8752, fairstedkitchen.com.
JM CURLEY
Food until 1:15 a.m. (Monday to Saturday)
The Scene: A preferred haunt of the city's service-industry folks after a long day spent serving the general public.
The Order: The late-night menu is made up of two categories: burgers and "concretes," the latter essentially Dairy Queen Blizzards on steroids. Those who opt for burgers are given the option to "hook them up." We do so by tacking on a fried egg and veggie patty to our beef cheeseburger. The result is the mother of all burgers ($12, when all is said and done). Stoners would do well to order the Crunchy Hipster concrete ($7), which whips white-fudge pretzels, bacon, M & Ms, and Butterfingers into vanilla ice cream.
21 Temple Place, Boston, 617-338-5333, jmcurleyboston.com.
PEACH FARM
Food until 3 a.m.
The Scene: Dining in what is basically a brightly lit basement dotted with Pepto-pink tablecloths, the crowd here can range from post-revelry college students to dancers who work at Centerfolds down the street. You'll almost always spot a round table packed with chefs and cooks after a long shift.
The Order: Pair cold Tsingtaos with a bowl of clams simmered in a pungent black bean sauce ($12.95). The spicy dry-fried squid ($11.95) is the best in the city, with a crunchy, aggressively seasoned crust and tender seafood.
4 Tyler St., Boston, 617-482-3332, peachfarmboston.com.
TASTY BURGER
Food until 4 a.m.
The Scene: A laid-back bar scene turns into an absolute circus upstairs on the entrance level between 2 and 4 a.m., as an entire inebriated neighborhood descends in search of super late-night sustenance.
The Order: While the burgers ($4.25–$5.85) are a no-brainer, Tasty's hot dogs—lovingly called "shafts"—are equally great, particularly when covered in chili, jalapeño cheese sauce, and chopped onion ($5.25).
40 JFK St., Cambridge, 617-425-4444, tastyburger.com.
These local grocers offer ready-to-eat takeout that'll fill you up right.
---
Five Local Markets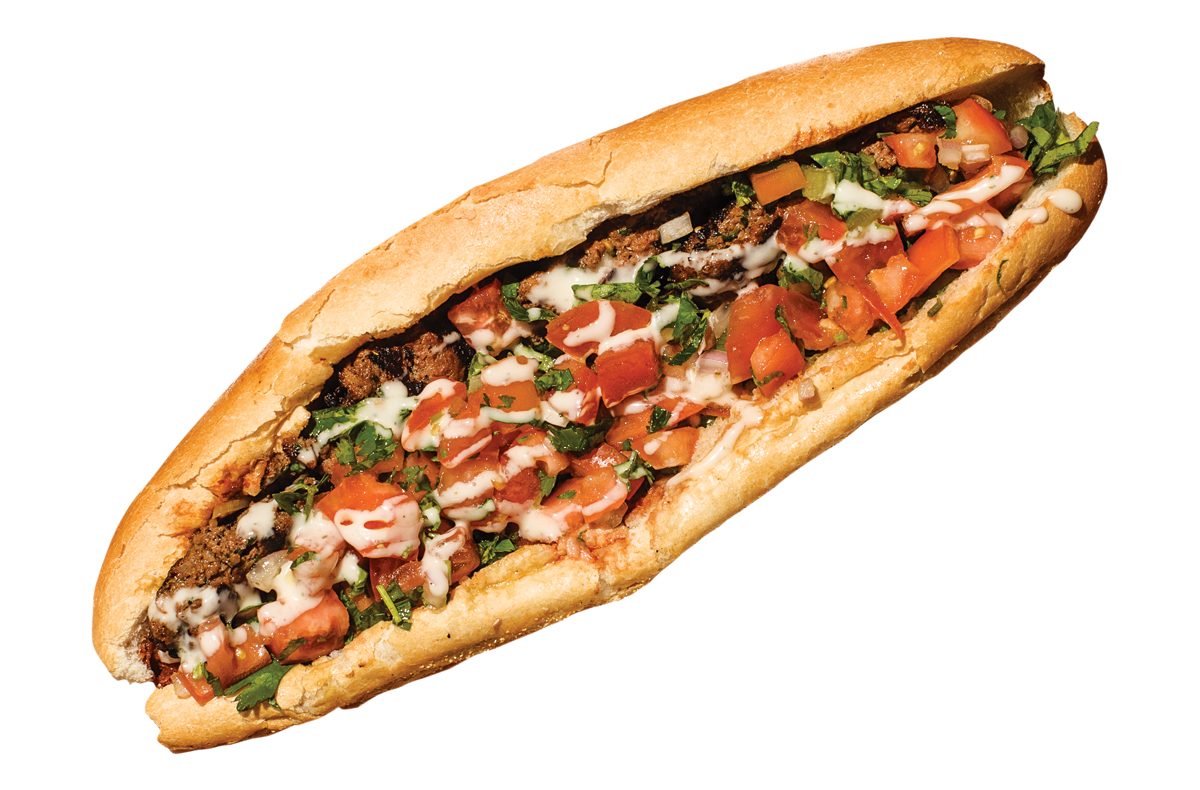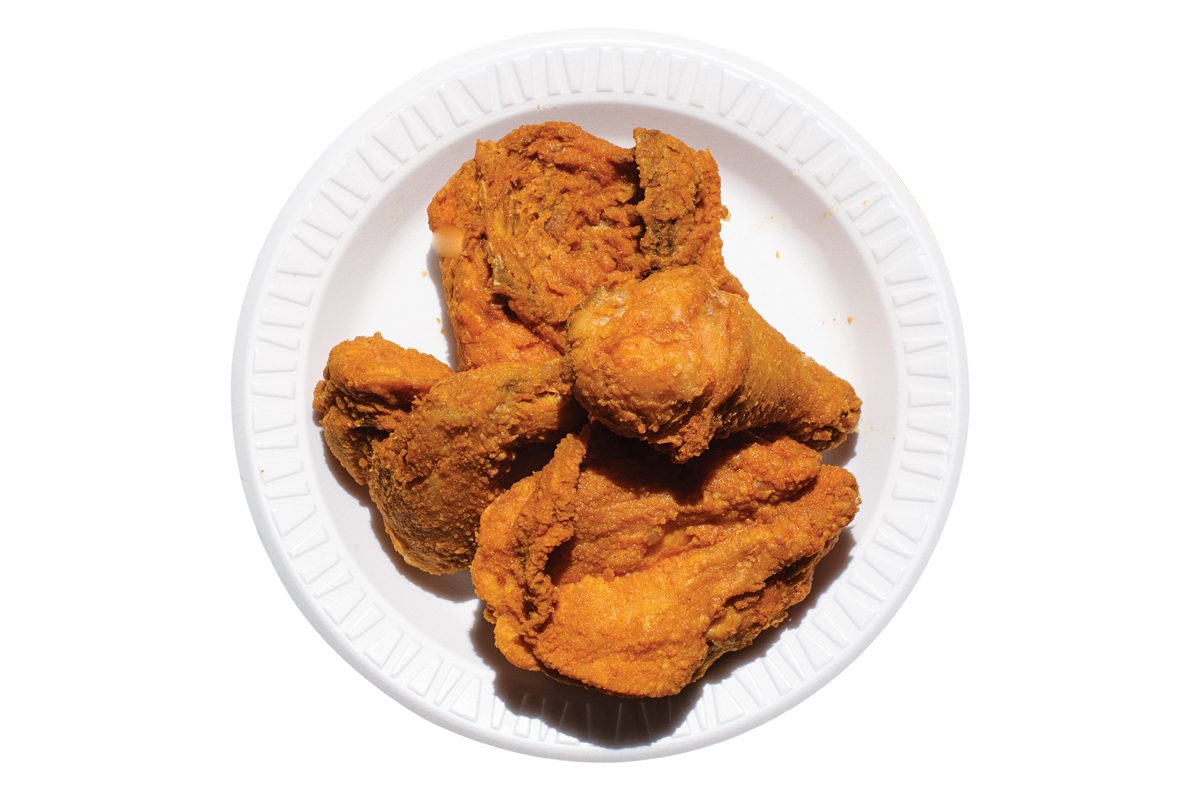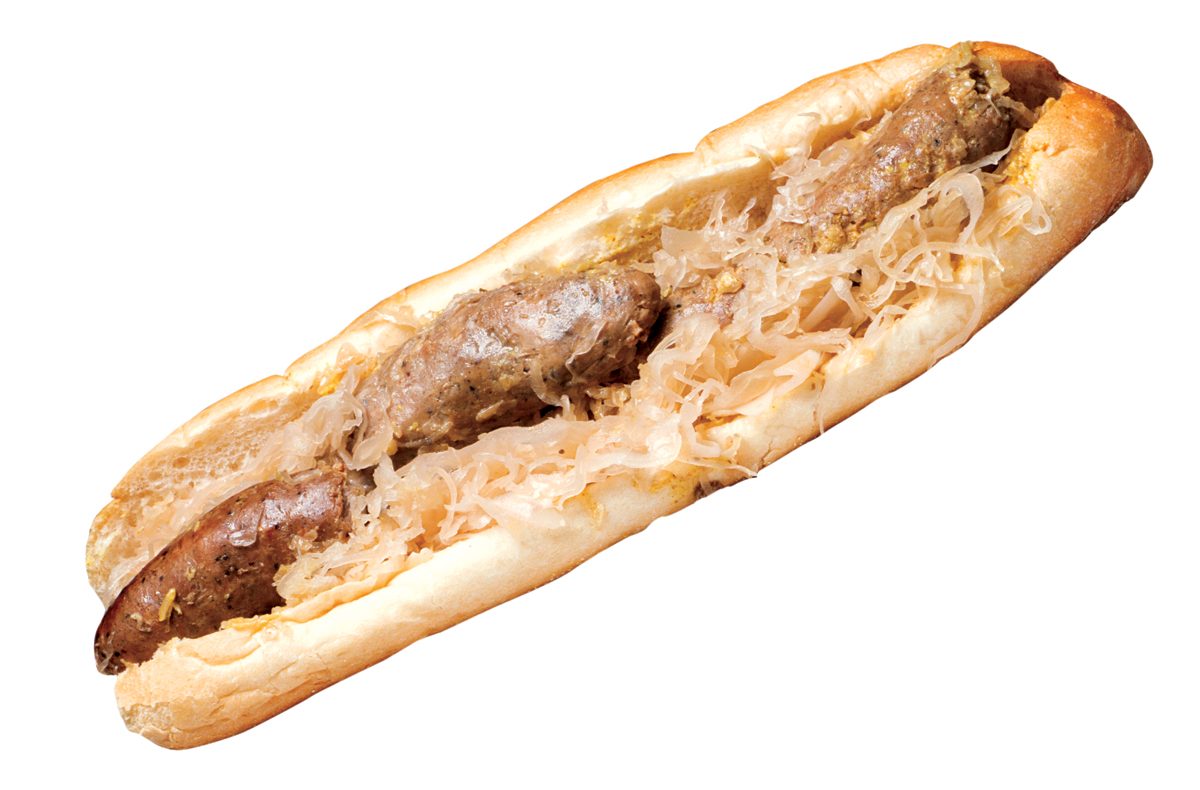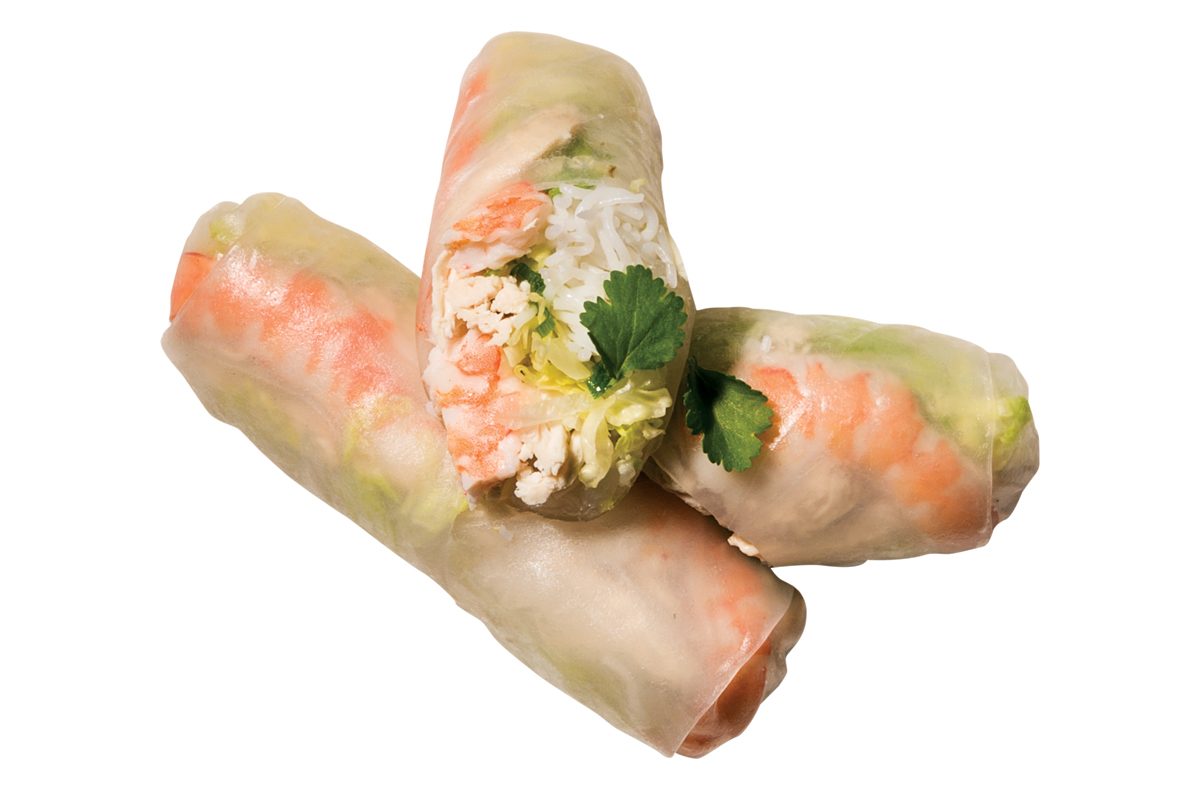 SEVAN BAKERY
Watertown, 617-924-3243.
This Armenian market and wine shop offers a host of tempting salads and spreads. For a truly portable bite, order a warmed-to-order creamed-chicken-and-onion-stuffed bogacha ($2.29), essentially a puffy, triangular Hot Pocket (in the best possible way).
ASSALAM MARKET
Cambridge, 857-242-3394.
This Iraqi-owned market resembles a smoke shop from the outside, but it's really a hub for Middle Eastern pantry essentials. Don't leave without a fresh-made kefta sandwich ($5.99), with grilled beef patties, diced tomato, tahini sauce, and a smear of harissa.

WALTHAM INDIA MARKET
Waltham, 781-899-6018.
Jarred curries, condiments, and sacks of basmati rice dominate the shelves here, but downstairs the mini food court is stocked with ready-to-eat kebabs, Indo-Chinese dishes, and salty-good fried chicken ($2.99 for two pieces).
DJ'S EUROPEAN MARKET AND DELICATESSEN
Dorchester, 617-436-9766.
More convenience store than full market, DJ's boasts a deli counter in back serving up Polish comfort food (a dozen pierogi with onions and bacon, $5.95) and tons of sandwiches (like house-made kielbasa with sauerkraut and onions, $3.95 for a small). 617-436-9766.
HONG KONG SUPERMARKET
Allston, 617-787-2288.
Formerly known as Super 88, this Asian superstore benefits from the food court flanking it—and we recommend not entering without scoring an order of soft, herbaceous fresh rolls ($4.40) from the Pho Viet's stand, which come with a thick, savory peanut sauce.
Gene Wu, who spent his formative years working at his parents' eateries in the northern Chinese city of Xi'an, always dreamed of opening a place of his own. After coming to the U.S. to study, he instead became a chemist—and worked in Billerica in that field for more than a decade before deciding to pursue his lifelong ambition. In 2011, he opened Gene's Flatbread Café in Chelmsford, which became so successful that last year he opened a second location on the fringes of Boston's Chinatown. And it's with a chemist's precision that he approaches each 17-hour day, arriving at the downtown shop at six o'clock every morning to calibrate and portion out the dough so he and his staff can hand-pull each order of thick, ropey noodles à la minute—then toss them with chili oil, garlic, and cilantro ($6) or immerse them in a meaty broth with slices of lamb ($11). This diligence only pays off, however, if you eat Wu's noodles the right way: "We try very hard to make them fresh," he says. "They are made with flour, so they will stick together if you don't eat it right away or mix it up. Freshest is best." In short: If you can't eat his noodles immediately, it's best to hold off until you can.
257 Littleton Rd., Chelmsford, 978-256-6789; 86 Bedford St., Boston, 617-482-1888; genescafe.com.
We flock to Korean-fried-chicken chain Bonchon for its signature crunchy-fried poultry, but there's a Japanese dish on this decidedly pan-Asian menu that's just as much of a crowd-pleaser (and filler-upper): okonomiyaki ($13.95), a giant, crispy pancake loaded with squid, shrimp, cabbage, and bits of bacon. The massive dish is topped with thick, sweet barbecue sauce, Japanese-style mayo, and curls of bonito flakes. Yup. It's a $14 pancake. Trust us.
57 JFK St., Cambridge, 617-868-0981; 123 Brighton Ave., Allston, 617-254-8888; bonchon.com.
Forget cronuts. This year, the pretzel is the baked good of choice for culinary hybridization. Overblown fast-food gambits aside (à la Chili's, Wendy's), there's still some genius to this trend, exemplified locally by the following not-so-knotty twists on the crunchy German snack. –Janelle Nanos
From left to right (shown above):
PRETZEL BAGEL
$2.50, Bagelsaurus at Cutty's, Brookline Village, cuttyfoods.com.
Baker Mary Ting Hyatt's in-demand bagels—available at Cutty's Friday and Saturday mornings from 8 a.m. until they sell out—are dipped in lye before baking and finished with sea salt. The perfect shmear? A dollop of mustard butter.

PRETZEL BAGUETTE
$2.50, Swissbäkers, Allston, swissbakers.com.
Order any sandwich at this expansive bakery and the default bread is this squat, 6-inch mini loaf that's also great on its own. The dough is doused in a salt solution before baking, rendering the loaves an appealing tawny brown. They're then topped with a touch of salt or pumpkin seeds.

PRETZEL CROISSANT
$3.30, Clear Flour Bread, Brookline, clearflourbread.com.
Buttery and flaky, this savory croissant is flecked with black sesame seeds and sells out quickly every weekend. Arrive mid-morning to snag one.
---