A New Condo Building Is Going Up on the Rose Kennedy Greenway
The 44-unit project will bring a mix of one-to-three bedroom homes to what once was an historic neighborhood.
---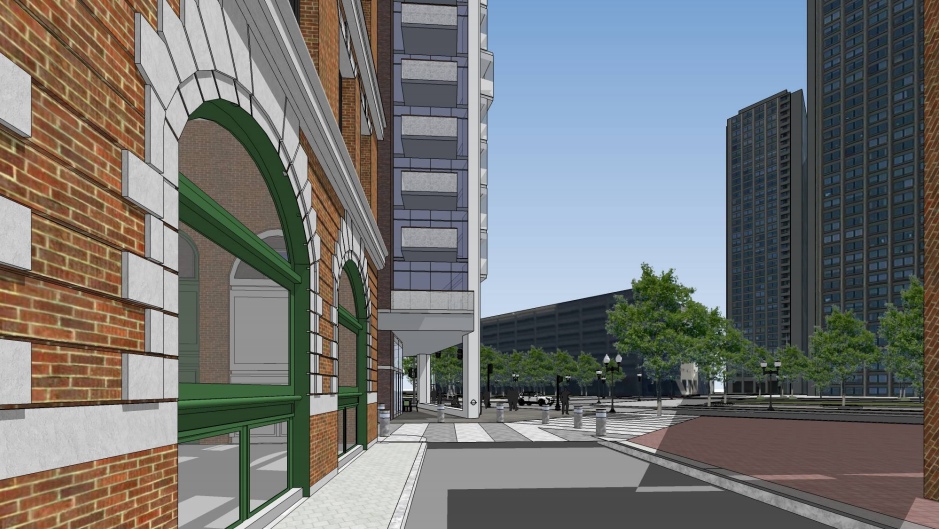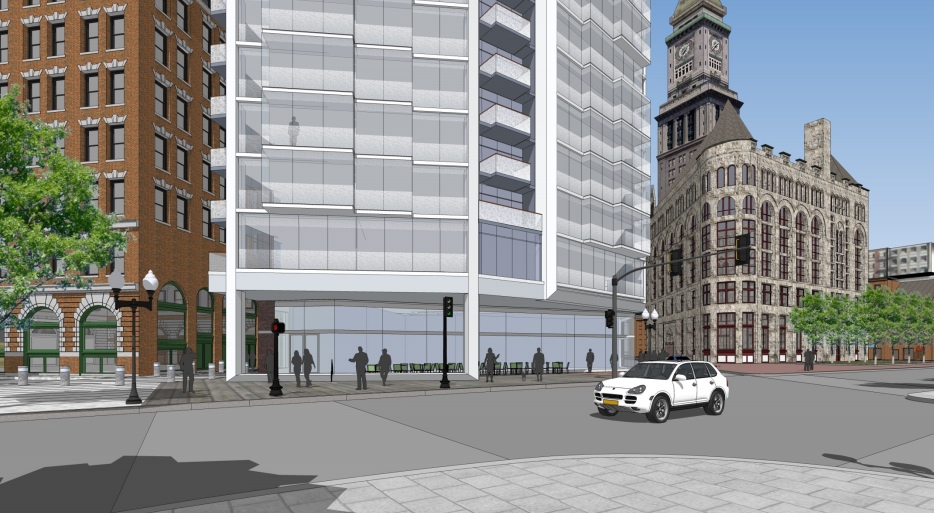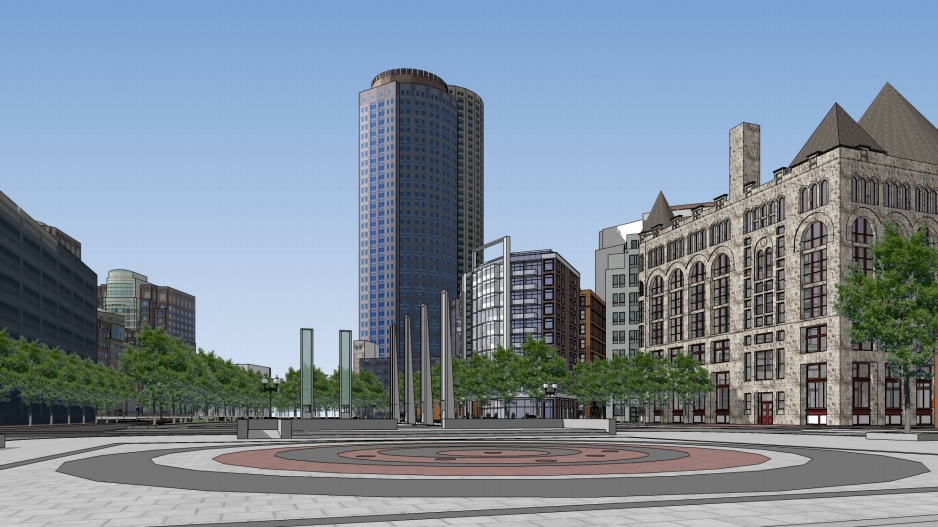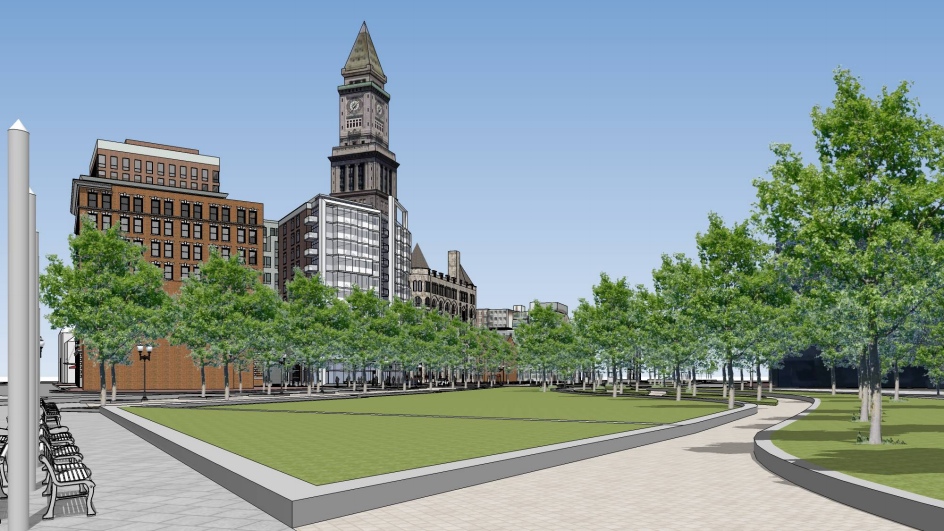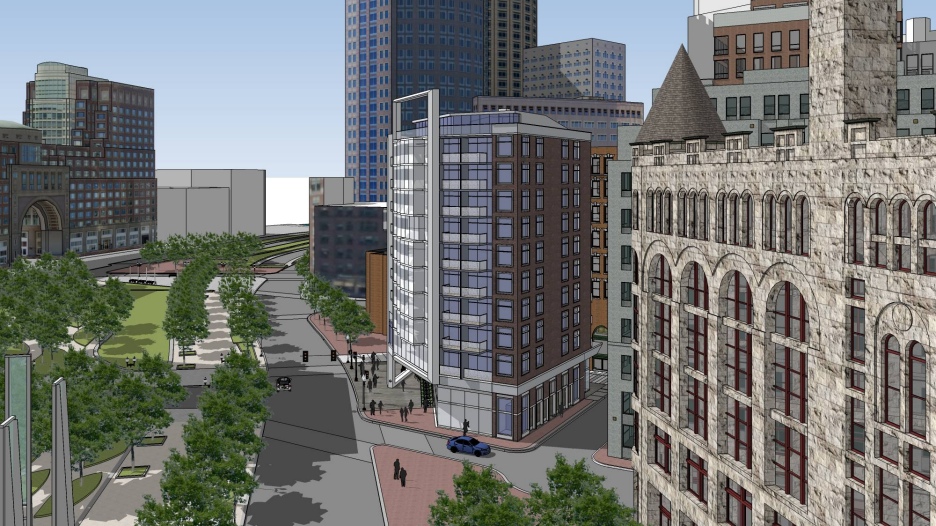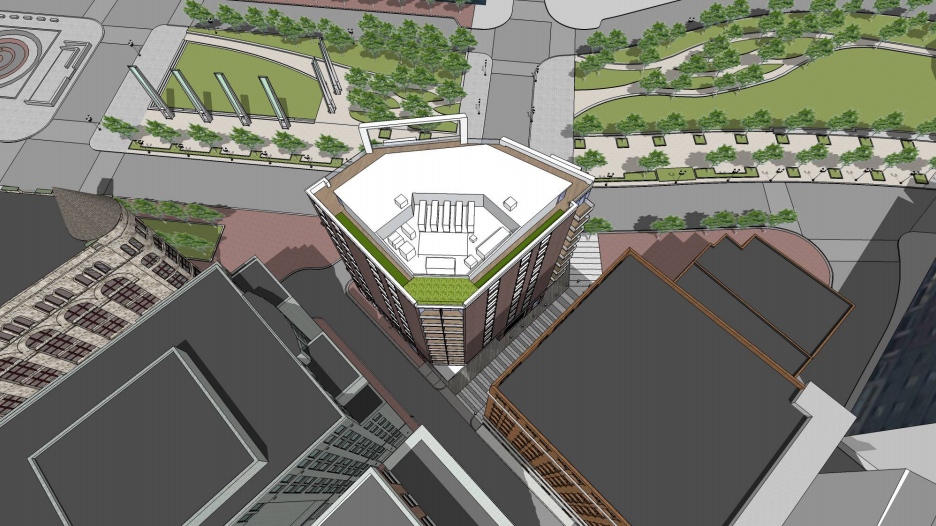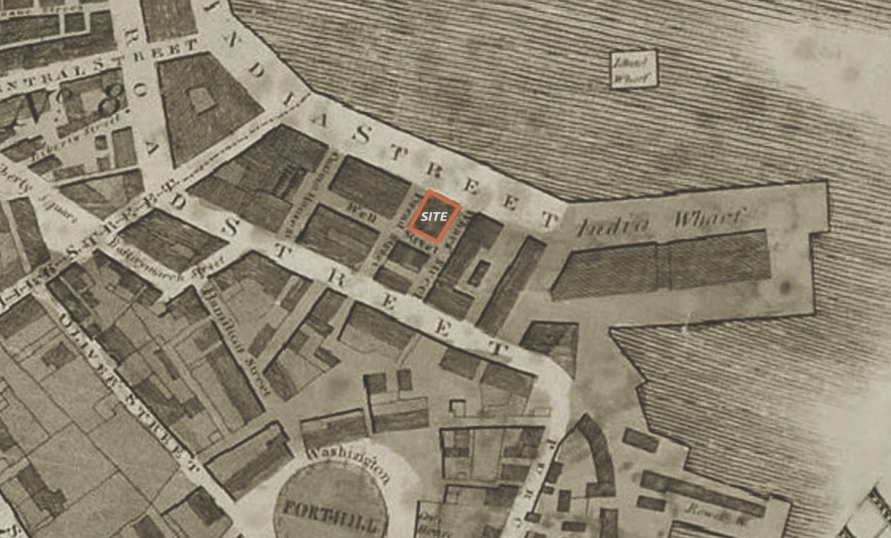 A prominent Boston real estate broker and developer is leading a team proposing a new condominium project overlooking the Rose Kennedy Greenway.
Kevin Ahearn, of Otis & Ahearn Real Estate, and Michael Durand, of Boston Residential Development, are planning to build a 12-story, 44-unit condo project at 55 India Street, located on the edge of the Greenway across from the site of the proposed Harbor Garage towers. The site has been used for the past 50 years as a surface parking lot.
The 55 India Street project will include 24 one-bedroom, 11 two-bedroom, and nine three-bedroom units ranging in size from 600 to 1,750 square feet. There will be four penthouse duplexes. Street-level will include retail or restaurant space, with enough room for as many as 150 diners.
Having so many three bedroom homes in a project this size is unusual. Most Boston condo projects favor two-bedrooms, but Mike Durand says he believes the condos will appeal to wealthy empty-nesters who need the extra space for visiting friends and family. Ironically, given its current use, the developer isn't planning on offering any on-site parking; owners will have to suffice with bikes. Storage for one bike—and one bike only—will be provided for each unit.
This area of Boston was known in Colonial times as Town Cove, as it was located directly next to the Boston Harbor (landfill eventually separated it from the Harbor). Nearby was Fort Hill (not to be confused with Roxbury's Fort Hill), the geographic center of Boston at the time.
Kevin Ahearn says he'll be looking back at history for a suitable name for the project. That's to be expected from the man behind the naming of condo buildings including The Belvedere, which is Italian for "architectural structure sited to take advantage of a fine or scenic view", in Boston's case, the Christian Science Center reflecting pool and Trinity Place, referencing the Trinity Church nearby as well as the old street located where the Hancock Tower now stands. Names under consideration include "Bellin's Way" or "Bellin's Place" referencing Jacques-Nicolas Bellin, the noted 18th-century cartographer who is known for drawing one of the first maps of Boston back in the mid-1700s.
The Boston Redevelopment Authority announced this week that a public meeting regarding 55 India Street will be held from 6-7:30 p.m. on July 23 at City Hall.
---
Clarification, July 7, 2:30 p.m.: An earlier version of this story referenced Fort Hill as part of the Trimountaine along with Beacon and Copps, while other sources identify the Trimountaine as Beacon, Mount Vernon, and Cotton.
---