Either-Or: A Harbor Tower Condo vs. a Woodsy Escape in Vermont
Two listings. The same price. What's worth it?
---
Welcome to Either-Or, where we compare two listings with the same price—one in Boston and one outside. Build your own conclusions.
---
It's no secret that you get more bang for your buck if you buy a house anywhere that isn't Boston. But if you've been house-hunting in the city's crazy real estate market for a little too long, it's easy to forget that a home asking $1.1 million in Brighton is not normal. That's why we've been presenting two homes listed at the same price from time to time—to remind you that price tags around Boston are a special breed.
This round, it's a battle between a spic-and-span condo in the Harbor Towers and a tranquil Vermont hideaway. Perched on Boston's waterfront, the city pad boasts amazing views from every window, not to mention access to a heated pool. The second home is a beautifully designed Craftsman abode in the hinterlands of Vermont. It's built over a gushing trout stream, almost making it too idyllic for its own good. Both share a price tag of $850,000.
---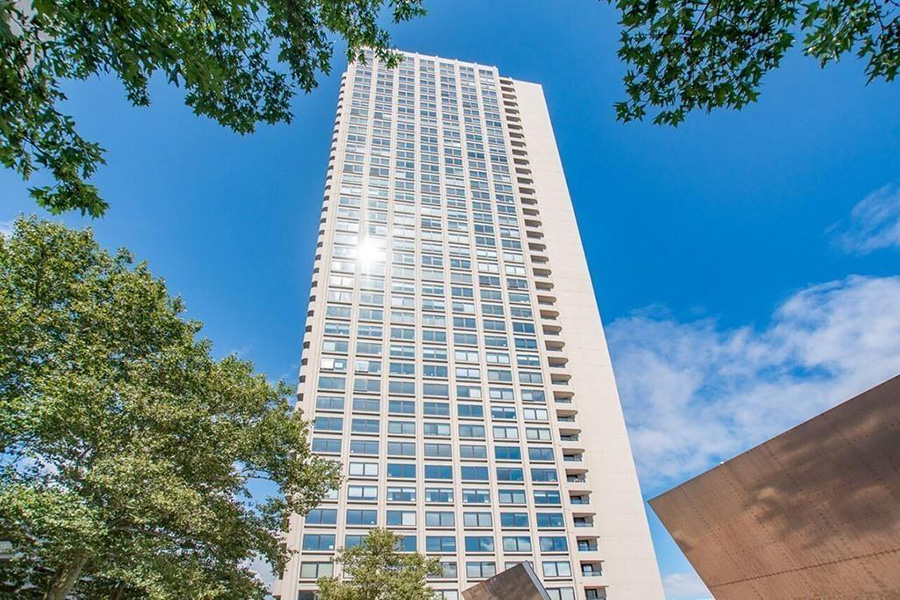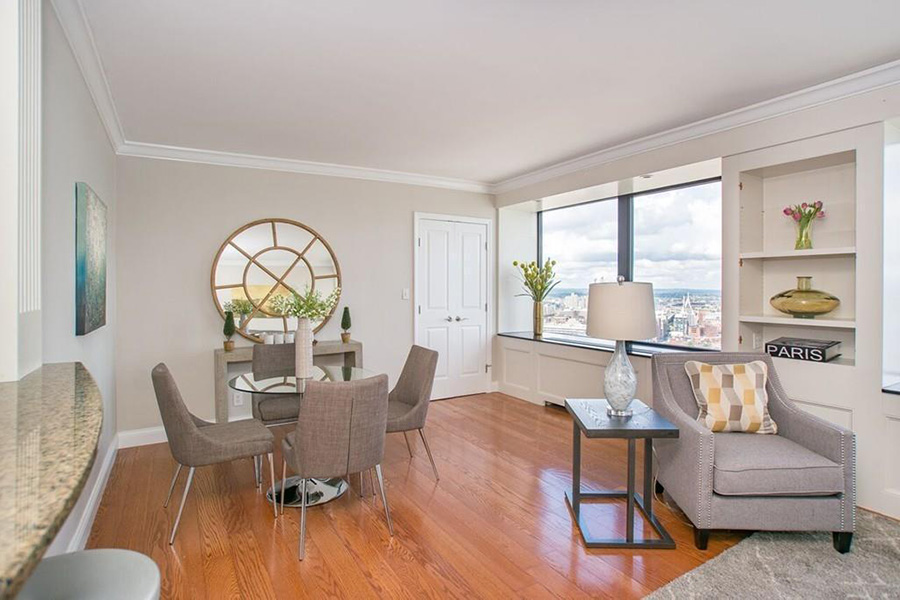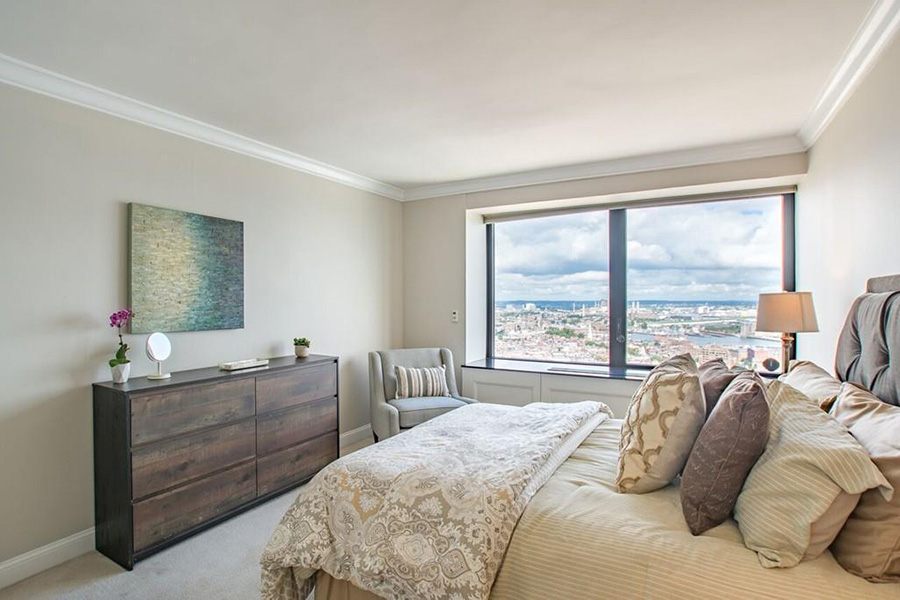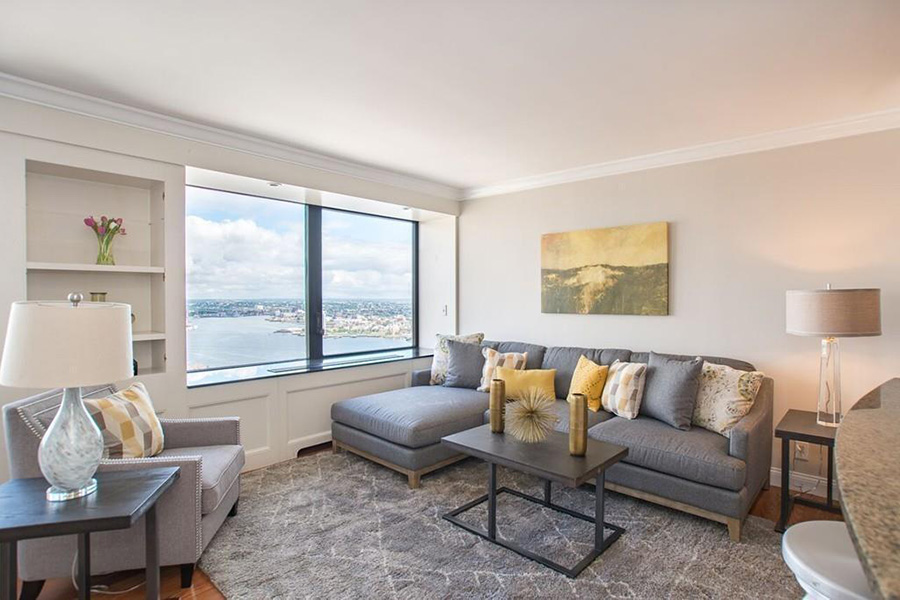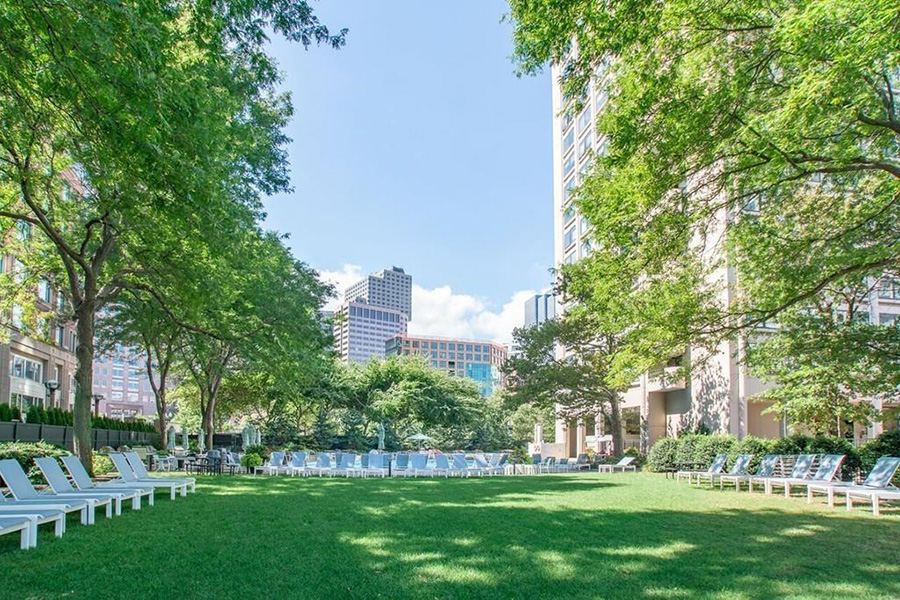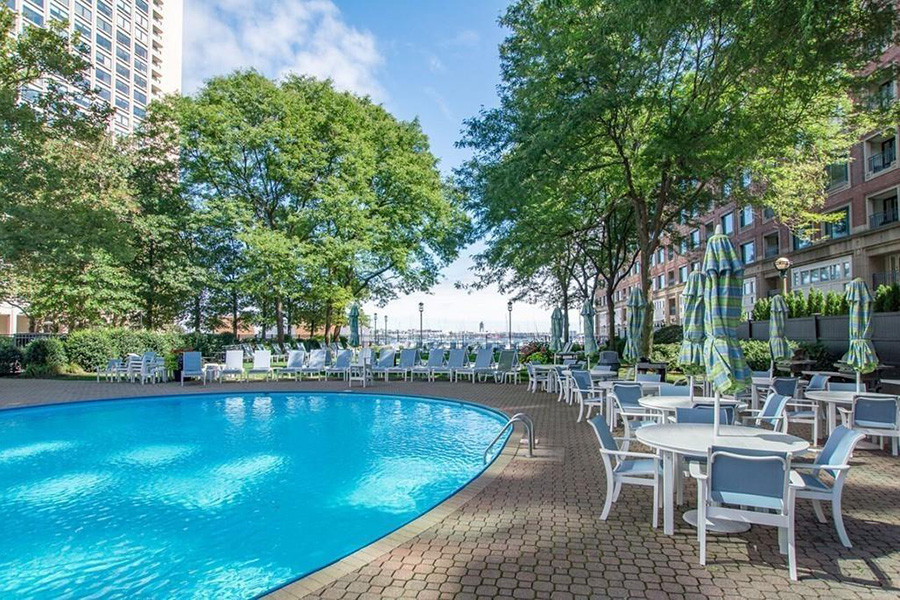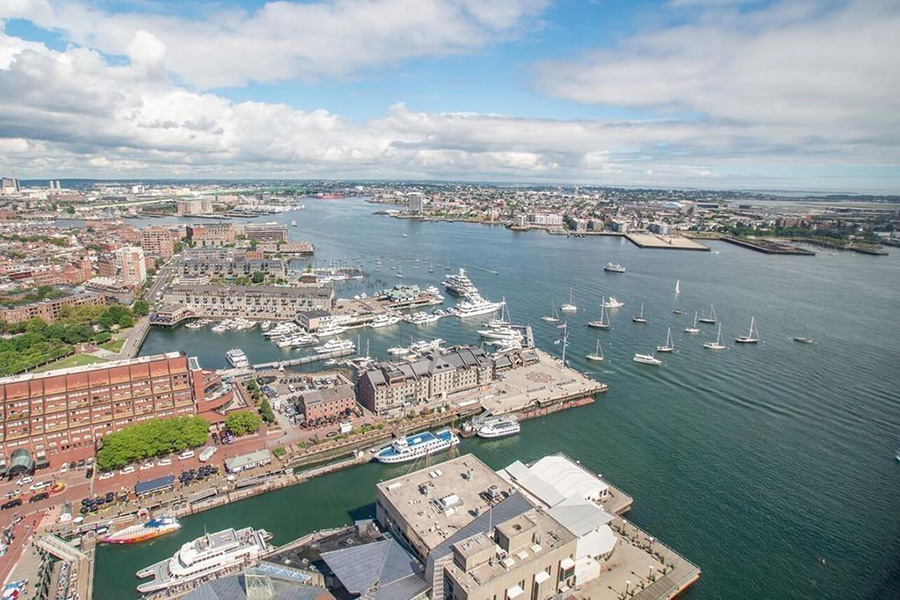 While some consider the Harbor Towers a Brutalist eyesore on the waterfront, we happen to love them—and ranked the duo the 34th-best buildings in Boston. This unit for sale is pretty nice on the inside, too, with an open, airy living and dining area, built-ins, and shining hardwoods. Amenities include a leafy green courtyard with grills, an outdoor pool with chairs for lounging, in-building laundry, and a concierge service.
But up north in Richmond, Vt., a house more than three times the size of the condo was designed with relaxation in mind. For one, it's built above a picture-perfect stream, and is accessible via a very adorable footbridge. Inside, light streams in from an abundance of windows, and according to its listing, the home's connection to the outdoors creates a "spa-like ambiance." That's especially true on the wraparound deck, where there are porch swings, skylights, and framed views of the forest. When temps plummet, the place offers radiant floors and a cozy fireplace to warm up beside.
Both residences have their pros and cons. Living on the 40th floor of a building that overlooks the harbor should certainly come at a premium, but almost $1,000 per square foot might be pushing it. However, the Boston condo is the definition of centrally located and is steps from dozens of top-notch restaurants.
Meanwhile, in Vermont, you'd need to hop in a car to dine out. Still, the house is only a short drive to the powder-topped slopes of Stowe Mountain Resort. The place also asks $284 per square foot as opposed to $967. It's your choice: would you rather downsize to live in the hustle and bustle of downtown, or luxuriate far, far away, where a only a short drive separates you and wild, untamed beauty?
---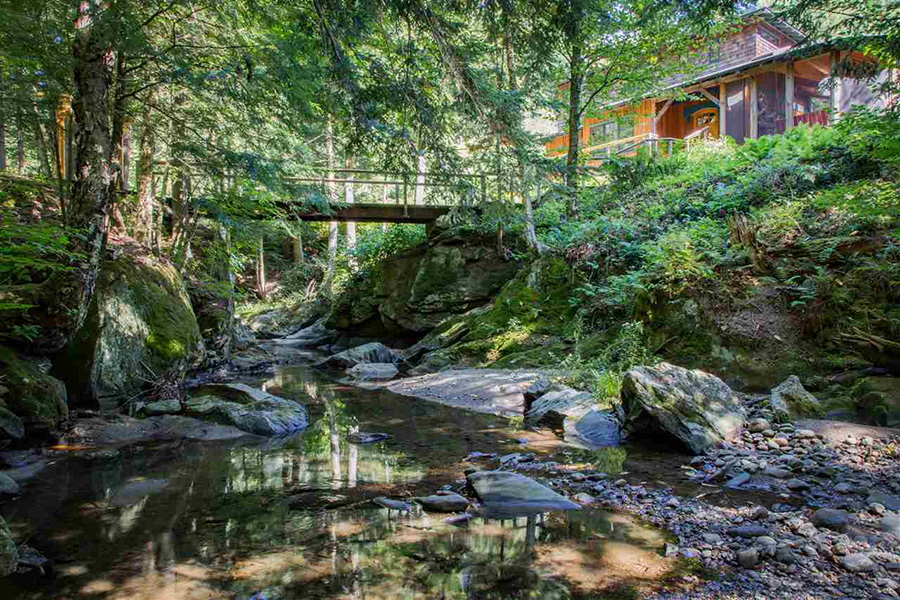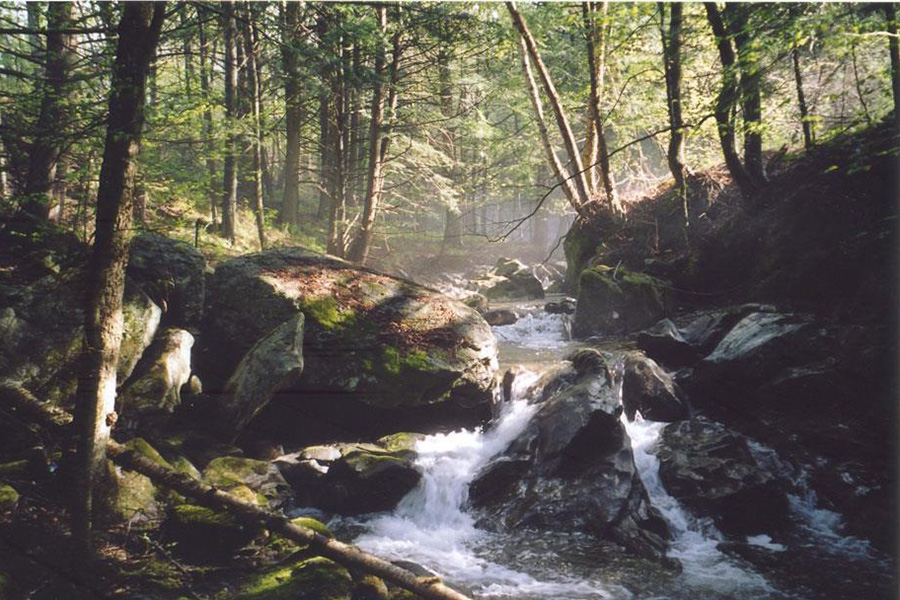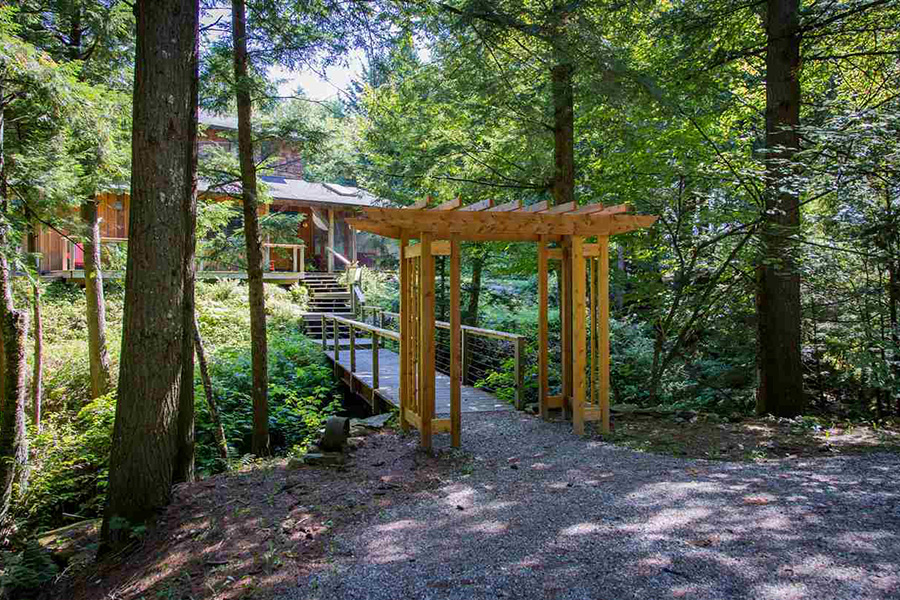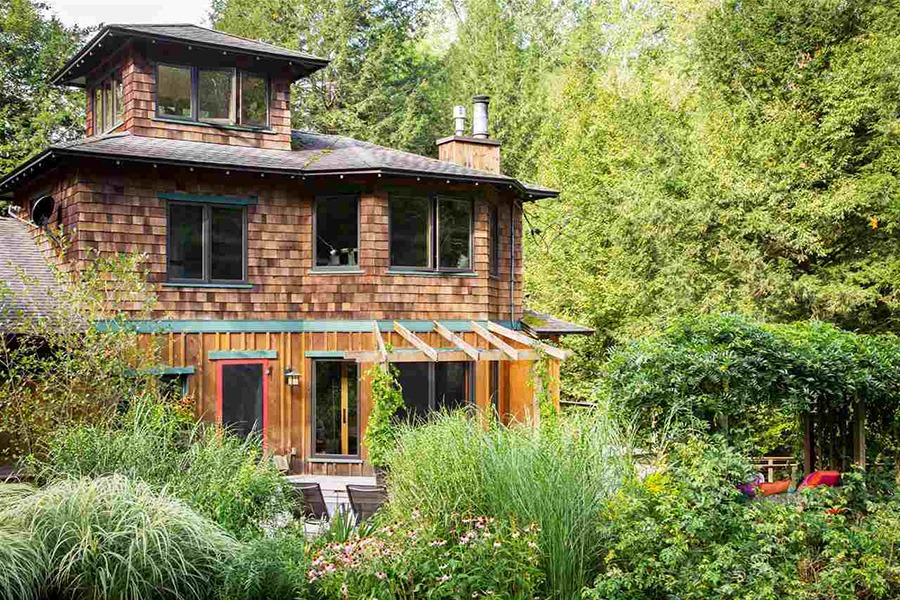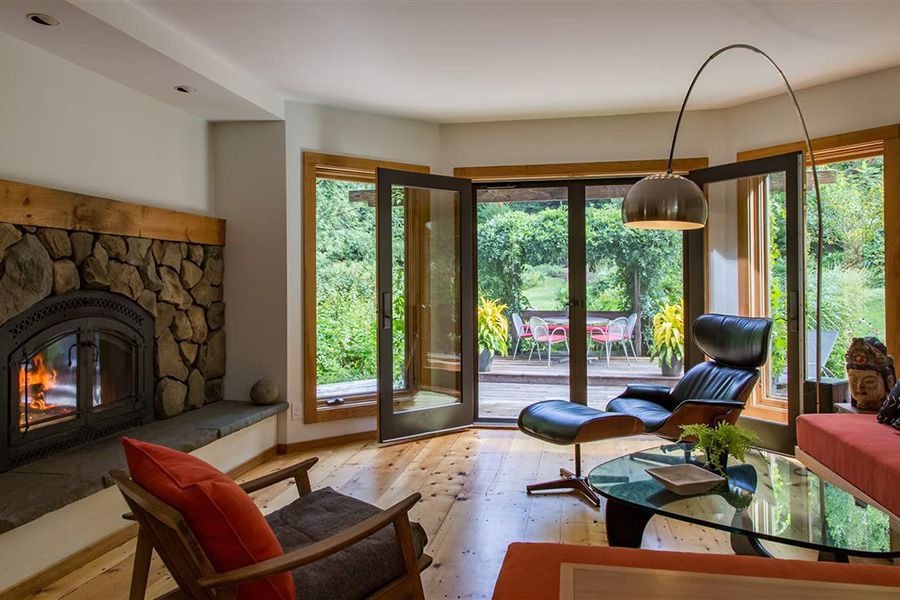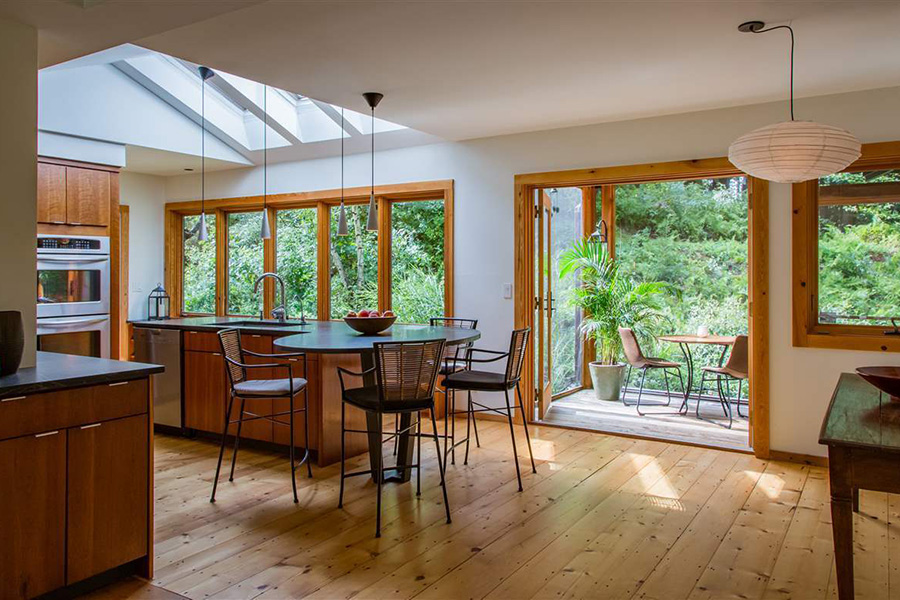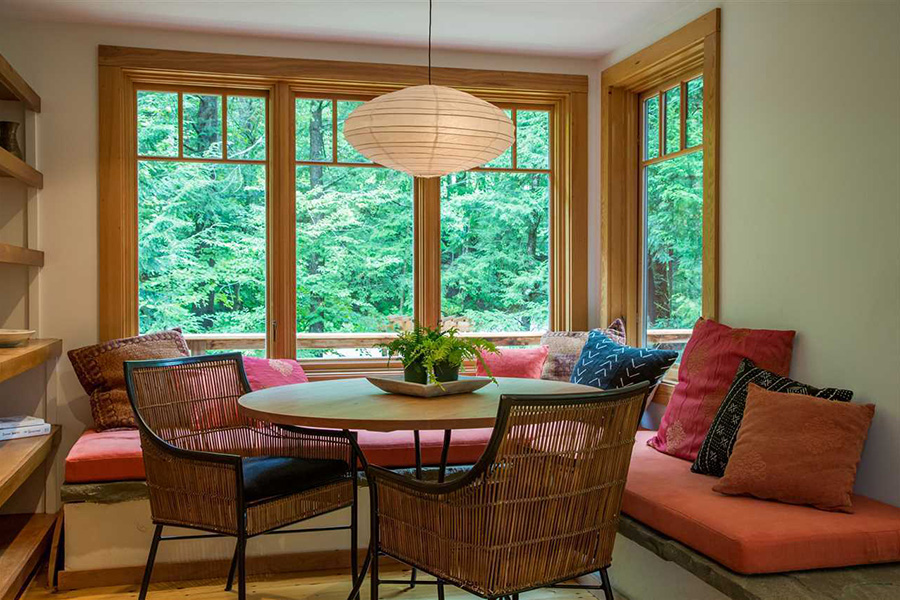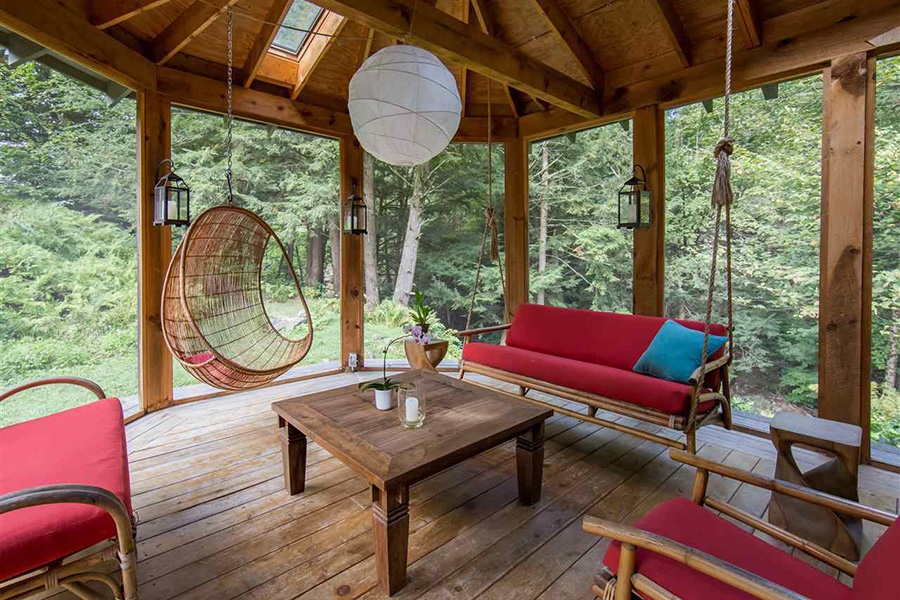 ---