So You Want to Live in Allston
---
Sign up for our weekly home and property newsletter, featuring homes for sale, neighborhood happenings, and more.
Allston is one of the most student-dominated zip codes in the city, and it shows. Scores of young folks can be seen (and heard) stumbling home on any given night, for example. But one upside to the heavy student presence? There's no dearth of hip restaurants and coffee shops catering to them.
The neighborhood's concentration of youths is most apparent on September 1, a day lovingly referred to as "Allston Christmas." It's when the majority of apartment leases turn over, resulting in thousands of students descending upon the neighborhood annually. Those moving in and moving out are known to toss couches and bed bug-ridden mattresses into the streets, creating piles of furniture on every block.
But during other times of the year, things are considerably less hectic. Locals—who are mostly renters—can be found brunching at Deep Ellum, making healthy choices at Whole Heart Provisions, and digging for thrifted treasure at Urban Renewals and Vivant Vintage. There are also plenty of places to catch live music, plus several bubble tea joints.
If a youthful crowd, screeching Green Line, and diverse mix of restaurants sounds up your alley, then Allston might be your next move.
---
Prices at a Glance
Median condo home value: $461,000
Median one-bedroom home value: $369,000
Average rent price: $2,801
---
What You Can Buy
A 9th Floor One-Bedroom with a Rooftop Pool
15 North Beacon St. #902, Allston
Price: $495,000
Size: 512 square feet
Bedrooms: 1
Baths: 1
A Lower Allston Condo by the Charles
180 Telford S. #619, Allston
Price: $539,000
Size: 488 square feet
Bedrooms: 1
Baths: 1
---
Public Transit Options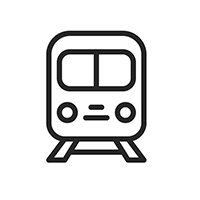 The B branch of the Green Line runs though Allston along Commonwealth Avenue.
There's also the Boston Landing Commuter Rail station.
---
What Real Estate Agents Say
With its many vibrant local businesses, Allston has remained to this day a very hip and trendy neighborhood. Since the development of the Green District in 2014, the town has been shifting from being traditionally student-friendly to housing a lot more working professionals, due to the easy commutes downtown and general affordability. In 2016, there were about 70 condos sold, having an average sale price of $440,000 (approximately $505/sq. ft.). In contrast, 2017 boasts about 60 condo sales with an average price tag of $515,000 (approximately $565/sq ft.). This represents a growth of about 15 percent in average sale price, which is indicative of the improvement renovations that property owners have had to incorporate in order to meet the standards and needs of this new influx of working professionals.

Furthermore, over the course of the last five years, there has been a boom in new retail spaces. It offers charming local restaurants, pubs, coffee shops, and much more to support the higher end rentals and new developments that characterize the area. My biggest advice for those looking to rent in Allston is to start their search early—September 1st move-ins should already be scouting the market. There are a lot of gems coming and going off the market at this very moment, and it's important to monitor the inventory to see exactly what your money is worth. Without these comparisons, you won't have that determining factor of what you can afford about what's available to you.
—Christian Fernandez, Encore Realty
Allston has changed dramatically over the years but still remains one of the largest rental communities in Boston. This is due mostly to its proximity to Boston University and Boston College, as well as access to the B Line. Historically, people rented in Allston due to being priced out of other areas of the city, but now Allston has become a destination with its international restaurants and new luxury buildings. With the new Boston Landing commuter rail station already open and more new construction on the way, the Allston neighborhood will continue to expand and welcome new residents.

As many are aware, most of the properties for rent in Allston are for September 1st move ins. This is primarily due to the student population lining up and moving into their new apartments with school starting. June can be another popular move-in date for people looking for a place post-graduation or taking over a lease for someone who is leaving after graduating. There are always a few apartments available for just about any month, but September 1st makes up more than 90 percent of the market.

September apartments get listed as early as January and continue to go on market until mid-June. By mid-June just about every apartment will have been listed. The best time to look for apartments varies depending on what someone is looking for. Most of the larger student houses and apartments consisting of four or more bedrooms get rented very early in the year, mainly in January and February. For smaller-sized apartments such as one- and two-bedrooms, it is usually best to look between March and May. In Allston the students dictate the market so anything close to one of the colleges will always rent quicker than an apartment father out. The most important thing to understand is apartments generally rent very quickly, so when you find the right place it is important to apply for it right away.
—Zachary Chapline, Preview Properties
---
Grocery Stores

Star Market
1065 Commonwealth Ave., Boston

Star Market
370 Western Ave., Boston
Stop & Shop
60 Everett St., Boston

Trader Joe's
199 North Harvard St., Boston
Hong Kong Supermarket
1095 Commonwealth Ave., Boston
---
Perks
Allston dwellers never have to worry about having one-too-many quiet nights in. The neighborhood is chock full of music clubs and concert venues, hence its time-honored nickname "Allston Rock City." Great Scott, Brighton Music Hall, and Wonder Bar are all within a quarter-mile radius, and Paradise Rock Club isn't too far from the Allston border.
Basement shows aren't hard to come by, either. And Allston is also home to the award-winning music blog Allston Pudding.
---
Did You Know?
Members of Aerosmith lived on the second floor of 1325 Commonwealth Avenue from 1970 to 1972. They wrote and practiced many of their early songs together in the apartment, including "Movin' Out," the first song Steven Tyler and Joe Perry wrote together. Much later, in 2012, the band played a free concert outside of the building as the city installed a plaque in their honor.
Home prices by Zillow. Rent prices by RentCafe. Icons via GETTY IMAGES.
---