It's the Final Month for Lumière, Which Will Close after 20 Years in West Newton
The romantic mainstay brought sophistication to the suburbs.
---
Not that we need any more proof right now that Boston's dining scene has completely changed over the past decade, but here's some anyway. It's time to say goodbye to a landmark suburban dining destination: Lumière. The West Newton bistro will close after service on Saturday, Feb. 29, following one more Valentine's Day, a blowout "last supper," and a final month of bistro-inspired dining in West Newton.
Chef and partner Jordan Bailey, who purchased Lumière from its visionary founding chef Michael Leviton in 2015, told the Boston Globe that the mainstay special-occasion place has "run its course." Even without the white tablecloths that once blanketed its tables, Lumière was unable to find its footing in a dining era that demands more casual-feeling neighborhood restaurants. "The market has changed quite a bit as far as upscale stuff goes in the suburbs," he said. "It's hard to get out of that box."
Bailey gave it solid try: When he first took over, he expanded the sophisticated spot's bar and casual dining options by adding more high-top seating, and reopening on Sundays, among other moves. Later, he began directly catering to families with $65, four-person takeout specials on weeknights.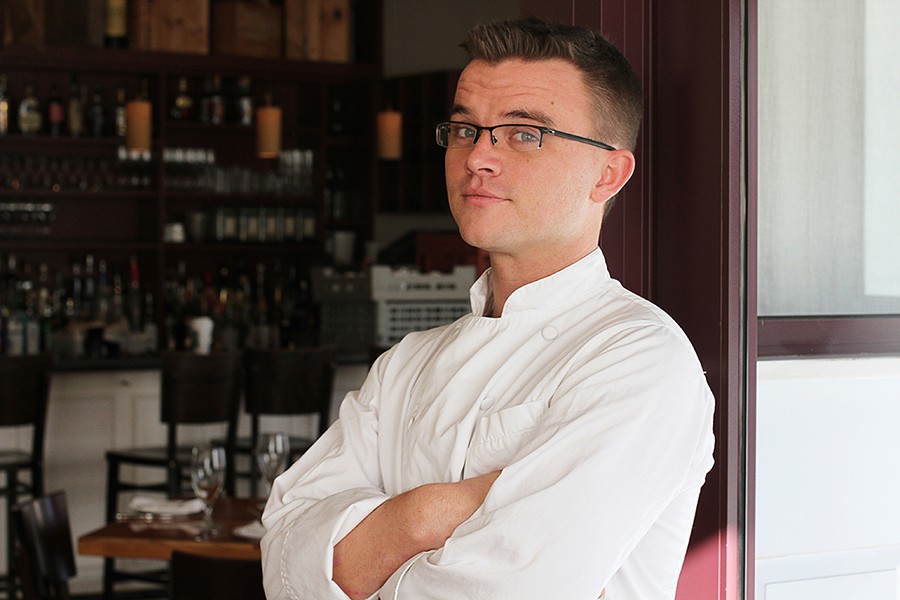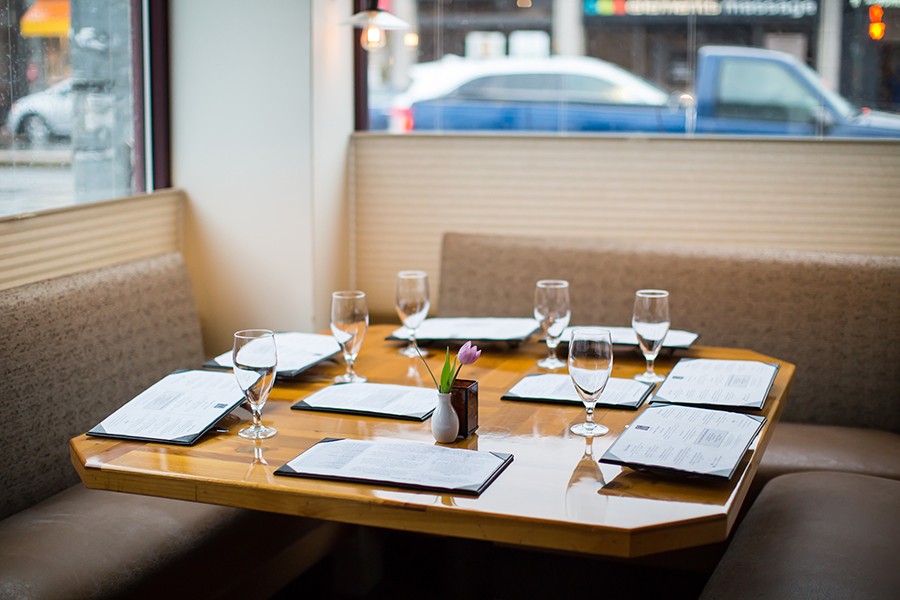 Bailey previously worked for Leviton at Area Four, then became his sous chef at Lumière in 2013. He was the bistro's 27-year-old chef de cuisine when he bought it. Leviton founded Lumière in 1999, after climbing the fine-dining ranks in San Francisco and New York, including a stint at Manhattan's legendary Le Cirque under chef Daniel Boulud.
Well-appointed but approachable in both cuisine and price, Lumière earned Leviton Food & Wine Best New Chef accolades in 2000, as well as several Best of Boston awards. Over the years, it earned itself a place as a beloved fixture for the community.
"Jordan is a remarkably dedicated and talented young man who will maintain what you love about Lumière while invigorating it with the energy it needs for the future," Leviton said at the time of the sale. The chef "greatly appreciates what we do and how we do it."
Nearly five years later, Bailey recognizes that it's time to move on from that 20-year-old business model. A Lumière employee, reached via email, says the restaurant is in the process of being sold, and the potential new owners could retain all of the restaurant's staff. Boston has a line out to Bailey; stay tuned for more information about what's next for the West Newton address, and for the chef himself.
In the meantime, there are plenty more nights to enjoy the comfortable environs and the sustainably sourced, French-inspired fare, which have made Lumière such a beloved dining option for 20 years. As of publishing time, there are still a few available reservations for Valentine's Day. Bailey is also hosting a special "last supper" on Thursday, Feb. 20, featuring eight courses of his personal favorite dishes, including a fried oyster and seared scallop seafood duo; Long Island duck breast; and more. The actual final meals will be served on Saturday, Feb. 29.
1293 Washington St., Newton, 617-244-9199, lumiererestaurant.com.
---
---