So You Want to Live in Mission Hill
---
Sign up for our weekly home and property newsletter, featuring homes for sale, neighborhood happenings, and more.
It may cover less than one square mile, but the neighborhood of Mission Hill certainly packs a punch. What it lacks in area, Mission Hill makes up in character, maintaining a small neighborhood vibe while remaining one of Boston's most diverse areas. It's college students, however, who are the most visible on "the Hill." They take advantage of the large four- and five-bedroom rental units that are still relatively cheap, and their prevalence means parties can get a bit noisy and rowdy.
Mission Hill is much more than just undergrads, however. While the main drags of Huntington Avenue and Tremont Street are always bustling, you'll find beautiful brownstones tucked around corners on residential streets. Travel up the hill (yes, some spots can be quite steep) to find quiet spots with historic homes that look straight out of Jamaica Plain. While the New England Baptist Hospital holds court at the very top, the Back of the Hill, as it's known, is rather lush and leafy, filled with green spaces like the Iroquois Woods and the Back of the Hill Urban Wild.
Roxbury Crossing is always busy, as is Brigham Circle, thanks to the many employees of Brigham and Women's Hospital and other Longwood Medical Center institutions. If you live down by the Circle, this means noisy ambulances—and the occasional helicopter—even in the middle of the night. These institutions that have such a strong presence in the neighborhood have played a powerful role in its development, and not always in a way that's benefitted residents. Institutional advancement has meant the ravaging of residential areas, demolishing reasonably priced housing and sending residents out of the neighborhood in search of something more affordable. Gentrification continues to sweep through the Mission Hill area, with conversions to luxury condominiums becoming increasingly frequent.
The neighborhood faltered after the 1989 murder of Carol Stuart, a pregnant woman whose husband Charles told police that a "black man" in Mission Hill shot them both on the way home from a doctor's appointment. It was later revealed that Charles Stuart was the one who shot his wife, but not before the black population of Boston underwent significant persecution and interrogation, with frequent strip-searches by police of any man with dark skin. (Former mayoral candidate Tito Jackson himself has spoken about being searched as a young man during the hunt for Stuart's killer.) This only heightened the racial tension of the time period.
Despite this blemish on its record, Mission Hill is largely quite safe. The community suffers greatly whenever violence strikes, as it did in the summer of 2017 when Andres Cruz, the beloved owner of AC Hardware, was shot and killed during an attempted robbery. Area businesses stood in solidarity with Cruz's family, and every door, lamp post, and street sign had a black ribbon hanging on it as a sign of mourning. These acts of violence emotionally bruise a neighborhood whose fight for survival amidst institutional advancement and gentrification has been extremely strenuous. Still, each setback manages to reaffirm the already tight community's resilience.
---
Prices at a Glance
Median home price: $640,000
Average rent price for a one-bedroom: $1,890 per month
---
What You Can Buy
A New Condo Still under Construction
101 Heath St. #202, Boston
Price: $635,000
Size: 1,035 square feet
Bedrooms: 2
Bathrooms: 1
An Affordable Two-Bedroom by the T
285 Heath St. #285, Boston
Price: $385,000
Size: 1,028 square feet
Bedrooms: 2
Bathrooms: 1
---
Public Transit Options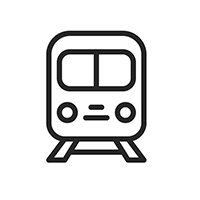 The Brigham Circle, Fenwood Road, Mission Park, Riverway, and Back of the Hill stops on the Green Line
The Roxbury Crossing stop on the Orange Line
---
What a Real Estate Agent Says
Mission Hill is a great neighborhood—centrally located near both the Orange and Green Lines, near Longwood Medical Area, Fenway and several universities—but relatively speaking is a small neighborhood that some Bostonians don't even know exists.

There's a severe lack of inventory for sale, and developers are generally having a hard time getting new projects approved by the neighborhood. Most of the inventory is made up of high-end rentals, as it's more profitable over time for an owner or developer to rent something out than to sell as a condo.

The "Bottom of the Hill," the streets running along the flatter section of Mission Hill around and adjacent to Tremont Street or properties below Hillside Street, tend to be more desirable. The brownstones on Wigglesworth and Worthington Streets especially tend to sell for a premium, but are rarely available.

Condos historically sell at a discount as compared to multifamily properties. The "Back of the Hill," around where Parker and Heath Street meet, is generally the more affordable part of Mission Hill. You can get the best deals by keeping a close eye on the market for the rare property that needs some work, or by working with an agent in the neighborhood. There are a lot of properties that sell off market that sellers bring directly to neighborhood real estate agents in hopes to avoid dealing with the hassles of listing, or bringing attention to the sale of their property and to save on sales commissions.
—Eric Johnson, Mission Realty Advisors
---
Grocery Stores

Stop & Shop Brigham Circle
1620 Tremont St.
---
Perks
Thanks to its physical location, you can catch beautiful views of Boston from several spots, including the Mission Hill Playground right on Tremont Street.
Mission Hill's food scene continues to grow, with a variety of newer restaurants like Chilacates, Solid Ground Cafe, and Laughing Monk Cafe. Check out Milkweed for weekend brunch, but be prepared to wait in line. Snag an iced coffee and a glazed donut at Mike's Donuts, and wave hello to the squad of firefighters hanging out in front of Lilly's Gourmet. And of course, don't forget to grab a slice at Il Mondo or Penguin Pizza.
There's a variety of new businesses popping up on the Hill as well: Mission Hill Yoga launched a couple of years ago, and TrillFit's cardio dance studio opened on Tremont last year. After a year-long closure for renovations, the Parker Hill branch of the Boston Public Library also reopened last summer.
---
Did You Know?
Known as the "Queen of Disco," Donna Summer was born in Dorchester, and spent her formative years on Mission Hill. Born LaDonna Gaines, Summer, who is known for hits like "She Works Hard For the Money" and "Last Dance," grew up at 16 Parker Hill Avenue. When Summer passed away from lung cancer in 2012, the front of her former home became a makeshift shrine, filled with flowers and notes in her honor. Each year, the city of Boston remembers Summer with a Roller Disco Party on City Hall Plaza, with several of her family members present. In recent years, there's been a movement to install a statue in the Grammy winner's honor.

The iconic

Our Lady of Perpetual Help

, an exquisite Roman Catholic basilica, serves as a stronghold of the neighborhood. You'll find the church lit up like a Christmas tree on Wednesdays, when folks come from far and wide to get their Novena on. The church is also where the funeral for Edward Kennedy was held in 2009. In a funny twist, you'll find the Kush Groove shop, which describes itself as "a high-end one-stop shop for stoner street wear and cannabis accessories," right across the street.
Home prices by REDFIN and rent prices by ZUMPER. Icons via GETTY IMAGES.
---