So You Want to Live in the West End
---
Sign up for our weekly home and property newsletter, featuring homes for sale, neighborhood happenings, and more.
Tell someone you live in the West End of Boston, and you might get a confused reaction. After all, some people don't even know where the neighborhood is. But the West End, a small pocket that borders both Beacon Hill and the North End, is actually a fascinating (and incredibly controversial) neighborhood that tells the story of some of Boston's greatest institutions—and its most blatant failures.
Until the late 1950s, the West End was a residential neighborhood populated by many Italian and Jewish immigrants. But Boston was economically depressed, and officials conceived of an idea that would change the West End forever. They hoped that by wiping out the areas designated as "slums," and replacing them with higher-end housing, new residents would drive up the city's economy. This demolition was known as urban renewal. Of course, to outsiders, the densely-populated area may have seemed like a slum, but to the legions of working-class families who lived there, it was simply known as home. Residents received eviction notices by 1958, and despite plenty of protest, bulldozers showed up and the neighborhood was leveled into what resembled a post-apocalyptic wasteland, with just a few buildings spared. Tragically, many residents were left with nowhere to go. Some were promised new, inexpensive housing, or told they could ultimately return to the neighborhood once it was completed. Unfortunately, those promises went unfulfilled, and herein lies the tragedy of Boston's West End.
What was once a largely residential neighborhood has transformed into one that feels quite commercial today, with some of Boston's most well-known landmarks, such as the TD Garden and Mass General Hospital, owning significant acreage. Residents say the neighborhood feels a bit transient, but there are certainly some people who have lived there long-term. (One resident told us she considers the homeless people along Causeway Street to be more permanent fixtures than those who live in actual homes.) For those who don't live in high rises, the realities of life in 2019 are omnipresent, like frequent overdoses on the street. Construction is never-ending, and finding a parking space is borderline impossible. With MGH nearby, the blaring ambulance sirens are constant, as is the presence of rowdy sports fans heading to the Garden and the stretch of bars along Causeway Street. But the central location and accessibility of downtown Boston keeps many residents re-signing their leases, and the flurry of exciting new restaurants is a fun addition. The stunning new Star Market in The Hub on Causeway is also greatly appreciated by residents.
As Boston struggles to create affordable housing for families, the echoes of the West End's past are still present. The Charles River Park towers were so controversial that they rebranded and changed their name to the West End Apartments in 2007, as angry people would show up at the leasing office to air their grievances over the demolition of their former neighborhood even half a century after its destruction. Clearly, the emotional bruises left behind by the destruction of the West End remain. While many authority figures have come to recognize that the methods used to transform the West End were poorly executed (see: the official BRA apology in 2015), it's the former residents who have fought to preserve the area's history.
Of course, there are still sparks of controversy: As recently as this year, real estate developers attempted to rename the neighborhood "Uptown." Naturally, Bostonians laughed off the attempt.
---
Prices at a Glance
Median condo list price in 02114, which includes part of Beacon Hill: $850,000
Median rent price in 02114: $2,920
Average rent for a two-bedroom apartment in the West End: $4,015
---
What You Can Buy
A Condo in the Whittier Place High Rise
6 Whittier Place #2H, West End
Price: $514,000
Size: 895 square feet
Bedrooms: 1
Baths: 1
A Move-In Ready Condo in the Forecaster
121 Portland St. #306, West End
Price: $1,270,000
Size: 1,058 square feet
Bedrooms: 2
Baths: 2
---
Public Transit Options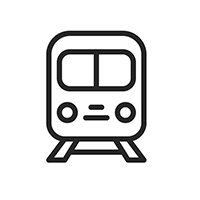 Science Park/West End on the Green Line and North Station on the Green Line and Orange Lines.
The Bowdoin stop on the Blue Line and the Charles/MGH stop on the Red Line are also extremely close.
---
What a Real Estate Agent Says
"The past few years have marked a significant change in the West End's personality. Since the recent emergence of The Hub on Causeway, Lovejoy Wharf, and the luxury residences towering over the Bulfinch Triangle, the West End is now much more than hospitals, sports bars, ticket scalpers, and a commuting hub. Now, additions such as the Star Market, ArcLight Cinemas, Top Golf, Big Night Live, Night Shift Brewing and Hub Hall Boston are instilling new energy and options for residents in the area.

Convenience has always been king for a West Ender—with quick highway access to 93 or Route 1, not to mention North Station, which is one of Boston's biggest transportation hubs. Mass. General Hospital is also situated in the area, making it an appealing place for medical professionals. Within a quick walk to the North End, Charles River Esplanade, Beacon Hill and the Financial District, the West End's convenience desirability is becoming a competitive advantage other Boston neighborhoods cannot match.

Those looking to reside in the area should keep in mind that the neighborhood is fairly small in size, with a lot of its space assigned to the commercial sector. Virtually no single-families exist. Those looking to rent will have numerous options in luxury high-rise buildings including the new 38-story residential tower, Hub50House, Avalon North Station, Avenir, and The Victor to name a few. The cost on average of an apartment is around $3,100. Those looking to buy a condo will on average pay $850,000+ and will also prefer a high-rise lifestyle, with managed buildings such Whittier Place, Hawthorne Place, and the newer construction buildings, Lovejoy Wharf and Forecaster 121, as options."
The Goodrich Team, Compass
---
Grocery Stores

Star Market, The Hub on Causeway
90 Causeway Street
Whole Foods Market, Charles River Plaza
181 Cambridge Street
---
Perks
Residents praise the West End's central location. With all four MBTA subway lines nearby, most neighborhoods of the city are quite accessible. And for those who work downtown, the opportunity to walk to the office can't be beat.
---
Did You Know

Known as "The Last Tenement," 42 Lomasney Way serves a remnant of the West End's diverse history. Today, the tiny, four-story apartment building is bookended by construction on one side, and appears almost miniature in comparison to the gargantuan Avalon North Station on the other. Those who aren't aware of its history may feel the building is out of place, but 42 Lomasney is actually an important indication of the neighborhood's metamorphosis. Back when the area was Lowell Street, 42 Lomasney was just one of a boatload of tenements that housed immigrant families in the West End, and even had several ties to organized crime. When all of its neighboring buildings were demolished during urban renewal, or destroyed when the elevated railway went underground, 42 Lomasney remained.
These days, units inside do occasionally become available—back in March, one unit was on the market for $1,850, and there have been a couple listed more recently for higher prices. Either way, it's no longer just a tiny tenement. Instead, 42 Lomasney is a haunting token of the West End's tumultuous past—a ghost amidst the luxury towers and commercial buildings that serves as a reminder of the thousands of working-class people who were cast out of the neighborhood when their presence wasn't deemed worthy enough to keep.
02114 HOME/rent PRICES BY ZILLOW, west end RENT PRICES BY ZUMPER. ICONS VIA GETTY IMAGES.
---